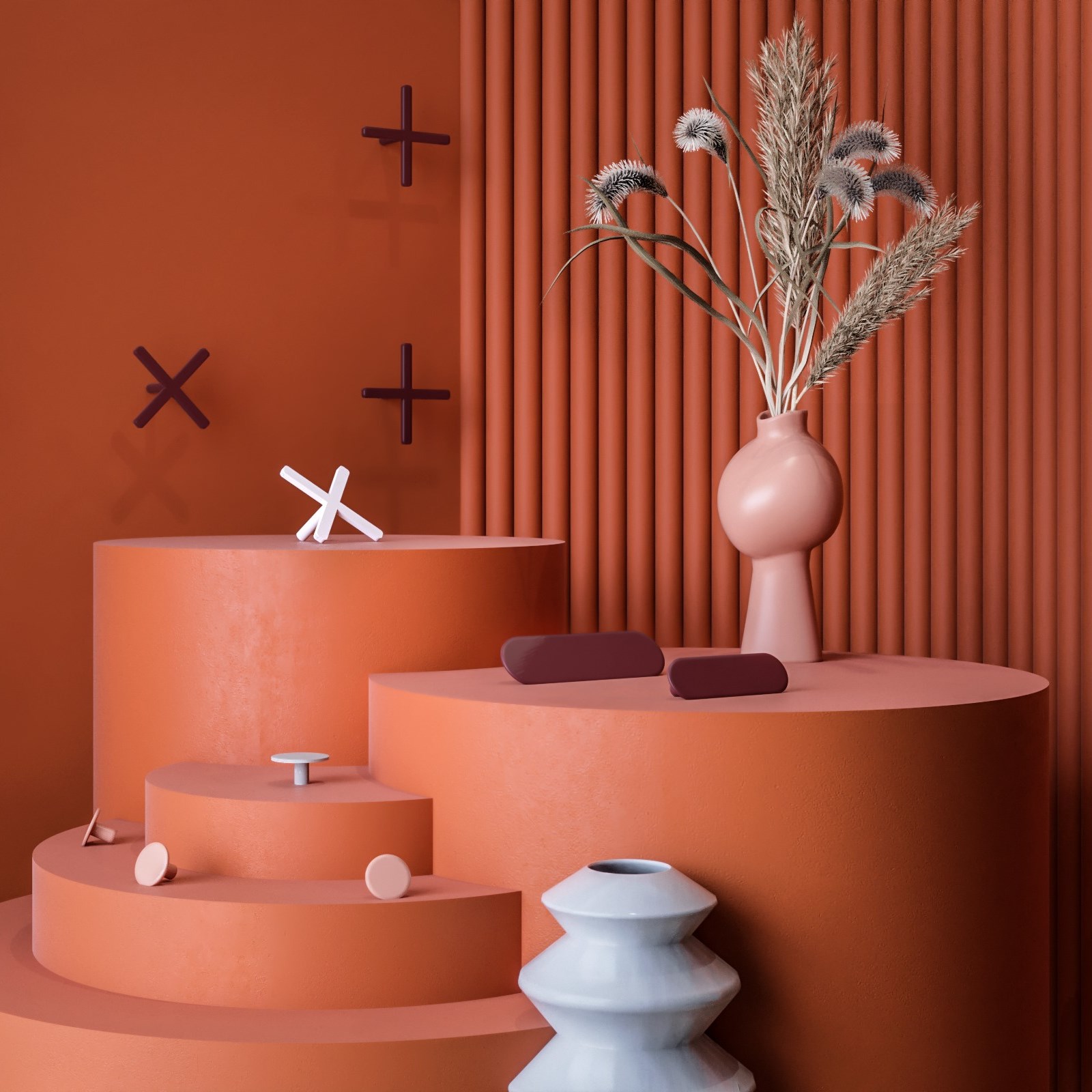 Laga: Color at Scale
Laga is a manufacturer of furniture handles and small interior furnishings made of various types of metals. Every item is created to fill life with a smile, according to the brand's co-founder and main designer, Aleksandra Grzonka.
Aleksandra Grzonka, Laga's co-founder and main designer, was born in Silesia, has an architectural studio in Silesia, and is a graduate and employee of Silesian University of Technology. It should come as no surprise, then, that Grzonka would be inspired by the region when creating the Laga brand.
"I am attached to this region and I cannot see myself moving to another place. I realize that this approach is not very fashionable, but that is who I am. I am open to accepting orders from all over the world, but the assumption is that the design studio will be in Silesia," Grzonka says.
Laga is a brand created to promote stainless steel powder coated products made locally in Silesia, where this raw material is processed on a massive scale. "This scale has always intrigued me, probably because you can have everything under control. You can refine everything, which is impossible to achieve in architectural design," Grzonka says.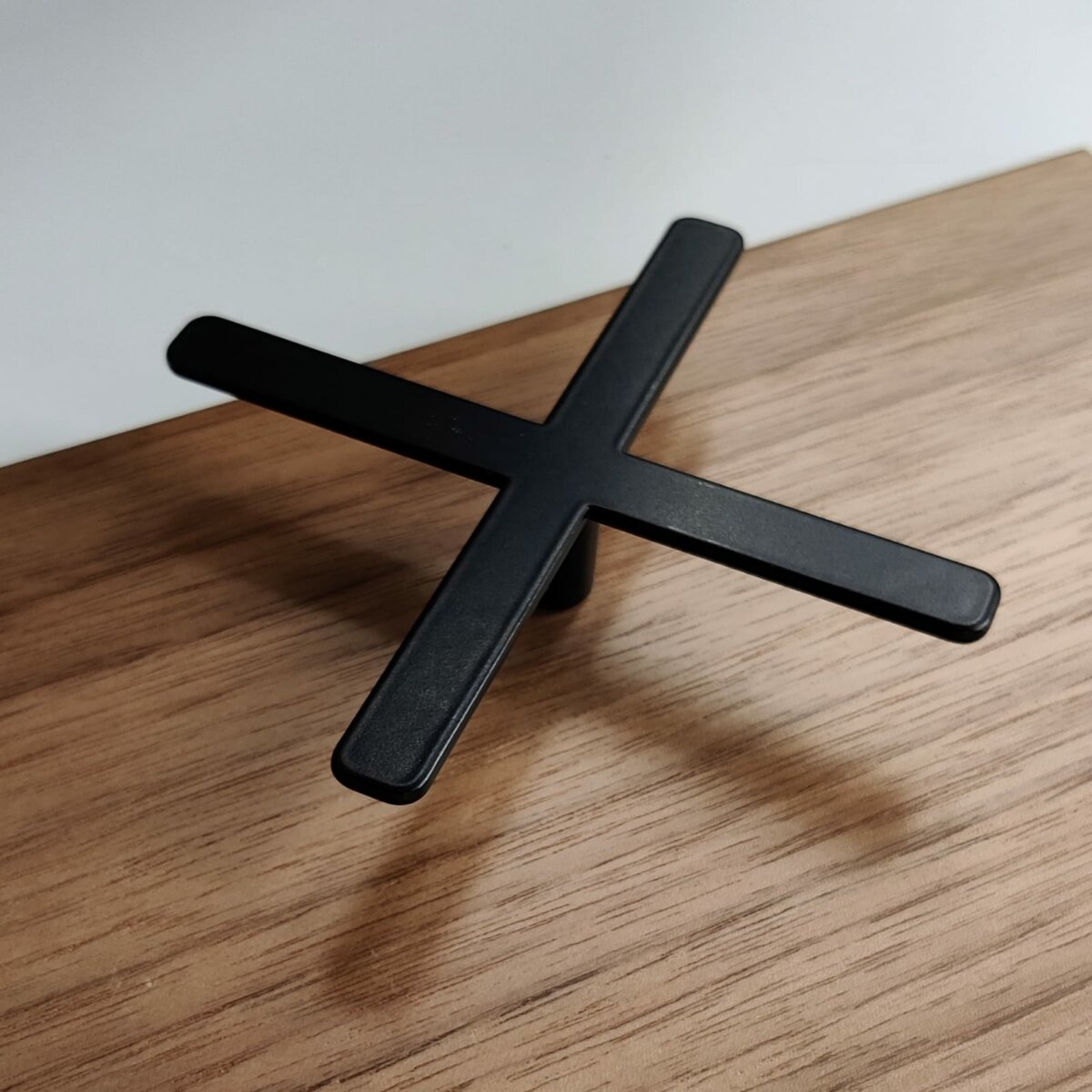 Grzonka, who is also an architect and the founder at CECHOWNIA, likes the juxtaposition of creating products and designing buildings. "In the architecture of buildings and interiors each project is different, and in the case of Laga we are dealing with mass production," she says. "The choice of assortment is not random either. During a visit to a company that manufactures steel products, I noticed a lot of waste. I thought that this was going to waste and it would be good to use it to produce some small elements. This is how Laga's flagship product, steel handles, was created. I used simple forms that were treated with original colors."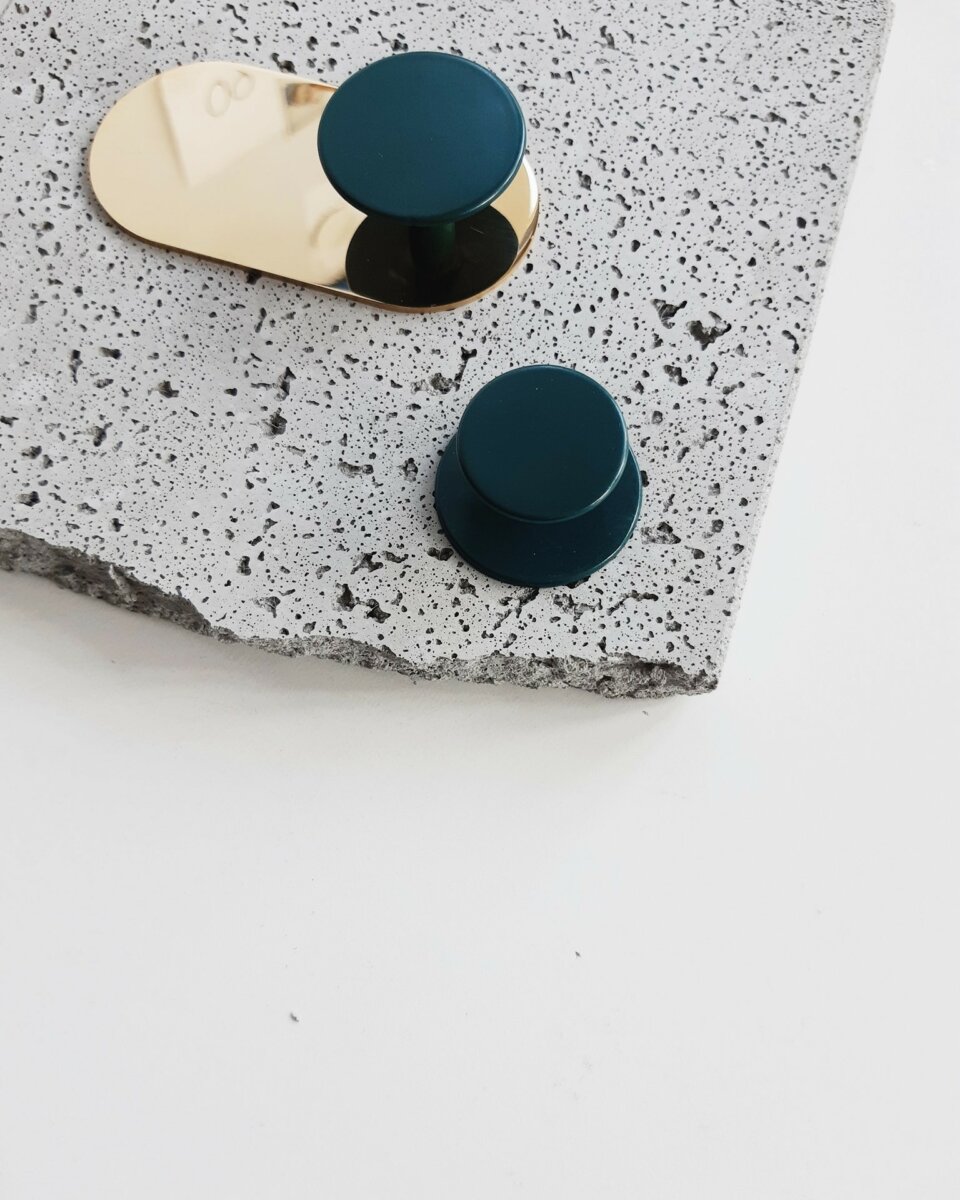 Laga's flagship product is its collection of FAM handles, which can be combined or separated. FAM, of course, stands for family. "Familia is a Silesian word for family, and families can be different. Everyone is unique, one smaller, the other bigger, slender or more round. The most important thing is that they fit together," Grzonka says.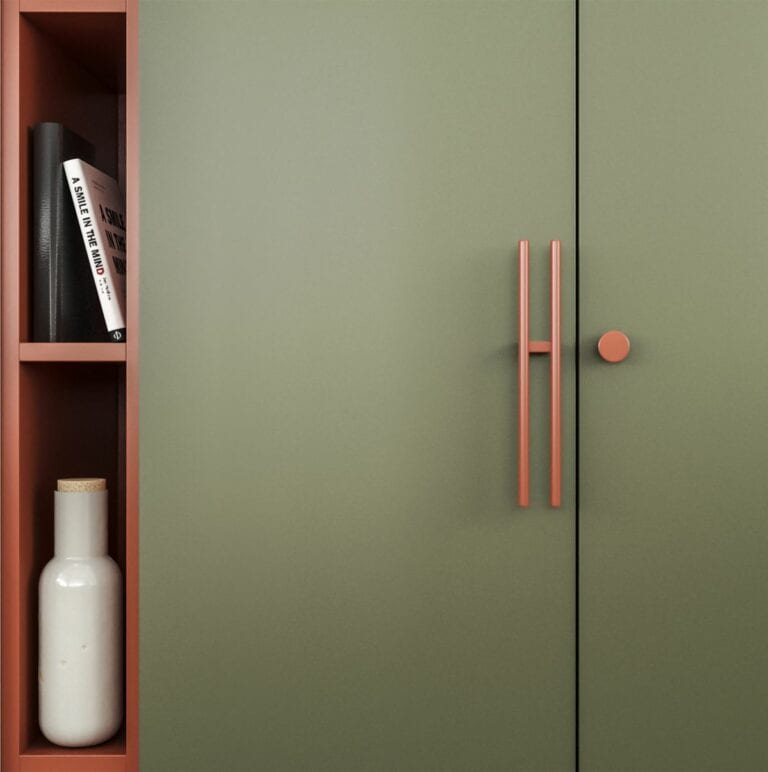 Relative to what's available on the market, Grzonka says color is Laga's strength. In addition to basic black, the brand's handles are offered in 10 not-so-obvious colors. "We are the ones customers turn to when they are looking for colorful accessories for their home," she adds. "We also provide a service where the customers can choose any color from the RAL palette in which the series will be painted. Architects and interior designers very often use this solution. This allows you to perfectly match the handle to the interior, which makes the project more refined."
Editor's note: Laga is exhibiting at ICFF in New York, May 15-17th. Check them out at Booth #1223.