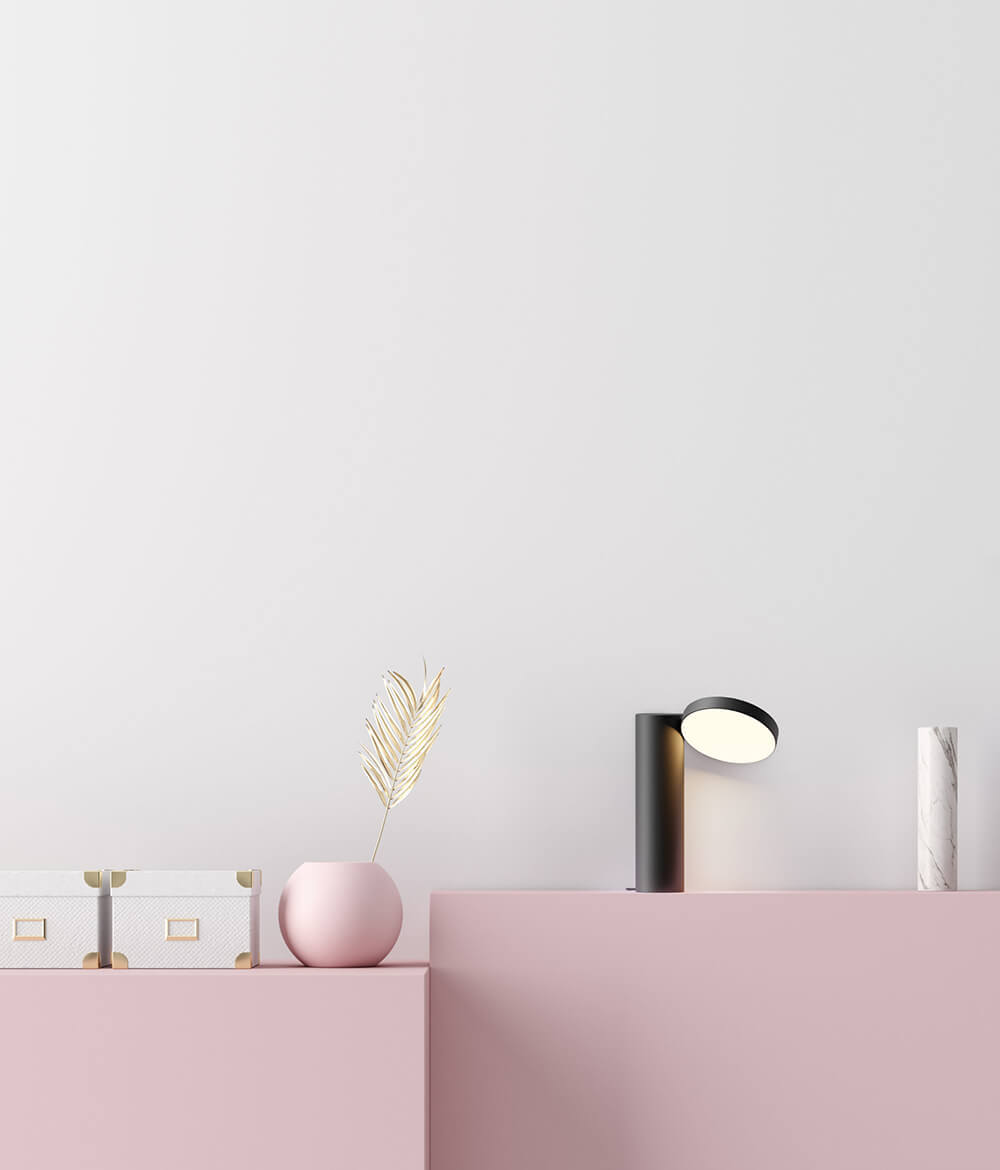 Brand Spotlight
Koncept: Accentuating the Positive
In 2002, brothers Kenneth and Edmund Ng, both trained as engineers, founded Koncept Technologies with their father Peter, a prolific industrial designer.
Based in Greater Los Angeles, Koncept, which has made a powerful impact on LED task lighting design in particular, flaunts a modern range encompassing wall sconces, portable lanterns, and ceiling pendants.
Here, the Ng brothers articulate Koncept's vision for design and how the brand has grown since the early days of stand-out products like the Z-Bar desk lamp.
What ultimately led you to establish Koncept and what has informed its philosophy?
Edmund: As product designers, we felt that there was a void in quality task lighting at reasonable price points. There was a huge gap between poorly-made products and high-end designs with soaring price tags. We also noticed that a majority of lighting designs in the marketplace possessed either functional characteristics or a beautiful aesthetic, but rarely both. Therefore, we adopted the philosophy of seeking an innovative balance between these two elements.
Kenneth: We absolutely love minimalist design. Along with thoughtful choices in manufacturing processes and materials, it often has the added benefit of keeping production costs at a reasonable level. That goes a long way in helping us bring quality, original designs to the marketplace at competitive prices. We are still able to achieve a striking balance of form and function.
Are there certain materials you are drawn to?
Kenneth: We love working with bright, eye-catching paint colors and decorative materials like wool felt and wood veneers. These finishes enable us to give highlights to our designs and bring them to life. We love aluminum and plastic; these are relatively economical structural materials that shape well, enabling a lot of challenging designs.
Are there certain influences that steer your design approach?
Edmund: Our design process is often guided by the problems in the present world. We design to solve problems, in the most aesthetically pleasing way possible. We always aim to create an emotional connection between the user and product.
Kenneth: The Splitty desk lamp is an example. This was inspired by the fluidity and formlessness of water droplets. It features fluid motion and an ultra-high level of flexibility. It can be posed in a virtually limitless number of ways, making the desk lamp one of the most flexible, yet intuitive, lights on the market. The curved shape of the LED head reflects the root of its inspiration.
Can you offer up an example of how Koncept manages to adapt and stay fresh?
Edmund: We incorporate more 'smarts' and more 'fun' into our designs as a way to create a connection with the user. Recently we opened up the doors of creativity to interior designers and architects by allowing them to create their own Z-Bar pendant shapes using our custom drag-and-drop web application. Interchangeable faceplates on some of our newer products is another way we are inviting the user into the design experience.
Koncept was already at the forefront of the industry's major shift to LED. Are there other lighting updates that have helped to evolve the brand?
Kenneth: Technology remains one of our major driving forces. Emerging technology transforms the way people use lights, which also changes the way we design our lamps. Tunable light color, wireless charging, and IoT controls are just some of the features that are becoming more essential as we design.
What were you excited about showing off at ICFF this year?
Edmund: We would have unveiled Splitty Reach desk lamp, an extension of the original Splitty desk lamp, offering even more reach and flexibility. We also would have launched our new Owl table lamp, featuring an oversized, rotatable, diffused light source and an optional Bluetooth speaker that attaches to the top. We would have introduced a new paintable faceplate for our Ramen wall sconce, opening up opportunities to color-match or freely paint designs and patterns, and we had prepared to debut expanded options for the Z-Bar pendant line, along with the compatible acoustic panels. While we have quite a few designs in the pipeline in the portable lighting category, we have slightly shifted our focus to decorative architectural lighting, which is suitable for both residential and commercial applications.