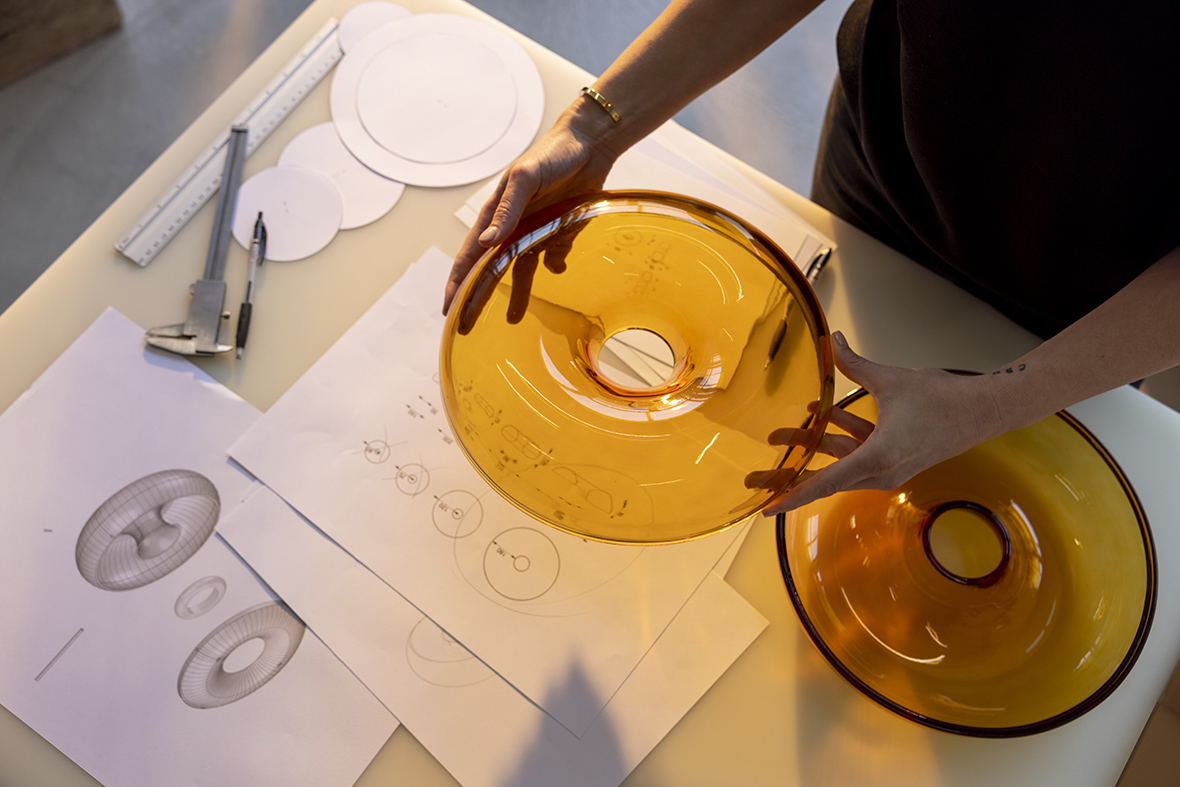 News
IKEA's Latest Designer Collab Brings Warmth to Light
"It's about bringing warmth into the home not just through lighting, but also in a broader sense. Through material, through color, and through elements that encourage warm interactions"

Sabine Marcelis
The designer home collection that has been popping up all over your social media feeds is almost here, and it's from IKEA. The Swedish retailer's latest collection, dubbed Varmblixt, is set to launch in stores in February and has had some fans eagerly awaiting its arrival since last summer—the first glimpse was revealed at IKEA Festival during Milan Design Week.
IKEA teamed up with award-winning designer Sabine Marcelis on the collection, which features a range of modern, sculptural pieces designed to bring light and warmth into the home. The Dutch-Kiwi designer, who is based in Rotterdam, is recognized for her bold design aesthetic: She is known to embrace vibrant, playful hues and employs pure forms to highlight the often unique materiality of her pieces.
"It's about showcasing what a material or combinations of materials can be, so that it grabs your attention and you want to take a closer look," the designer shares of her approach. 
Though Marcelis is known for her use of color, one part of the collection does not contain a trace of it: Varmblixt's glassware collection—based on a design she dreamt up years ago—is intentionally left clear.
"It's been left deliberately void of color so that the color of the beverages can activate them," she explains, "It's another invitation to bring color into the home, and to keep switching it up."
The highlight of the Varmblixt collection is its range of lighting, with select pieces set to remain permanent parts of IKEA's offering. "We've been so used to working in a very functional way with light," muses IKEA's Product Design Developer, Chiara Ripalti, "and actually got stuck thinking that the wall lamp had to be in the corridor, the table lamp on the shelf. Sabine really stopped this way of thinking in the team."
Lighting, as a necessary element in a space, has long been considered utilitarian, but the industry's gradual shift away from pieces that are purely functional has seen lighting embrace a more aesthetic quality, placing it on par with a work of art in a space. Marcelis's designs are helping IKEA to extend that thought to their customers, offering pieces that look as good turned off as they do when they're illuminated.