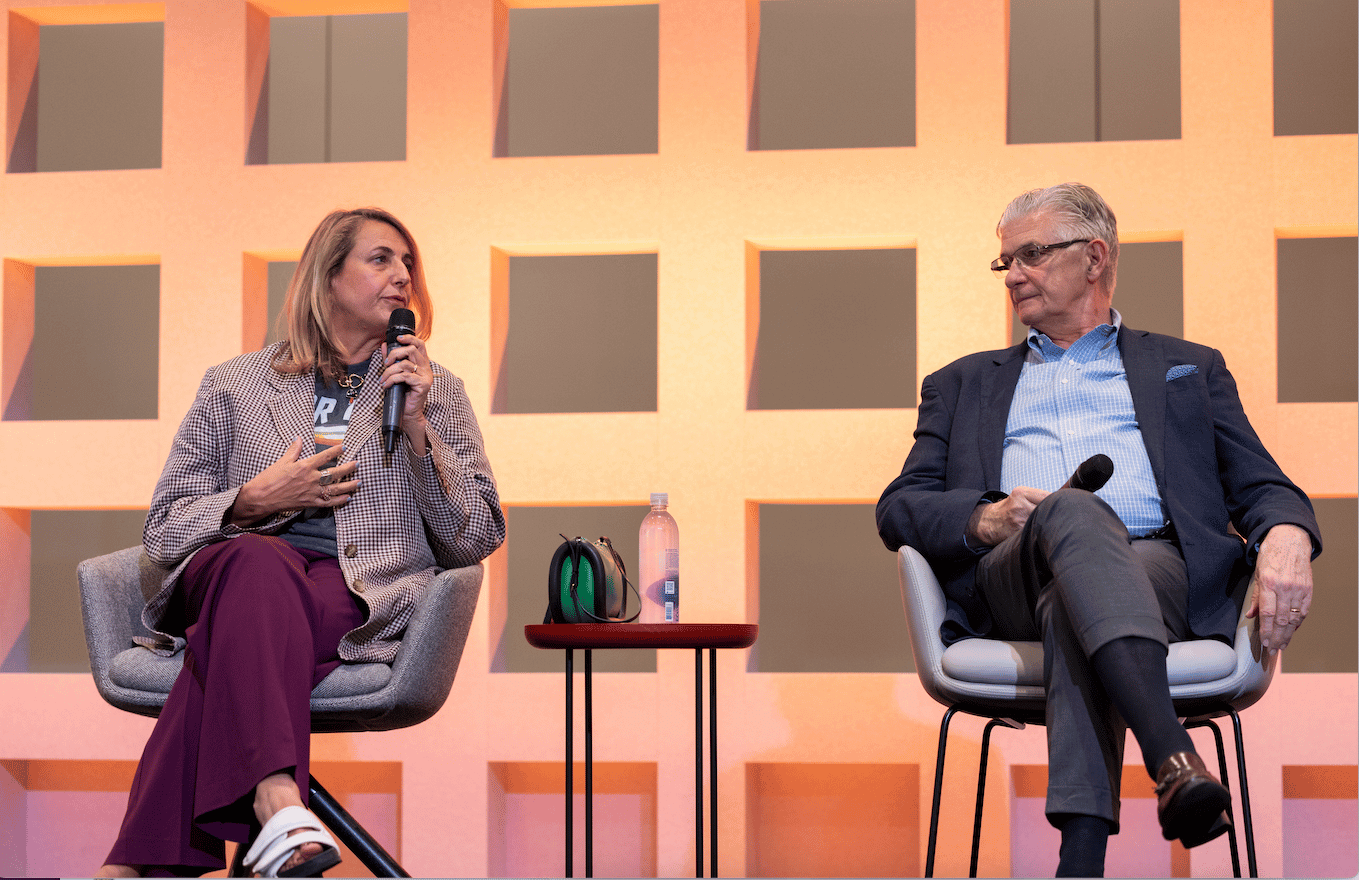 Brand Spotlight
How Supporting Young Designers Helps Haworth Innovate
Before G.W. Haworth founded what would become one of the largest furniture manufacturers in the world, he was a high-school teacher. That steadfast belief in education—both learning new things and passing on one's knowledge to others—is embedded in his company's DNA.
To that end, Haworth's leaders and designers—including creative dynamos Patricia Urquiola and Guilio Cappellini, pictured above—have actively collaborated with students and emerging talent. "I think the connection between schools and the industry is very important," Cappellini explained at the ICFF 2023 talk All Together Now: Designing for (and With!) the Next Generation, "because we all desperately need fresh ideas."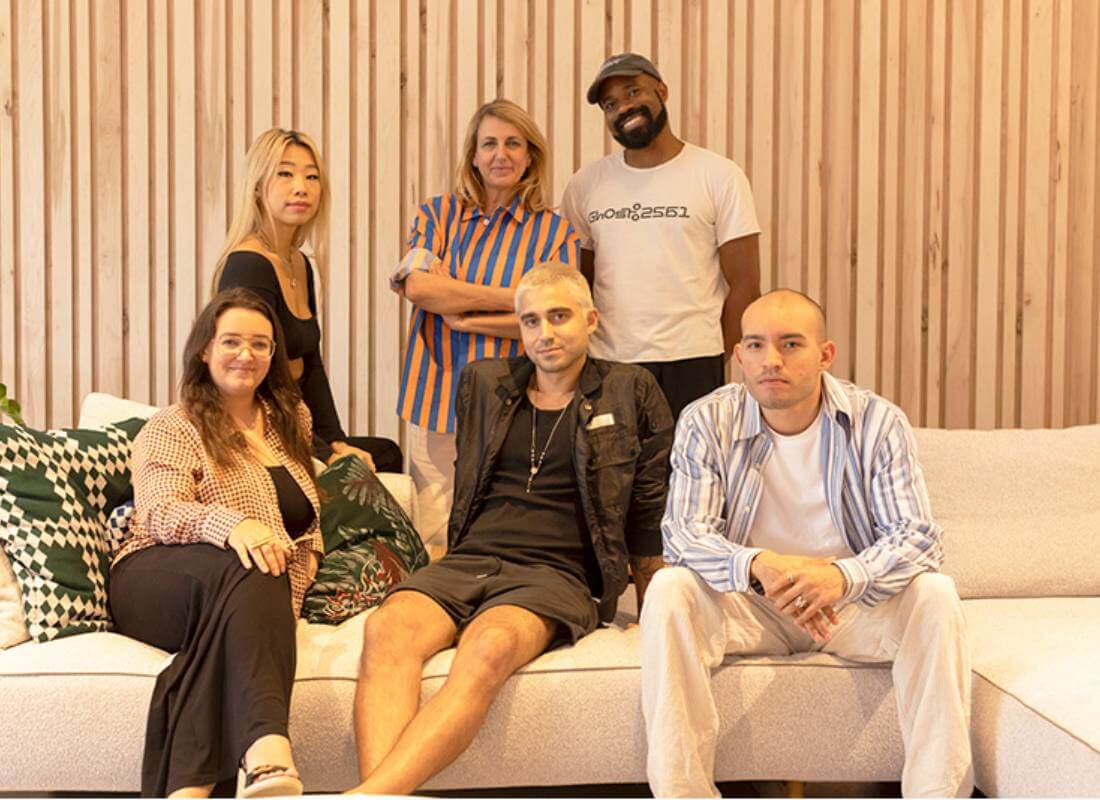 Haworth's recent efforts have taken multiple forms. In 2022, Cappellini worked with first-year RISD furniture-design graduate students on the experimental Cappellini Dream Project, with finished pieces displayed at ICFF and WantedDesign. Urquiola marked Haworth's 75th anniversary this year by founding Haworth DesignLab, in which she is creating conceptual products and immersive spaces with five young talents from the digital, graphic, art, and sculpture fields.
To learn more about Haworth's education legacy, we spoke with marketing manager Jenna TerHorst and senior A&D market manager Karen Bray. Following are excerpts from our talk.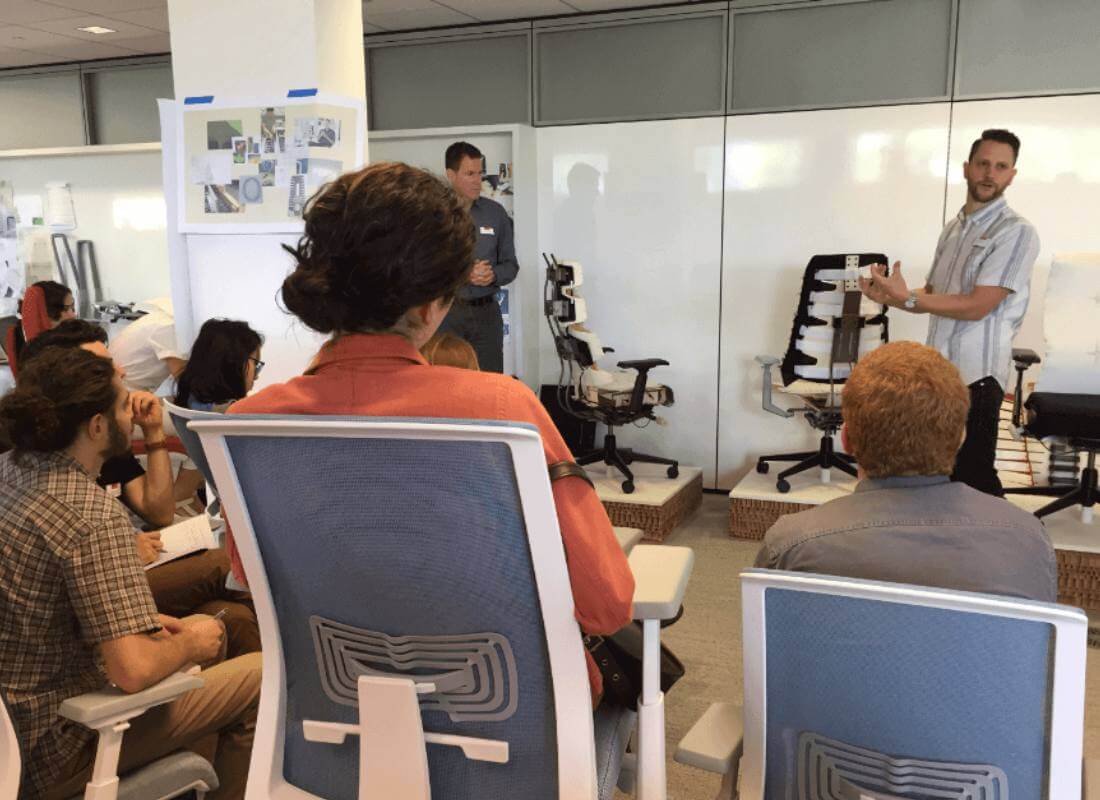 Why does Haworth want to work with student designers?
Jenna TerHorst (JT): It gives us the best outcome from design and innovative standpoints. Designers learn from each other, those with more experience can share their insights and provide a platform to launch off. It's also important for more experienced designers to have that continuous energy of new thoughts.
Does Haworth have a formal program for working with students?
Karen Bray (KB): It's not formal, but it's a focus that we're continuously investing in. [Aside from Cappellini's and Urquiola's work], we've collaborated with Virginia Tech in Blacksburg, Virginia, offering a scholarship focused on project-based research. We have several team members who are adjunct faculty within design programs and schools. Some also sit on boards, such as Mike Warsaw, Haworth's Design Officer & Global VP of Innovation and Sustainability, who is the Chairman of the Board of Trustees at ArtCenter College of Design in Pasadena, California.
What can older designers teach younger ones?
JT: It ranges. Some of it is just how you might present your products or your ideas. When do you stop designing and be done with it? Less is more sometimes. Experienced designers also can bring contacts, networks, and credibility. Look what Patricia Urquiola did with the five designers in the DesignLab.
What can younger generations teach older designers?
KB: Anything from how technology can enable the design to materiality to sustainability. There's now a speed-to-market to put things together with drawings and mockups: that's a whole different methodology than how it was done 10-15 years ago. Younger designers also are often developing materials and different processes as they look at design problems. They are pushing past how things have been done and looking outside those barriers.