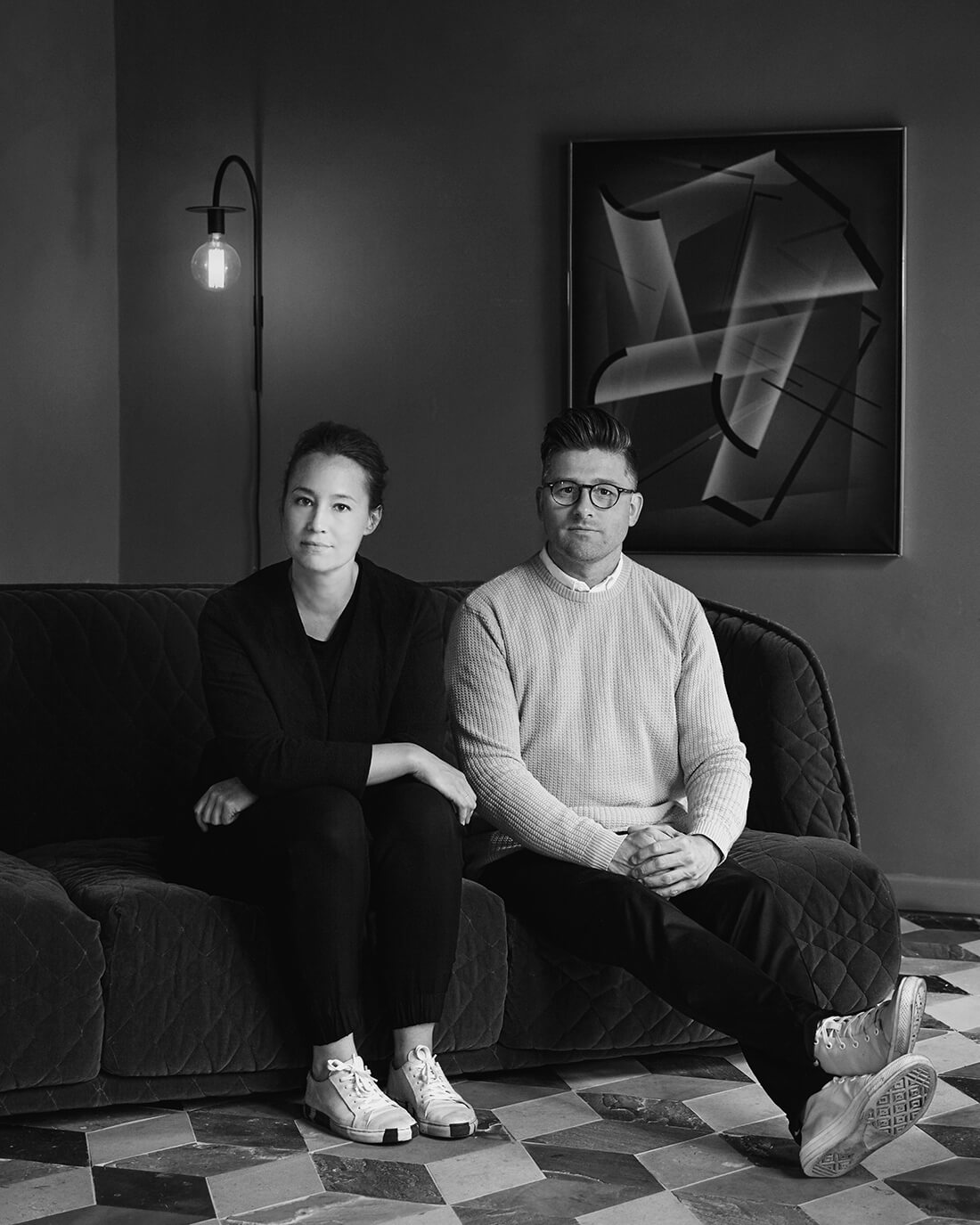 Friends & Founders: All In One
Rasmus and Ida L. Hildebrand first met one another in 2008 during Stockholm Design Week—a meeting that would eventually result in both a personal and a professional relationship. Their mutual love for furniture design (Rasmus worked in Copenhagen for years within furniture design and Ida had just graduated from the Stockholm art institute at Konstfack when they met) was an important cornerstone of their relationship it wasn't long after they met that they realized with their combined experiences and abilities, they could create something amazing. The now husband-and-wife duo are the forces behind Friends & Founders—a Copenhagen-based furniture studio creating contemporary designs with a strong focus on architecture, art, and craft.
"Ida and I first connected in the obvious way: We both loved architecture and design," says Rasmus. "But we soon discovered another resonance. We both loved life. We cherished moments of laughter, cheer, good food, and adventure with friends and family. And that's where it all began. We started a romance that would radically change both our personal and professional lives. Our relation gave birth to Friends & Founders."
In 2013, Ida and Rasmus decided to take a risk and begin the process of building a high-end furniture company from scratch. They opened their studio in the north of Copenhagen and honed in on their company philosophy—to create beautiful objects to live with that will last.
"The uniqueness of our way of working is that we create, manufacture and distribute," says Rasmus. "Many designers handover their work without being a part of the execution, but we 'own' all processes in order to bring a creative idea to life—a process that drives us. To protect that process Friends & Founders has a hand in each step of creation: from idea to design, from production to packaging and delivery."
While many designers eventually have to hand over their creations, it was critical to Ida and Rasmus that they be able to consider each part of the process in bringing the pieces to life.
"I highly value the fact that I have control from start to finish," says Ida. It means there are no compromises. That's something you want if you dream of making pieces that last—ones that have the timelessness of classics like Jacobsen, Alto, or Wegner."
Learn more about Friends & Founders at gestaltnewyork.com.