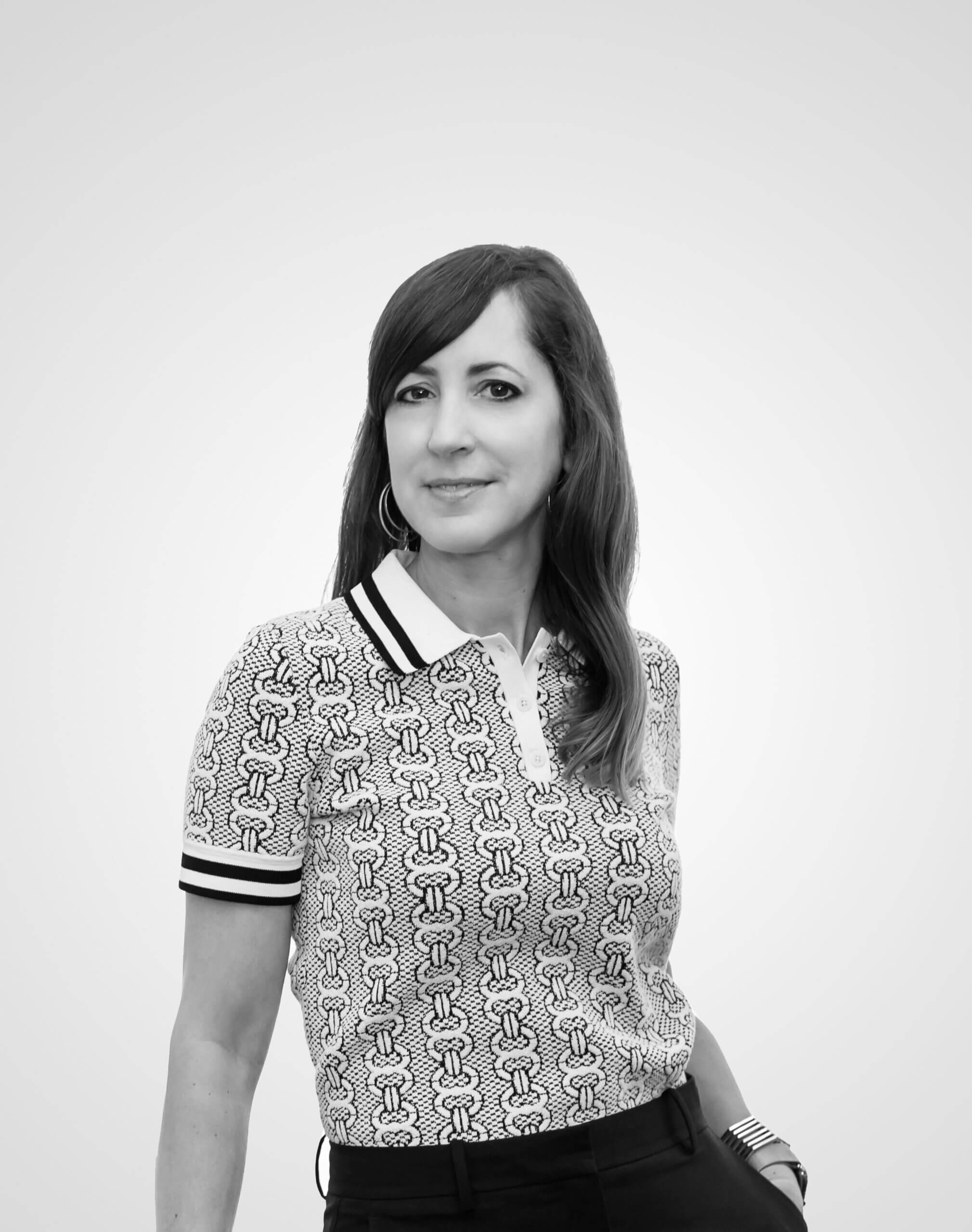 Designer Profiles
Jules Wilson, Jules Wilson Design Studio
I love to create for people and give them environments that will enhance their lives—that is what makes me the happiest about design.

Jules Wilson
Jules Wilson is a San Diego-based interior designer with an award winning firm, Jules Wilson Design Studio. Proudly uninhibited by trends, she is forging her own path in the design world and taking us along for a glimpse at where she's been—and what she's working on next.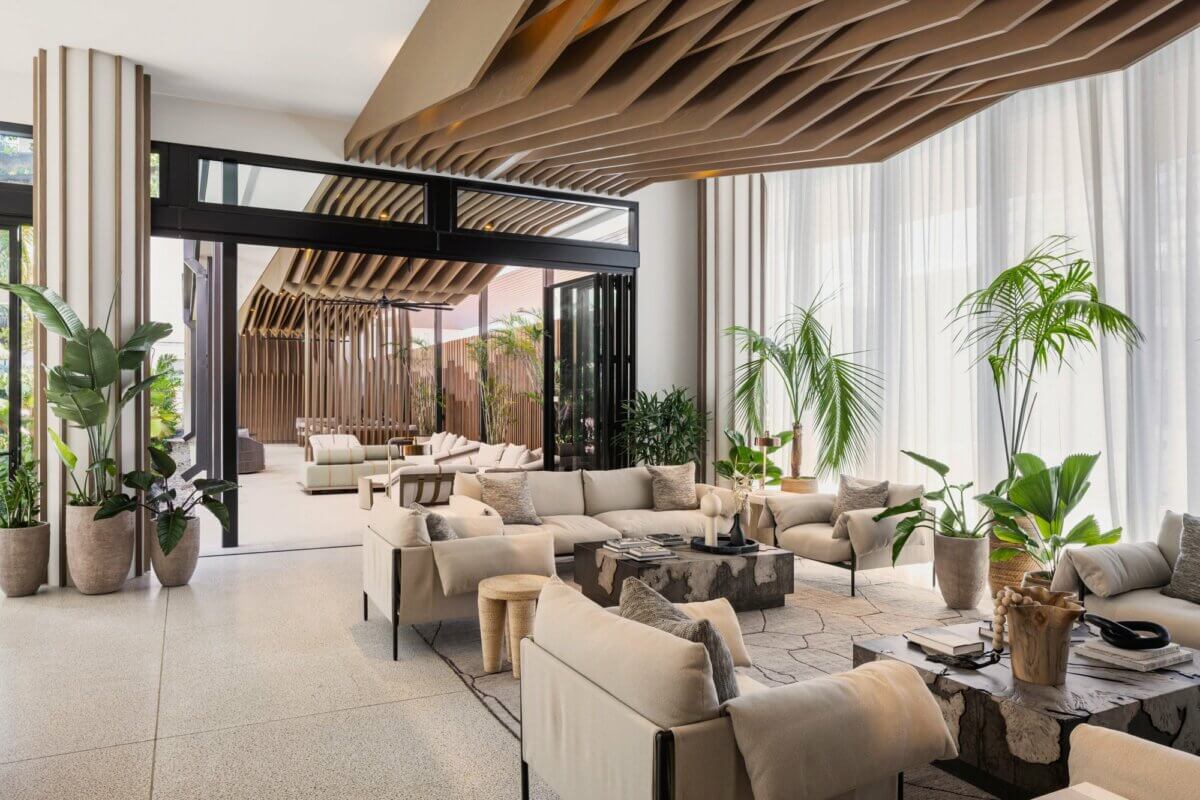 You have been heading your own design firm since establishing it in 2005. What initially led you to pursue interior design?
My passion for creating fun and imaginative spaces as a child led me in the direction of interior design initially. Combined with my travels and the opportunity to see historical places, I had the drive to make a difference in the world and our communities with the creation of beautiful spaces.
It sounds like you have always been drawn to creating environments. What kind of spaces were you dreaming up as a kid?
When I was a young child, I had a lot of LEGO sets, and really became obsessed with mixing them all together in my playroom. The house I grew up in had a pool, but not a hot tub, and I never really understood why. So, I would build houses with hot tubs out of my LEGO sets. I would also build bridges from room to room and other creative adaptations, which led to me thinking about fantasy spaces. I would go to different places and wonder what I could do to make a space really cool and imaginative.
Later in life, when my parents told me to pick a career, they told me I should pick something I was passionate about. I could think of nothing other than interior design. Eventually, my interests would evolve to include architecture and history— how cities, spaces, and worlds were built, and how people experienced them.
So your passion for interior design had been revealing itself for some time.
I think I knew it was the path for me, consciously, when I was around 15 years old. But subconsciously, it was something I felt for many years before that.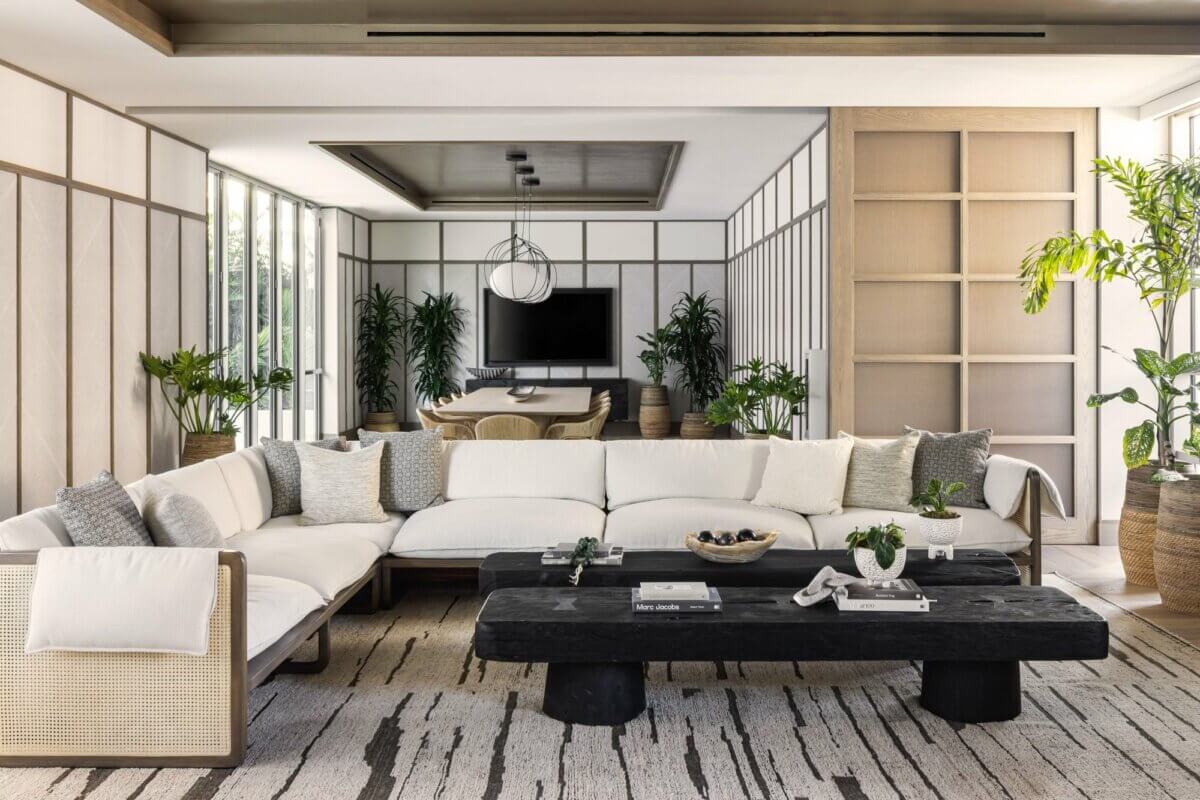 Were there other things you loved as a child that have had an influence on how you live your life now?
Growing up in Rockford, Illinois, I spent most of my childhood figure skating every day, from the time I was 5 years old to around 15 years old, and on the weekends I would spend time boating with my family. Being in the competitive figure skating world at a young age taught me to be interpretive—and gave me motivation to win. It made me feel good about my achievements and accomplishing my goals. Those things really became the part of the structure of who I am today. And then boating, in contrast, was the escape I needed to feel free on the water, enjoy the small things in life and enjoy nature.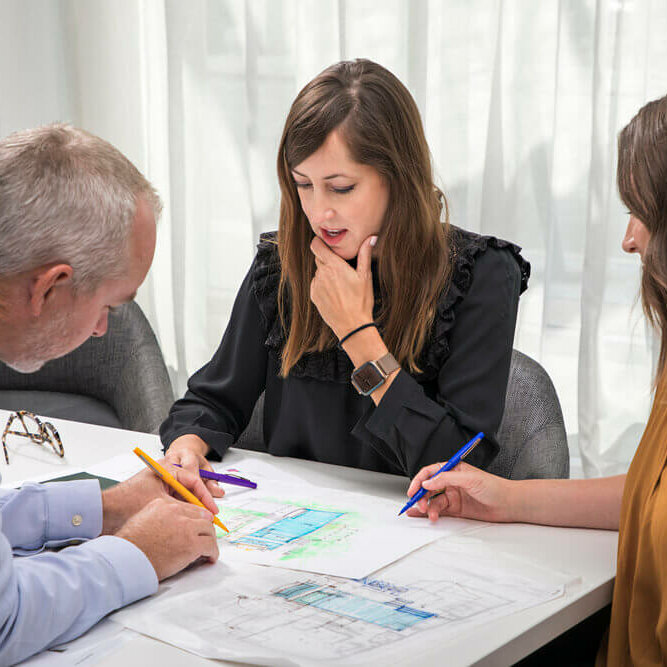 What is your design process like? 
I like to think about what will make the spaces and buildings we design an exceptional experience. I think to myself, "What is going to take this design above and beyond what our clients could ever imagine?" Sometimes, we call it our 'big move'—we like to ask ourselves, "what is our big move?" and "what is our vibe?" And then we start sketching and developing plans. Lots of trace paper ends up on the floor. Some designers sketch with architectural pens—I tend to use markers and highlighters. It's our favorite part of design.
What was the biggest obstacle you faced in getting where you are today?
The biggest obstacle I had to overcome was having the guts to start my own business.
Are there any lessons you learned during that process that really stand out to you now?
The best lessons are learned when you make mistakes. In the 2008-2009 economy crash, I had a client that owed me what felt like a lot of money at the time and didn't pay me. So I learned a lot about writing contracts and managing money better. That has been a benefit for me ever since.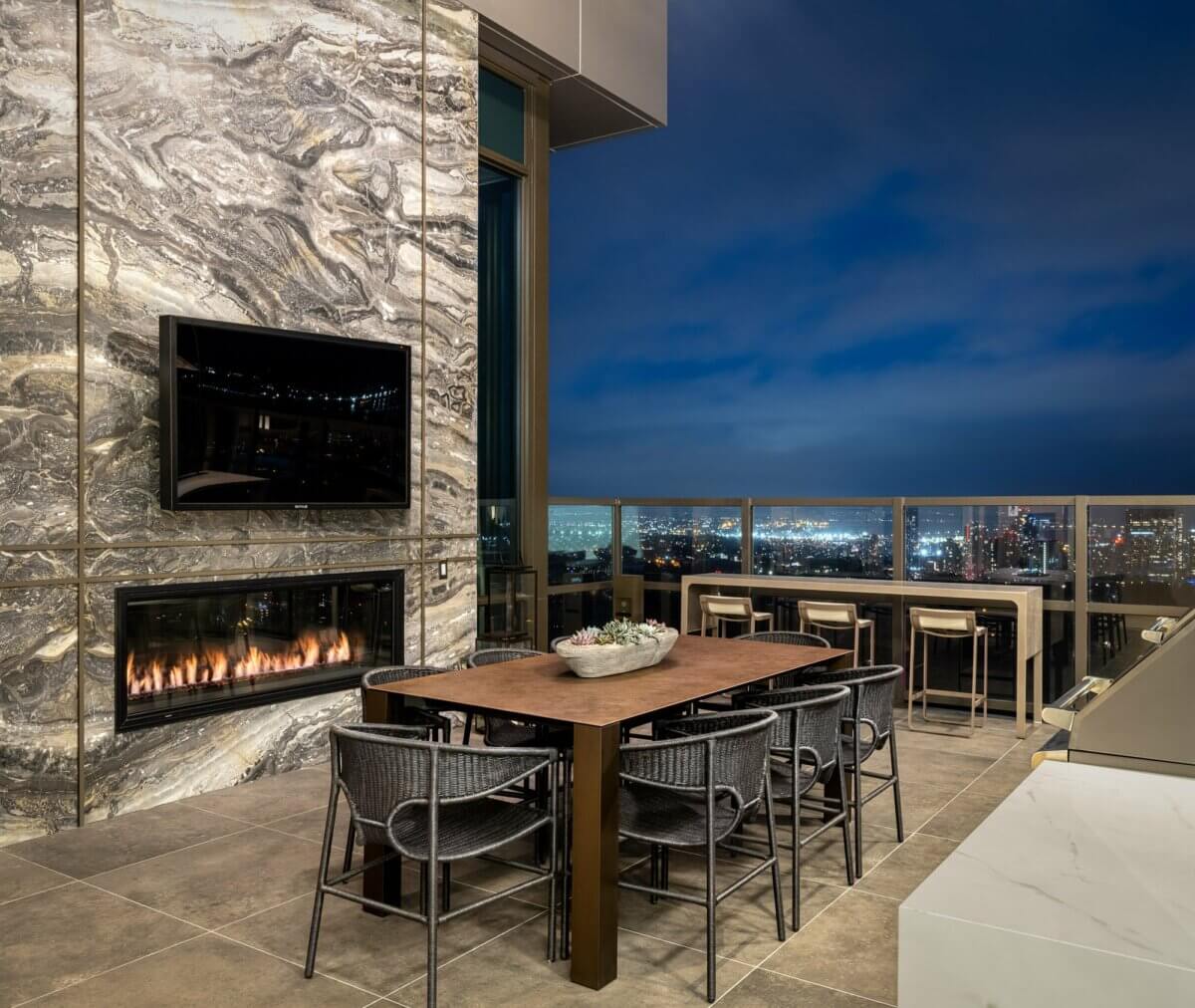 Is there someone that has had a profound influence on you?
My parents  taught me that I could do anything I wanted and that I needed to drive with expectation towards something I was passionate about. I was taught to work hard and create something meaningful by really listening to my inner thoughts. Looking back, I feel thankful because what they really taught me is to enjoy being myself and enjoy life and all the people who are part of the process.
Speaking of enjoyment, what do you do to escape?
My favorite way to escape is on my boat. I just finished restoring my 1976 Danzi speedboat. It makes me feel very alive and liberated to be out on the water, driving the speedboat while spending quality time with friends and family.
In my spare time, I love to cook with my boyfriend. We love to do all sorts of cooking—from complex recipes to ad hoc experiments to making pizza in our new Italian pizza oven with friends and family. I love to entertain and I also enjoy going to restaurants and trying new food, drinking wine, and dancing.
As an interior designer who entertains, home must be a special place. What do you love most about where you live?
I live in a grandly historic mid-century home that is very connected to nature. It makes me happy to be home where I can cook, have my garden, and entertain. It has three wood burning fireplaces in the salon. And when it's cold in the winter, there is nothing cozier than having the three fireplaces going, being wrapped up in a blanket, with a glass of wine and playing games with my friends.
When you're not at home or traveling for work, where do you like to go?
I love to travel to Italy—it is the place where I feel most like myself. My favorite city in the world is probably Rome; I love the Italian food, culture, and vibrancy of Rome, and am fascinated by the grand history.
You studied in Italy at the Lorenzo de' Medici in Florence. What keeps drawing you back?
I love seeing all of Italy's great design, from the latest and coolest, to the very old historical buildings and architecture. Whenever I travel, I'm always in search of architecture, design, and art. One of my favorite things to do is visit old historical houses and learn the way that people lived throughout history—I find that particularly fascinating. Something that people might not know about me is that I am obsessed with history and love to study languages.
What else is something people might be surprised to learn about you?
When I'm older, I would eventually like to become a magician! If I had a superpower, I'd like to do real magic.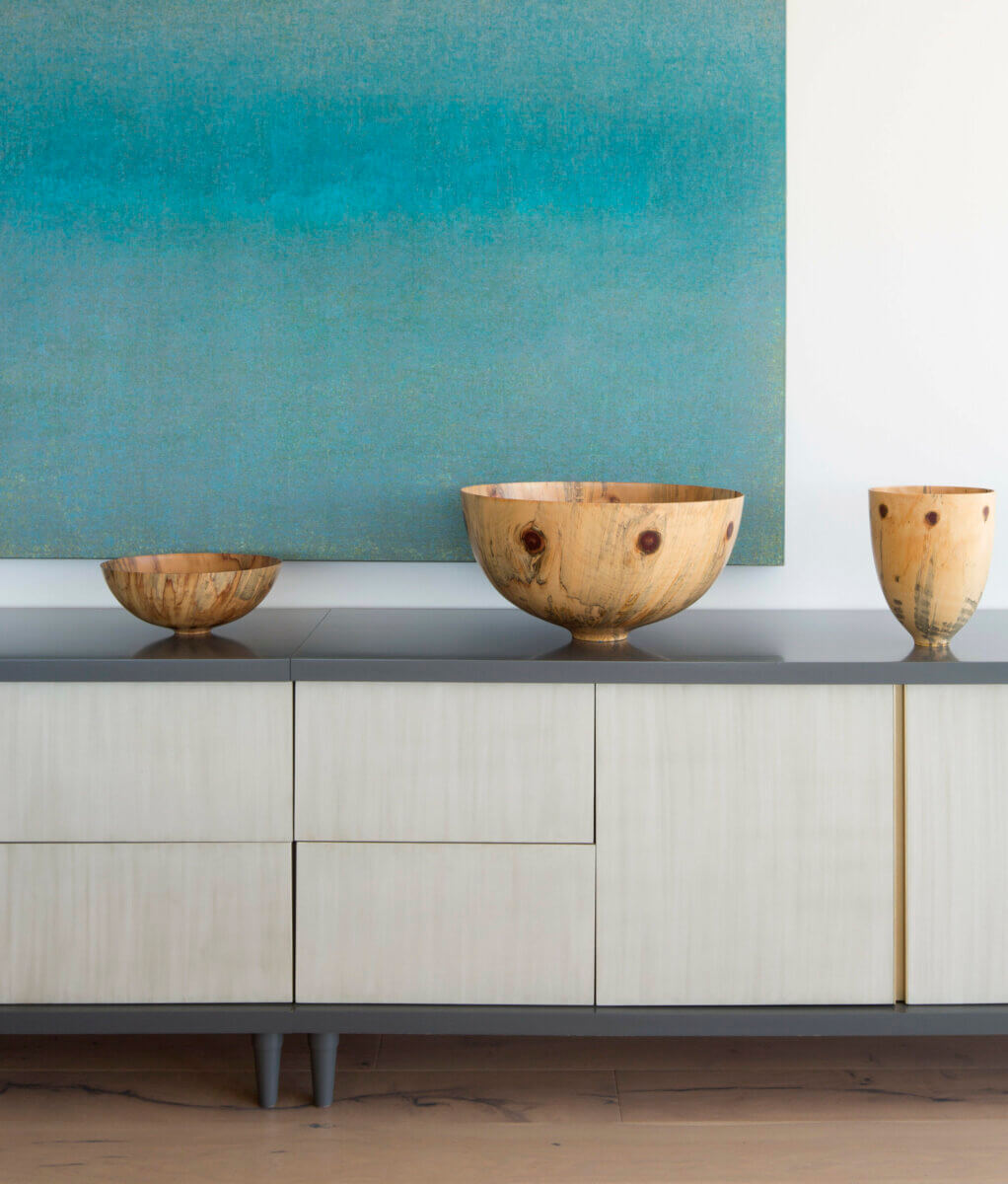 Jules Wilson is already working her own kind of magic on the spaces she creates with her team and her partner in life—and now in real estate development—Paul Basile of Basile Studio. She is currently working on a restaurant, wine bar, and a housing development with Basile.
"I'm very excited that my designer boyfriend and I are developing four houses near our home that are in the style of organic architecture. I think we can truly create residential works that are meaningful to our beliefs."