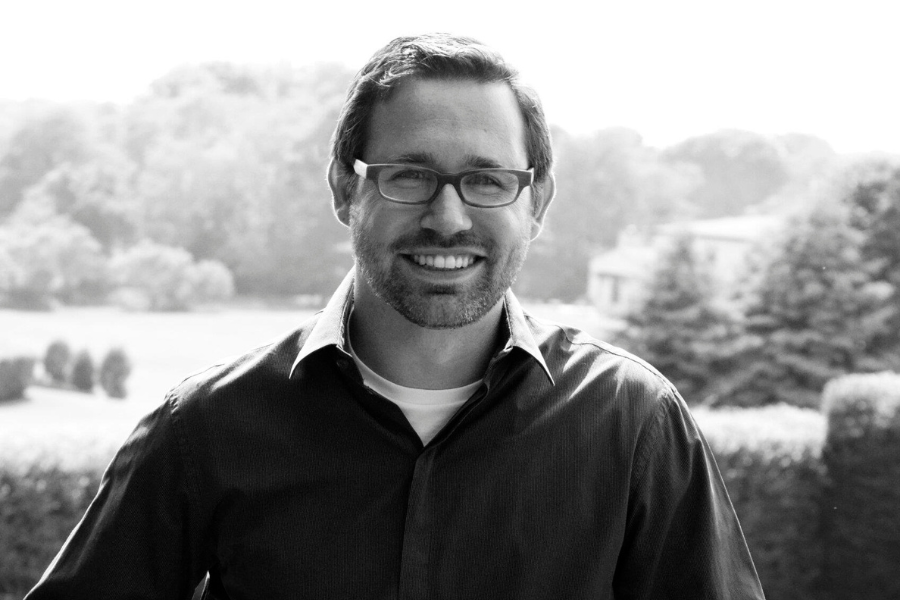 Designer Profile
Gideon Mendelson, Mendelson Group
Design makes room for living and doing. It shapes movements and inspires interactions. Increases productivity and relieves stress. Soothes pain and creates memories. It's not just about how it looks. It's about how you want to live.

Gideon Mendelson
Design has always been in Gideon Mendelson's blood. Growing up just north of New York City in Westchester County, the Mendelson Group founder spent his childhood drawing, talking about color, form, and proportion, analyzing interiors magazines, visiting museums, and traveling—thanks in large part to his mother, an interior designer in her own right who ran her firm in Scarsdale for many years. With a belief that great design can relieve stress, inspire conversation, and help create memories, Mendelson focuses on creating spaces meant for people and all that they are: their needs, their wants, their stories, their plans, and their dreams.
Get to know the designer, and hear more about how he credits his mother with guiding him in the design industry, in our conversation for this edition of Designer Profiles.
Could you each share a bit about yourself and how you got into the field of design?
My mother was an interior designer for many years, so it's in my DNA. I took a technical drawing class in high school that inspired me to study architecture in college at Columbia University. I got sidetracked in the entertainment business for a few years before getting back to design but then I went back to school, worked for a designer, and soon thereafter started my own company. My mother even came out of retirement for a few years to be my partner. I think it was all just meant to be!
What a great mom! It sounds like she had a real influence on your design career.
She taught me everything I know: how to sketch and draw, how to find beauty in the things around us, how to run a business and attract clients.
Do you have any favorite projects that you've worked on that come to mind as being especially meaningful?
Every project is special for different reasons: The best projects are the ones where I get to design for people that I really connect with, and those always turn out the best. I was able to collaborate with my mother on an apartment for her just before she passed away. While she didn't get to move in, the design process with her was a wonderful experience. It's one that I'll never forget.
Can you share a bit with us about what your design process is like?
We start by listening to our clients—understanding their needs, styles, and tastes. For me, architecture comes first, and the decorating happens naturally from there. I like to start with a rug, mostly because my favorite hand-knotted products have lengthy lead times so it's helpful to place those orders first. Rugs are also an easy jumping off point for me. From there, schemes are conceived, custom furniture is designed, and vintage selections are made. The process is orderly, but it happens very organically.
Have there been any unexpected obstacles you have had to face in running your firm?
The ups and downs of the economy are always tricky to manage. This is especially true in a business like ours, where it's difficult to make accurate projections. Also, I'm a pretty quiet and humble guy, so marketing my work by hiring PR firms and marketing partners was a big leap for me. I've seen, however, that it's important to get a little uncomfortable if you want to see gains.
If you could go back, what advice would you give to your younger self?
Surround yourself with people that make you feel good, trust what's happening, and take more risks!
What are some of the recent trends you have seen in the industry—for better or worse?
The truth is, I love all styles when they're done well. Maximalism seems to be trending, but at the same time, it also seems that anything goes these days. In this environment, I simply listen to my clients and deliver something that makes them happy. And that keeps things from getting boring in the office.
Do you live by a philosophy of sorts? What really drives you to do what you do?
My parents encouraged me to find things that I was passionate about. As a young person, my passion was playing tennis. Later, my passion became design. Both served as creative outlets for me. Over time, I've realized how lucky I truly am to help design spaces for people. While we're not curing diseases, we are making an impact on people's lives. It's a wonderful feeling to see people living in a more comfortable and joyful environment because of the work we do. We talk a lot about the power of 'What Design Can Do?' at Mendelson Group. I feel very strongly about it, and the idea drives me and my team every day.
Where can we find you when you're not working? Do you have a favorite escape or way to decompress?  
To be honest, I have three children at home, so going to the office is relaxing! But going to the gym or playing some tennis helps take my mind off of the stressors in my life. And I do spend a week every year at a retreat in Palm Springs. It's much needed for the body and soul. I'm also lucky to have a second home in Sagaponack that's close to the beach—the ocean always calms me.
On another personal note, care to share any of your current favorite things?
I love music—I have so many favorites. Lately, I've been listening to Bon Iver, Cautious Clay, Lana Del Ray, and Ray LaMontagne. I downloaded the latest Beth Orton album, which I haven't listened to yet, but am excited to do that soon!
I live in Brooklyn, so finding interesting and delicious food is pretty easy. I often use one of my favorite apps, The Infatuation, to discover new restaurants. I love all cuisines, namely Indian, Ethiopian, Thai, and Mexican.
Tell us more about where you live in Brooklyn. 
I live in Park Slope. It's such a nice community, composed mostly of families, and I'm so glad that my kids are growing up here. It feels like the city but it's much more down-to-earth. And I feel like the people around me share the same values as I do.
Lastly, if you didn't have a career in design, what would you be doing?
I always wanted to be a tennis commentator—I can talk about tennis all day. Also, these days, I love to cook. I think that I would love running a specialty food shop.