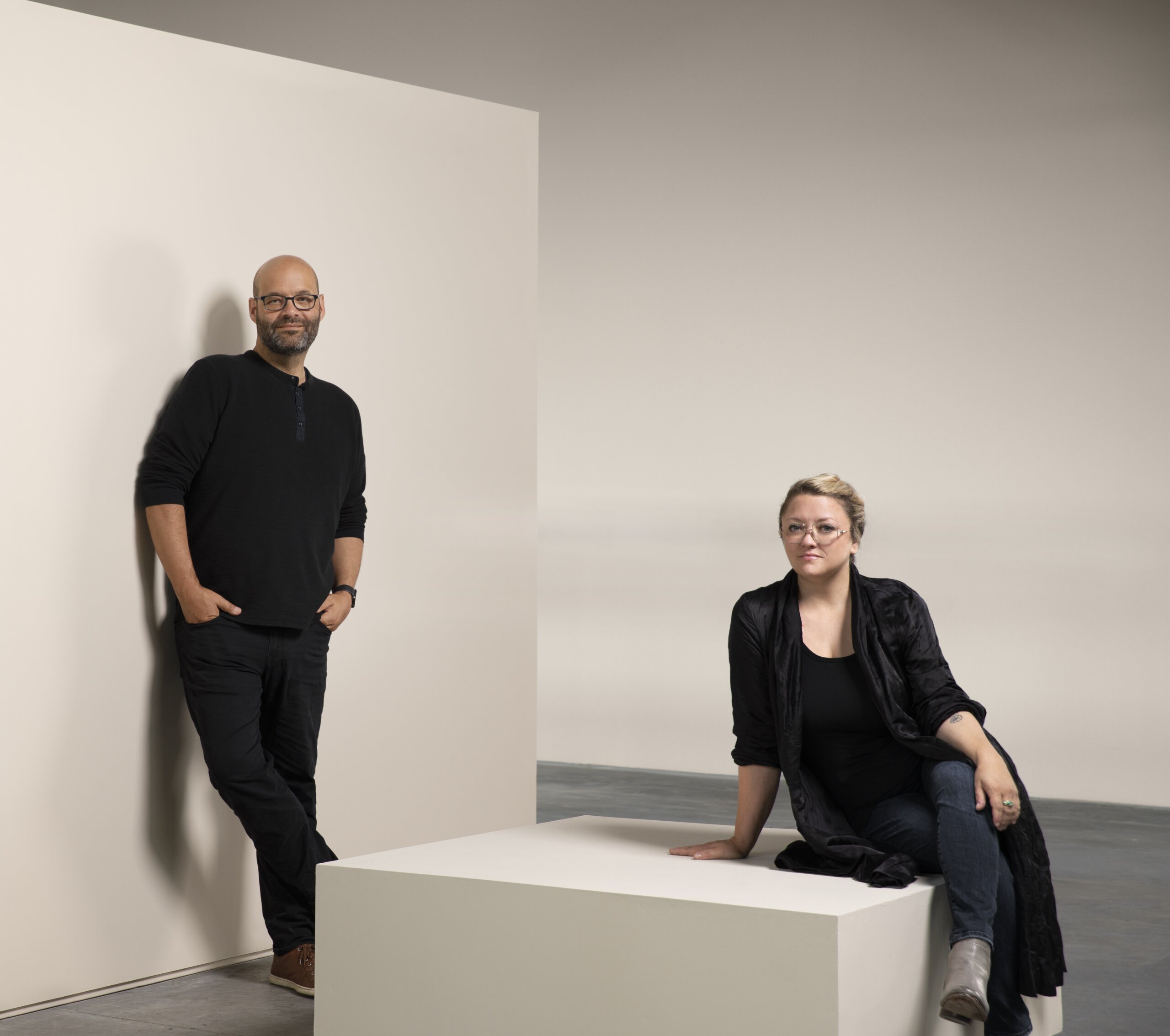 Designer Profile
Designer Profile: Angie West & Alberto Vélez, Refractory
Refractory is a furniture, lighting, and objects brand and design studio. Founded by Angie West from Texas and Alberto Vélez from Bogotá, Chicago-based Refractory embraces a fascination with materiality, a deep respect for craft as an integral aspect of design, and an obligation to participate in the shepherding of American making. Read all about the founders and their career journey!
First, tell me about your company! What was the roadmap to get where you are today?
Angie: I was a maker as a young child, a scavenger, a lover of hardware and tools, and I spent a lot of time in the rugged terrain of West Texas, collecting talismans and making art. I thought I wanted to be an architect, but my passions were at a smaller scale. Pursuing the arts led me to a sliding-doors moment when I had a sudden opportunity to buy a failing artisanal foundry in 2010. Our fabrication business, West Supply, and its crew have fostered an incredible and inspiring roadmap, which led us to a real need for Refractory to be born.
Alberto: I came to Chicago to lead the Holly Hunt design studio in a mission to quickly and vastly expand their house collection portfolio. In that process I met Angie and began to collaborate with West Supply to introduce cast bronze and glass pieces into the collection. Over 10 years we had considerable success with a good number of products but most importantly became good friends, really enjoyed working together, and realized we had very similar creative sensibilities. So when the pandemic-forced pause and reflection came around it was almost an obvious consequence to do this.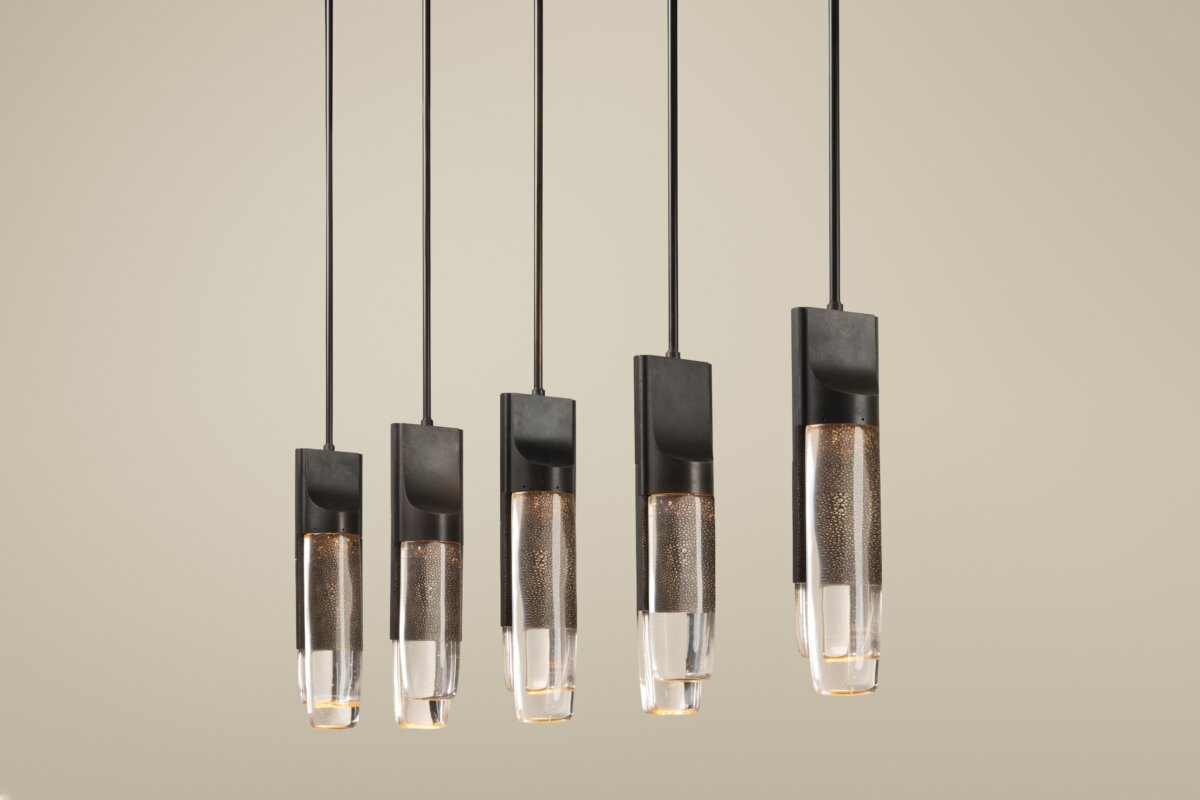 Was this always a career you saw yourself in?
Angie: I was always making compositions and arrangements from a young age, playing with perspective, balance, scale, and depth. As a commercial photographer for over a decade, I could tap into these senses – of appreciating the design of the chair I was photographing, while also figuring out how to really and truly look at and see it.
Alberto: To some degree yes, but it also chose me. I was fortunate to grow up in a family with quite a few successful creative professionals in Bogota, Colombia. Aunts and uncles that were architects, designers, artists, and engineers. My mom is a photographer. So creativity was always in the air and it felt quite natural to be drawing, painting, building, and dismantling things all the time. I needed a job to get through college in the early 90s and started working with an uncle who had an interiors studio and a furniture factory and brand. So I learned those trades first and have stuck to them since.
What advice would you give to yourself at 25?
Angie: More exhaling, more letting go. Swim more. Go see your grandmother more.
Alberto: Experience more, work less. Meet more people, see more places, get out! I was a studio rat and a home hermit at the time.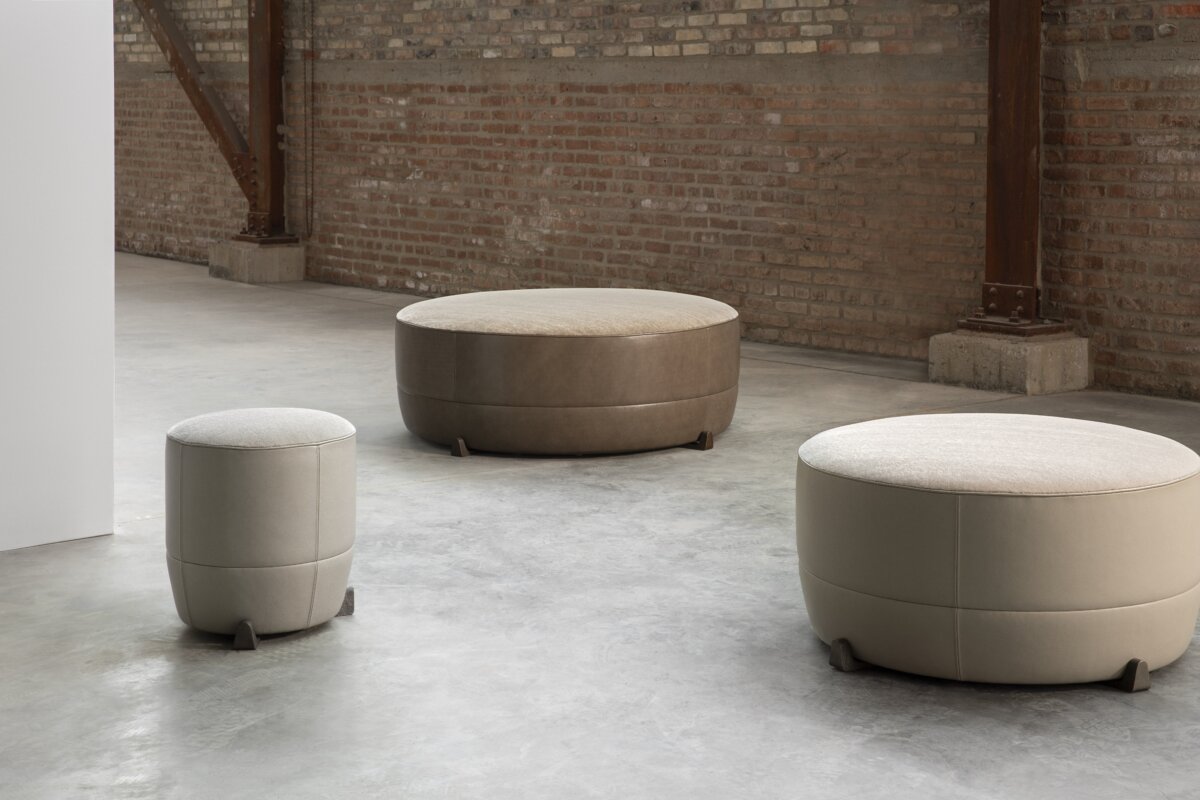 Any lessons learned along the way that stand out?
Angie: As West Supply has grown from three of us to 45 over 11 years, there have been some massive hurdles and many things I wish I'd done better or differently. The lesson to let go of that and embrace the present, celebrate the 44 stars I'm surrounded by every day, is profoundly important, a mantra for every day.
Alberto: Picking your battles in this type of design work. Knowing when to let go, compromise or stand your ground. It's a necessary dance if you want to see great ideas become great products. While I have become quite good at it, it's never without its inherent friction.
What is something you hope to accomplish you haven't done yet?
Angie: Put together an ensemble of leaders, thinkers, and investors to build a state-of-the-art industrial art center in Chicago, for West Supply to shepherd.
Alberto: Make sure my children find and develop their talent and make a decent, independent living from it.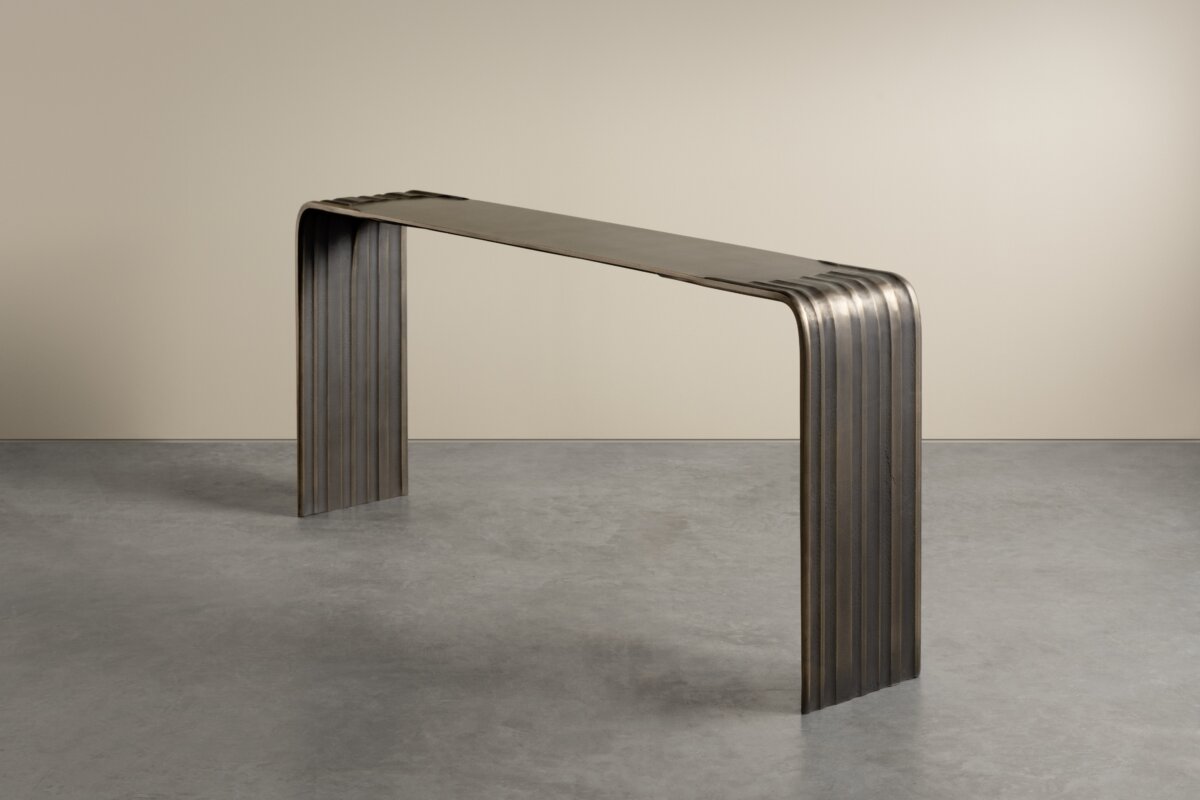 Is there a person who has had profound influence on your life?
Angie: Ty Best, creative director and founder of Caste, comrade, friend, extraordinary talent with complete self-awareness, sincerity, and generosity of spirit all at once.
Alberto: Of course, quite a few. The great Colombian painter Alejandro Obregon whom I met as a child. His work and personality impacted me profoundly. His son, my uncle Diego who hired me in college, and of course Bill Sofield and Holly Hunt whom I spent decades working with. Great mentors and masters of their craft.
One person, deceased or alive, you'd like to have lunch with?
Angie: Meriwether Lewis
Alberto: Zaha Hadid