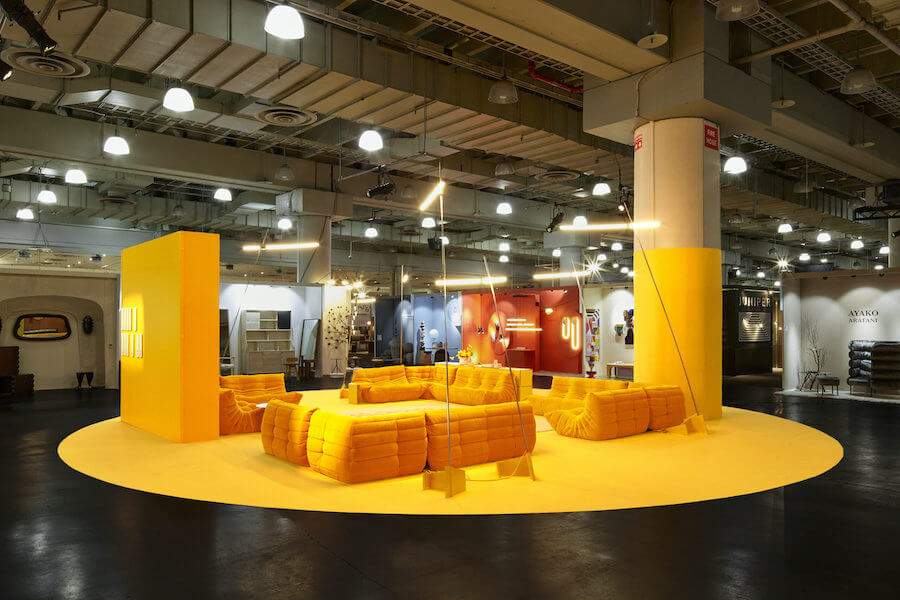 Designer Profile
David Weeks' Hi-Beams Illuminate New Creative Directions
In 1997, a year after he founded his eponymous studio, David Weeks exhibited his debut lighting collection at ICFF. He chose a booth by the bathrooms—"So people would have to pass by me on their way there," he says—and displayed his ten desk lamps and two standing fixtures over a series of wooden shelves. Fitting, then, that more than 25 years later, he returned to the Fair to support its relaunch under new brand directors Odile Hainaut and Claire Piloujat and to unveil a collection that marks a new approach to his work.
Created for the WantedDesign Manhattan Lounge, Weeks' Hi-Beam series consists of seven floor lamps inspired by a metal I-beam the Brooklyn-based designer found abandoned by the street. Each fixture comprises a slim, 5-foot-long LED suspended 8-, 10-, or 12-feet above the ground by an angled pole slotted into an 80-pound, mitered-steel base.
Much like Weeks' renowned chandeliers, the Hi-Beams play with physical and visual balance. The elements, a mix of slightness and heft, are arranged off-center, seemingly defying gravity. But most striking is how they blur the line between practical objects and interactive installations. They illuminate the space. But they also instigate a parade of ever-changing shadows when people step within and through each fixture's pool of light.
Following, Weeks discusses his history with the show, his vision for Hi-Beam, and his future plans.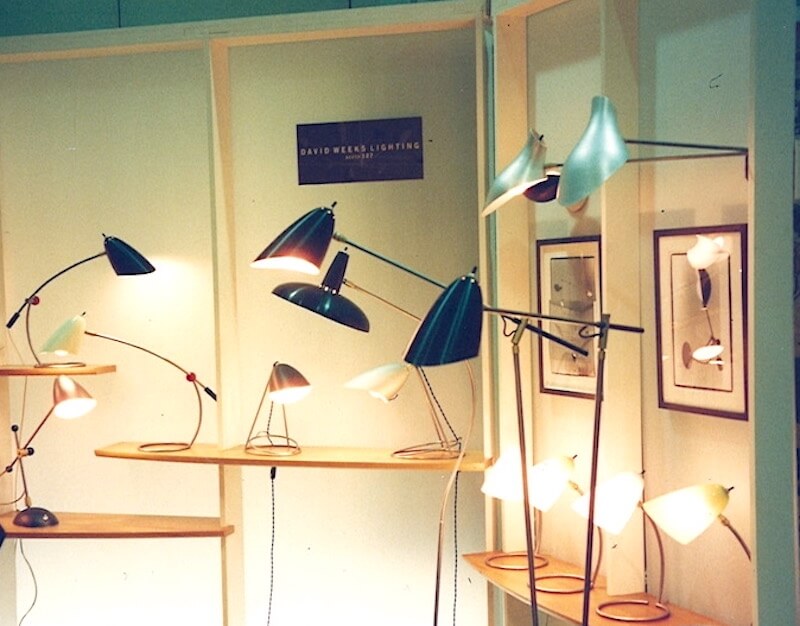 What was your first experience with ICFF?  
When I first showed, in 1997, ICFF was kind of an island. It was weird, localized, and mostly craft. I had been working for [jeweler and designer] Ted Muehling and wanted to make lamps to show. So, I made a dozen with materials that I had around. One had a fiberglass shade, another a mirrored shade, and another a wooden base. They were all handmade, and I charged $200 each. I sold a bunch and then got some great projects with people who met me there.
But what was I thinking, charging only $200 for something that took all that work?!?
Why did you take part in this year's Lounge?
I hadn't done any big public events for about seven years, since I closed my storefront. I was feeling ready. Then, Claire and Odile asked me to take part in the Lounge. I've known them for a long time: They always have great vision and the power to get things done. So, I thought yes, I'll do it.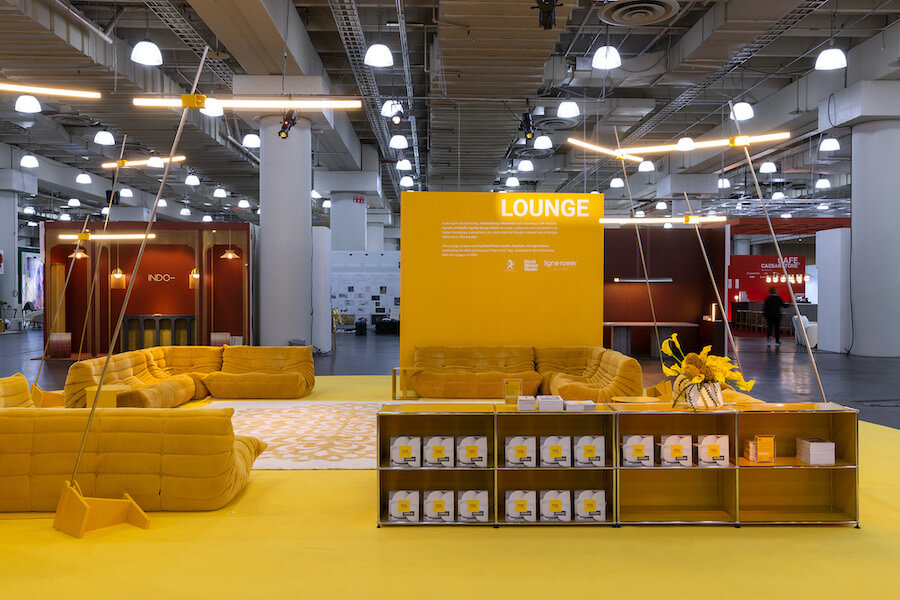 What was the inspiration behind Hi-Beam?
Hi-Beam was inspired by the space. The Javits Center [where ICFF is held] is like a giant warehouse. The booths are 8-feet tall, and then there is all this blank space between them and the super-high ceiling. My idea was to break that plane with fixtures that could sustain themselves above the fray.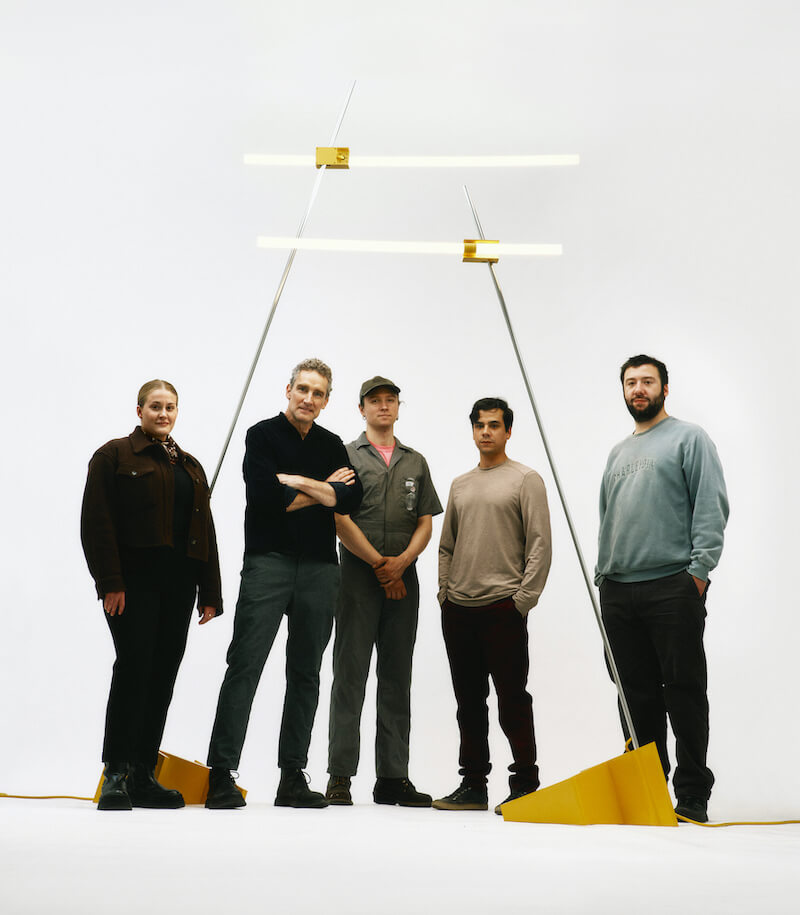 The fixtures also introduce a new focus for you on one-of-a-kinds and editions versus mass production, correct?
Yes. I'm exploring the idea of families of one-of-a-kind objects. Pieces that are unique but related and only made in small quantities. We're still debating in the office what we'll call them. A series? Numbered editions? Either way, Hi-Beam exemplifies this approach. Although its design was client-focused, each is slightly different, and we don't plan to make any more.
Any other plans to share?
I won a Rome Prize for Design [annually awarded by the American Academy in Rome], so I will be in Italy from September to the end of January. Will I be developing new projects or fleshing out existing ones? I still don't know. But the ideal is to let the unexpected happen.