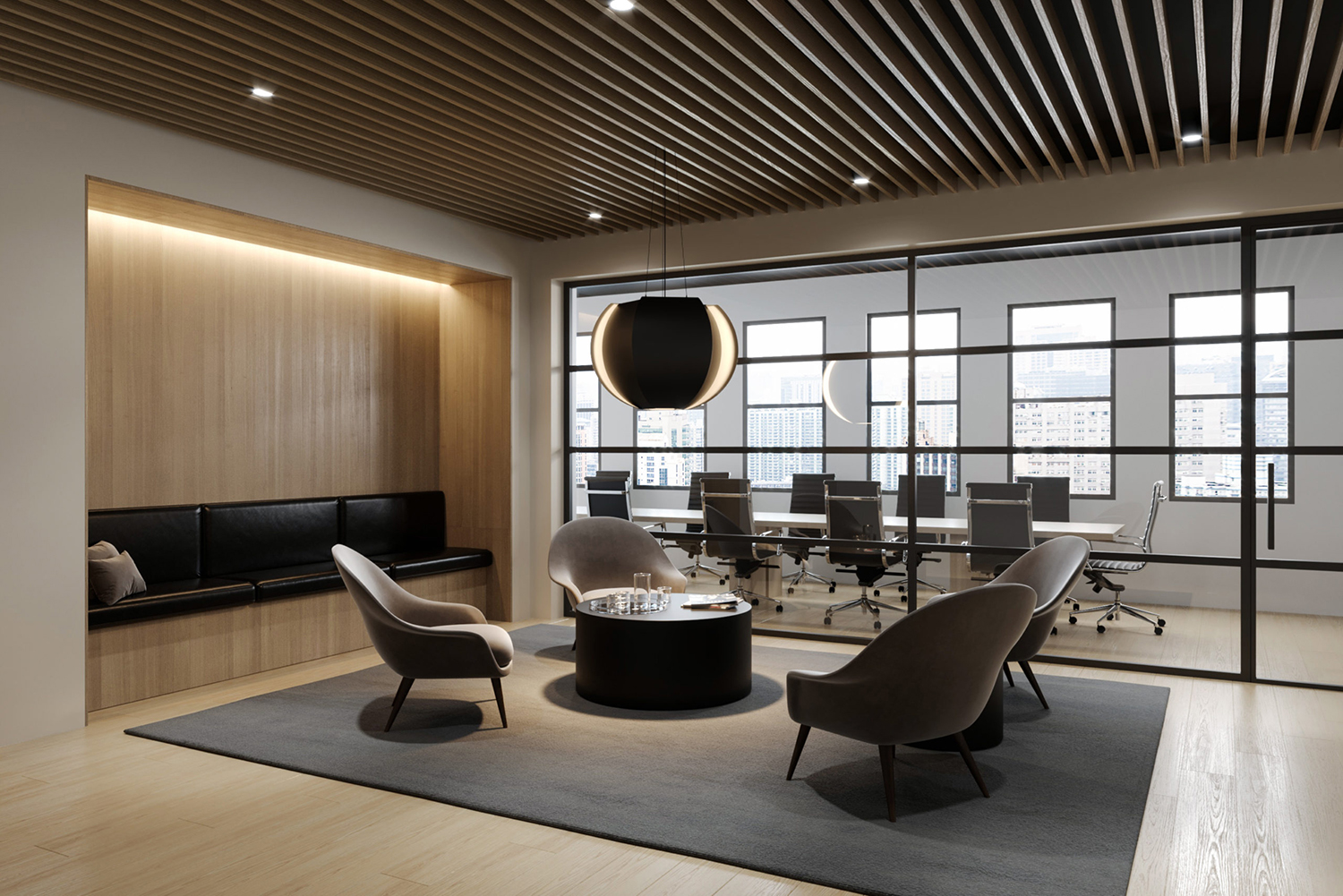 Cerno: Natural Lighting
Years before they founded Cerno in 2009, Bret Englander, Nick Sheridan, and Dan Wacholder were just curious kids growing up in Laguna Beach, California, a trio of pals bonding over a mutual love of the ocean and building objects. "The three of us saw the world through different lenses. Daniel approached projects pragmatically, Nick was more of the dreamer and artist, but also skilled at making things, and I was often behind a still or video camera chronicling our boyhood adventures," recalls Englander.
With the launch of Cerno, its headquarters minutes from that youthful backdrop, the long-time friends and now business partners—Englander is director of sales and marketing, Sheridan is director of design, and Wacholder is director of engineering and operations—are able to synthesize those disparate creative styles and apply them to the design and manufacture of artful indoor and outdoor LED light fixtures.
Cerno is grounded in the clean-lined modernism that Sheridan fell in love with while learning about Le Corbusier, Mies van der Rohe, John Lautner, and Charles and Ray Eames in architecture school. "These greats, and the edict of design they laid out, is my guiding principle," says Sheridan. "We always try to distill our designs down to their purest forms. We let the materials, the function, and the manufacturing process collectively inform the design. When all of these components work in concert, the real value becomes apparent."
Before LED lighting gained mainstream decorative appeal, Cerno "embraced the technology in a utilitarian way, but never ignoring the importance of the aesthetic," explains Englander. He describes those early days as the wild, wild, west, but also liberating because designers reacted to this new development in vastly imaginative ways: "Ingo Maurer was making these inspiring LED works of art, while Michael Anastassiades was creating these fantastic, almost Calder-esque forms."
Over the last 11 years, Cerno has turned out its own slew of original lighting designs, like Aeris, the linear pendant made in collaboration with Frank Carfaro, president and creative director of New York-based furniture brand Desiron. There's also Levo, the slender, bedside task light, and the sculptural Lenis pendant, which calls to mind the shape of a sailboat, the first contraption Englander, Sheridan, and Wacholder ever built together.
Most Cerno products favor metal and wood, particularly American black walnut, a favorite since the brand's inception. "We love brass as well; whether it is distressed or just brushed, it adds a beautiful hue and texture to our designs," adds Sheridan. As the Cerno collection expands into more contemporary territory, leather is also making more frequent appearances.
Gravitating towards such simple materiality is undoubtedly shaped by the founders' upbringings in a small, peaceful, artistic community. "Our California roots run deep and inherently influence us. Being immersed in nature our whole lives has inexorably sculpted who we are. It is hard to imagine anything else," says Sheridan.
Like most businesses in the industry, Cerno "has already taken a big hit and will be severely strained" as a result of COVID-19, points out Englander. "Everything happened so fast and remains so fluid. It's all worrying and concerning."
Prior to the crisis, Cerno planned to unveil its family of Casia pendant and flush mount lighting fixtures with several finish and size options, as well as the Amicus, a perforated brass shade pendant that references Sheridan's travels to Morocco. A soon-to-debut desk lamp with a walnut base, brass fittings, and clever cut-outs for the cord and phone, is also in the works. "It's intentionally analog," says Englander, "no unnecessary technology."