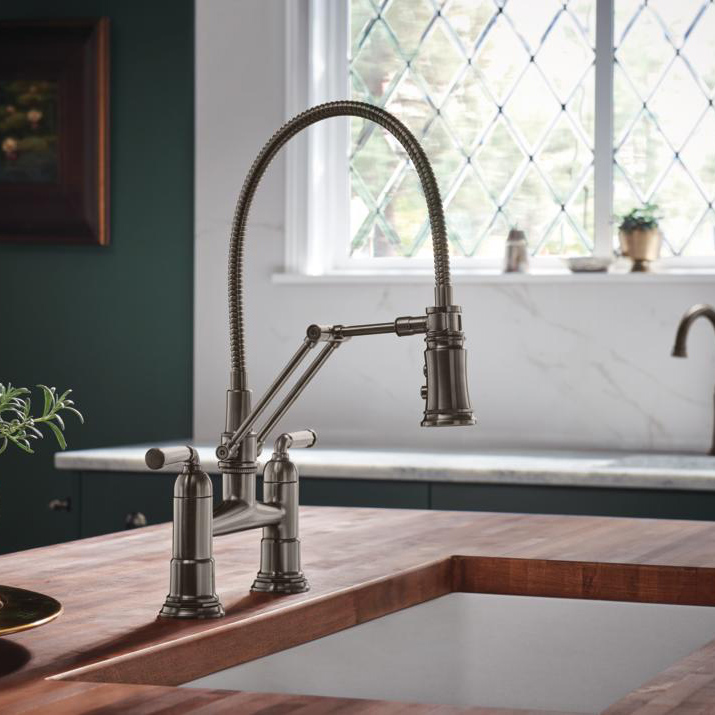 Brizo: In Perfect Fashion
Brizo, a luxury bath fittings brand grounded in fashion, was founded in 2004 with the intention of bringing high style into the home. Following the realization that fashion isn't merely about the clothes that we wear, but about our entire lifestyle, the brand set out to create distinctive designs that reflect our personalities and inspire day-to-day life. Though high-end collections for the kitchen, bath, and shower, the brand gives exceptional thought into the design, craft, and innovation of each collection.
"Again and again, Brizo has pushed the boundaries of what design can be—staying ahead of the curve by not following trend, but setting them," says Lucia Bayt McBroom, Brand Manager at Brizo. "Brizo strives to always uphold its brand principles: to inspire people with beautiful craftsmanship and artistry, to relentlessly perfect what they create and how they create it, to challenge convention and push the boundaries, and to be responsible with the resources used and how the brand impacts the world around us."
Brizo's refined aesthetic and extensive style differentiates them from other brands in the same area. Every piece and collection embodies the spirit of luxury design. By partnering with the world-famous fashion designer Jason Wu, the brand has developed a unique perspective on form and beauty.
"In 2012, Brizo released the first collaboration: the Jason Wu for Brizo Bath Collection," says McBroom. "It's Matte Black finish became both an instant classic and an enduring statemtn. Nearly a decade later, the moment was right for a new release—this time, for the kitchen. Its distinctive Matte White finish is a stunning evolution of the story Brizo and Jason Wu began in the bath space. In every way, the two collections embody our philosophy of fashion for the home."
Brizo's brand portfolio is wide ranging in style to fit any aesthetic, for both the kitchen and the bath space. The brand's in-house design team works tirelessly to find unexplored trends that bring the brand's Living Fashion philosophy into consumers' homes.
"Fashion is a driving force," says McBroom. "It's at the heart of what the Brizo brand stands for and the philosophy that continuously pushes the brand forward. Fashion isn't just about clothing. It's a lifestyle. It's a culture we experience, the places we travel, the things we eat—and yes, the way we design our homes. Brizo is inspired by fashion. We design to create fashion for the home. And we don't just say fashion. We live it."