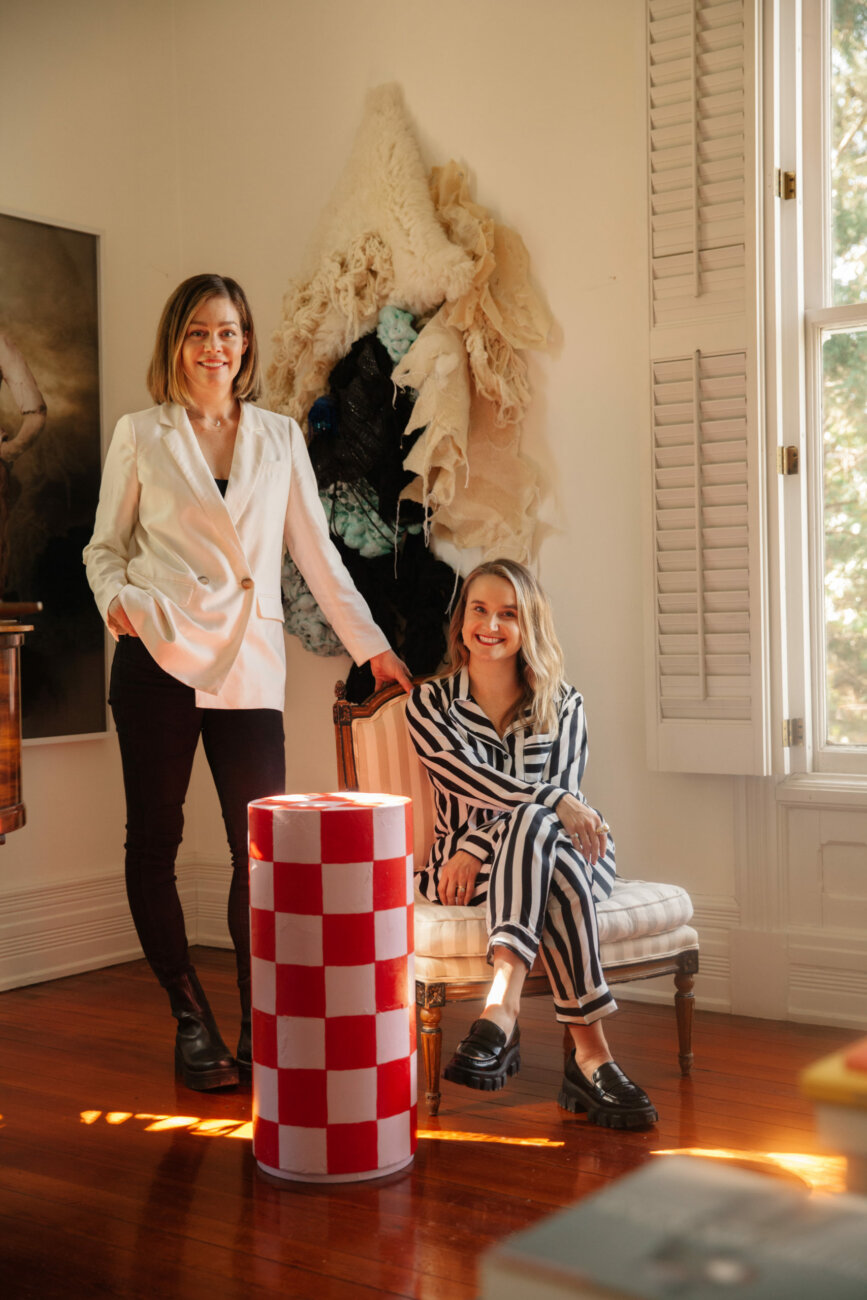 Brite Bodies: Color Bomb
It's no mystery how the duo behind Atlanta-based plaster studio Brite Bodies coined the name for their recently-established furniture company. Residential interior designers Kate Hayes and Krista Sharif clearly don't shy away from color and their mutual love for bold shades, nonconformist ideas, and historic pop-culture icons have taken center stage in their cheeky heirloom pieces.
"We are both interior designers and we've been working together for a little over three years now," says Hayes. " We were introduced by a mutual friend and very early on, we realized that we have very similar style and design aesthetic. We love our clients, but for a long time now, we have been talking about creating something just for the purity of it, not clouded by other opinions."
While the project has been in the works for some time, the brand was officially launched this year. And while many of the designs are inherently modern in color and pattern, the old world materiality adds dimension and contrast to the collection.
"We have been making custom pieces for years with a couple different woodworkers in the area and the guy that built many of our pieces introduced us to the plaster a few years ago," says Sharif. "We've seen all the beautiful plaster that's on the market, usually in natural shades or white, and it's stunning, but we hadn't really seen any color plaster. From that mindset, Brite Bodies was born."
Currently, the Brite Bodies collection features a number of pedestals, cocktail and coffee tables, and accessories, with a pattern or shade to fit any space or style.
"Being that we are in the South, we do have to cater to a traditional and a modern clientele, so we wanted to keep that in mind when we are designing these pieces," says Sharif. "We wanted this big surge of color, but we also wanted it to be grounded with neutrals. And then there's also this old-world material, plaster, which has a beautiful hand to it. So we hope the collection can transcend most spaces."
"Clearly we love color, it's a big anchor in our own personal interiors design work," says Hayes. "We have tons of different influences. For one, we are both mothers of small children. Obviously we have more adult influences as well—the Memphis Group being a pretty obvious one; Vivian Westwood; the early punk movement of the 70s; David Bowie; Lisa Frank; 80s optimistic, wild colors; everything celestial and reverent—that's kind of where we always land with our designs."
Sharif and Hayes hope for these pieces to be conversation starters for anyone who walks into a room, facilitating human connection while making people smile.
"Most importantly," says Sharif, "we just want to say that we hope this collection brings as much joy to you as it has to us over the last year."