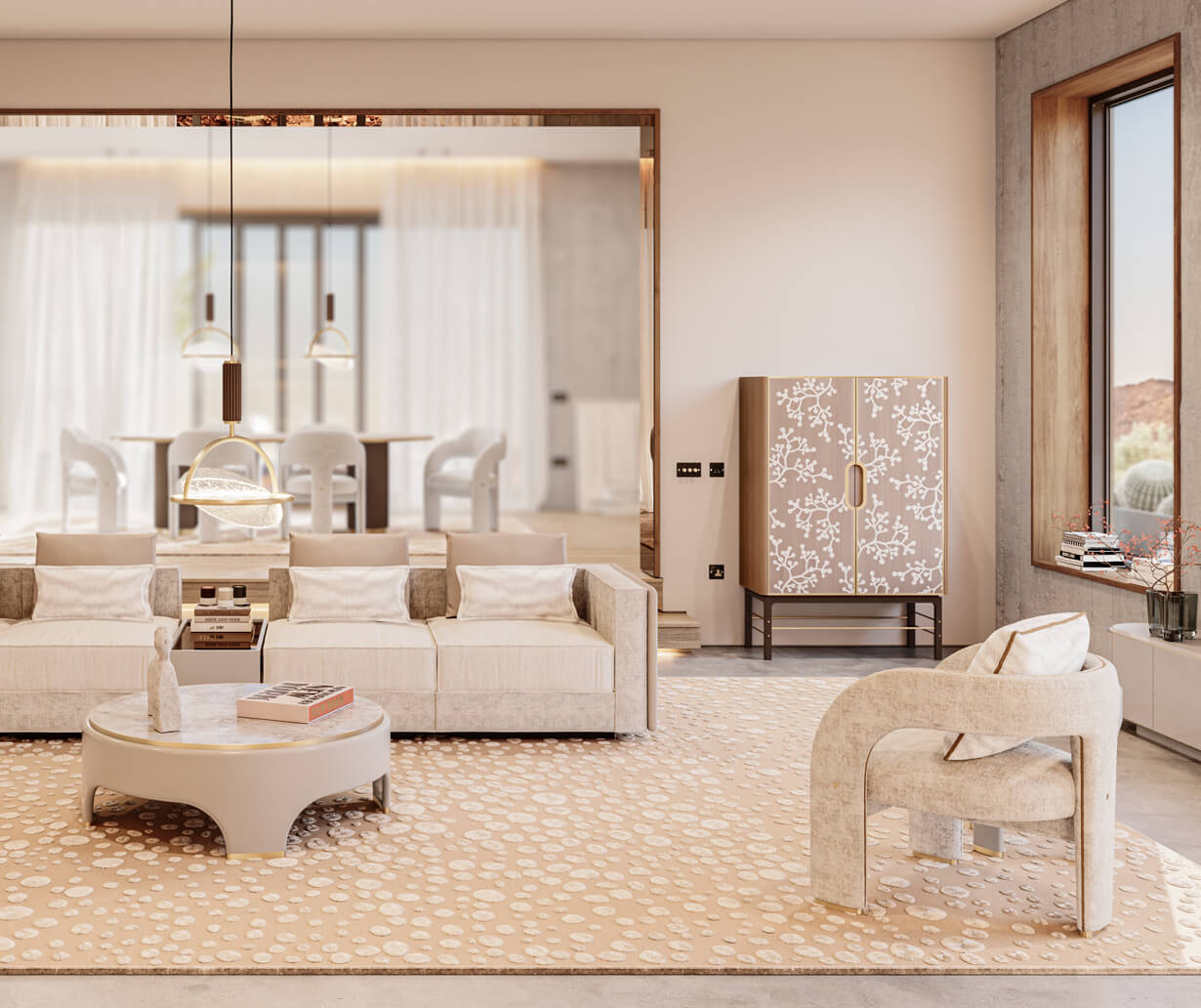 Brand Spotlights
AM Living
In a small town on the outskirts of Porto, Portugal, an artisan named Armando Ferreira da Silva and his wife, Fernanda, began producing handcrafted furniture using traditional woodworking techniques. By 1962 they had formed a small company: AM Furniture Group.
Now, some sixty years later, AM Furniture has established a global presence as a furniture manufacturer and trader. Armando & Fernanda's sons are at the helm of the family business and can be credited for its growth, having combined their heritage of crafting expertise with modern technology and innovation to expand production.
AM Furniture now encompasses four individual business divisions: AM Living, their residential furniture line; Contract, for hotel and specialty projects; Private Label, their partnerships with other global brands; and Bespoke, for fully-customized design pieces. "Over the years, remaining attentive to the needs of our clients and different markets made us aware of the importance of always embracing a mindset of growth, adaptability, and flexibility," the brand shares, enabling them to offer the variety of furnishing solutions they have today.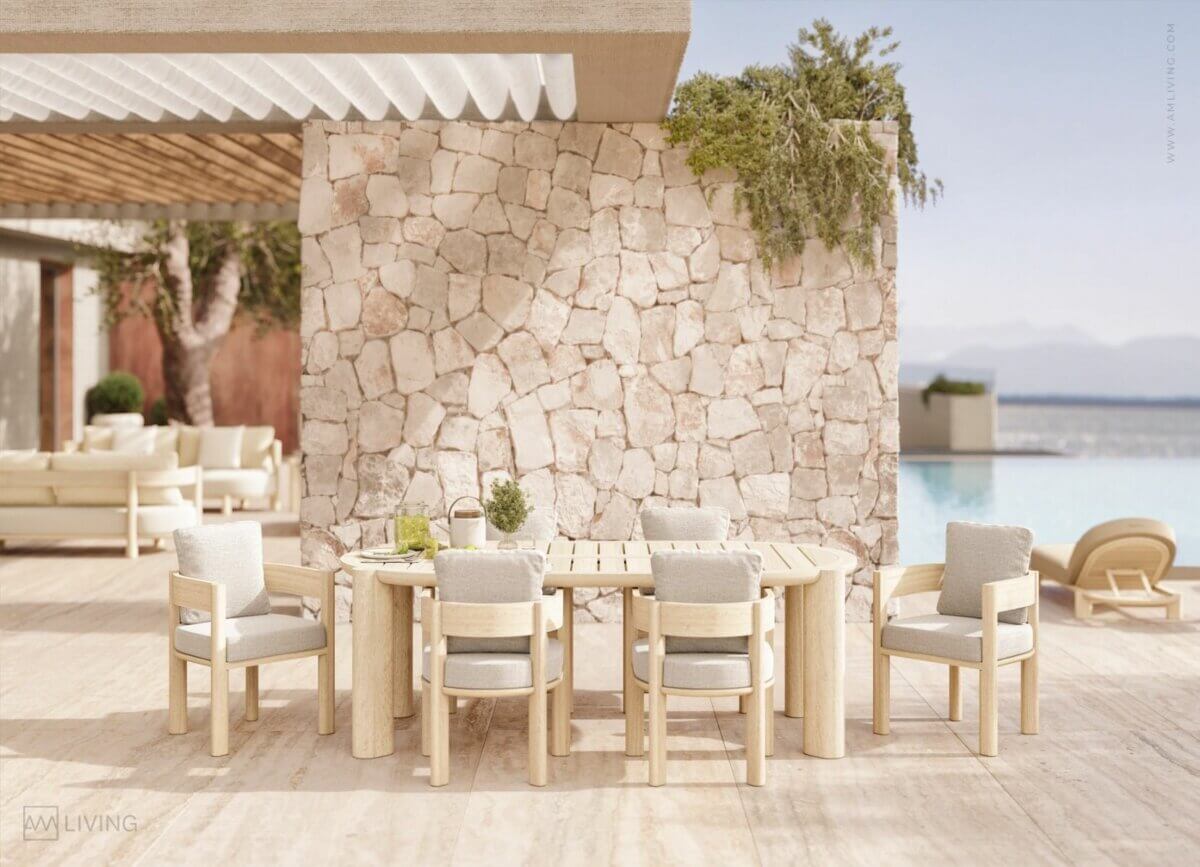 A desire to continuously improve, master their craft, and perfect their expertise has kept the company growing and evolving. As a result, AM Living's furniture line has become increasingly more diverse. The residential brand now offers distinct collections ranging from classic to contemporary, incorporating tailor-made cabinetry and outdoor furniture.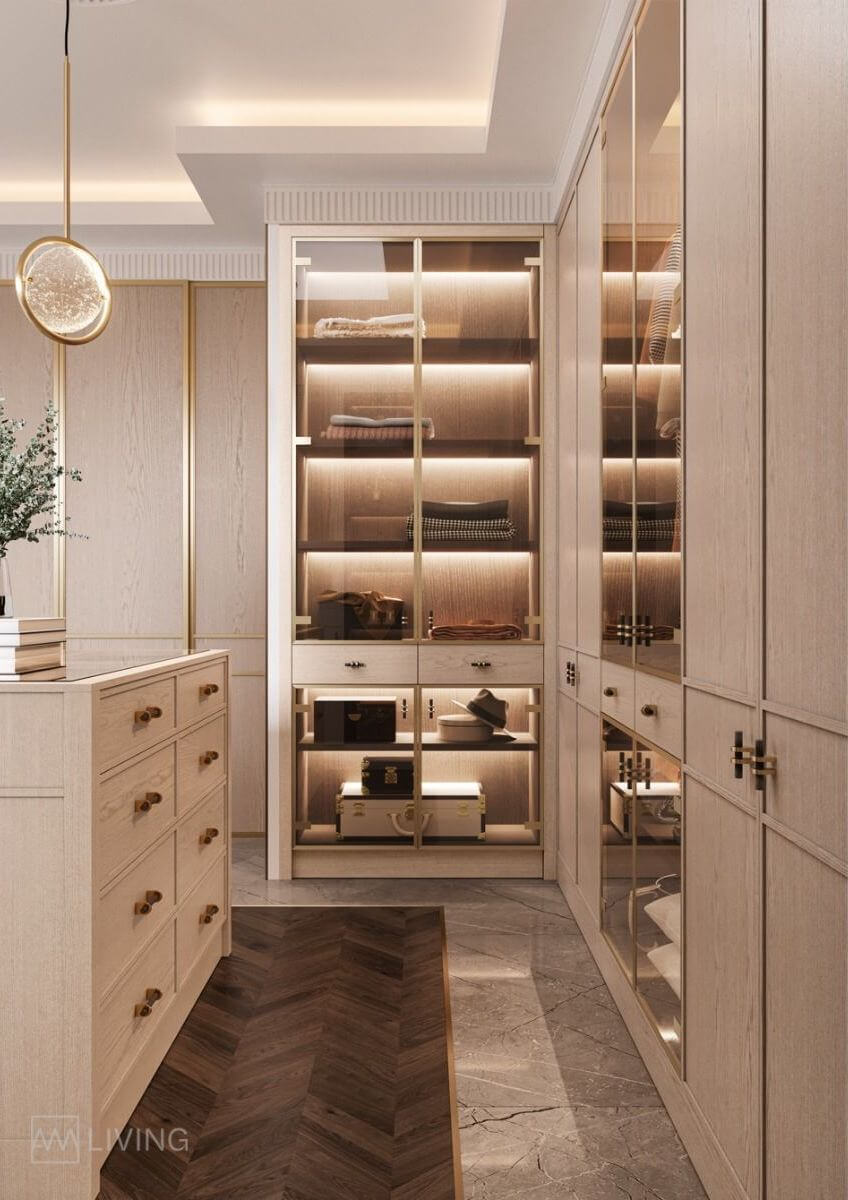 "We do not design for mass production—we know that each product is unique and requires attention to detail. Over the years, we came to realize that being high-end is more about being good at being subtle in our choices and less about being loud, shiny, or extravagant."
—AM Living
"We start our design process by thinking about our final goal: the development of pieces that can bring a strong yet timeless visual impact, combining simplicity, elegance, and refinement," the brand states, "For that to happen, we usually search for a blend of organic and geometric shapes that can be easily integrated in our high-end collections."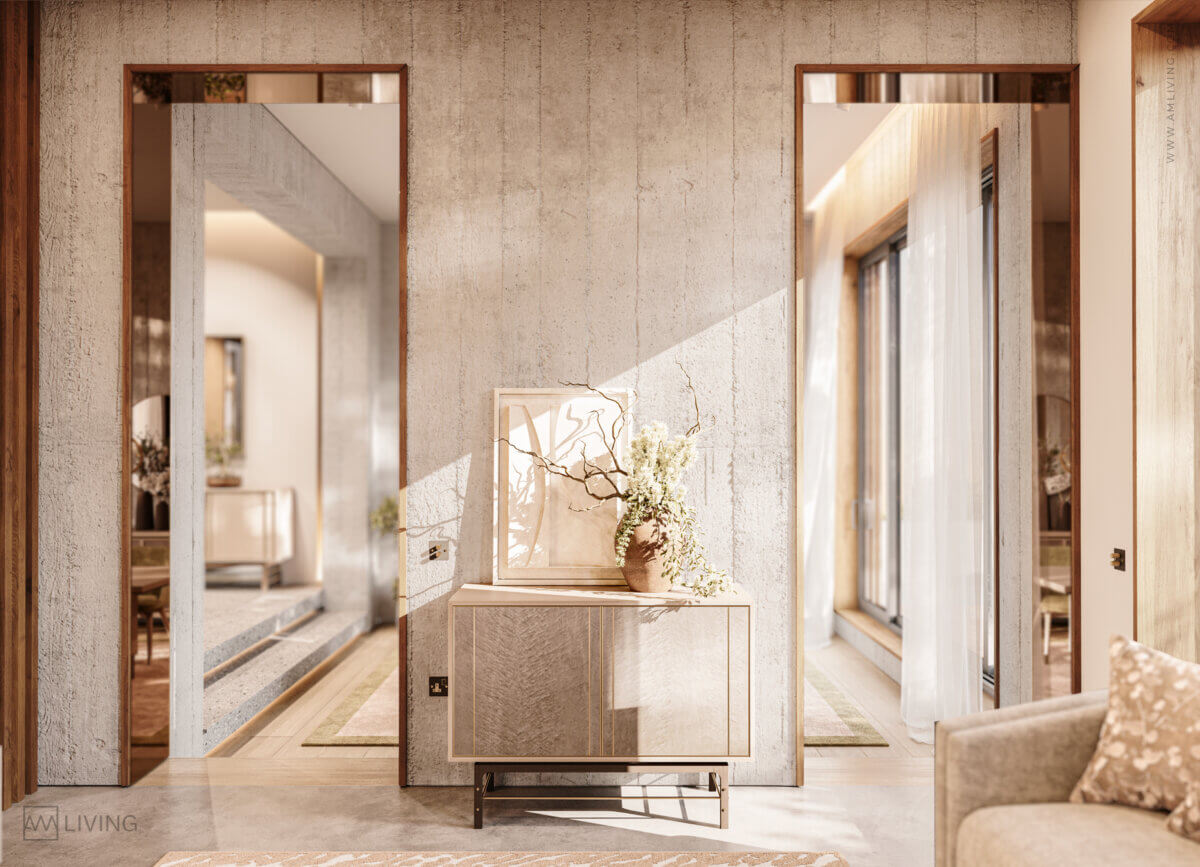 AM Living also is also focused on sustainability; all of their pieces are manufactured at their facilities in Porto, where they have implemented a reduce, reuse, and recycle policy that also extends to their offices. "Sustainability is the basis of our business. Over the years, we've always searched for ways to evolve and find more effective, environmentally-friendly procedures and practices. We are quality and HR certified and, due to the specificity of our sector, we decided it was equally important to obtain environmental certifications," they explain.
The company has attained FSC® and PEFC ™ certification, which assure that the wood they use comes from controlled sources and does not contribute to deforestation—and that is a family legacy with an enduring impact.