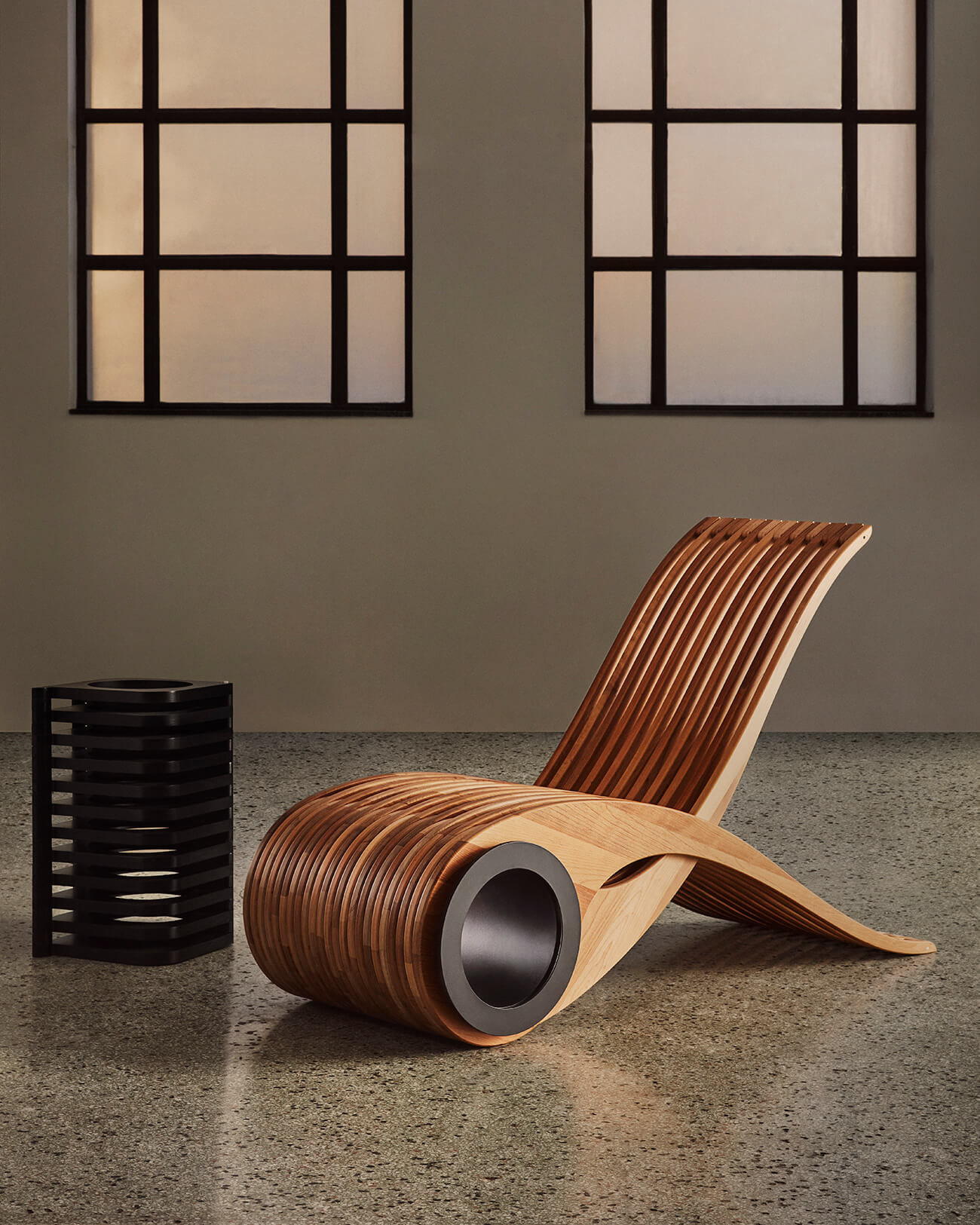 Brand Spotlights
Bosquet x Exocet: High Function
Located in the heartland of Quebec, South of Montreal, Bosquet creates and builds outdoor/indoor furniture as well as wood doors and windows of the highest level. Through unbound respect and tremendous mastery acquired in over 70 years of experience, the brand lets nature fully express itself: rich, marvelous, and unyielding.
"We cater to a discerning clientele that appreciates the value of investing top-quality architectural elements," says Valérie Guilmette, brand development, Bosquet. "Despite very different backgrounds spanning finance, hospitality, and marketing, the Bosquet team has one point in common: a love for high quality and impeccable design."
While the company has various facets including Collaborations (unions with innovative designers, artists, and creators to bring unique and artful creations), Architectural (bespoke architectural doors, windows, and elements made to your requirements), Bosquet Living set out with one goal in mind: to create outdoor/indoor furniture that completely redefines the genre, outlasting time and trends.
Most recently, Bosquet is proud to officially present, in exclusivity, the EXOCET chair, designed by Stéphane Leathead. EXOCET™ is a unique multi-functional chair designed to answer everyone's needs. The ergonomics of the main piece have been carefully designed to offer maximum comfort. Its sleek and distinctive style is a perfect balance between form and function.
"We decide to unite the innovative and elegant conception of the Exocet chair with the know-how and state-of-art-technology of Bosquet, to create a local, sustainable, craft by hand, piece of art," says Valérie. "The purpose: Flourish the North American design and know-how on the international scene."
Designed and made in North America with carefully sourced and selected wood species, Bosquet furniture reflects the brand's values perfectly: durable, sustainable, and maybe above all, unique.
The designers come from all different fields and backgrounds, from furniture design to visual art. Bosquet prides itself on embracing their vision and challenging themselves to push their own limits of innovation.
"For us, designers and the design community come first," says Valérie. "Bosquet brings the artistic expression of designers, architects, and artists to life, and allows them to leave their creative imprint everywhere. As a brand and maker, we loved to be challenge by their idea, vision, and passion for art and design."
Bosquet looks forward to meeting you at ICFF May 15-17, 2022.