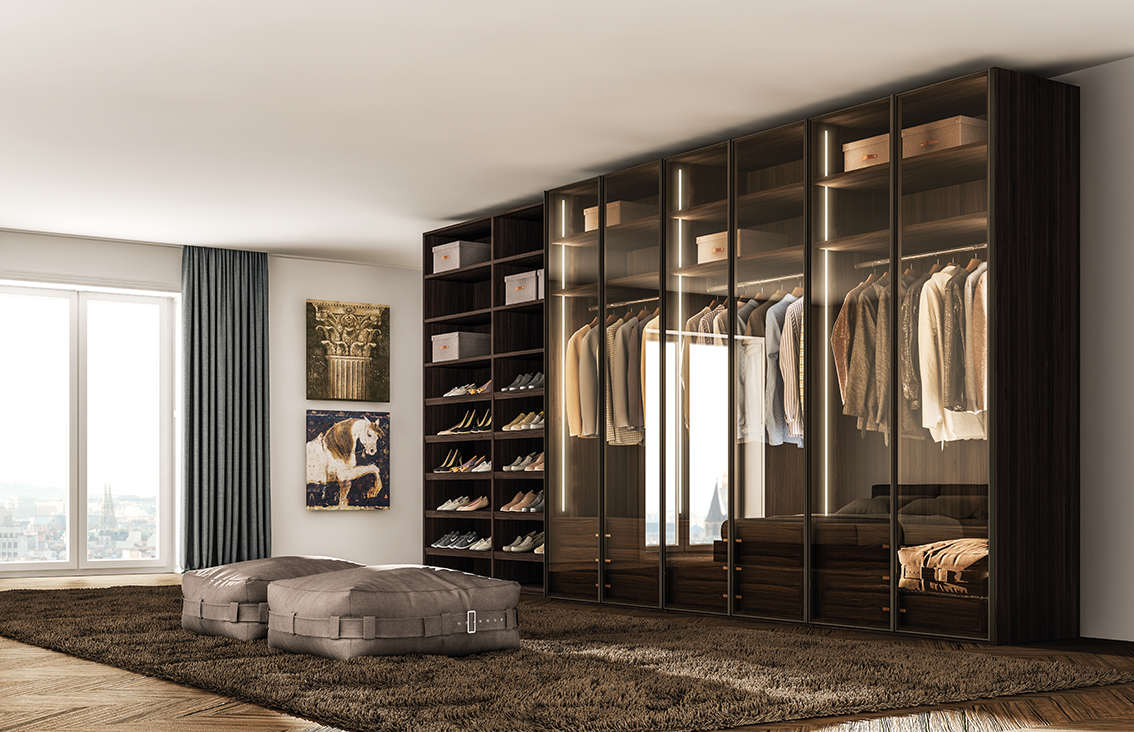 Anna Gratia: Hidden in Plain Sight
Closets, utilitarian in nature, are typically an overlooked component of interior design schemes, but the ones dreamed up at Anna Gratia Studia exude a particular gravitas. The Brooklyn, New York-based firm, which also tackles kitchens, doors, bathroom vanities, tiles, and plumbing fixtures – and conveniently handles all design services, remodels, deliveries, and installations – has a knack for closets in particular, whether it's of the wardrobe, storage-saving built-in, or commodious walk-in variety.
"Closets are important in our lives, especially when you live in cities like New York," says Anna Benedyk, president at Anna Gratia Studia. "The smart-built closet will keep you organized in your everyday life, but ours are also beautiful and stylish. They are part of the design and in many cases even become the centerpiece of the room. Every closet project is different and this is what makes it interesting and inspiring at the same time."
Benedyk founded the studio in 2014 after working in the kitchen and bathroom industry for some seven years prior. "I got my Masters in International Trade and Business Marketing, so opening my own business was just a matter of time," she explains, noting how crafting good-looking interiors, at first merely a hobby for her, was always a passion.
Committed to standing out with a distinctive European approach to design, and "customer service that is ready to go above and beyond to serve the client," Anna Gratia Studia creates modern kitchens, bathrooms, and products, embracing materials such as tactile, concrete-like Microtopping, ideal for plasterboard or masonry walls, stairs, and cabinets.
In the closet realm, Benedyk elevated a niche by partnering with Fimes, the Italian furniture company that first made a name for itself by constructing cabinets in a post-World War II workshop setting. Benedyk and her team design the closets; Fimes fabricates and brings them to life.
Melding materials like leather, bronze, and glass with, say, Italian walnut and sleek hardware, these closets are elegant and versatile. Layouts can be customized, with guests choosing from sliding or hinged doors and features including LED lighting, inclined shoe shelves, and velvet-covered pull-out drawers with reserved compartments for jewelry, belts, and ties.
Benedyk is especially fond of the recently launched airy Montecarlo walk-in closet, but she is also revved to unveil a top-secret new product line at ICFF that sports accessories that are both striking "and functional, that will decorate any closet space." The new finish, she adds, "I am sure will become a trend for years to come."