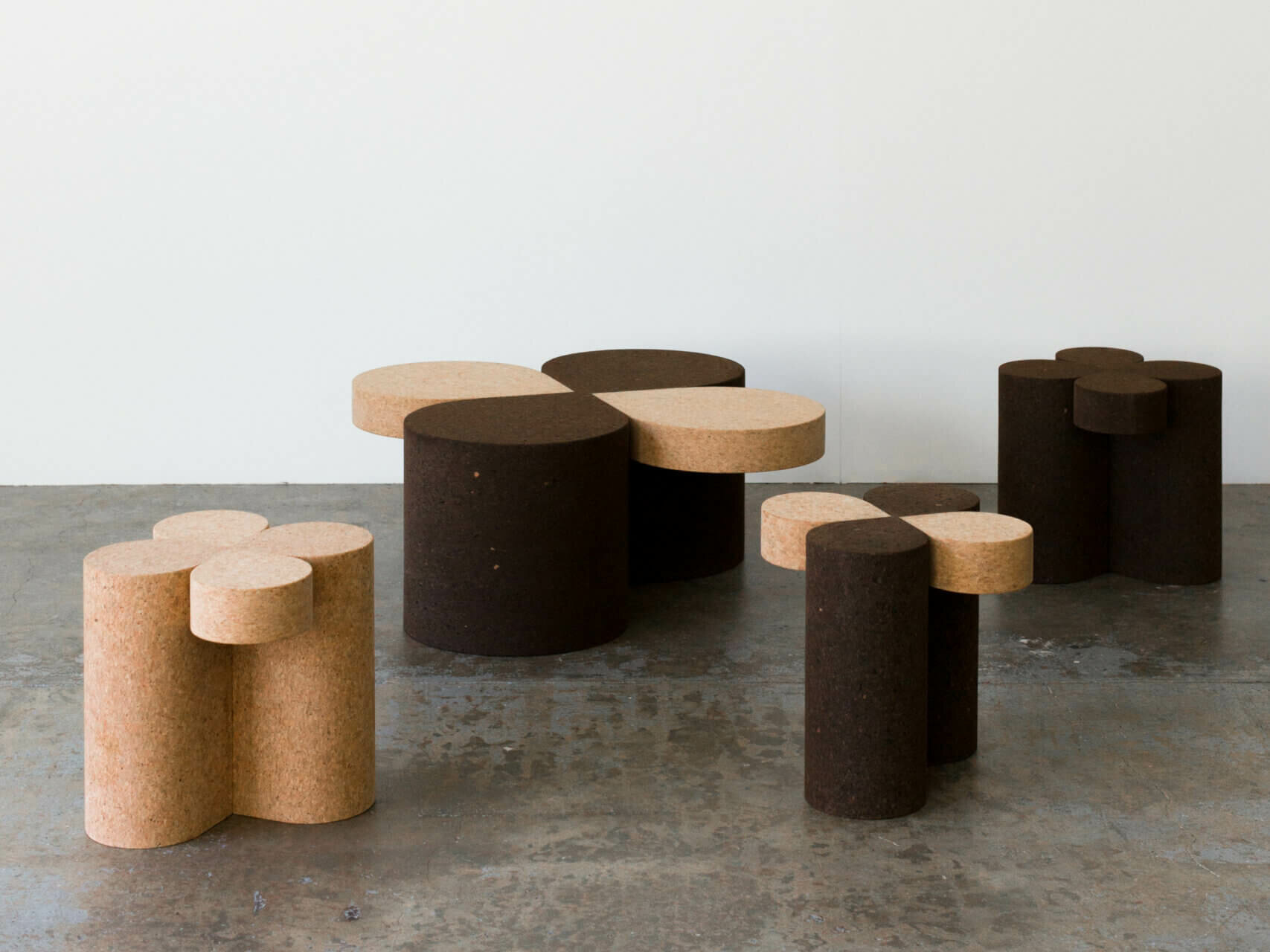 News
The Clover Collection from Grain
"We make purposeful objects that resonate and endure. We consider each of our products a small opportunity to contribute to the design of a more sustainable future"

Grain
Grain is launching their latest collection, Clover, through the New York City-based design cooperative Colony. The collection, a series of side and coffee tables, is inspired by the four-leaf shape of its namesake and is made of solid cork, a rapidly renewable, carbon positive, and completely biodegradable material.
As for the tables' unexpected shape, Colony shares that the clover has been favored by Grain in past projects for its "organic yet architectural form" that, when repeated, can "grow and change, creating opportunities for custom configurations of each piece in the collection."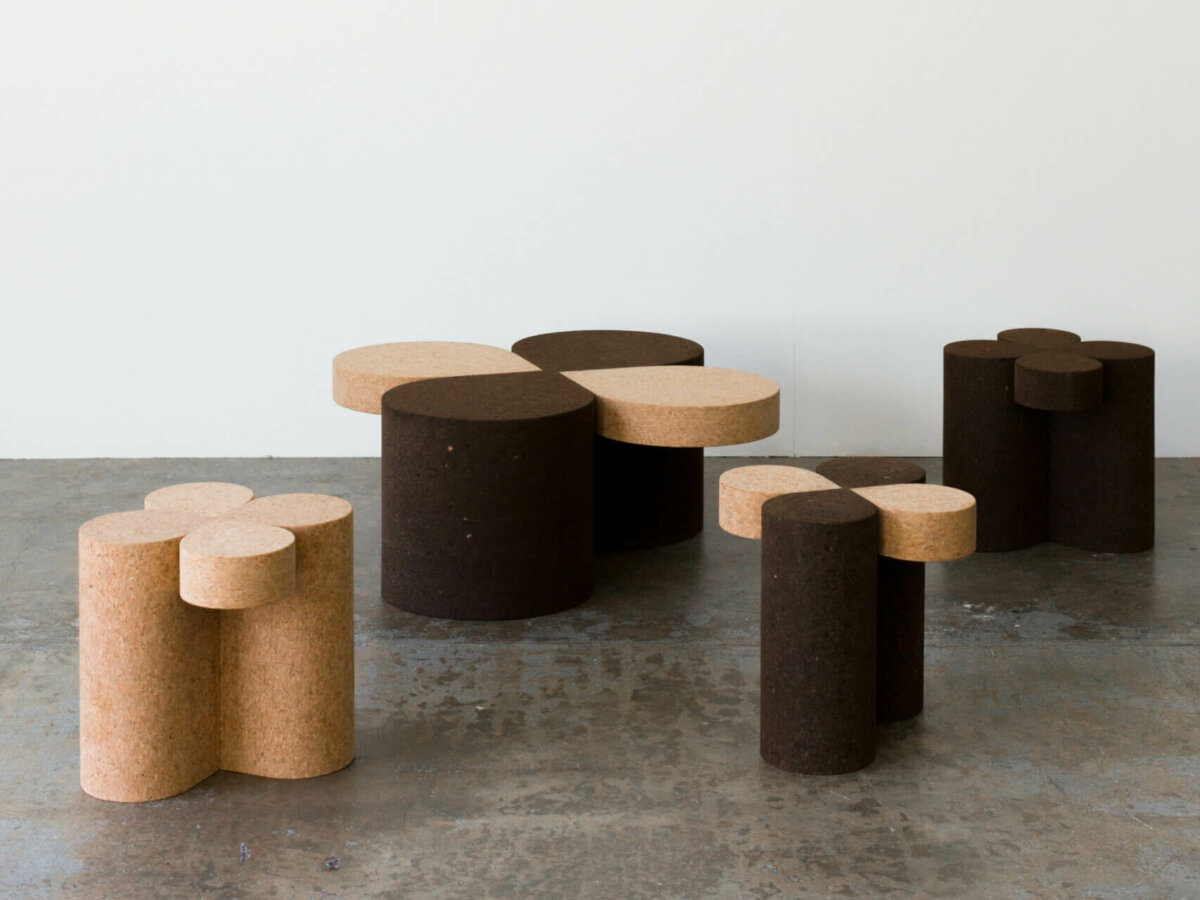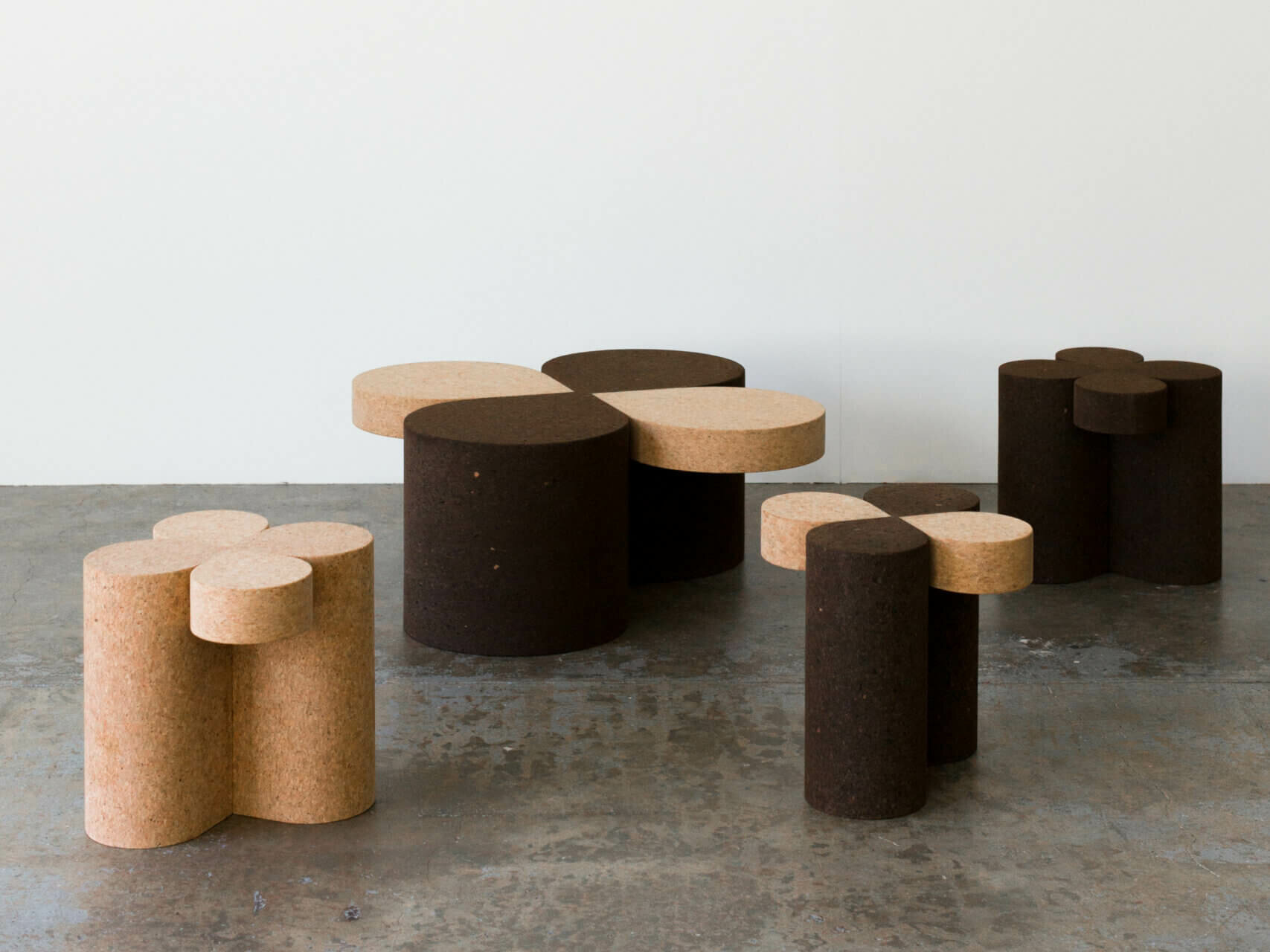 Founded by husband-and-wife team Chelsea and James Minola, Grain is a design studio and manufacturing shop on Bainbridge Island in Washington state that produces furniture, lighting, textiles, and objects in small batch runs. Dedicated to social and environmental responsibility, the studio has committed to mitigating and eliminating their entire carbon footprint as a Climate Neutral-certified brand and, just this year, became a certified B Corp, joining a community driving a global movement of business as a force of good.
To underscore their environmental commitment, the Clover collection is made using solid Portuguese cork, a material Grain explains is "hand harvested from cork oak trees that can live for up to 200 years and require no chemical inputs. This makes it a rapidly renewable material and a powerful carbon sink."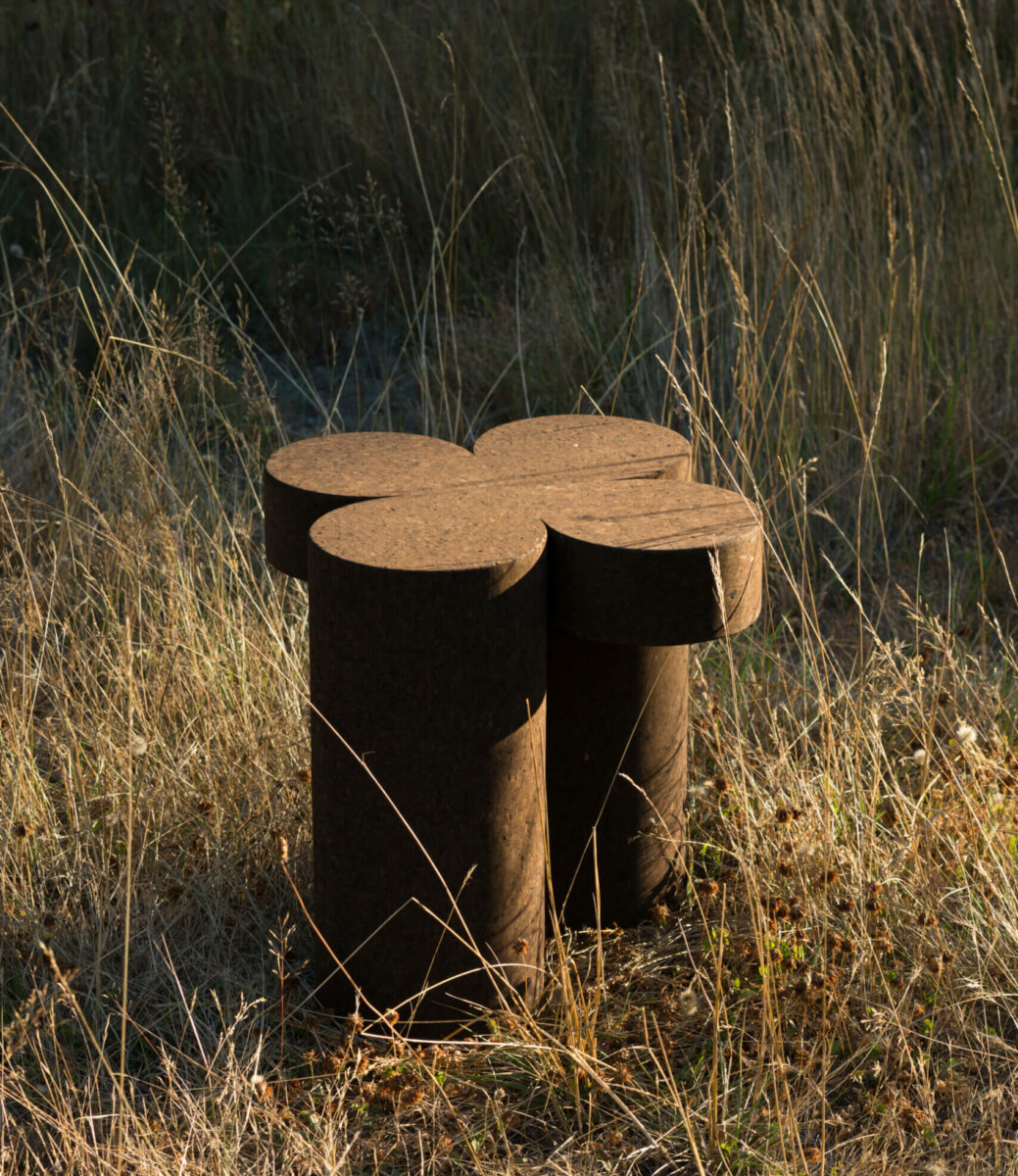 "Grain amazes me in their steadfast commitment to sustainability and ethical business practice. The Clover collection is a soaring achievement that elegantly balances beauty and the belief that the choices we make as designers can have a positive impact on the world around us"
—Jean Lin, Founder of Colony
"We design with deep reverence for materials," Grain shares, "every piece begins with the careful consideration of the inherent properties of a material: the particular grain of a type of wood or the soft resiliency of cork. It is a privilege and responsibility as designers to respect and highlight these qualities."
Each table is available in natural, the color we most commonly associate with cork, dark brown, or a combination of the two. The dark brown color is the result of a toasting process that deepens the color of natural cork to a chocolate brown. This toasting camouflages visual imperfections, enabling Grain to use Grade B cork that could be discolored and therefore deemed unusable, eliminating a potential waste product.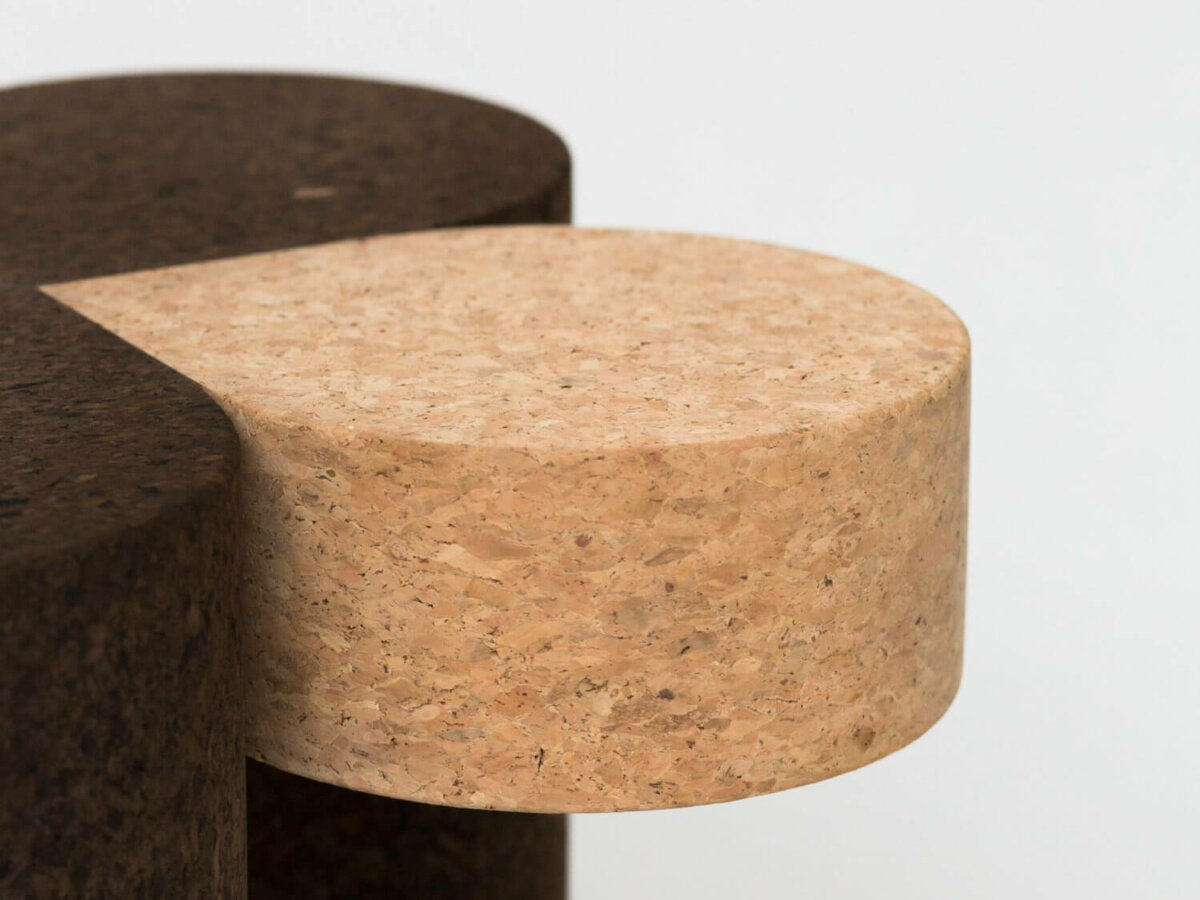 The collection debuts on September 22nd and will be on view at Colony through the end of the month.