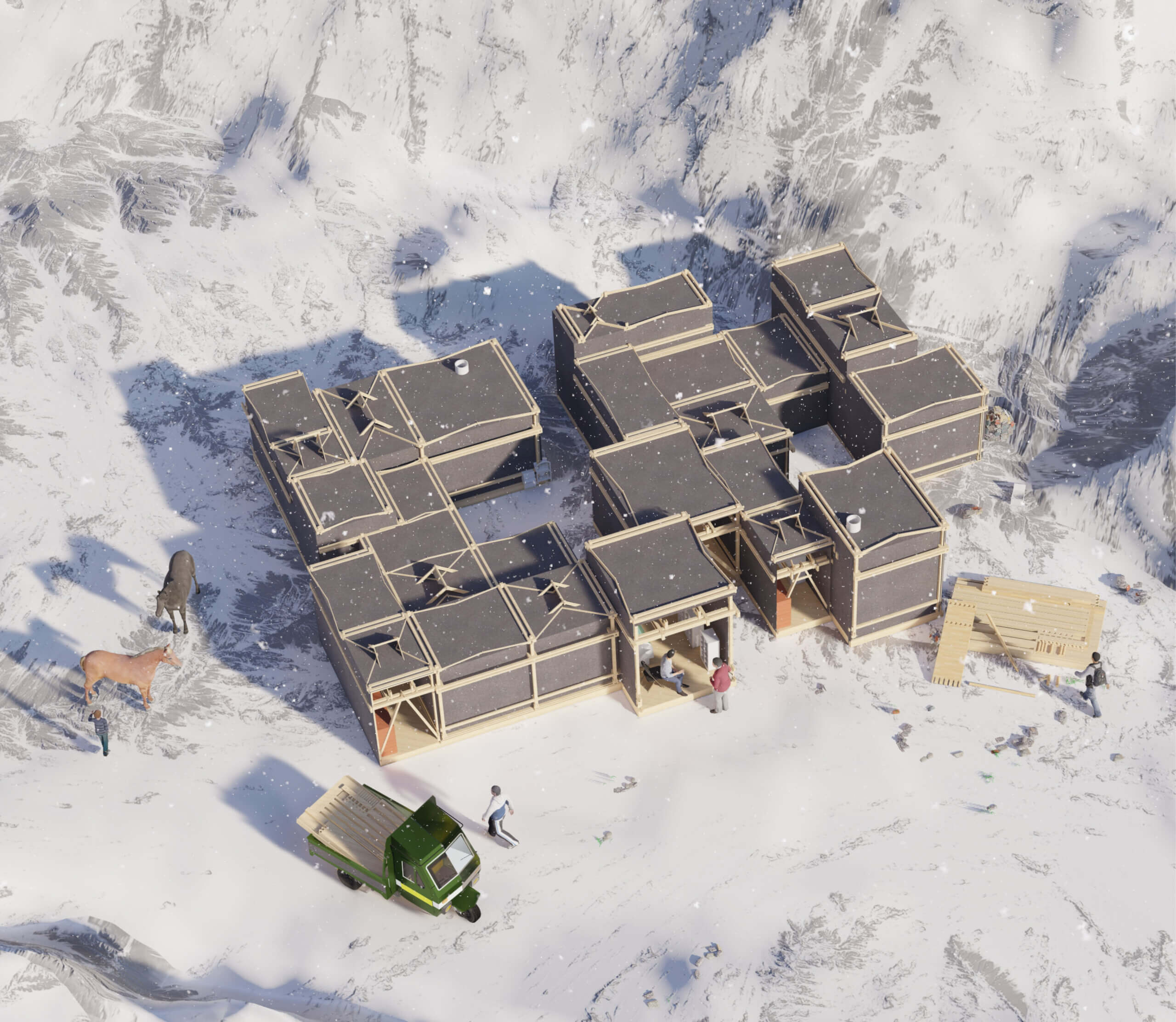 Interiors Awards
Interiors Award for Best Student Project: Encamp by Tingxin Zheng
Encamp: Temporary Shelter for Pilgrims and Tourists was the winner in the Student category of the Interiors Awards at ICFF 2022. Created by Savannah College of Art and Design alum Tingxin Zheng, the project imagines a shelter designed to address the needs of travelers visiting Tibet.
Tibet is a holy site for Buddhist believers and also a travel destination for tourists. It is a place where pilgrimage and tourism collide and entwine, weaving through the local community. "Here," shares Zheng, "nature and humanity, history and modernity, intertwine with each other, forming specific conditions and the core for the design."
Encamp seeks to provide an adaptable shelter that also serves as a platform to connect visitors with locals. "The purpose of this project," Zheng explains, "is to provide opportunities for both parties to exchange information, thereby enhancing understanding and communication."
The flexible wooden shelter Zheng ultimately designed can be adapted to different functional demands; the structural system is built to ensure transportability and easy assembly. The design also provides flexibility, as the units are available in various sizes and can be grouped together to create a small, on-demand community.
Inspiration came to the designer from unexpected places: the traditional Tibetan black tent and shape of Mount Kailash informed the overall structure while the humble umbrella provided a revelation for the roof. With moveable parts, the top can expand and contract to remove accumulating snow.
Stay tuned as we continue to feature the projects and talents that took home awards at ICFF 2022 in the 42nd Annual Interiors Awards.
And don't miss the opportunity to have your work recognized, too—submissions are open for ICFF's 43rd Annual Interiors Awards. You can submit your projects at this link through January 13, 2023.