WANTEDDESIGN MANHATTAN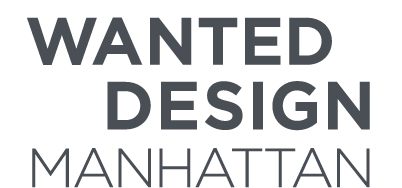 Wanted Interiors
For this November show, we took a new approach for Wanted Interiors. Under the WantedDesign Interiors umbrella is a "loft style" Lounge, designed by Rodolfo Agrella, creating a space to welcome our visitors and to invite them to relax, recharge, connect, meet and spend time in a comfortable and inspiring environment. The Lounge is designed and furnished in partnership with Lutron, wakaNINE, Ligne Roset, nanimarquina and Procédés Chénel + Color X.
Between Art and Design
Across from The Lounge, a spotlight area will feature three different exhibits presenting high end products between art and design, taking an approach closer to a gallery installation and specially presented for the A&D community. Including Rhyme Studio and Salon Design.