WANTEDDESIGN MANHATTAN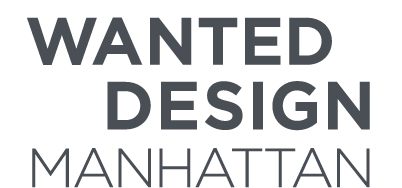 Wanted Interiors
Within the Wanted Interiors area, sponsored by Ultrafabrics, participants including Turf Design, Mohawk Group, Visual Magnetics, Ressource + Rezina, 3M, PRECIOUS WOODS, will create interactive and immersive installations to demonstrate how best to use materials and products.
Also as part of Wanted Interiors is ECO Solidarity, a multidisciplinary hybrid project, initiative and movement initiated by the Polish Cultural Institute New York in collaboration with WantedDesign, which seeks unity and solidarity through design + architecture focused on Ecology, climate emergency and circular economy. ECO Solidarity will feature the work of 9 design studios from 9 European Countries.
The Lounge at Wanted Interiors returns with an indoor-outdoor concept designed by Rodolfo Agrella.
Sponsors including Ligne Roset, Bend Goods, wakaNINE, Havwoods and 3M will bring the 800-square foot lounge to life. As Wanted Interiors' presenting sponsor, Ultrafabrics will bring their UF Color Lab to WantedDesign Manhattan for the first time.