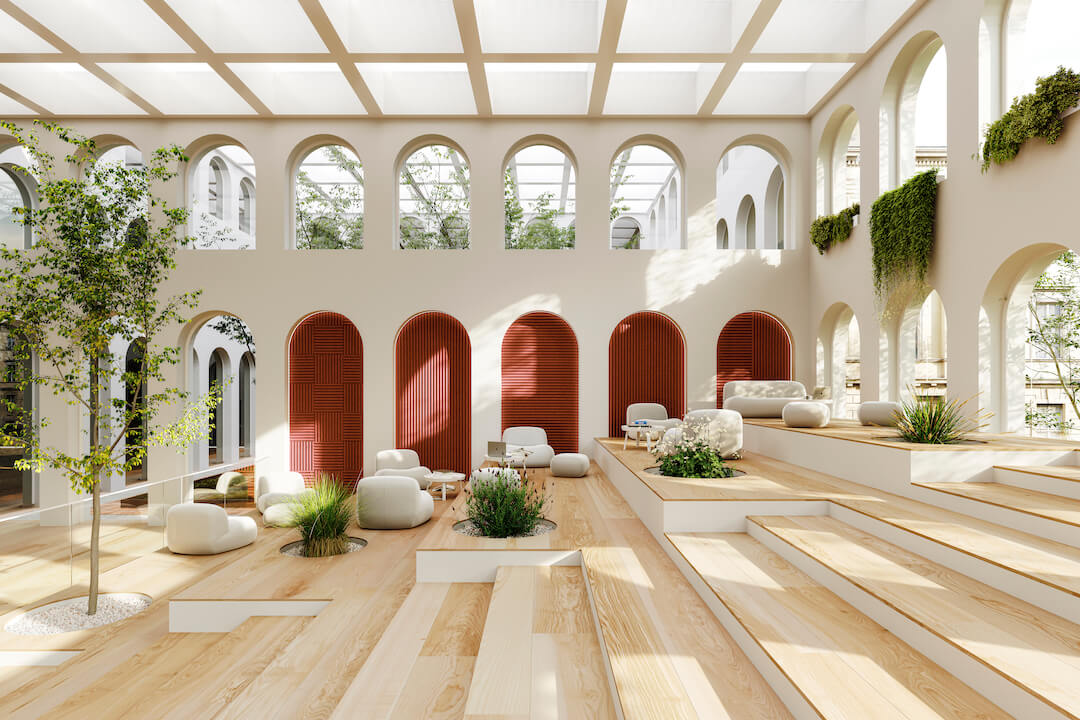 Brand Spotlight
Turf is Making Sound Abatement a Design Element
When Todd Rieke founded Turf Design in 2016, he had two aims: to push the limits of felt—which at the time, was a relatively new acoustic material—and to develop the solutions architects and designers needed to control noise and reverberation. His thinking was that sound should be considered at the beginning of the design process, not at the end.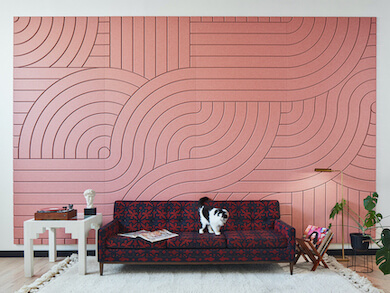 At the time, he was the CEO of Rieke Office Interiors, a Chicago-based furniture manufacturer. Drawing on his two decades' experience serving the A&D market, he hatched a plan to produce aesthetically attractive acoustic systems that could be used out-of-the-box or customized based on the space's requirements and specifier's imagination.
Comprising a range of baffles, clouds, tiles, and scapes, Turf's products come in eight proprietary textures and 32 colors. Each item is made from up to 60% pre-consumer recycled PET felt; most are free of Red List chemicals and can contribute to LEED, WELL, and Living Building Challenge certifications.
Given Turf's expertise in acoustic design, we asked Faraz Shah, the company's senior manager of brand and marketing communications, to walk us through some of the field's basics and misconceptions. Following are excerpts from our talk, which has been edited for clarity.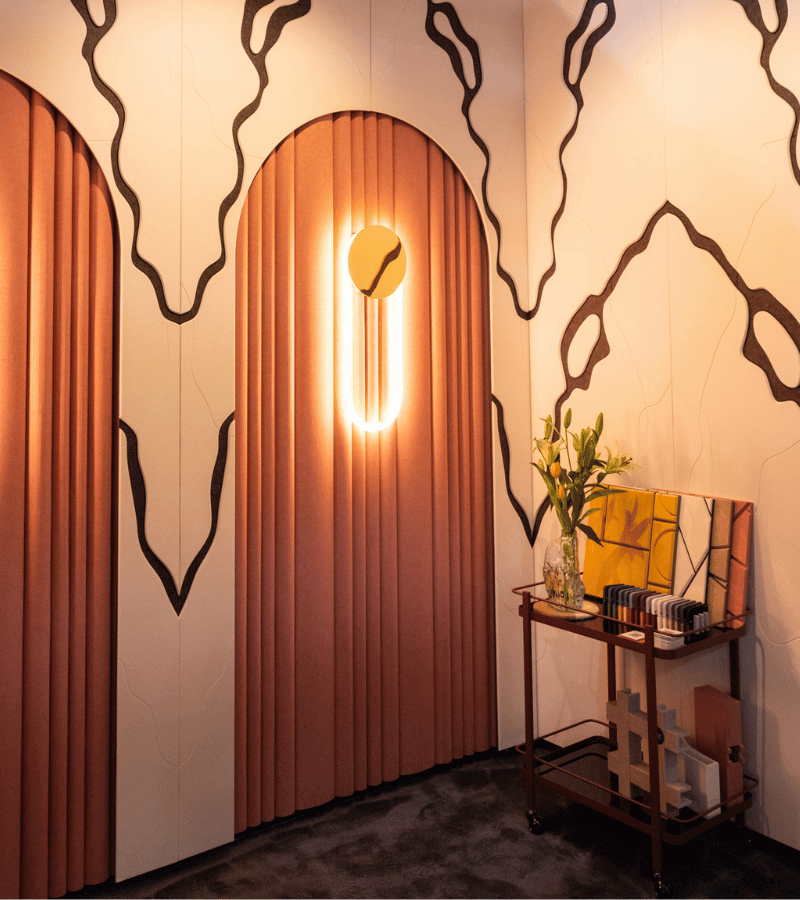 Why is acoustic design so important?
Acoustics can be the unseen hero or villain in any space. When done well, they can make someone feel comfortable; when done poorly, they can create feelings of overstimulation. This is equally important on an individual scale as well as an entire building.
How has acoustic design changed in the last decade?
Aesthetics have become more prevalent. Acoustic design is no longer an invisible infrastructure; it's important how acoustic solutions affect the space's performance as well as how they work with color and add to the space's design. All of the senses must be working together. We're at the forefront of that.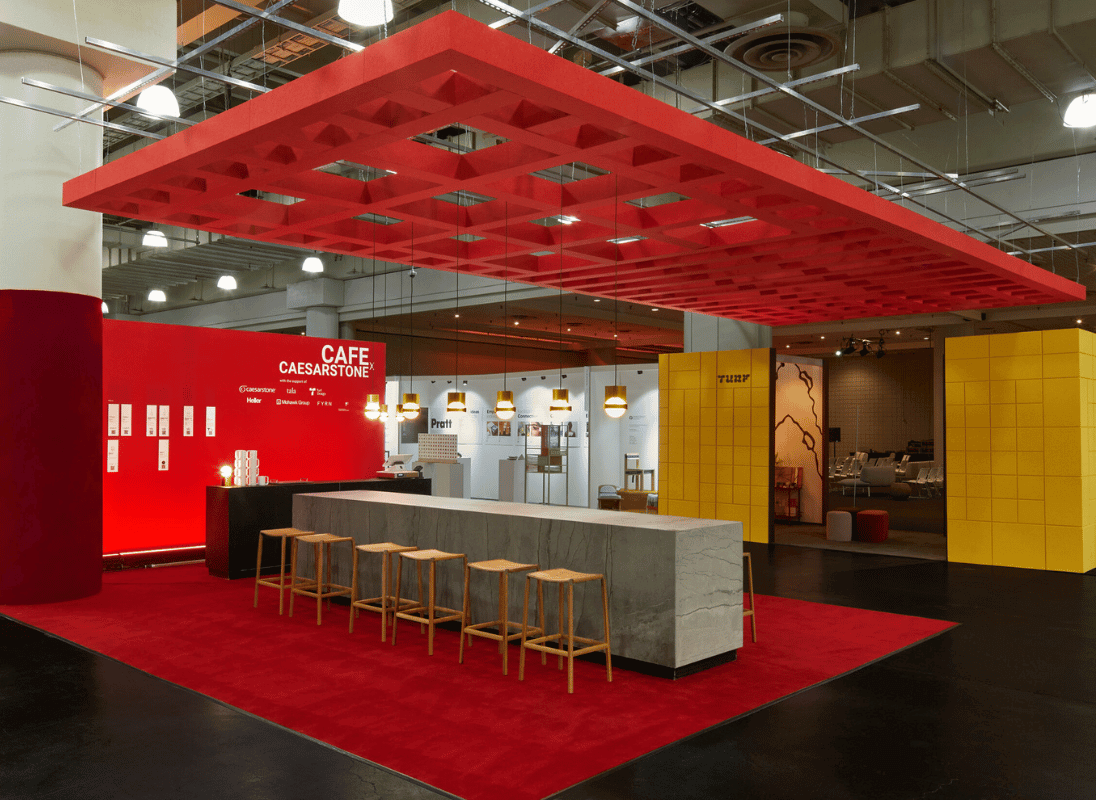 What are some common misconceptions about acoustic design?
One is that acoustic design can be addressed after you've designed the space. Another is the assumption that the more acoustic treatment you have in a space, the happier the inhabitants will be. Through practice and research, we've come to understand that there's far more nuance to it depending on the end users and the type of work they are doing.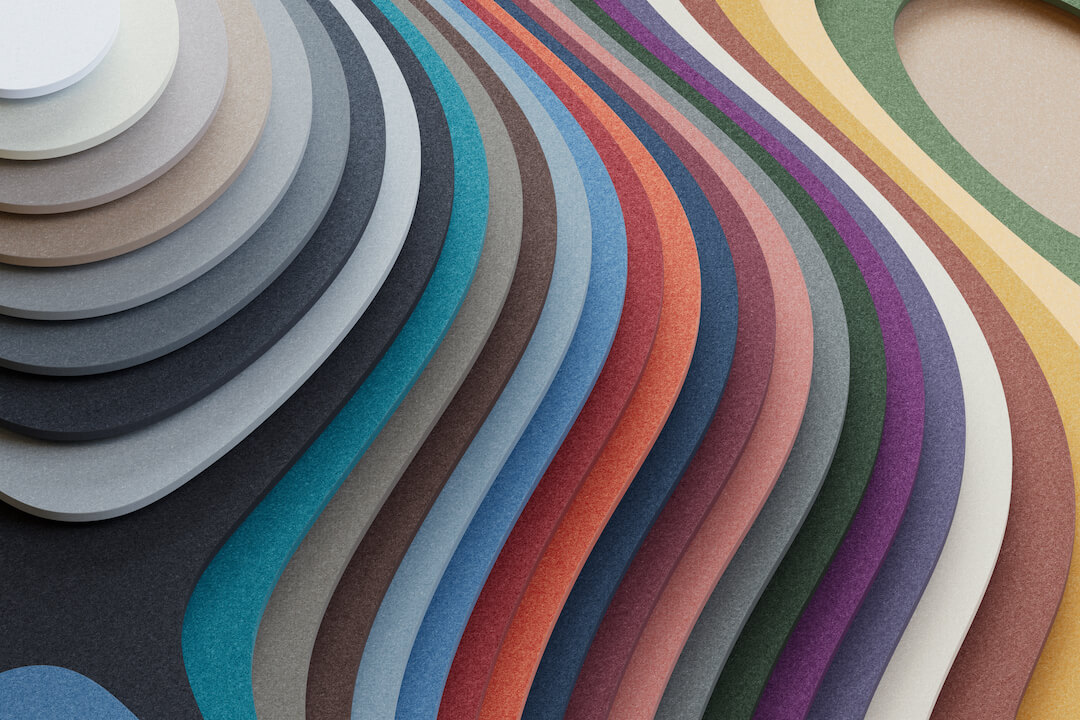 What are key things to consider when developing acoustic solutions for commercial spaces?
Even though commercial spaces tend to be communal, it is important to think about individuals, too. Understand and acknowledge that people exist on a spectrum of needs. Some desire areas that are acoustically or visually attenuated, while others may want acoustic or visual stimulation. Color and texture can address all of these. The same solution can be flexible, too, helping isolate and define space for individuals while also supporting collaboration and team building.
Which two or three things do you wish everyone knew about acoustic design?
First is the acoustic ABCs: Acoustic systems can be used to absorb, block, or cover. Turf's solutions are specifically used for sound absorption and controlling reverberation. Another thing is that designing for acoustics doesn't happen in isolation. It's not just about adding baffles or wall panels, but also about considering the rest of your design elements, including drapery and flooring choices. Color, form, and acoustic performance all need to work together.