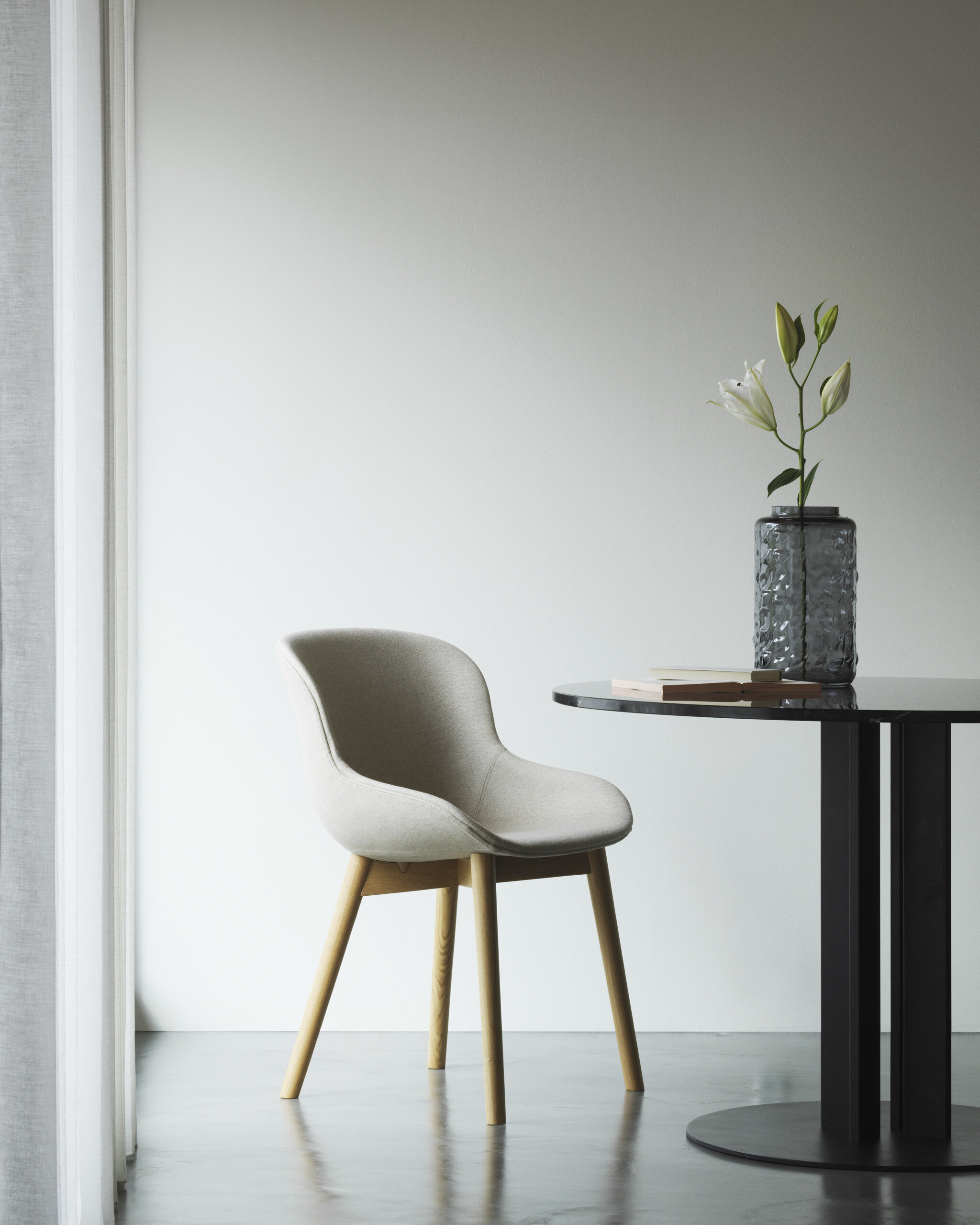 Brand Spotlights
Normann Copenhagen: It's Nice to be Home
Normann Copenhagen was founded in 1999 by Jan Andersen and Poul Madsen, who still own and run the company. While the company began by selling small accessories, it has since introduced furniture. Read all about the company's journey below.
Was it written in the stars that two local entrepreneurs would go on to create an international design company? Not exactly, say the Denmark-based Normann Copenhagen founders Jan Andersen and Poul Madsen. "But an indomitable urge to create, a strong sense of camaraderie, and a shared love of design laid the foundations for what would become the Normann Copenhagen we know today," Andersen says.
"The journey began with the successful self-assembly Norm 69 lampshade, and things took off from there," Madsen adds.
Normann Copenhagen was founded in 1999 by Andersen and Madsen, who still own and run the company. The company started with smaller accessories, and furniture was introduced for the first time in 2009. In 2012, Normann Copenhagen established an in-house design studio with designers and engineers working closely together. "This allows us to nurture every aspect of a design and shape the design processes all the way from initial idea to the final product," Andersen says. "In addition to our in-house team, we collaborate with external designers from all over the world."
When developing a new design, the company's team of in-house designers and engineers "challenge existing ways of production and utility of materials in order to create products that are manufactured in the most responsible way," Madsen says.
A large part of the design process consists of reflecting on materials, their quality, durability, origin, environmental impact, and life cycle. The sourcing team then works to select the best materials from the best-in-class suppliers, "and continuously strives to optimize our use of materials in order to minimize our environmental impact on our surroundings," Madsen says.
Sustainability is important for the company, and the founders say they believe in products that can last a lifetime. "Long-lasting designs and durable products can contribute to improving the quality of human life, while representing a more sustainable way of consumption," Andersen says. "We acknowledge our position as a leading design company and thus our role in helping create a more sustainable industry."
"We are committed to reducing the environmental footprint of our production, utilizing environmentally conscious materials, and ensuring a healthy, equal, and secure work environment for all employees. These commitments are a crucial part of our corporate values," Madsen adds.
When asked about the company's ethos, the founders say Normann Copenhagen is shaped by curiosity, enthusiasm, and the whole-hearted creativity that forms the core of everything the team does. "What drives us is to be able to pass on our joy and excitement of design and infuse it into high-quality products that delight you and make you feel your best," Madsen says.
"We have this saying, 'It's nice to be home,' which reflects itself in our approach to design. It is about creating a sense of well-being, no matter if you have our products in your home or encounter them in a public environment," Andersen adds.
That spirit is what Madsen says differentiates Normann Copenhagen: "I believe that the combination of high quality and simplicity that characterizes Danish design, together with a twist of something wilder and more international, is something that makes people fall for our products. In addition to what our permanent designers create in our own design studio, we work with designers from all over the world. The common denominator is that these are designs that Jan and I fall for," he says. "We select products with the heart, and the humorous and quirky sides to the design are what attract us. We entered the industry without any design background and preconceived notions of 'right' and 'wrong,' and this may have made us freer to choose according to our gut feeling."
As for plans to expand into other product categories, Andersen says that one should never say never. "We might even do something out of our area of expertise, as we did back in the 2000s when we for a brief period of time sold an energy drink. Sadly, it wasn't a big success," he says. "But at Normann Copenhagen we are always interested in challenging ourselves and if we have a good idea, we will definitely make it happen."