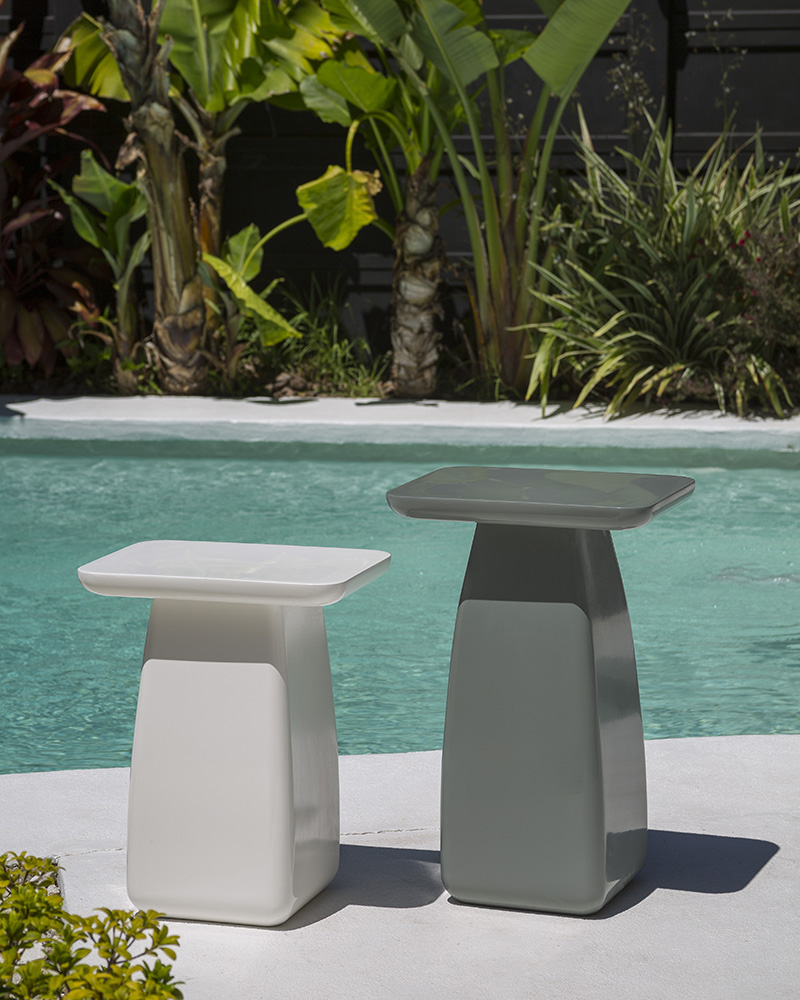 MATRIZdesign: Perfect Fit
From its inception in 2002, MATRIZdesign has quickly made a name for itself as one one of the most renowned furniture company's in Argentina. The brand, under the creative direction of Architect Viviana Melamed, produces exclusive collections of furniture, upholstery and lamps from the highest quality materials and manufacturing practices. The innovative designs can be found everywhere from private residential homes to major hospitality projects.
Based on the idea of merging urban life attributes with nature's qualities, MATRIZdesign uses woods in their raw forms, as well as intervened metals with handmade patinas, dyed leather, natural fiber fabrics, as well as coating and paint applied to a variety of surfaces. All furniture and products are produced in Argentina and exported across the globe.
"Our collections consist of pieces we love having and coexisting with, pieces that are part of how we like to live," says Melamed. "They respond to life's needs, with environmentally conscious designs which add value to everyone in the supply chain, from manufacturing to the end user."
Following a "less is more" theory, MATRIZdesign maintains strong focus on manufacturing responsibly for today's world and environment, while continuously evolving creatively. By utilizing less materials, ensuring no waste, and focusing on saving energy without sacrificing performance, the brand has ensured that their impact on the world is just as honest as the furniture they produce.
"A known secret of time is that it naturally flows into the future," says Melamed. "But an unknown one is that sometimes, time stops in the present and flows backwards into the past. We think it is possible to capture that precise moment by designing pieces that bring the craftsmanship of the past and combining it with the modern gaze, which results in the rails towards the future."
From the brand's new Scott Out Tables, inspired by the natural pebbles of Patagonian rivers that have been slowly rounded and eroded over centuries, to the Suca Box Tables, combining minimalistic sculptural aesthetic with individual expression of handmade craft, the furniture is minimalist in design, allowing the material and craft to shine through.
"These designs accompany and inspire us, they transform in response to who we are and what we believe in as users, they become part of our time and space."