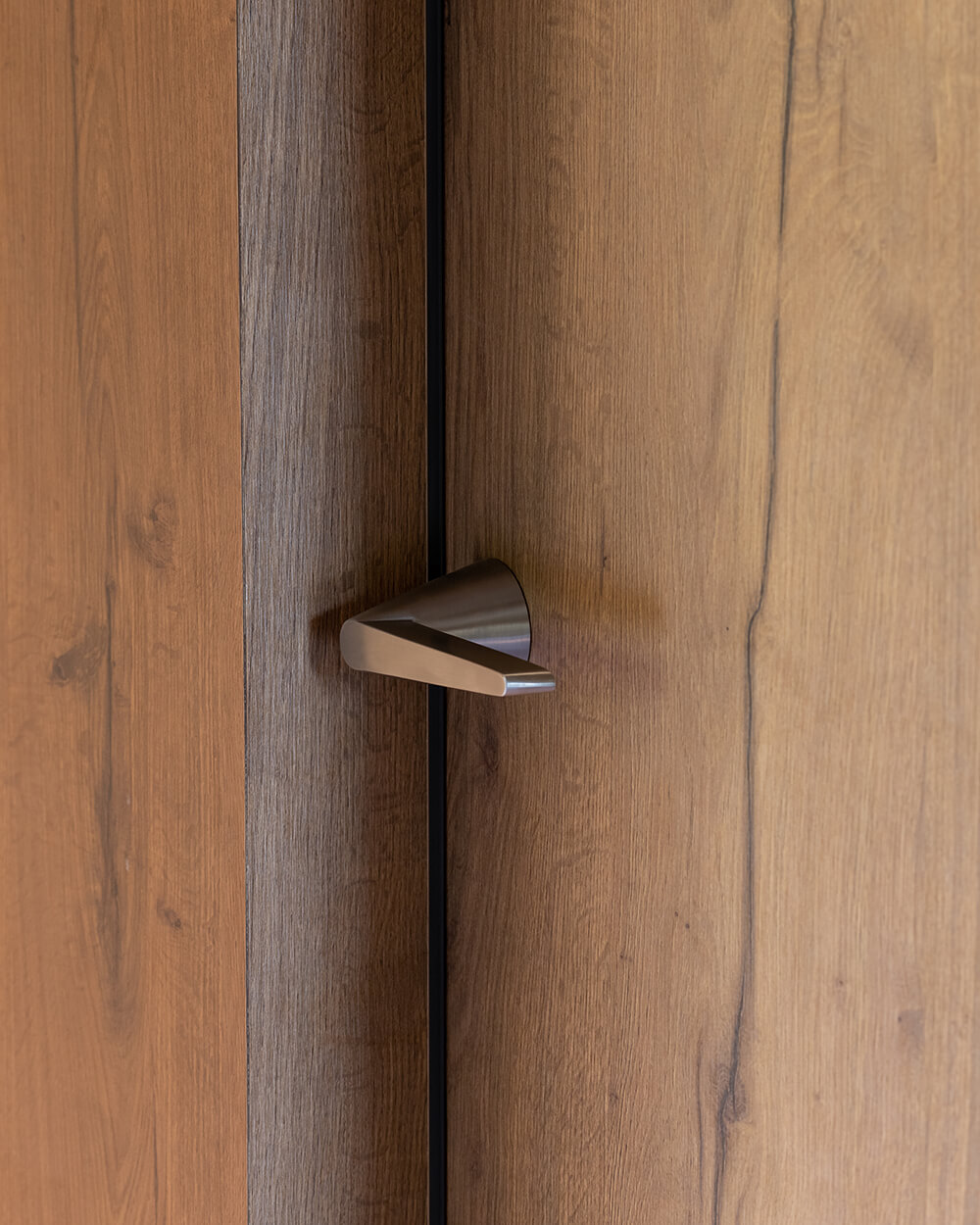 Formani: In The Details
Luxury fitting company Formani wasn't always producing state-of-the-art collections with the likes of David Rockwell. Founded in 1989 as an importing agency for the Dutch market, the company's rise to fame makes for a fascinating story.
It was 2002 when Formani was taken over by the Aarts family and 2003 when they decided to start their own production. Their son Pim Aarts took over the company in 2008 and in 2009, Formani collaborated with a designer for the first time. The collaboration with Piet Boon launched the brand into the spotlight and today Formani continues working with designers and exports the collections worldwide.
"An interior design is only successful when all the elements are in balance," says Pim Aarts, managing director and owner of Formani. "Details are not just details—they can make a design. The door handle is a detail that you will find in every room. It's the first impression when entering a space and you will touch it every day. A door handle is a mix of design, functionality, and technique—a challenge to create the best combination possible.
Fittingly, Formani lives by the phrase: "Obsessed with Details"—words that they see as more than a catchy slogan. While each collection is unique, there are common threads across all Formani products—sublime design, high-quality craftsmanship, and broad applicability thanks to a complete concept.
"'Obsessed with Details' epitomizes everything we do, from product to process, from strategy to service," says Aarts. "Because it is these details that make the difference between good and perfect. At Formani, good is the enemy of great."
When it comes to selecting designers to work with, Formani doesn't limit itself to one design movement or style. Partners are selected based on shared fundamental values—a passion for design, an eye for detail, and high standards of quality and craft.
"Our collaboration with Piet Boon is a prime example," says Aarts. "The journey started back in 2009 with the famous ONE collection, which has since evolved into a true design icon. And more than 10 years later, we are still making beautiful things together."
Today, Formani has collections with 11 different designers: Piet Boon, David Rockwell, Bertram Beerbaum, Osiris Hertman, Eric Kuster, Jan des Bouvrie, Tord Boontje, Lázaro Rosa-Violán, Edward van Vliet, Bob Manders, and Mathieu Bruls.
"We constantly challenge ourselves to push boundaries and create innovative products," says Aarts. "For example, the FOLD, a genuine eye-catcher, was the first floating door handle without a rosette. This is a key tenet of our way of working, where design comes first; the rest we optimize later. We set ourselves high standards, so that together with our designers we can produce the very best designs. And those designs are often simple, but innovative. Take, for example, the design of the INC series, or the use of materials in the TWO collection. This is followed by an extensive process of engineering, sampling, and testing, so that we can achieve the perfect balance between design, optimal functionality, and quality. This is where craftsmanship and technical ingenuity come into play. We are committed to the pursuit of pure perfection, and we will not stop until we are satisfied on all fronts."
Formani's latest collection ECLIPSE, a collaboration with David Rockwell that debuted at ICFF 2021, channels Formani's legacy of functionality and beauty. A series of stainless steel, PVD-coated door fittings features a cylindrical silhouette and sculptural curved and carved channel that makes it adaptable to numerous hospitality settings.
"We approached our design concept like we would for an interactive set piece on stage," says Rockwell. "With an inflection point that responds to the human touch, ECLIPSE is a pleasure to use as well as observe."