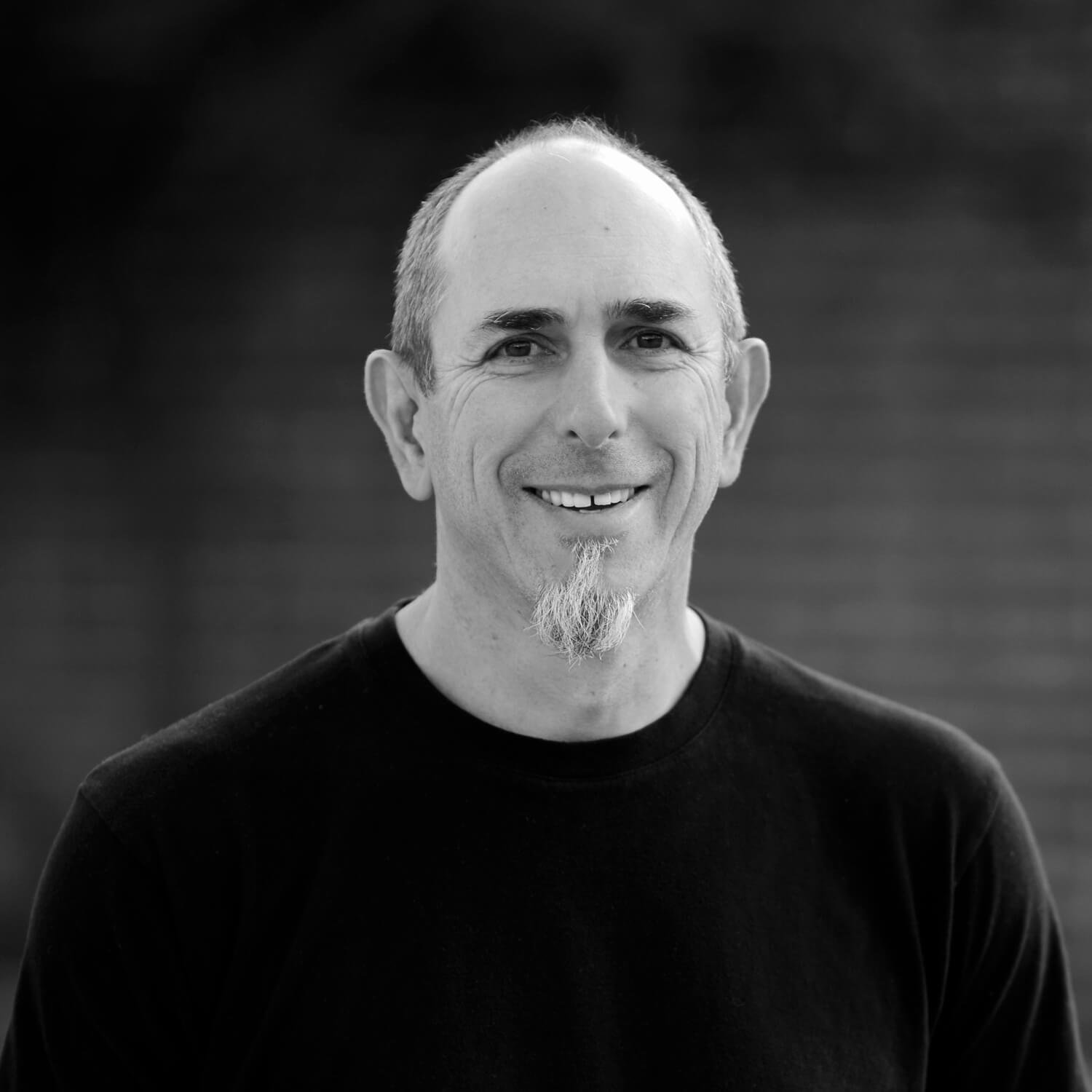 Designer Profile
Trevor Abramson, Abramson Architects
"Promote the art of architecture by evoking a deeply felt emotional and spiritual response"

Trevor Abramson
Trevor Abramson is the Los Angeles-based founder of the eponymous firm, Abramson Architects. Originally from South Africa, Abramson is now a longtime Angeleno whose 300-plus projects have garnered significant acclaim from the international architectural community. Find out more about the architect, his work, and the unexpected superpower he'd like to possess in our conversation below.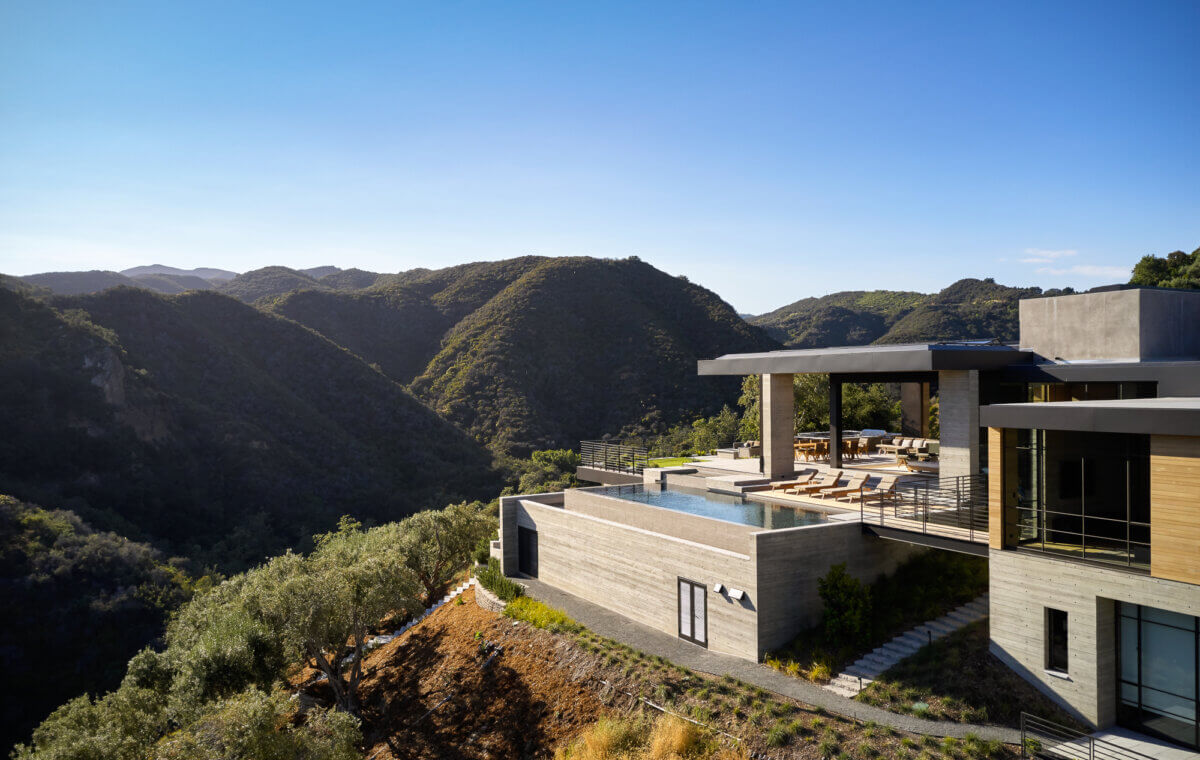 Could you share a bit about yourself and how you got into architecture?
I was a builder and an explorer from a young age. I grew up in Johannesburg, South Africa and emigrated to the US in 1979 at the age of 18. My late father was an architect and had a large practice. I grew up around construction and visited many construction sites as a child.
As a teenager, my friend Jeremy Pope, who also became an architect, and I would constantly be building things, from tree houses to cement models of freeway bridges.  We would take our bicycles and drive around town looking at buildings, while other kids went to the movies. I guess I was cut out to be an architect and did not hesitate to choose it as a career.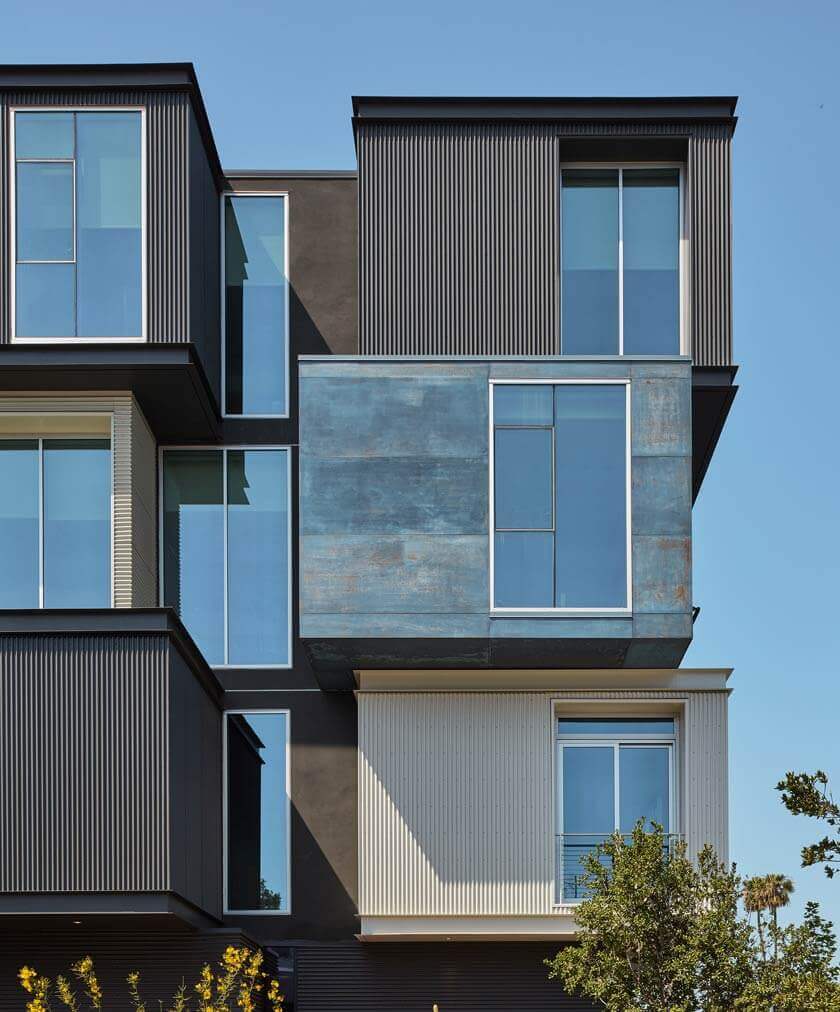 "We believe in leveraging old schools of thought with the boldness of new"
—Abramson Architects
Can you give us a glimpse at how you got to where you are today? 
I decided to take a long, but deliberate, approach to my career. I started my own firm at age 26 with one new house—this led to another house, then some remodels. As a young architect, convincing the client that you have enough experience to design a large project is a huge obstacle. A few years later one of my clients asked me to design his office, and another his church remodel.  Building a reputation based on completed work always has a long timeframe. 35 years later we have a multi discipline diverse practice designing many different project types.   
Were there any lessons you learned along the way that really stand out to you now?  
One lesson that stands out now when I look back at my early career was that I was shy about tooting my own horn. I started my firm before the digital age and in an era when architects marketing themselves was considered taboo. This made it so much more difficult to be seen and heard.  You simply had to let the work talk for itself and let word of mouth travel.  The tools today, from social media to websites to blogs, make it so much easier to tell the world that you exist and to showcase your work. Another lesson that I tell young architects and artists is to never sell yourself short. Find the balance between business and art and let your fee tell the client how valuable you are.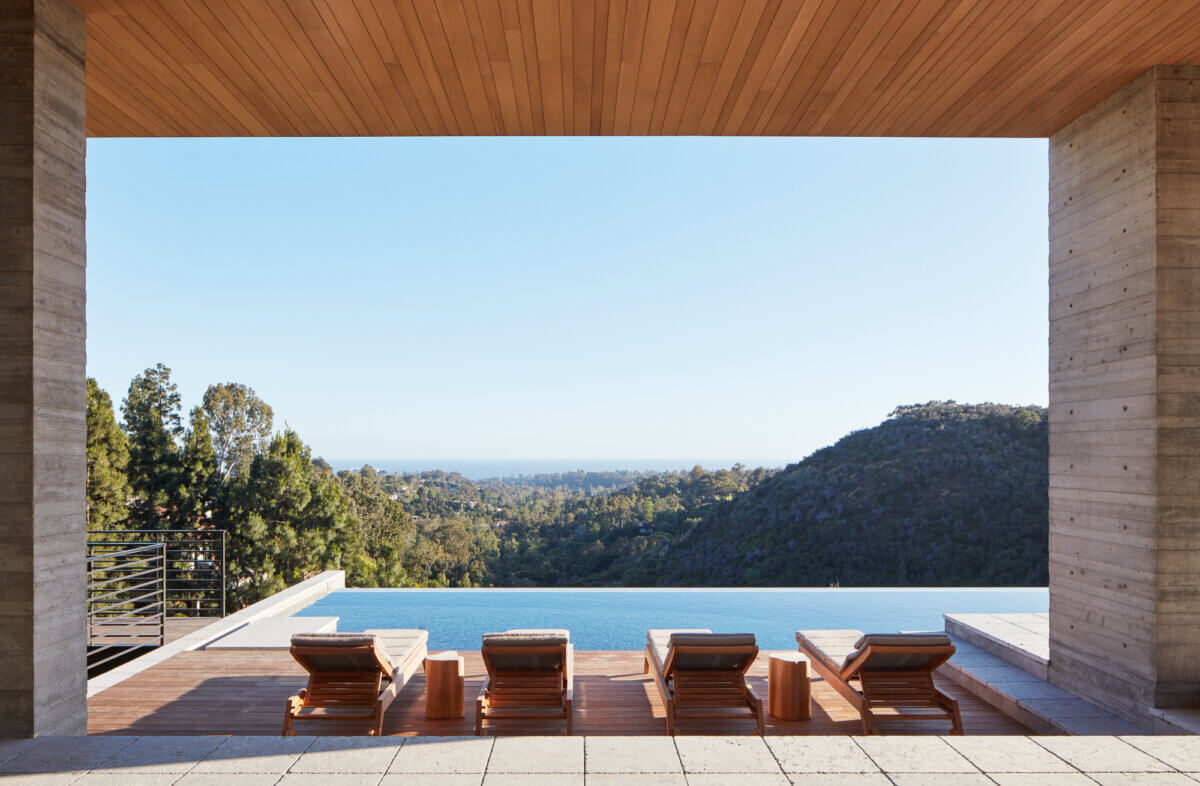 Do you have a life philosophy of sorts? What really drives you to do what you do? 
Reputation and integrity are the drivers of my life. Do unto others as you would have them do unto you and do what you say you will do. Honor your word.  Sounds cliched, but this ethos has permeated through my business. 
What have been the strongest influences in your life? Is there someone who had a major impact on you? 
My father, Dennis Abramson, was an entrepreneurial architect who built a large practice in South Africa.  When he emigrated to the US in 1979, he stopped practicing as an architect but never gave up his love for the profession, nor his creative spirit. He is deceased but remains a strong early influence in my career.
While a student at USC, in my third year, my design professor was Panos Koulermos.  Panos was a gentle soul who mentored me during my studies at USC continuing through my master's degree at Columbia. He showed me a passion and love for the craft of architecture.  He was a friend, mentor, architect, urbanist, educator, poet, and humanist.  Panos passed at a young age in 1999, but he still holds a special spot in my heart to this day.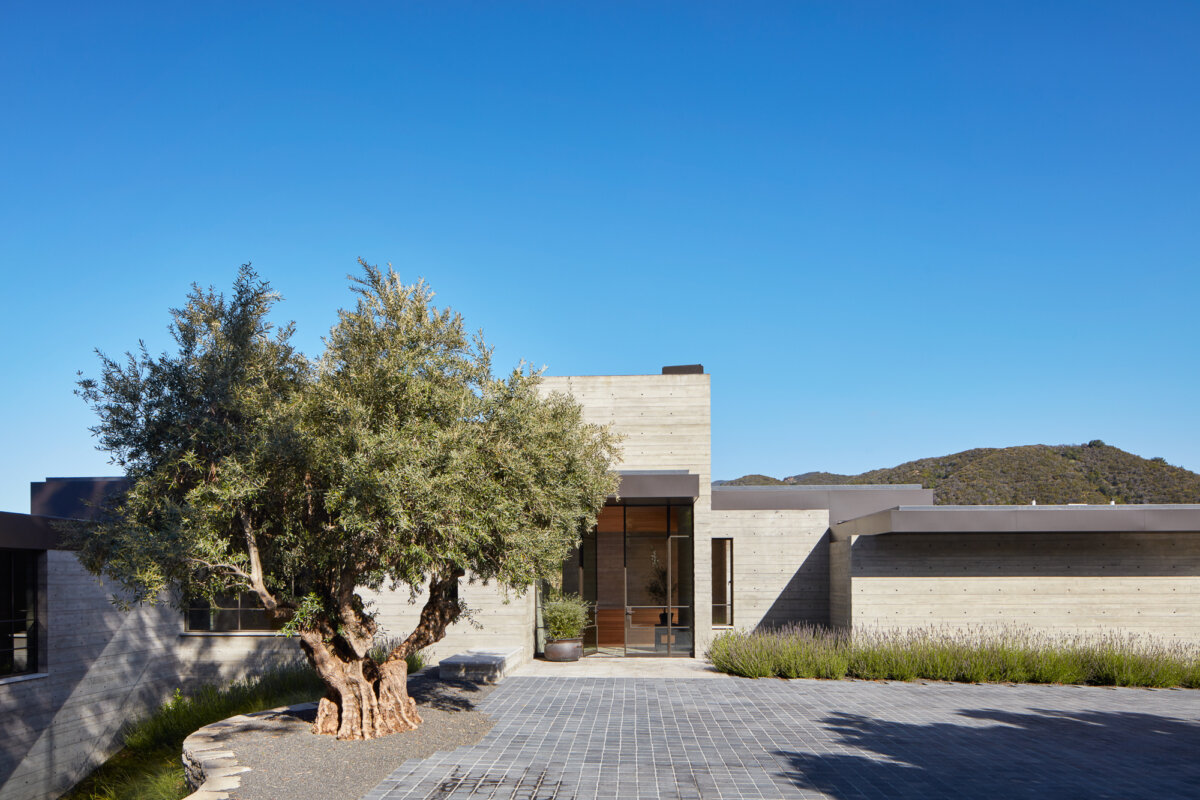 What is your design process like? Where do you start when approaching a new project? 
It is an iterative and intuitive process. I look at the programmatic brief, the site context, and then start drawing. Over time more and more layers of detail are added and form and shape start to evolve. Then aesthetic refinement takes place. I like to say that design is an evolutionary and iterative process.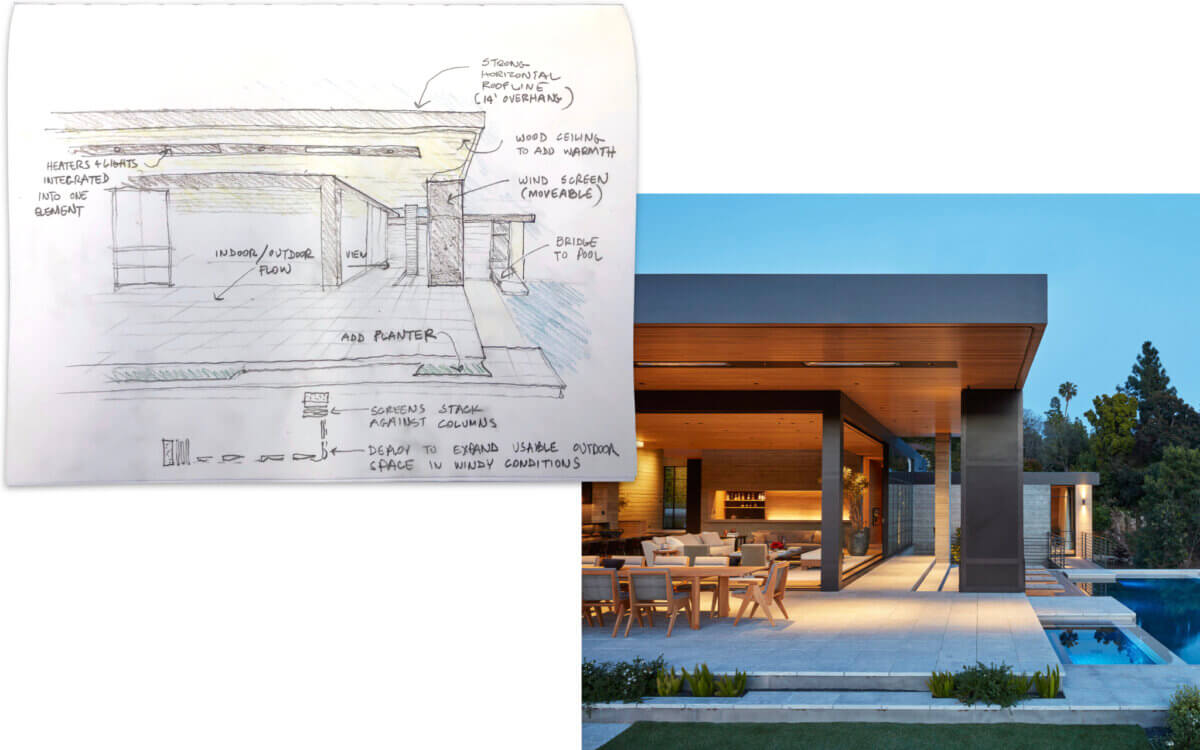 What are some recent trends that you have seen in the industry? Any that you particularly like or dislike? 
As a student I trekked to see Le Corbusier's Villa Savoye in Poissy, which is still one of my favorite modern buildings.  I started my career in the postmodernist movement, and really disliked it. Then came the de-constructivist era—again, I just kept designing purely modern projects.  Then extravagant sculptural building following Frank Gehry's innovation. I loved Gehry's museum work and made a pilgrimage to Bilbao to see his museum there, but I could never design like that. I choose not to participate in trendy design movements. I am a modernist and have always designed buildings that I believe are timeless.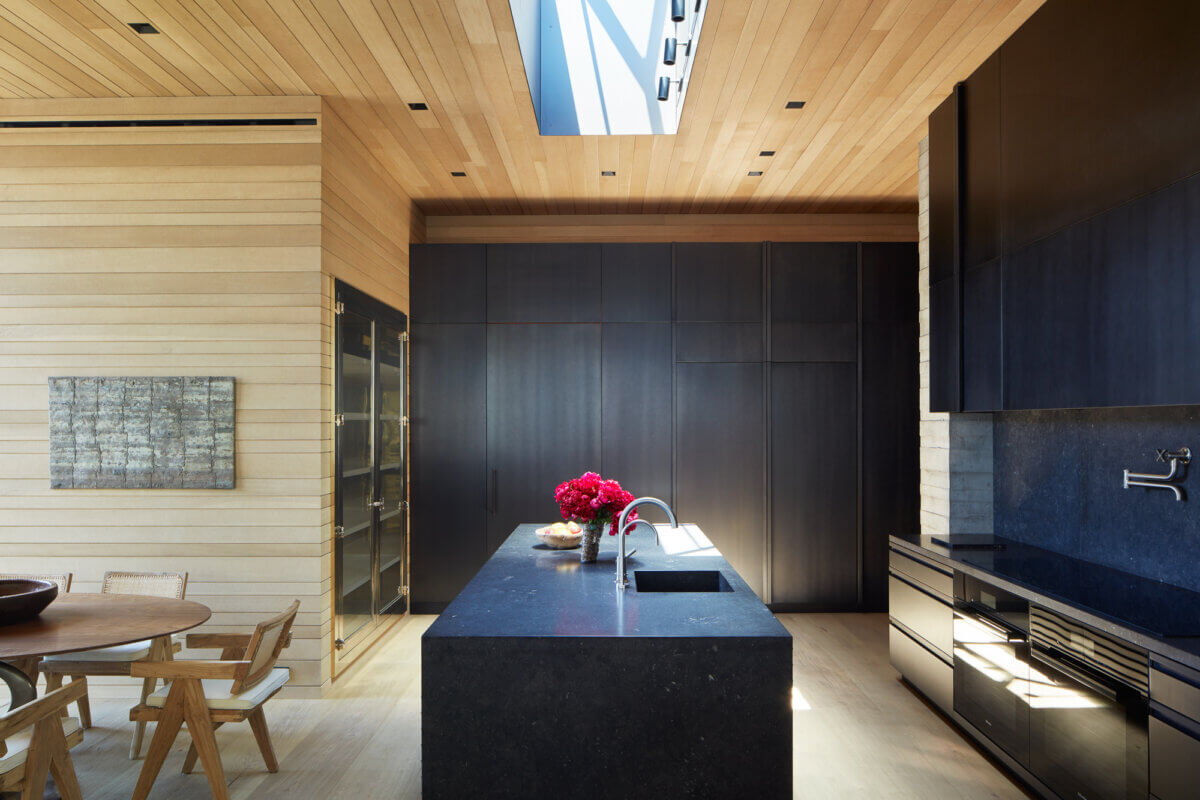 What are some of your favorite projects that you've worked on? 
Every project is an adventure of exploration and problem solving with an aesthetic resolution. Some of my houses all over the map resonate in my heart, while The Platform and The Brick & The Machine, both in Culver City, are also high up on my list. 
Is there a project that stands out as one of the most rewarding that you've done to date? 
Fortunately, there is not just one project. My house that I designed 28 years ago still makes me happy every day. It is fresh, timeless, and always a tranquil refuge to return home to.
Also The Platform, in how it transformed Culver City. It was a huge catalyst for urban renewal and the influx of media into that corner of Culver City.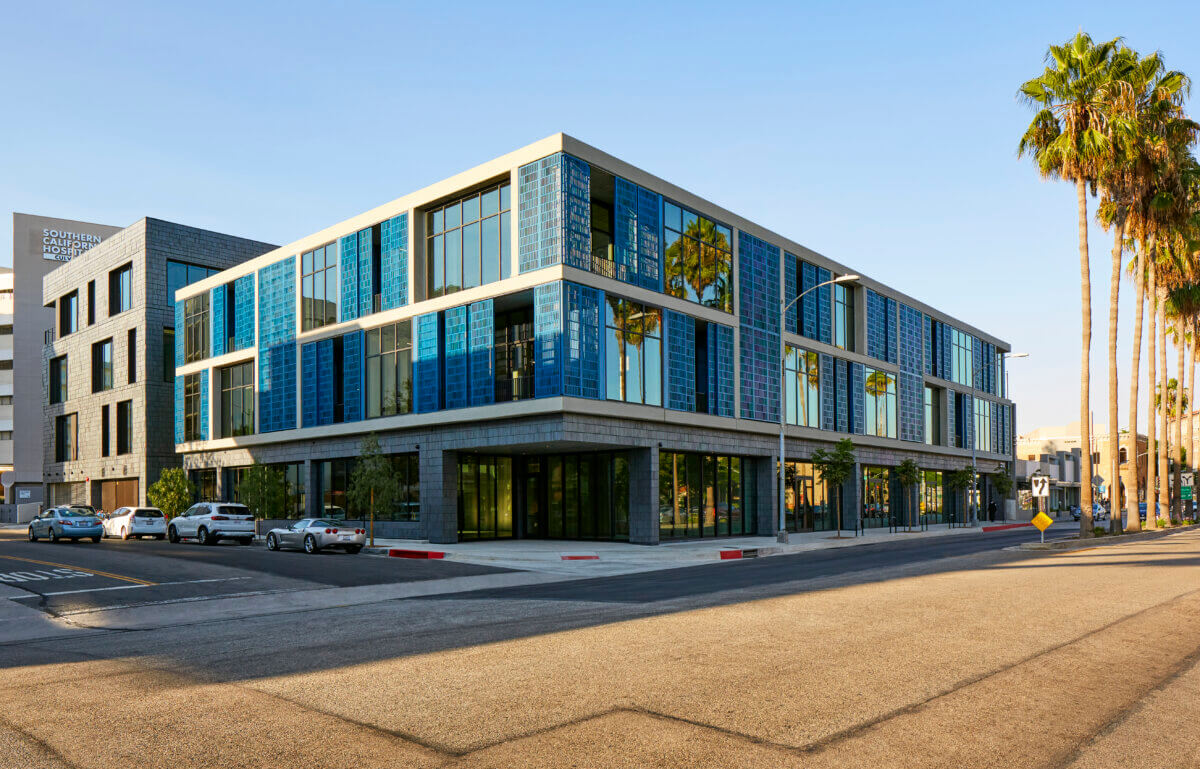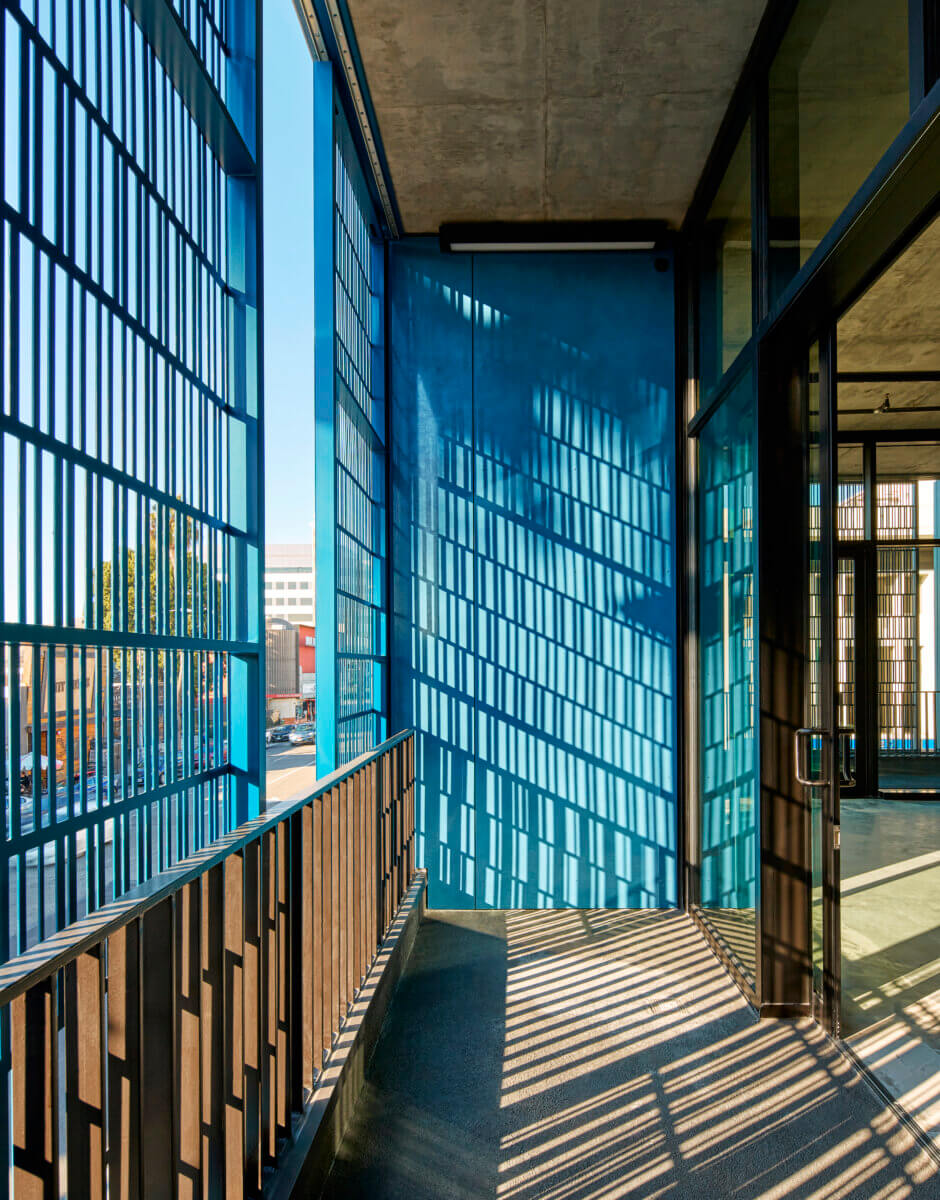 What do you think nurtured the creative in you?  
An obsessive desire to solve problems. I love it when the solution seems so clear that they leave the problem to be solved forgotten. 
What are your favorite ways to decompress when you're not at work? Any hobbies that you enjoy? 
I have the collector gene!  Collections of things get me excited and the hunt to complete a collection is thrilling.  Collections can be an esoteric assemblage of like-themed items or highly specific. An example of one of my collections are souvenir buildings from around the world. In and of themselves, pretty kitschy, but when you see over one hundred of them together it is an eye-opening feast that always triggers so much discussion. On the other hand, I have a collection of over eight hundred linen postcards of United States airports from the 1930s and 1940s… notice the architectural connection. 
Aside from collecting, what else is something that people might not know about you? 
I write poetry—some dark, some whimsical, some descriptive, and some metaphysical.  I started writing at age eighteen and am still wordsmithing today.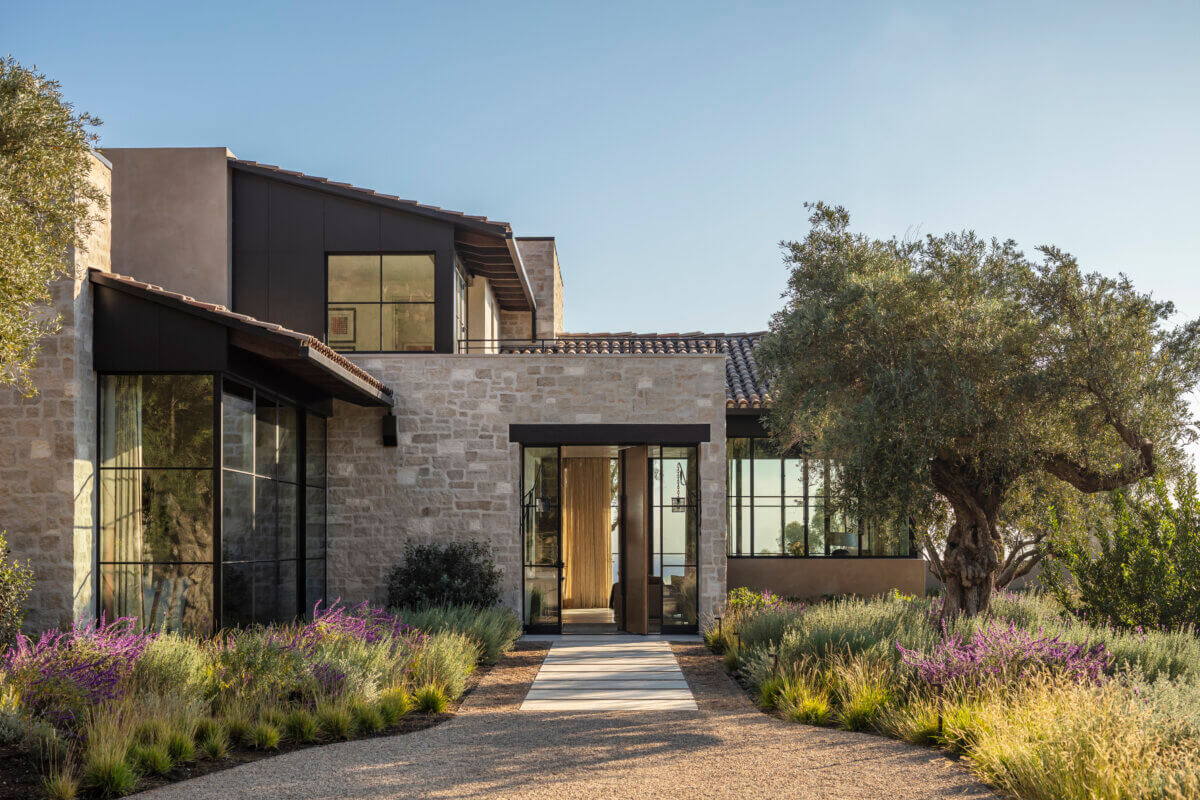 What is your favorite city in the world?
When I was a young architect, it was Rome. I studied there for a semester. The combination of ancient buildings and the hustle and bustle of modern Italian life made it exciting. Throw in some great Italian food, the food market at Campo Di Fiori, or a walk-through Piazza Navona at sunset when the bars are just starting to open up, and I thought I had arrived in heaven. I have traveled back to Rome over the decades and it always conjures fond memories of architectural possibility. 
Tokyo ranks at the top of my list. The blend of ultra-modern and traditional make the city so fascinating. Then add in the sheer density of people. The city is an enigmatic mix of thousands of years of tradition and innovative modernism.  It is a fascinating place that has managed to maintain a sense of mystery.
But I live in Los Angeles, and always come back to LA as my favorite city. No other cities can beat its weather, diversity, scale, and quirkiness.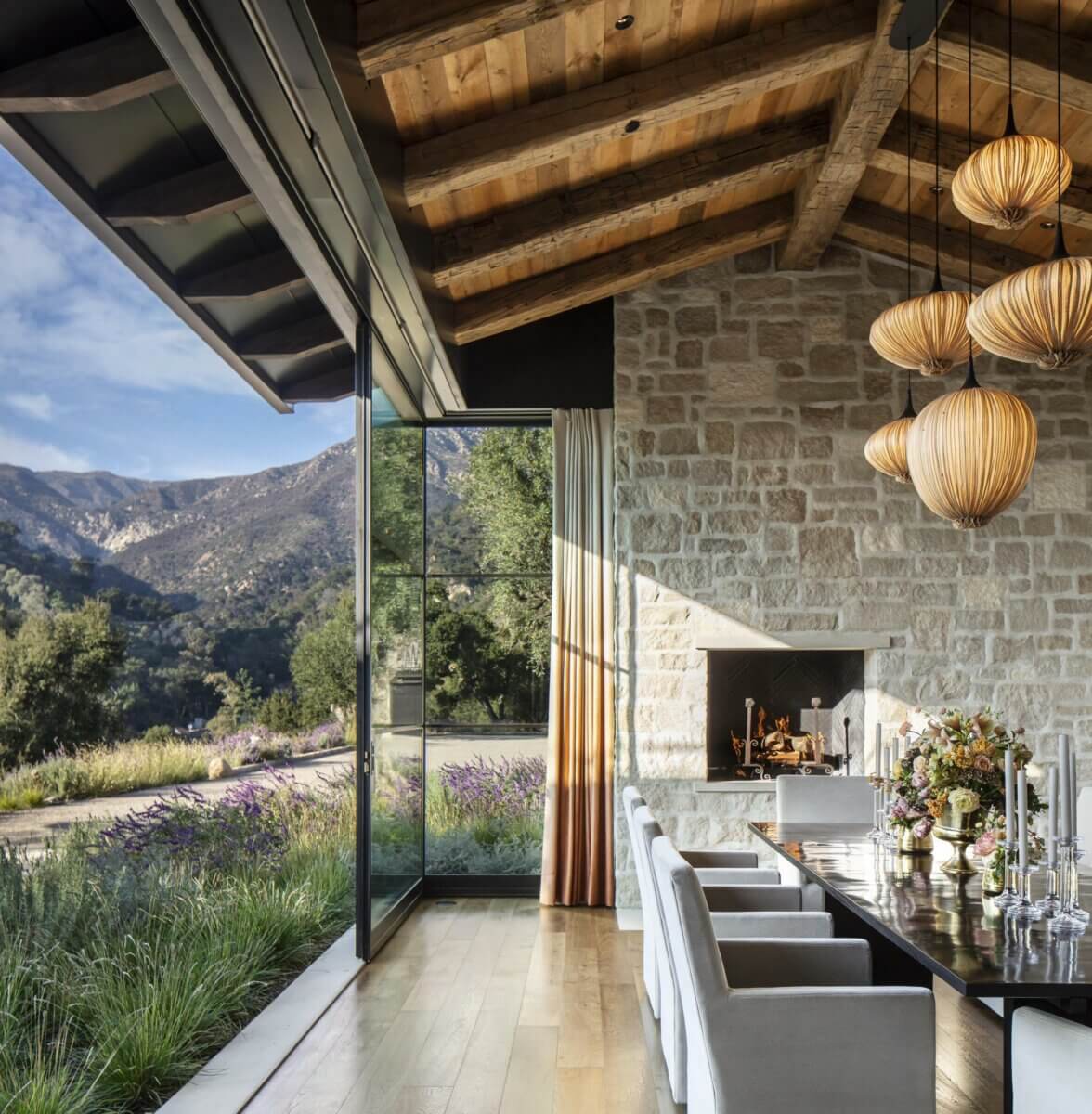 "I could go to Italy every year for fun, for design, for food, for history, for the vibrancy of its cities, for the hills of Tuscany and the Mediterranean coast. A three-day injection of New York from time to time is a must for design and cultural stimulation"
If you had to choose a career outside of design, what would you be doing? 
I have often thought of industrial design as a sister career to what architects do, but if I had to choose a career outside of design it would be a musician. Curiously, I cannot play an instrument. 
On that note, what kind of music can we find you listening to?
I love the Rolling Stones and have a collection of 53 different Stones albums. My favorite music genre is jazz blues—of course, this is how the Stones got started. '60s rock and folk music still gives me goosebumps. Van Morrison is probably my most listened to playlist.
If you could have any superpower, what would it be?
Jazz blues piano, played by ear!