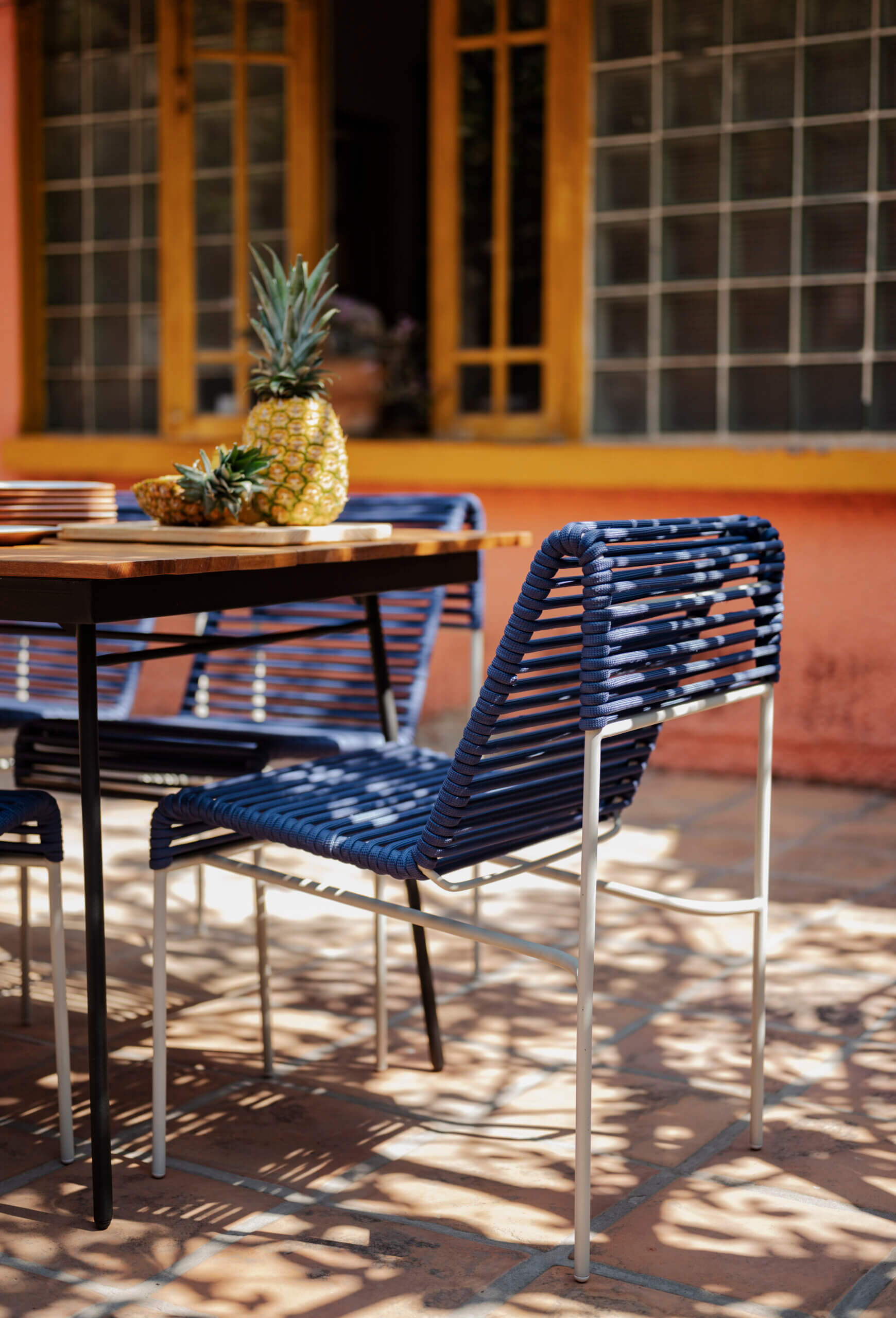 Brand Spotlight
Mexa Design
WE ARE COLOR, TRADITION, AND DESIGN.

Mexa Design
When an architect and his designer wife needed furniture for their backyard, they decided to make it themselves, handcrafting a few Acapulco chairs and a side table. Those personal pieces soon spun into requests from friends and family: "Suddenly friends were ordering from us," shares Marco Betancourt, the architect half of the couple, "and, sooner than we expected, a small workshop was operating in our garage!"
That was the moment when Mexa Design was born.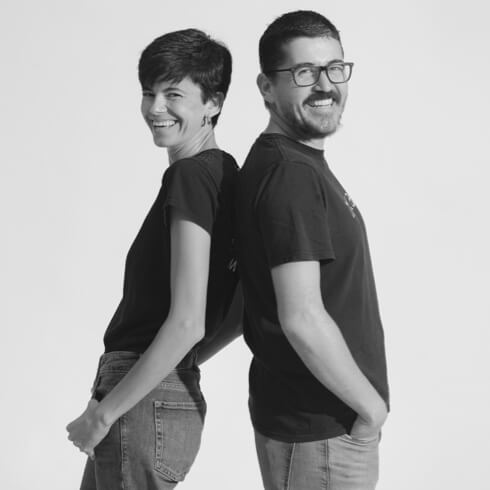 Betancourt's wife, designer Sofía Gascón, was soon running a full-fledged company from what started as a hobby.
"Our inherent taste for design and modern furniture ignited the idea of developing this into a formal business. At the very beginning, Sofía was operating the business and I was running my independent architectural practice," Betancourt explains, "But I felt we needed to grow it together, so I stepped aside and joined Mexa. Some big orders started flowing in and, like most newborn enterprises, we were doing everything, from hiring to designing and manufacturing."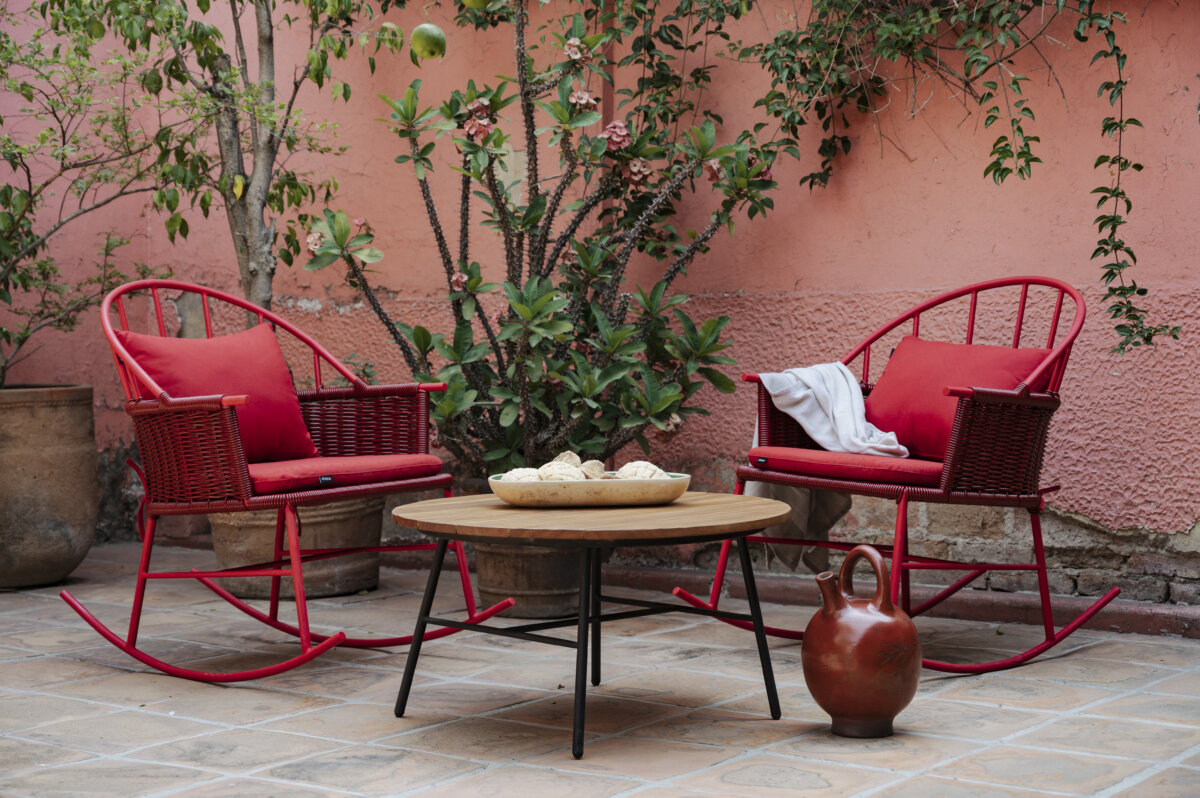 In Mexico, the word 'mexa' is a slang term for Mexican citizens living abroad. When Gascón and Betancourt start shipping large orders out of the country, mainly to the United States, the name seemed appropriate. "For us, it just felt right to name the company Mexa," Betancourt says.
A decade later, Mexa Design has established itself as a company that designs and produces high-quality, contemporary furniture and decor accessories by fusing traditional Mexican craft techniques with innovative materials and technologies.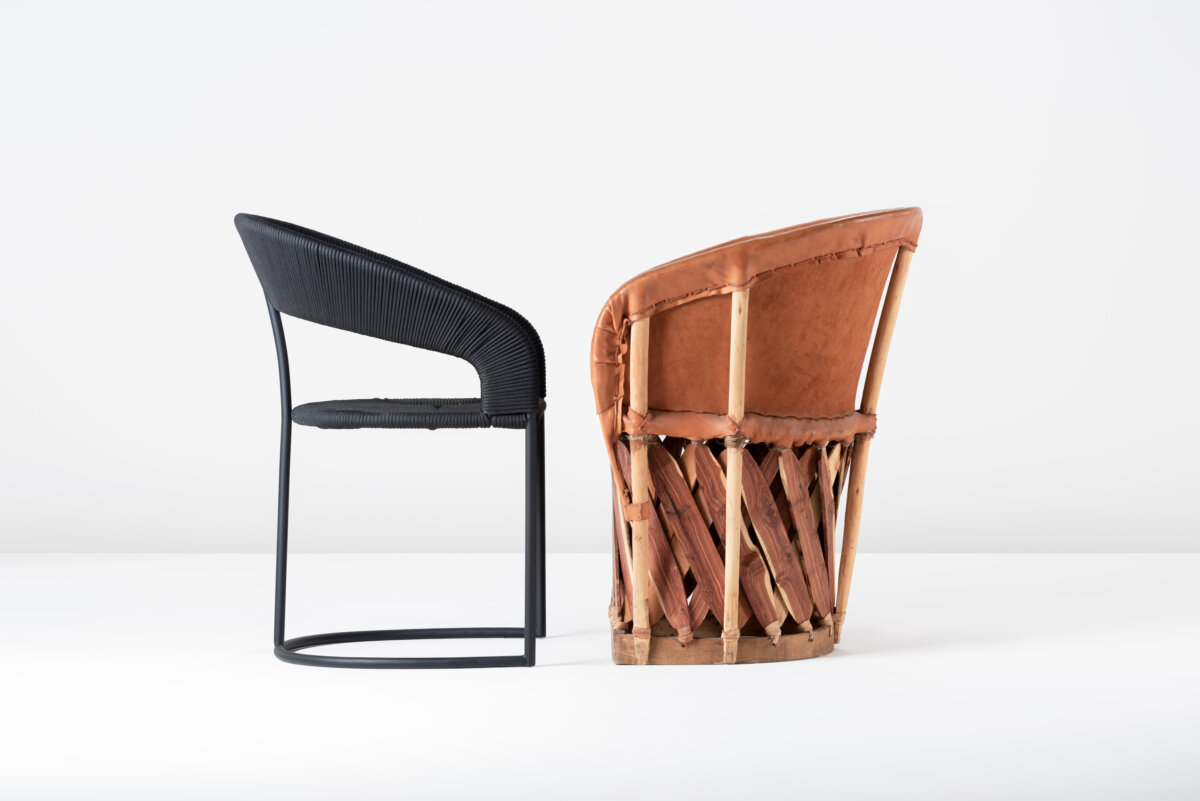 "Mexican culture is in our DNA. It is is color, tradition, textures, sounds, food, handcrafts—all that, in some way, is permeating into our designs."  
—Marco Betancourt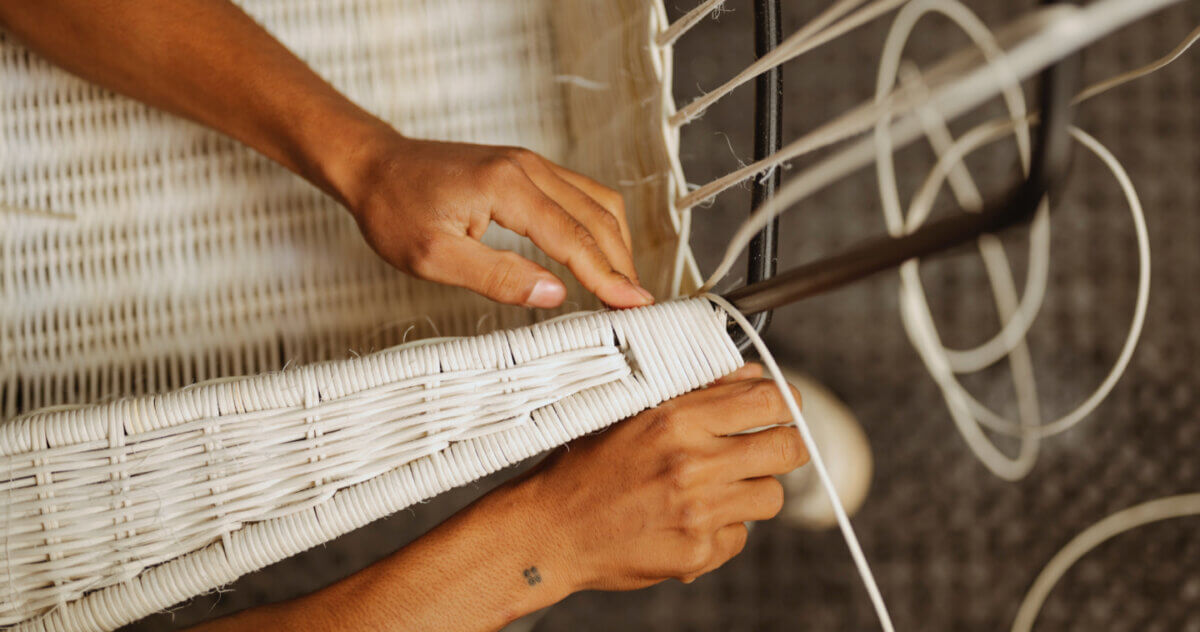 Each piece Mexa Design produces is carefully constructed from start to finish under one roof in Guadalajara, Mexico. The facility encompasses administrative offices, a design studio, welding shop, weaving area, quality department, and warehouse space for its 100+ employees.
"We are big on community impact, talent growth, and, most of all, human development," Betancourt offers, "As a design driven company, the foundation of our organization is our products. In each piece we pay tribute to our roots, valuing the careful work of each of our artisans and respecting the weaving techniques that they developed and perfected over the years."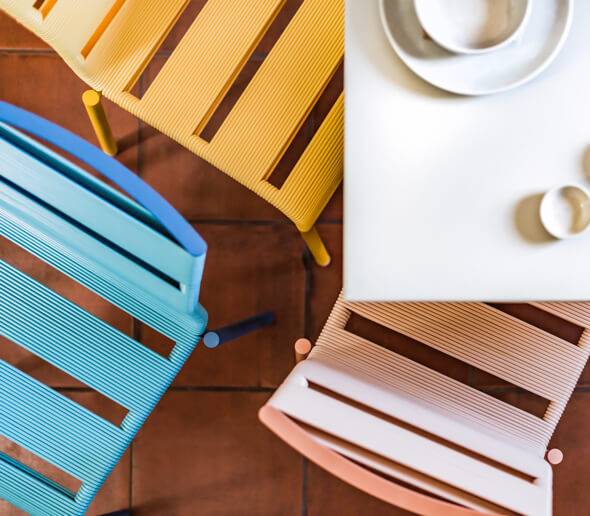 "We are creative souls: We grew up between colors and textures, we love design, and we treasure the legacy of our Mexican heritage"
—Mexa Design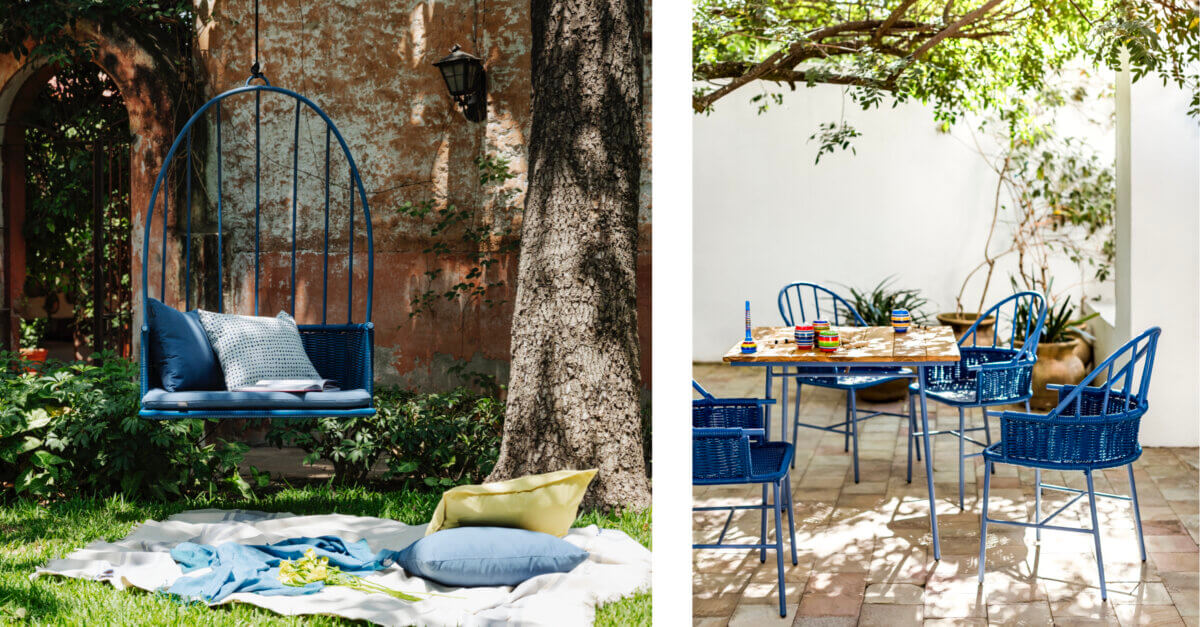 The brand is looking toward the future, too.
For materials, Mexa Design relies on steel, powder coat, and weaving ropes for the pieces in their line. "All of our raw materials are sourced here in Mexico," the founder shares. But they are looking to expand that offering—the company is currently focused on making much of their line available in aluminum in order to offer commercial-grade pieces and introduce their products for contract business.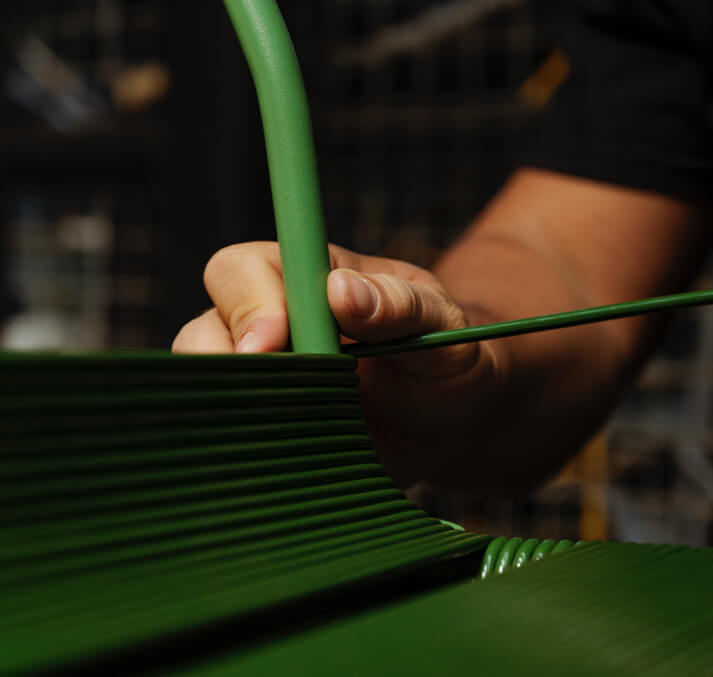 They are also taking steps to reduce their impact on the environment.
"We have been making significant changes within the company over the past couple of years," Betancourt states, "We now develop and produce all of our synthetic weaving fibers internally to minimize our footprint. We also have a zero waste policy for plastic in our weave shop, and all of our plastic scrap is reprocessed into a secondary raw material."
Further, the company is in the process of swapping many of their packing materials with biodegradable replacements.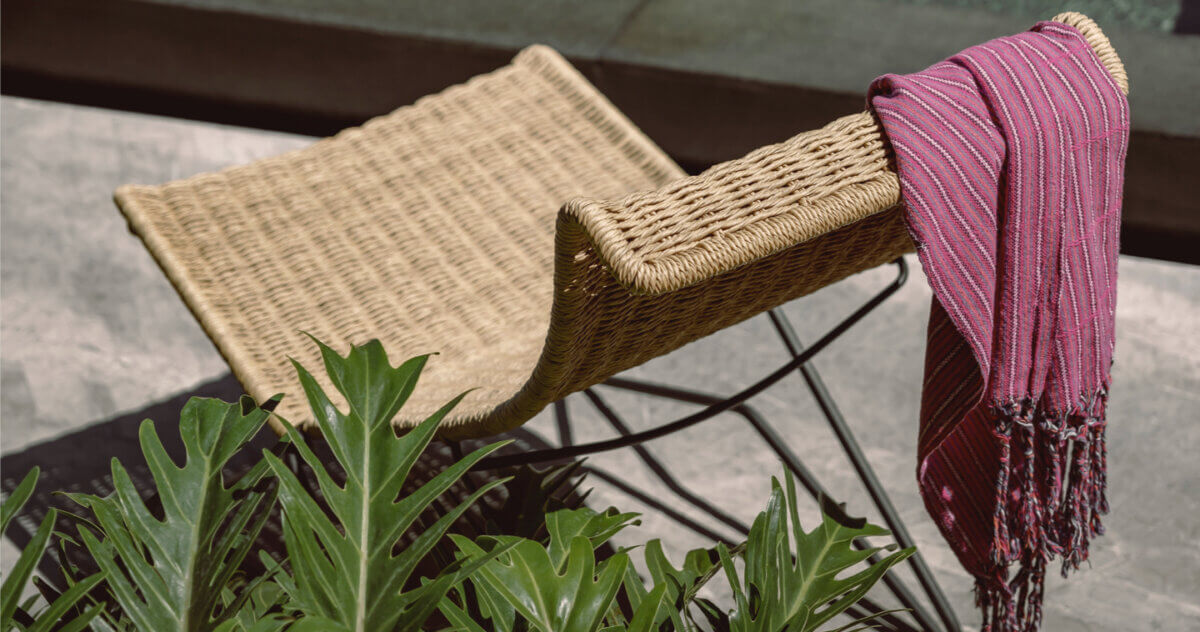 Growth is on their mind as well, as the company works to bring Mexas to locations across the globe. They are currently working to expand into the European market and are planning the launch of their e-store to make some of their product catalog available to both Mexico and the US. A showroom is in the works too, slated to open later this year in Mexico City.
"For us, our company is our way of living: We enjoy using the pieces we create in our house, and our kids do too. Creating Mexa has allowed us to travel around, meet fun, creative people from all over the world, and, most of all, work day-to-day with a great group of people that pursue our vision," says Betancourt.
As an architect who once built houses, he now jokes that he is in the business of dressing them. "I personally never thought I was going to end up in the position I am now, but to be honest, I enjoy every bit of it."