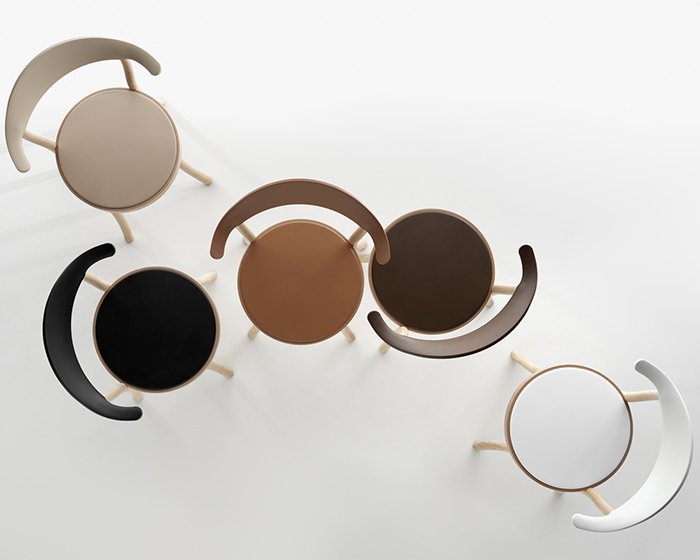 Bernhardt Design + Plank: Better Together
Two world-renowned design brands on different continents have joined forces to form Bernhardt Design + Plank—a collaboration between the American and Italian design companies, launched in September 2020. Introduced as a long-time partnership between the two iconic brands, Bernhardt Design + Plank is the exclusive North American distributor of Plank's award-winning products, giving the US market access to a plethora of high-end Italian design. Offering a wide range of design solutions, including both indoor and outdoor furniture, the brands have also introduced a two-week Fast Track program for tighter deadlines, with over 50 indoor and outdoor pieces, ready to ship.
"I researched European furniture manufacturers for several years, looking for a 'fit' for Bernhardt Design with regard to specific qualities such as product, values, and personal chemistry," says Jerry Helling, President and Creative Director at Bernhardt Design. "I admired the Italian furniture manufacturer (Plank) for some time and immediately reached out to Michael Plank (CEO of Plank and the third generation of the Plank family to lead the business) once I heard they were considering new relationship opportunities in North America. From this meeting, Bernhardt Design + Plank was formed—a long-term partnership between two design-focused, family-owned companies."
Plank is a company steeped in tradition since it's inauguration in 1953. Technology and functionality have been at the core of all of the brand's design endeavors. The collections have grown under this guiding principle and today the name Plank is unmistakably associated with the chairs, armchairs, lounge chairs, table systems, and bar stools.
So far, Bernhardt Design has launched all of Plank's seating and table collections, consisting of products for interior spaces as well as a broad collection of outdoor furniture. Plank seating and tables can be seen in contract, residential, and public spaces around the world. Through this collaboration, Plank products will be easily accessible for North American designers to utilize in their own spaces.
"Both Bernhardt Design and Plank share values in areas that are important to both organizations: the pursuit of quality, a deep appreciation for the value of design, and a commitment to innovation," says Helling. "Both brands have adapted to an ever-changing market through partnerships with the best designers of this era. Plank offers timeless and iconic products through collaboration with leading designers such as Konstantin Grcic and Naoto Fukasawa. As a leading international design company with our own impressive roster of designers, Bernhardt Design shares this same appreciation for design talent."
Bernhardt Design + Plank's new outdoor furniture collection, launched in December 2020, came following increased popularity of outdoor living and dining, and customers looking to modernize their outdoor spaces with comfortable, functional, stylish, and long-lasting pieces.
"Our outdoor collection offers an array of chairs, lounge seating, stools, and tables that work in an outdoor cafe or your back patio," say Helling. "These products are not only beautiful and modern, but present functional features that make them so well-suited for the outdoors. One of the key differences from other outdoor furniture collections is that they are streamlined and modern as objects."
Over the course of the past 20 years, Jerry Helling has assembled an extraordinary team of designers that have positioned Bernhardt Design as one of the world's leading design companies with a roster of all-star designers. Through this partnership with Plank, the North American market will continue to have access to even more unparalleled works by the world's top designers.