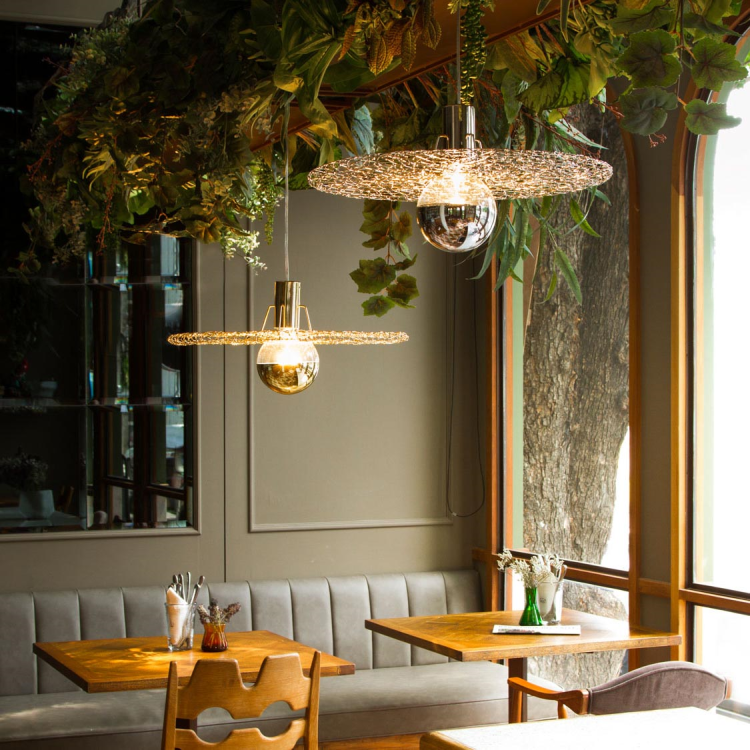 Brand Spotlight
wakaNINE: Tour Of Light
Beautiful, Human, Illumination—those are the key words that Austin, Texas-based innovative lighting company wakaNINE uses to describe what they do. The brand is known for their distribution of designs by international icons and smaller studios alike, including New Zealand-based David Trubridge, New Zealand-based PLZ Group, and Thailand-based Ango. With a focus on working with designers, brands, and partners that share similar principles, wakaNINE sees honest business practices and social equity as fundamental aspects of the brand.
"We have beautiful fixtures, but there's also beauty in the craft and the making," says John Cook, CEO, wakaNINE. "We're blending old world skills with new science. So beautiful is part of our brand."
wakaNINE is the exclusive North American representative to design brands, providing sales, marketing, customer service, and distribution to all channels. As a one-stop-shop to international designs made from the highest quality materials and practices, customers can rest assured that all wakaNINE designs have been crafted ethically and sustainably, with exceptional craft.
"The human side of things is very, very important and vital to me," says John Cook, CEO, wakaNINE. "It's important that the humans involved in our supply chain—creating the products, installing and shipping them—are treated well."
While employee wellbeing is exceptionally important, the company also prioritizes the WELL building initiative and the Living Building Challenge standards in both residential and commercial spaces. By utilizing wakaNINE fixtures in their spaces, designers can receive points in the light, sound, materials, movement, and mind concepts categories and make headway towards certification.
"At wakaNINE, we're relatively small and nimble, but the way that we can do more is through our collaborations and partnerships," says Cook. "We work with a number of partners including Ketra, Color Cord Company, and an exciting new member of the family, Luminosa. It's important that we only work with brands that share similar values and align with us."
Ketra is an Austin-based company producing some of the most high-end LED color and temperature control technology on the market today; Color Cord Company is a Colorado-based brand producing different color cords, as well as options in sockets, canopies, and swag hooks; and Luminosa is a Mexico-based project creating a beautiful range of blown glass and beaten copper fixtures with local artisans—materials that wakaNINE had formerly never worked with.
Currently, wakaNINE offers the Nature-Inspired Pendant Lighting by David Trubridge Design, a collection inspired by nature, story telling, travel experiences, biophilic design and a fundamental respect for the earth; the HUSH Acoustic Light Collection by PLN Group, an award-winning family of acoustic lights which absorb noise and reverberation; the Ango colelciton by Angus Hutcheson; a line of spherical pendants made by hand from rattan and silk cocoons; the TRuK collection by Stephen Pikus Design, a line of fixtures made from refurbished air filters that once lived under the hood of a diesel engine haul truck; and the FIRE+ICE collection by Stephen Pikus Design, a line of intricate chandeliers made from recycled glass.