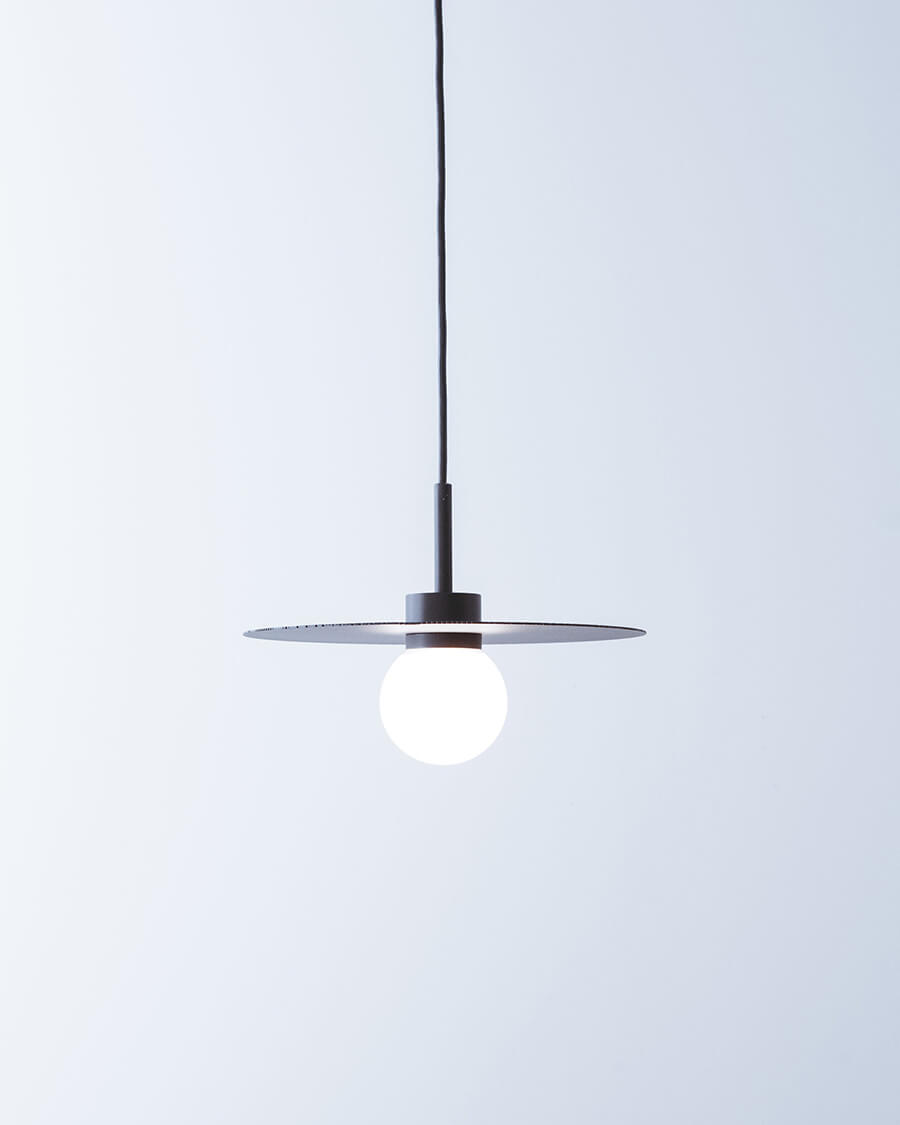 TOMNUK Design: Built to Last
From rolling pins to high-end lighting, Jordan Tomnuk has defined himself as a man of many creative talents. Based in Edmonton, Canada, the multidisciplinary designer graduated from the University of Alberta with a degree in industrial and product design in 2011. Following university, he worked into construction, renovating homes while designing and selling products on the side. His first successful design—a simple, yet beautiful rolling pin, which was also his introduction into the process of creating, producing, and selling a product. Just four years post-graduation, Tomnuk decided to take his craft a bit more seriously—and with that came the fruition of TOMNUK Design.
"The transition into full-time work came with many avenues of exploration, learning curves, stumbles, and acknowledgement," says Tomnuk. "During this time, I worked within furniture, custom design projects, and products; however, it was lighting in which I briefly worked with during university that took my interest as a focus for TOMNUK."
In 2015, Tomnuk showcased his lighting collection as part of ICFF Studio, which solidified his passion for designing products—explicitly lighting. The following year, in 2016, he showcased his Line lighting collection at WantedDesign Manhattan's Launch Pad program, where he was honored with the top prize.
"2016 was a pivotal year for me," he says. "It put my work in front of a larger audience and allowed me to show work at the 2016 WestEdge Design Fair in Santa Monica, as well as WantedDesign Manhattan in 2017 with my Veil lighting collection. Since then, I have been working on the business and production side of TOMNUK Design and have been allowing things to grow organically."
While he can acknowledge that lighting is his favorite medium to work in due its functionality and interpretive, sculptural nature, his design process is still in flex.
"I feel like I'm still early in my career, and with that, my process seems to always change," he explains. "The things I draw inspiration from tend to shift with the people I meet, projects I work on, and the places I travel to. The one constant is my love for exploration. Being in a position to learn new things helps me evolve my designs and thought process."
Often, Tomnuk's process is also influenced by the designers, craftspeople, and manufacturers he's working with. He's always looking to collaborate with others on products outside of his collections, and does so often.
"I work with designers, architects, and other peers on custom lighting, furniture, and spaces," Tomnuk says. "I have enjoyed the collaboration with these projects as well as their ability to educate and inform me on new design and production considerations. It is working outside of my skill set that really pushes me as a designer. I have also recently started a studio called 'alltold' with two other designers. Together we help clients in the hospitality industry produce fully developed spaces from brand and identity, to interior design and furniture, and lighting and millwork."
And while he's been busy working on developing new products and ways of showcasing them, honing his manufacturing capabilities, and developing relationships with manufacturers—just like the rest of the world, Tomnuk has been forced to take a look inward at his studio and place in the industry.
"The COVID-19 pandemic had definitely changed things," he says. "I think what it has mostly done within my design philosophy is to reinforce the reasons I got into design. It is truly an honor to be able to create pieces on a daily basis that connect with people, and I hope to build on that."