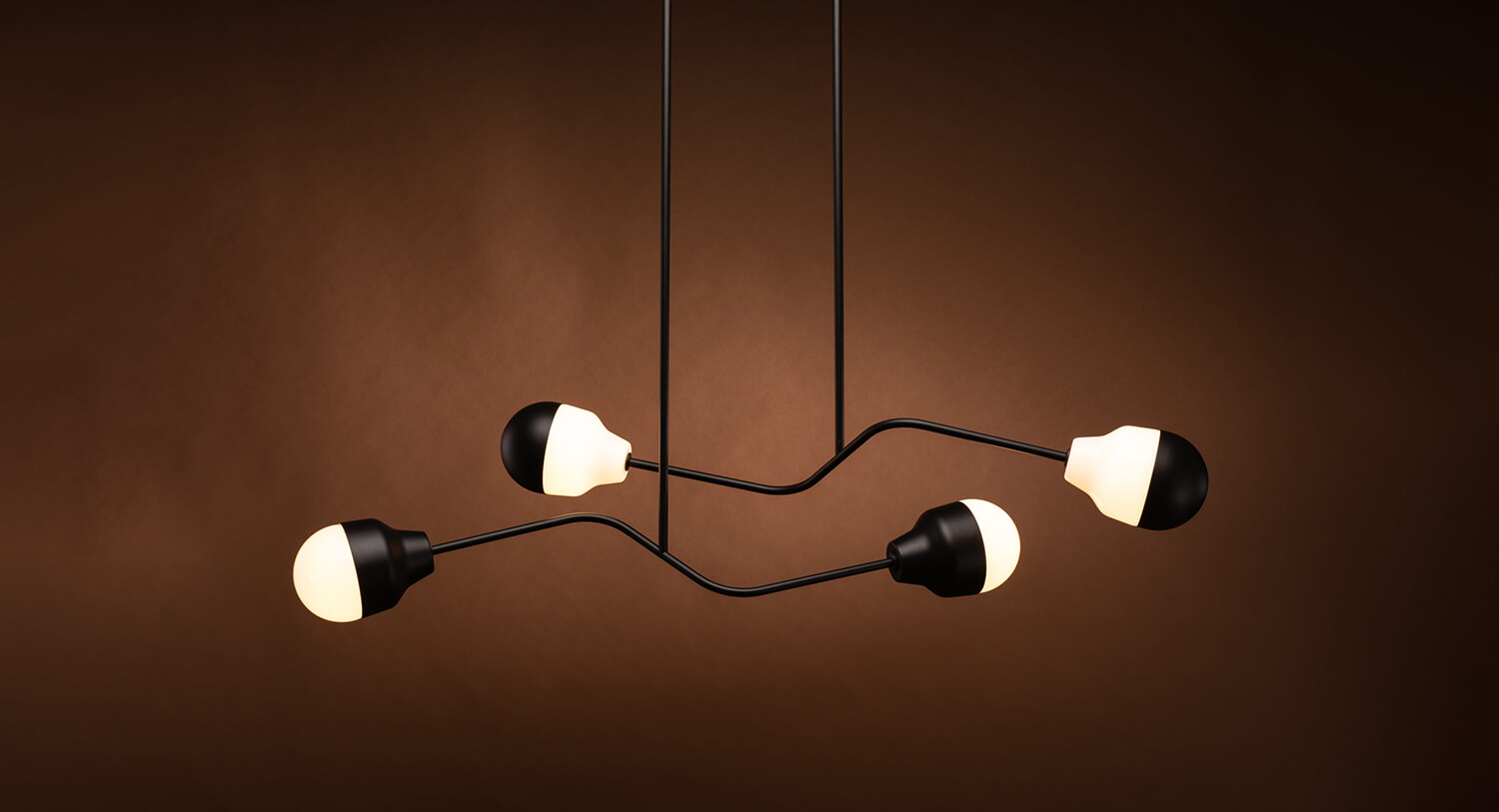 Brand Spotlight
Saarepera & Mae: Functional Beauty
Tallinn, Estonia-based lighting company Saarepera & Mae, which has recently changed its name from Marilights, was founded by mechanical engineer Tauri Mae in 2012 as has engineering side hustle. Three years later, his partner, artist and designer Mari Saarepera joined, and together they have gone on to produce modernist pieces that have gained international attention. Mae spoke with us about the brand, where they find inspiration for designs, their new collections, and more.
How did you begin working in lighting design?
We were looking to start something great together, and at first, we decided to create a product design studio. Not long after this, we realized that something was missing from the picture—that being the actual process of making something. So, then we had a product design studio with an ambition to produce our designs ourselves. We knew that we wanted to create an interior product, and we eventually landed on lighting, as it intrigued us both.
Do you have a most popular light?
Today, our most popular light is both pendants in our Ambiguo collection—Ambiguo type-01 and type-02. They are ambiguously symmetrical pendants, as the upper and lower parts light up differently. Our personal favorite from this series is the up light pendant Ambiguo type-02.
What is the ethos of your company?
Our studio is dedicated to making lighting as art. We aim to create lights that are perceived as art but are still functional products. It is a fine line to walk, but this kind of mindset can be the answer to making product lifespan longer in today's fastpaced world. We want to make something that is beautiful, functional, and has the potential to last more than a lifetime. If a product is perceived as art, then it will fill its purpose for a very long time and can even grow its value.
How large is the company? How many designers are there?
We have an assembly and production team, and Mari and I do most design and engineering work. We haven't taken any outside designers on yet, but the interest to work for us is definitely there. We receive quite a few applications from designers around the world. It's very flattering and we are eventually going to hire someone.
Where do you manufacture your lighting?
We produce our lighting in different parts of Europe. Glass is made, of course, in Murano, Italy. Our stone supplier is also in Italy. We have different stages of production and parts made in Italy, Finland, the United Kingdom, Latvia, and Germany. All the engineering is made in-house, and the absolute best partners make many of the processes. Ultimately, all our pieces are finished, assembled, and packaged in our studio.
Where do you find inspiration for new lighting designs?
Our primary source of inspiration comes from being around our team, from all the people that surround us and play a part in Saarepera & Mae. We get inspiration from the technical side of things as well, such as materials and the manufacturing processes. Different spaces, places, books, art, music, and the search for the meaning of life also plays an important role.
What are your favorite materials to work with?
Generally, metals, but we especially love steel, although almost all of our work is made from aluminum, brass, or bronze. Some years ago, we made a steel light named Coal with an experimental finish. The process is called black nitrating, and it's made in a special oven in high heat and pressure. The outcome is an almost destructible layer of carbon on the surface of the steel, making it also dark in color. We have tossed around the idea of bringing this experimental process back.
Did the pandemic alter your view of designing lighting?
We started to look more into light effects on health, especially in the work environment and being in the artificial light for the long term. All of this is remarkably interesting, and it has sparked an interest to make a high-end office/work lighting that will help people be healthier while working. Better light could even help make the immune system stronger, so we are very excited about that.
What did you plan to debut at ICFF? Did you launch these designs on your own?
We planned to launch Ambiguo collection at ICFF 2020. At this time, the collection is available but not fully launched yet. As the COVID-19 pandemic hit, we made a fast move to start a long-awaited rebranding process, and the Ambiguo collection got announced in inner circles only. This Brand Spotlight is an excellent chance for us to showcase Ambiguo collection.
What are you working on now?
At the moment, there is a new linear office/work lighting family in development, which we plan to show at ICFF 2021. There are some private designs in the works, and we are planning one set of gallery pieces. Plus, we have many, many ideas that are waiting to be realized.