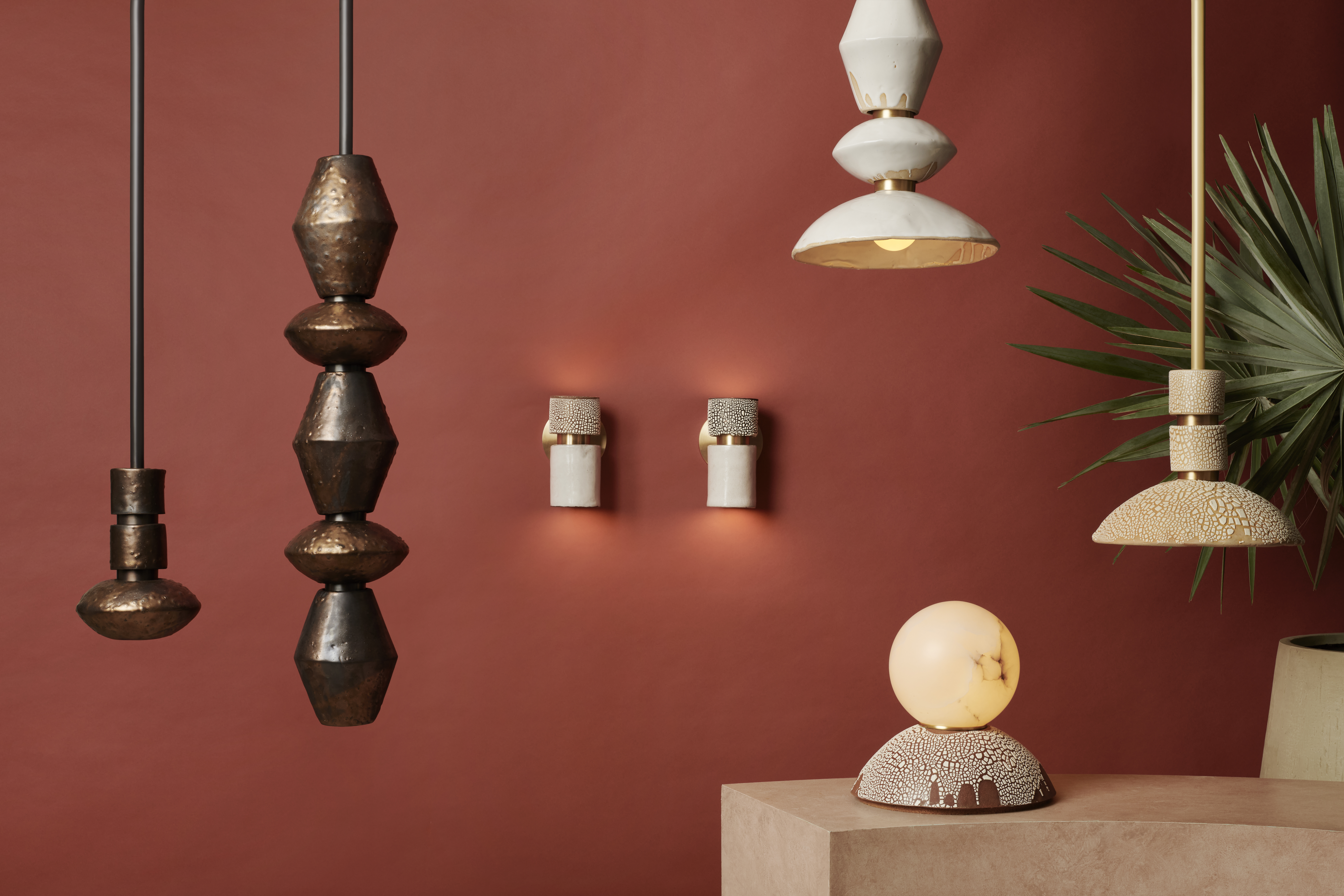 News
Pilar, the New Collection from Rosie Li x MONDAYS
We were both finally ready to get out of our normal ways of seeing and working, and to think about how our different aesthetics could be integrated and still feel true to our own styles.

Jennifer Fiore, Co-Founder of MONDAYS
Rosie Li Studio has teamed up with fellow Brooklyn-based neighbor MONDAYS, the ceramics studio headed by creatives Jennifer Fiore and Nina Lalli, for a seven-piece lighting collection called Pilar by Rosie Li x MONDAYS.
"We've been studio neighbors for years and have always admired each other's work," explains Jennifer Fiore, co-founder of MONDAYS, "Lighting was something I had wanted to learn more about, and we were both finally ready to get out of our normal ways of seeing and working, and to think about how our different aesthetics could be integrated and still feel true to our own styles."
The collection takes the hand-built forms and raw feel that define MONDAY's ceramics and pairs them with Li's signature crisp and geometric style. The result is a sculptural totem of stacked forms in unlikely finishes that beckon a closer look.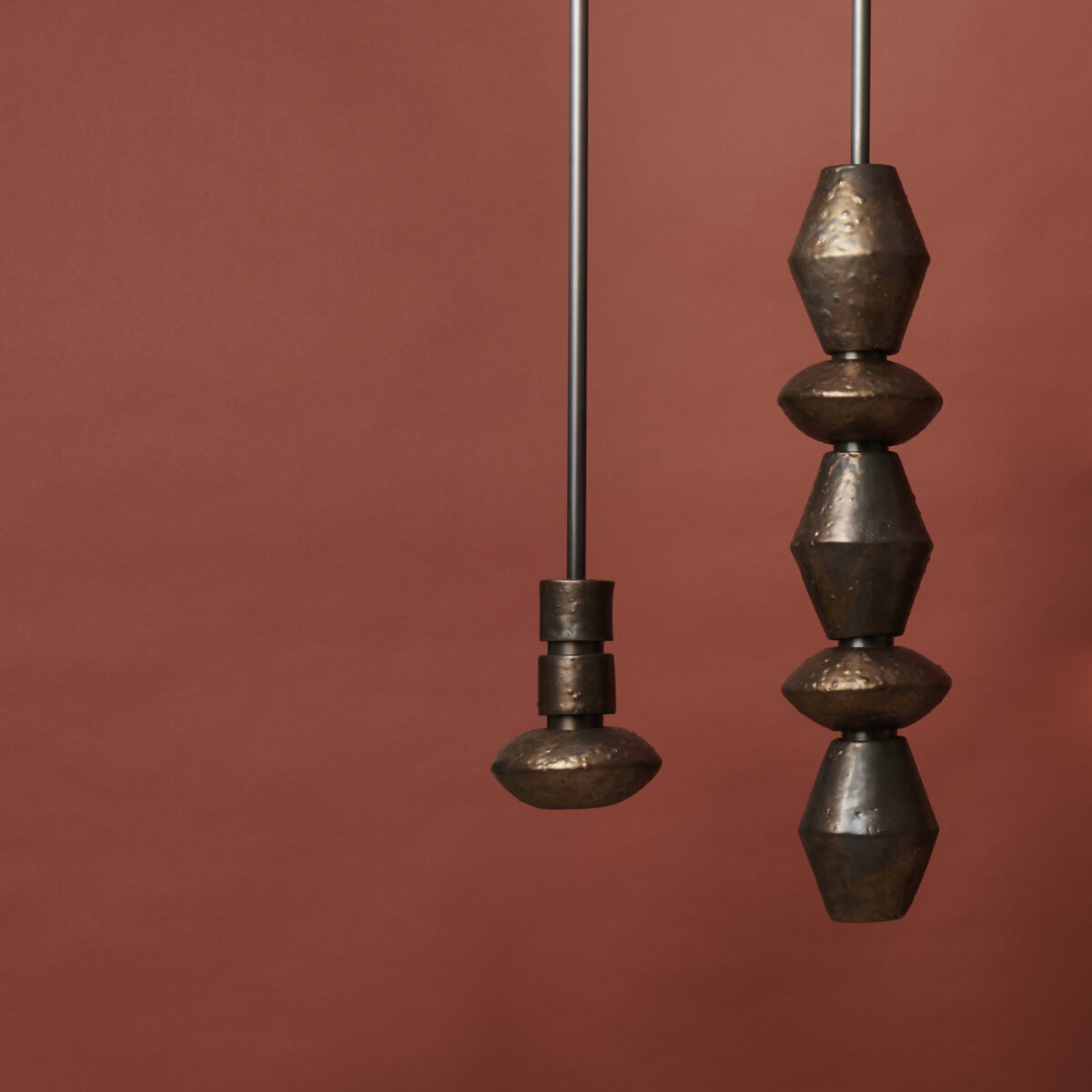 "Rosie's vision of stringing our signature forms together to create sculptural lamps has transformed the basic shapes into something that feels entirely new," Fiore observes, "Her suggestions of how to integrate both materials gave us a new way of seeing—expanding our ideas of what is possible."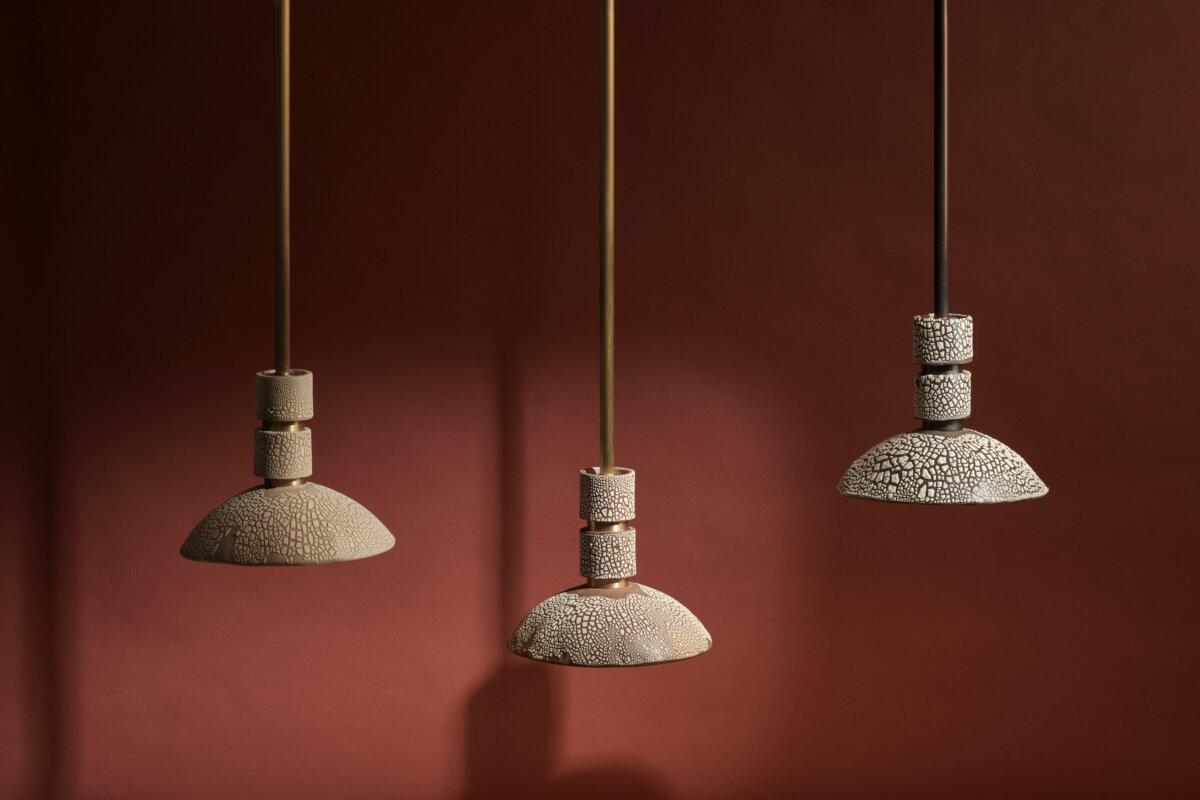 The collection is offered in six clay finishes paired with brushed brass and bronze metal. See them in person at Rosie Li Studio where the collection is on view until January 31, 2023.