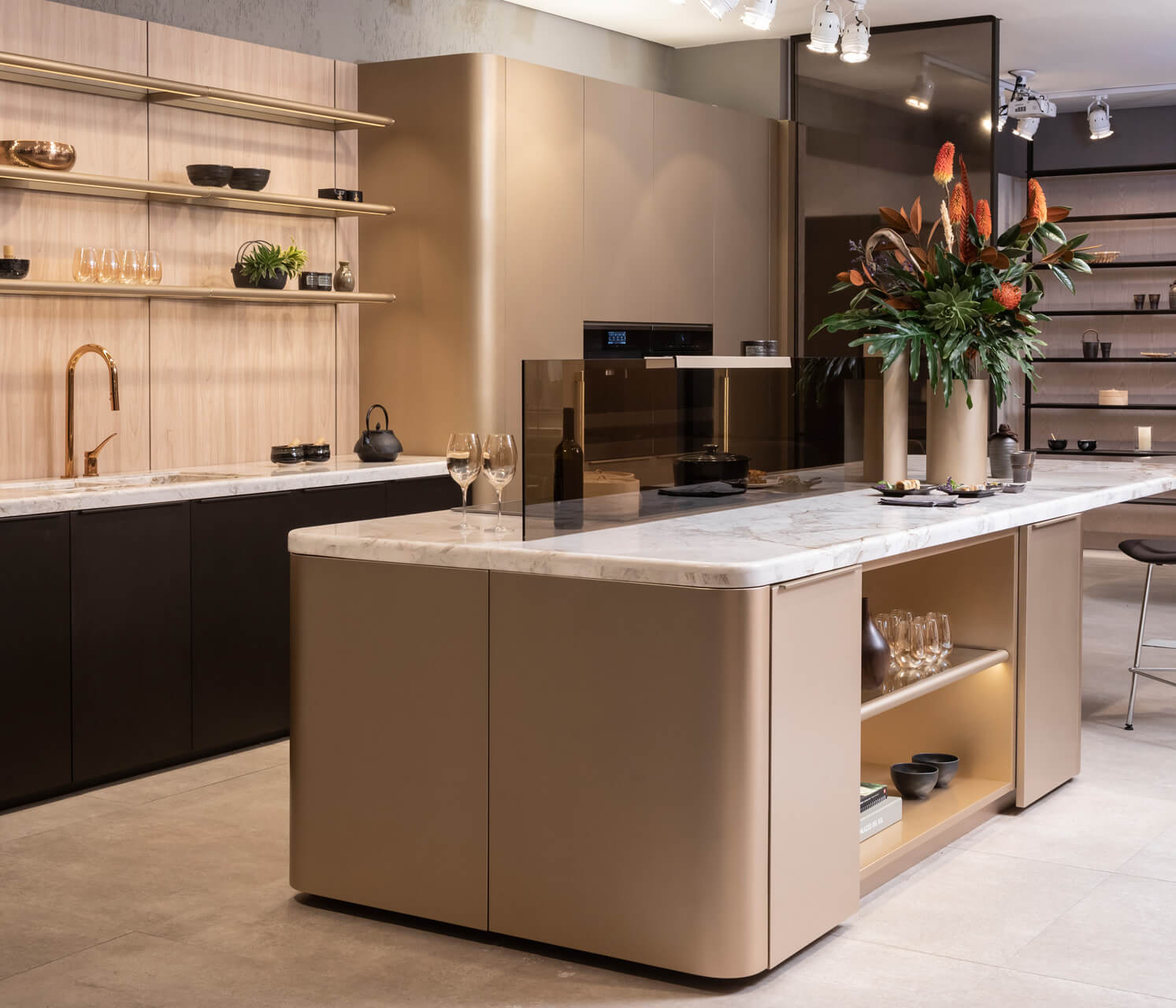 Ornare: Closet to Kitchen
Brazilian brand Ornare has made a name for itself as one of the most sophisticated custom-made furniture companies on the market. Giving customers access to full kitchen, cabinet, bath, and wall systems, the brand has perfected the craft of functional and stylish.
Founded by Murilo and Esther Schattan in 1986 out of a desire to offer luxury closets, wardrobes, and kitchens to the country's residential market, today the international company has 12 showrooms in Brazil, eight in the United States, and one slated to open in Dubai soon.
"Our company ethos is: We take care of everything," says Stefan. "This means that we develop projects, manufacture, delivery, install, and guarantee the product in the future. We take care of all the details and are very focused on customer satisfaction."
Today Ornare has 12 showrooms in Brazil and eight in the United States. Ornare products can also be found in cities including Miami, Dallas, Houston, Los Angeles, New York, and the Hamptons.
"We started the American market 15 years ago in out Miami Showroom in the Miami Design District," says Stefan. "Ornare will open in Dubai in January, 2022."
As a brand with a far-reaching international presence, Ornare understands the importance of giving its customers access to a range of collections, each defined by different styles and applications. The new Round collection by Ricardo Bello Dias features a series of curved details and cabinets characterized by concave or convex corners and rich textured doors. Alternatively, the Wire collection is defined by a lightness distinctive to wire. A very thin carbon steel structure forms the tridimensional grid of this storage system, which is enhanced by shelves, drawers, and boxes.
"This year, Ornare received the Best Booth Editors Award at ICFF 2021," says Stefan. "It is a recognition of our work that shows our commitment to quality and excellence. ICFF is a very important fair for everyone in the contemporary furniture industry. It is a great opportunity to showcase our portfolio and to see trends as well as what is new in the market."