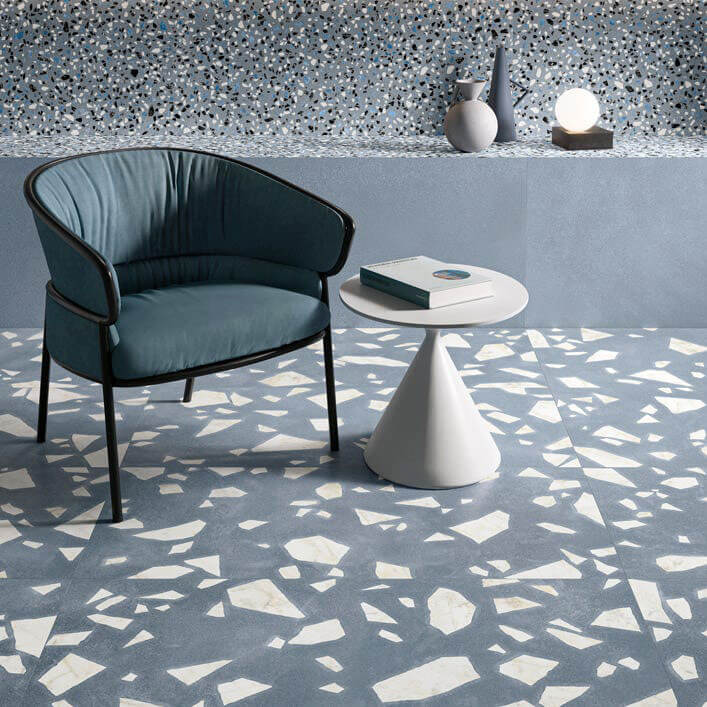 Brand Spotlight
Nemo Tile & Stone: Time Tells
Approaching their 100 year anniversary in 2021, Nemo Tile & Stone has been a trusted institution for the tile and stone industry since its fruition in Jamaica, Queens in 1921. Founded by the Sedrish Family in a storefront space on Jamaica Avenue, the company served contractors and neighborhood homeowners for over three decades. Coming from humble beginnings, the company was eventually taken over by businessman and self-starter Jerry Karlin, who saw potential in the brand. Nemo Tile & Stone has remained in the Karlin family, with Bert Darlin joining his father Jerry in 1974. Together, the two helped pioneer the tile industry, going beyond the utilitarian 4×4 ceramic wall tile to large-format porcelain, intricate mosaics, and glass tiles.
"Nemo is a tile and stone distributor, and not a manufacturer per se," says Katie Michael-Battaglia, design director at Nemo Tile & Stone. "Like most other tile shops, this means we purchase collections from multiple factories in North America and all around the world. We do have factories make product for us, but as a company, we do not make the products. That being said, what makes us different is how established we are and the knowledge we have with the products."
Nemo's forward thinking vision has helped the company land in many timeless structures throughout Manhattan, including the Holland Tunnel, the MidTown Tunnel, and countless hotels, arenas, and residential buildings. The brand takes great pride in creating an immersive design experience and pays special attention to creating stunning showrooms designed specifically to allow clients to see the endless possibilities that their collections have to offer.
"We also work with many sectors of clientele," says Michael-Battaglia. "We have our showrooms that are open to everyone, so anyone can buy from us, but we also work directly with contracts and selling installation products and tools. That is how I was introduced to Nemo many years back as an interior designer specifying tile."
Nemo Tile & Stone collections are carefully curated by their team of innovative design professionals who are always listening to their customers as well as looking ahead for new unique items and trends.
"Anything in a subway tile style are our most popular products," says Michael-Battaglia. "Our metro collections, which have the tried and true subway tile (3×6 and 2×8) as well as other lines that have the same format with more characteristics like texture, color, and patterns are popular. Also all of our glazed ceramic mosaics in penny-rounds, hexagons, 3/8×2 stacked mosaics, and herringbone. Simple marble mosaics are very popular as well. For porcelains, some of our concrete-look porcelain tiles that come in a variety of sizes have become quite loved as well."
When it comes to sustainability, one of the best parts of ceramics and porcelains is that they're natural products in that they are made up of minerals and clays found in nature. In most cases, factories utilize their waste back into product and in some cases, factories have used byproducts from other porcelain products such as toilets and sinks—so when you're shopping with Nemo—you're also doing good for the environment.