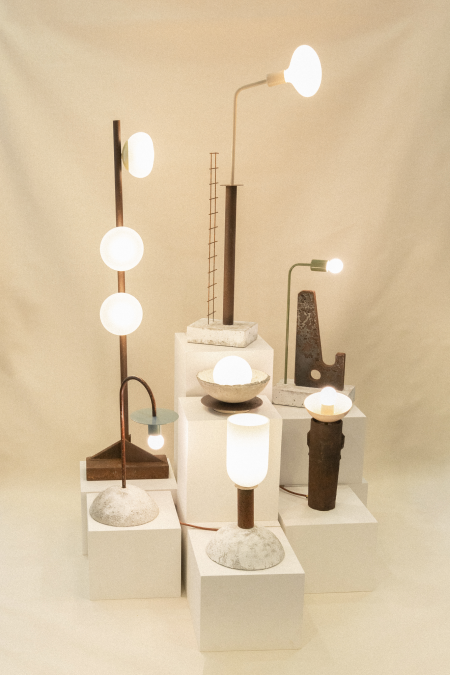 Brand Spotlight
Luminaire Authentic: Lights On
Canadian lighting atelier Luminaire Authentic self-describes as "authentically Canadian"—a perfect distinction for the Cowansville, Quebec-based brand. Inspired by Scandinavian aesthetics paired with local flavor and craft, the lighting studio is redefining what it means to be a truly local company. Founded in 2015 by Maude Rondeau, Luminaire Authentic offers custom lighting in a variety of options, including floor standing, pendant lights, ceiling lights, and wall mounts, all in infinite colors and material possibilities.
"How do we create lamps that are authentic as well as exclusive?," says Rondeau. "We make each one by hand in polar opposition to the usual production line model. As an entrepreneur, authenticity starts with genuine decisions, such as opening a workshop in the middle of the country, turning a former schoolhouse into a creative space, and then proceeding to build headquarters that can house growing ambitions."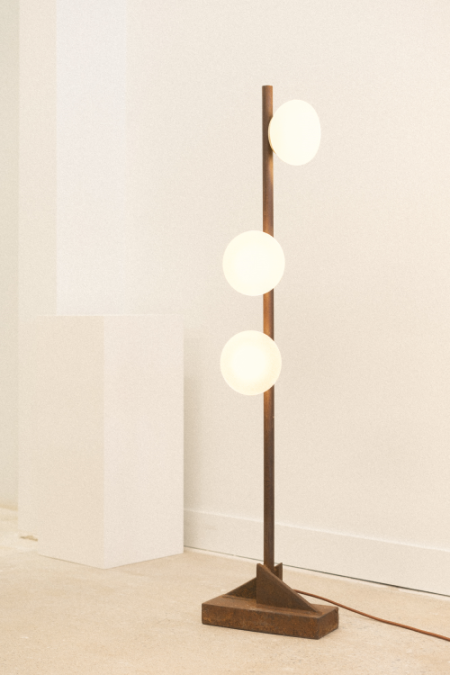 Luminaire Authentic's collections are defined by refined minimalism and local materials and craftsmanship. The brand prioritizes keeping every aspect of the manufacturing process being at home.
"We're really proud to have our collaborator and our artisan within about 20 miles of our workshop," says Rondeau. "And we are proud to say that we have a very unique, personal design made 100% in Quebec."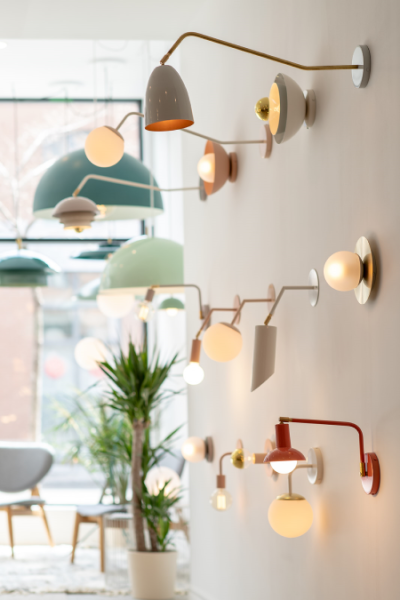 While the atelier has made a name for itself as supporting local craft, Luminaire Authentic launched a program this year to bring that pursuit to the next level—supporting young designers.
"We decided to collaborate with local artists," says Rondeau. "We wanted local artists to be able to create their own collections and shine in a new way, while opening our doors to the thousands of possibilities. The concept was that we want the artists to be able to create their own collection with us. We have them come and spend some time with us in the studio and we select one artist to shine within our collection each year."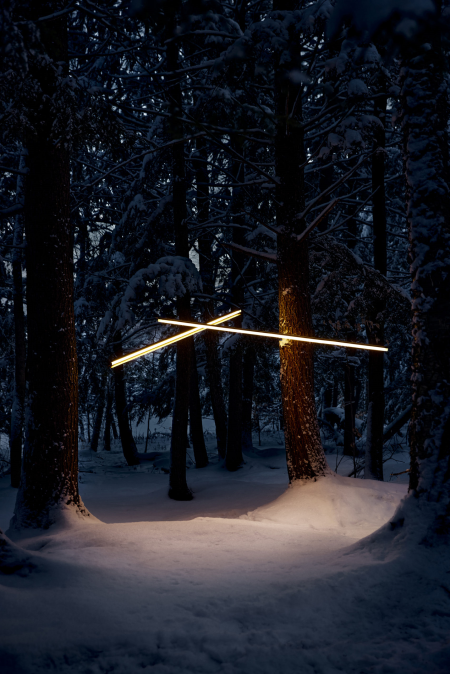 This year, local artist Jeremy Le Chetalier crafted the Solstice Collection alongside Rondeau. Featuring a minimalist Scandinavian aesthetic, the collection embraces the imperfect nature of the materials. The collection fits in seamlessly with the colorful nature of all Luminaire Authentic collections.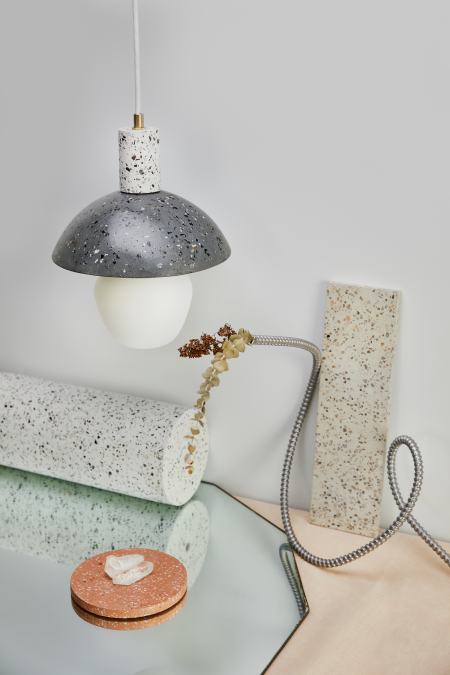 "We're a colorful company," says Rondeau. "We want to offer infinite possibilities for you to customize your own lighting. We have 54 colors for shades, infinite colors for glass bulbs, and we can personalize the bulb texture in a swell finish, frosted glass, glossy, or a pineapple finish."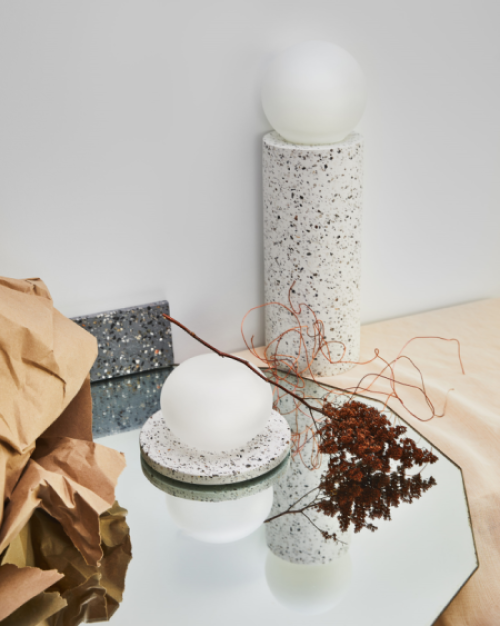 Recently the brand also launched their Terrazzo collection, placing a fresh spin on classic design while showcasing the beauty of the raw speckled material. Alternatively, their new Linear collection offers a minimalist, almost futuristic look that facilitates tranquility and the warm hygge feel associated with Scandinavian culture.