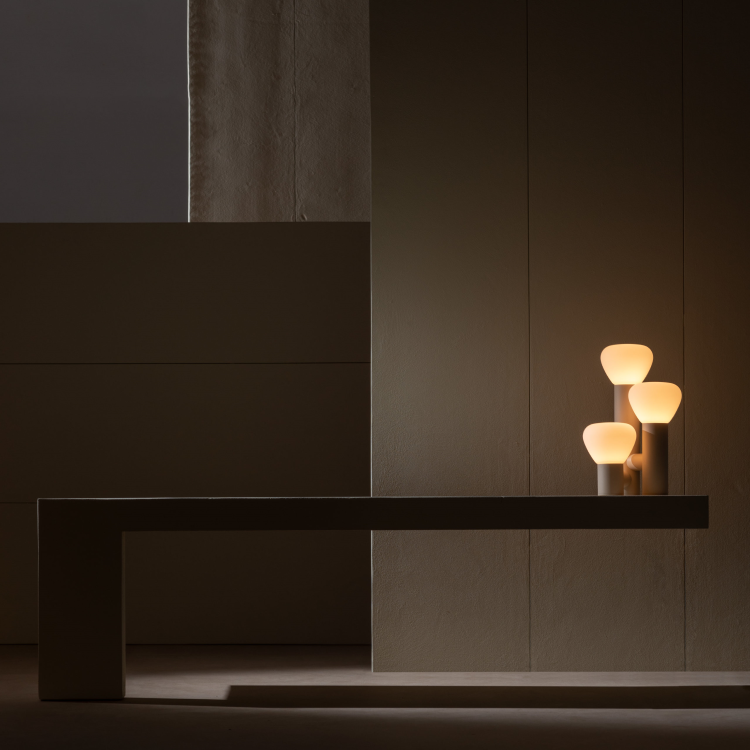 Brand Spotlight
Lambert & Fils: No Risk, No Reward
Situated in the heart of Montreal, Canada, Lambert & Fils blends technology and the poetry of materials to create contemporary works entirely by hand. Founded in 2010 by Samuel Lambert, who quit his 9-5 job at the National Film Board of Canada after feeling trapped by his cubicle, Lambert pursued a career working with his hands—a love instilled in him at a young age growing up in the pottery studio of his father in North Hadley, Quebec.
"Lambert maxed out his credit card renting out a small boutique on Rue Beaubien, a small off-street in Montreal, where he sold vintage Eames chairs and handmade lighting without a clear view of what the future would hold," says Rory Seydel, Sales Director at Lambert & Fils. "Slowly, the local community started to pick up on his original designs, leading to selling online and eventually reaching the international design community."
Today, Lambert & Fils creates original collections and collaborates with emerging designers from around the world with the intention of preserving the bond between design and making. Through their exploration of new design technologies, the atelier investigates the many shapes of light—meditating on voids, volumes, and the importance of "mature premiere," which translates to "raw materials".
"Material is a starting point for all projects, so it's really all about what we're feeling in the moment," says Seydel. "We work with a lot of aluminum, brass, steel, powder coat, and of course the material of light itself, which is the most important and omnipresent."
Stepping into their Montreal atelier is stepping into a constant state of experimentation. Lambert & Fils doesn't follow a rulebook and believes in the power and intimacy of warm incandescent lighting, which led them to develop their own sustainable LED technology to recreate the ambient glow.
"Lambert & Fils has always been a sort of underdog, but with effortless style and acute attention to detail, we seem to come up on top," says Seydel. "We stick to our ideals and taste, which I think makes us special in our own way. We only know how to do things our way, which is a strength and a weakness, but it's what we know how to do it and we keep doing it, and it seems to reach people, which is cool!"
While the design and materiality itself is deeply important to the brand, quality of light is equally so. By investing a lot of time into the quality of light and researching how to recreate the ambient light of a candle or an incandescent light, the studio has found its specialty.
"It's rare to pass a day in our atelier without hearing the phrase 'mature premiere', which is where we begin our journey and where we end it," says Seydel. "This is how we began making lights and how we continue to begin. It may take shape through an ephemeral form, not fully realized. With a sketchbook or an auto cad rendering. With a blow torch or a skill-saw, or often, just a pencil."