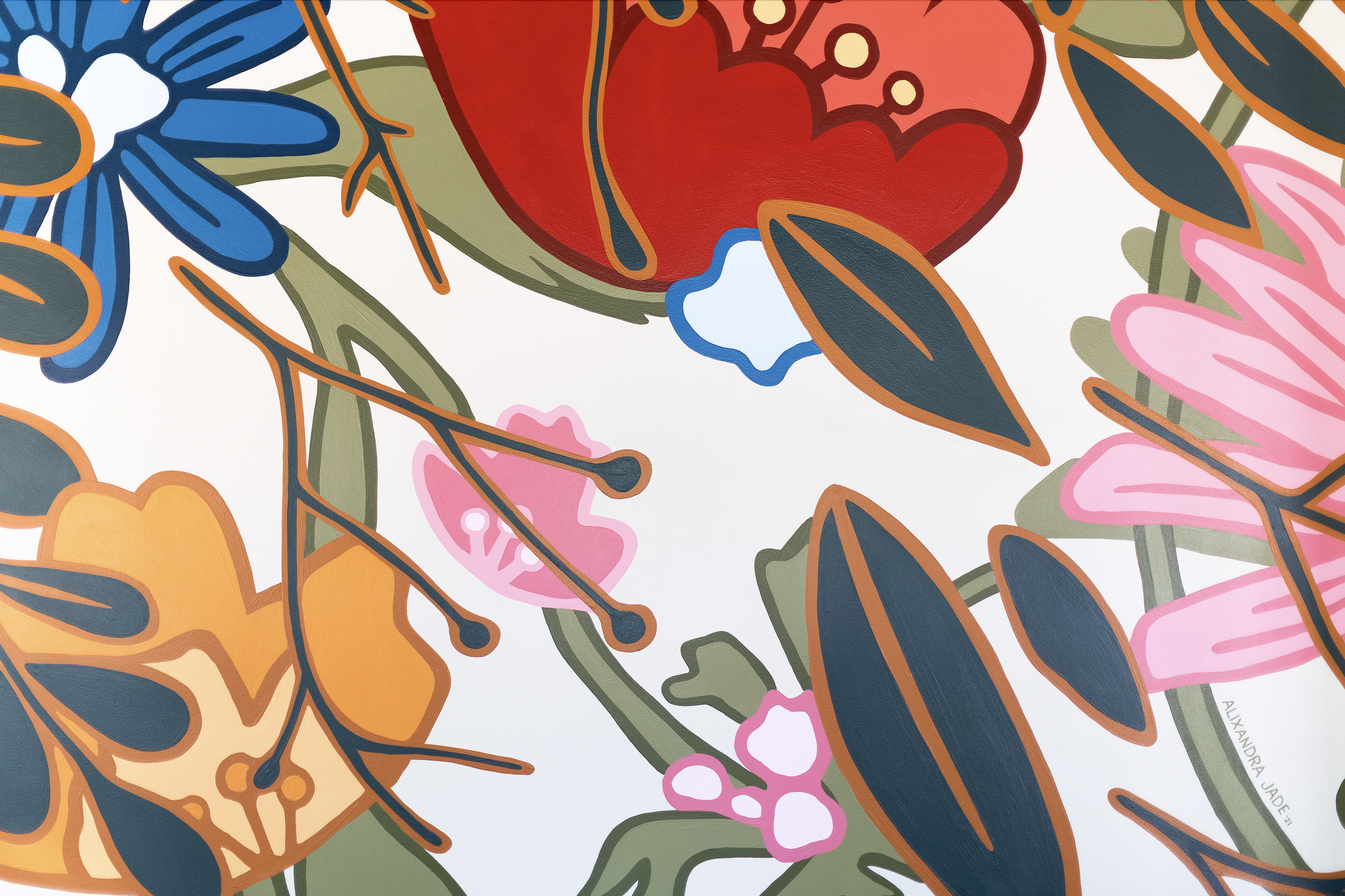 ICFF Trend Report: Found Art
Art can be found everywhere. A gallery within a nightclub. Murals that span for days. In carpet patterns. On hotel walls. Check out this roundup of four cool art features.

Shown: Bazal Nightclub
Mohawk Group has launched two collections this spring in collaboration with ArtLifting: Painted Perspectives and Social Canvas. With this launch, the company has partnered with ArtLifting to champion artists who are impacted by housing insecurity or disabilities. ArtLifting provides a platform and creates opportunities for these underrepresented artists to amplify their voices and participate in the contemporary art market. The partnership is empowering six artists through a collaboration to create carpet and flooring collections to be manufactured and sold by Mohawk Group. Each artist is valued to participate, respected for their diversity, and compensated for the use of their work, as well as support of the organization's mission.
Art Ovation Hotel, an Autograph Collection, announced an ongoing series of art displays by six artists and organizations that will run through September 6. The six new exhibits include Tribute to Andrés Valerio; Ana Albertina Delgado: The Human Mysteries and the Indifference of the Universe; Alexander Solotzew: Life in Colors; Peter Jacob Christ: Disappearing Signs of Life; and The Rainer Hildebrandt Collection: Original Painted Slabs from the Berlin Wall, as well as The Florida Watercolor Society (FWS)'s 2021-2022 Traveling Exhibition.
The first thing you notice about Elwood Hotel & Suites in Lexington, Kentucky, is the huge mural which wraps the building. It is bright, colorful, and produces smiles and second looks — spreading vibes of happiness and positivity at a time when we can all use it. Some call it a mural, some call it street art, and others, high-end graffiti. The mural was painted in summer 2021 by Canadian artist Alixandra Jade, who was selected through a global search by Lex Arts. It continues inside throughout the public areas and hallways of the new boutique hotel.
Charlotte, North Carolina, is getting a hybrid art gallery/nightclub. It's a tale of two worlds, so to speak. Bazal will have two spaces. The Gallery has a light vibe, while The Nightclub will juxtapose it completely with its dark and regal setting. The result? A heaven/hell dichotomy.