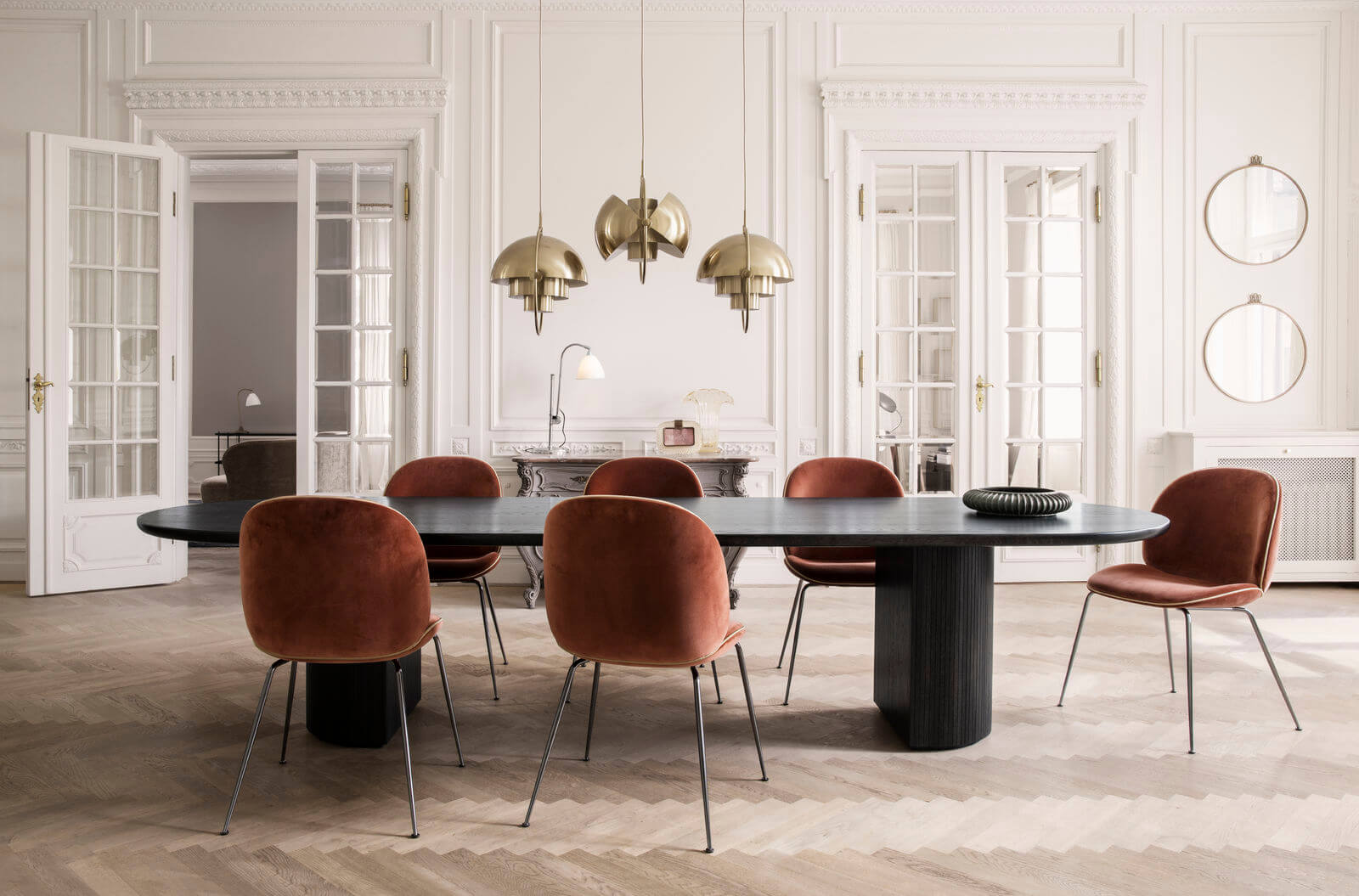 Designer Profile: GamFratesi Studio
GamFratesi Studio belongs to the latest generation of furniture architects, together representing a new interpretation of the meeting between Danish and international design traditions. Established in 2006 by the Danish architect Stine Gam and the Italian architect Enrico Fratesi, the Denmark-based studio takes its creative drive from a fusion of tradition and renewal and in an experimental approach to their chosen materials and techniques.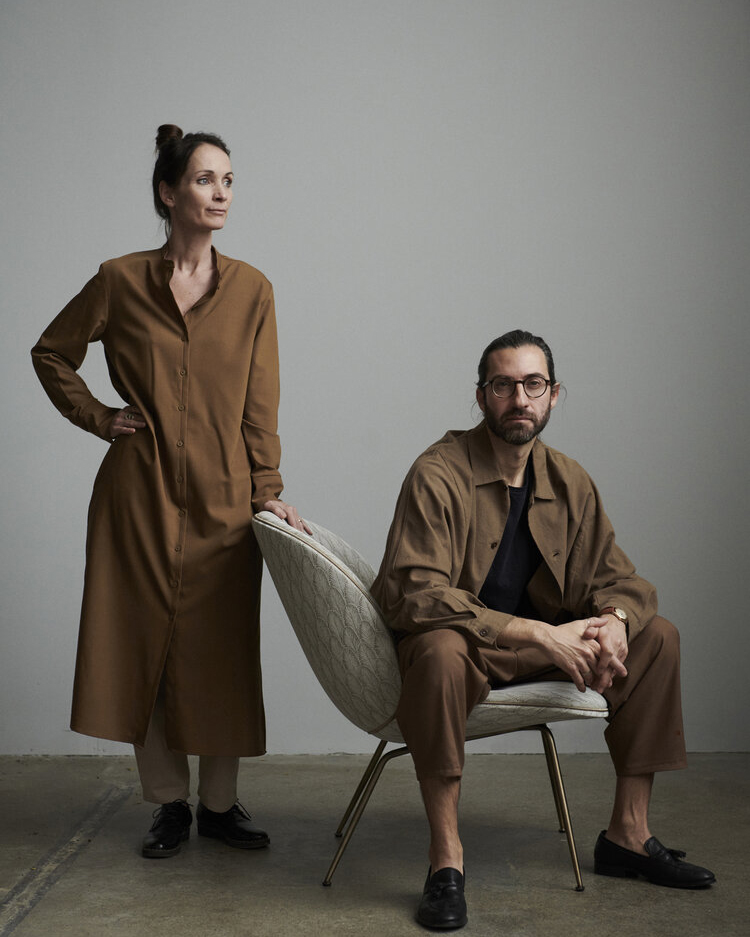 Gam got his start in design studying at the school of architecture in Aarhus, Denmark, before training and working as an architect in Italy and Tokyo. Fratesi trained in architecture at universities in Florence and Ferrara and worked as an architect in Stockholm and Denmark while continuing her studies.
"Our work is balancing between the traditional and surprising," says GamFratesi. "Often it takes just a small detail to achieve or break an expression, and we are very curious about that."
"As a pair, they operate in symbiosis, sharing everything across their personal and professional lives," says Jacob Gubi, CEO of luxury furniture brand GUBI, who has collaborated closely with GamFratesi for more than a decade. "Gam takes a particular and thoughtful approach to design, while Fratesi moves more conceptually and energetically. This instinctive and spontaneous fusion of two ways of working is one of their key strengths."
Today, the couple divides their time between their hometowns of Copenhagen, Denmark, and Pesaro, Italy, crafting furniture and lighting that reflects their experimental approaches.
"Their dual heritage affects the products they design—a combination of Scandinavian balance and harmony and Italian exuberance and openness," says Gubi. "Studying, researching, and moving between their two home nations—and consciously incorporating their roots in two strong design cultures into their work—they are confronted with juxtapositions on a daily basis. They work within the Scandinavian approach to crafts, simplicity and functionalism, but the Italian influence is always present in a strong emotion to the concept and story behind each piece."
GamFratesi's collaborations with GUBI feature a wide range of bold and timeless designs. These include the elegantly geometric TS Table Collection, the Epic Coffee and Dining Table, the highly distinctive Bat Chair, and their insect-inspired Beetle Collection, which features the Beetle Chair—now one of GUBI's most beloved iconic designs.
"We found the inspiration for Beetle Chair in the anatomy and aesthetic of the beetle," says GamFratesi. "We reinterpreted the beetle's hard and characteristic shell and structure in a chair that, like an actual beetle, has a hard exterior and a soft interior."
The Beatle Chair is stackable and flexible, perfect for informal meetings or lounging around the dining room table. Meanwhile, when designing the Epic table collection, GamFratesi drew inspiration from Greek columns and Roman architecture—naming it after the Epic Pomes of ancient Greece.
"Contrasts are often the center of our inspiration," says GamFratesi. "Both in work and daily life we are constantly confronted with contrasts, and we do work a lot with references and respect to traditions in both our cultures. We both have roots in strong design cultures. Studying, researching and moving constantly between our two countries, it has become such a natural part of us, that it will also show in our work."