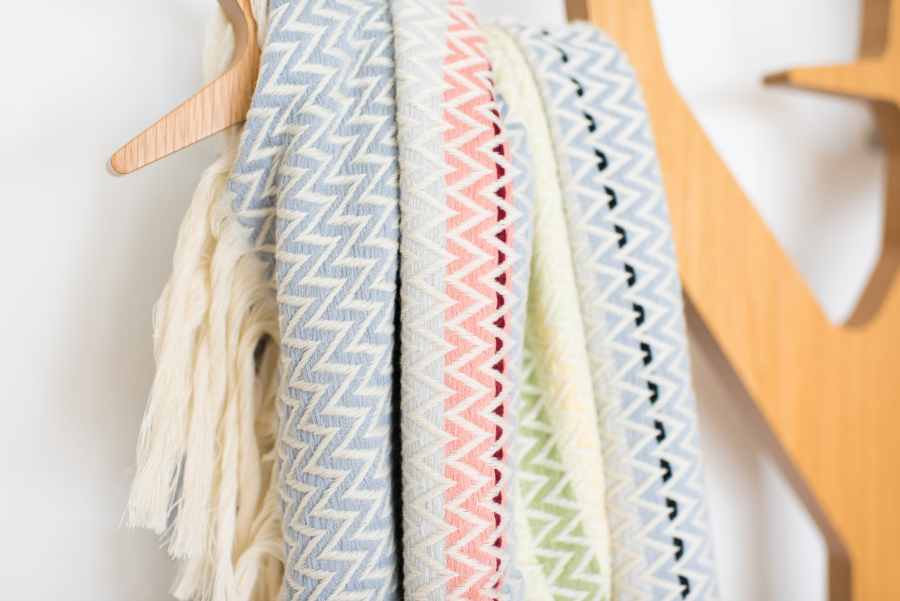 Fram Oslo: To The Touch
Norwegian furnishings and interior design company Fram Oslo founded in 2016 by the Hof sisters, Sunniva and Annette, based on their shared desire to develop quality products with a modern and sustainable signature that will last generations. In tribute to Norwegian design heritage, a founding principle of the brand, Fram Oslo aims to make Norwegian design better known across the world while making Norwegian traditions and contemporary design more accessible. Most commonly known for their blankets, pillows, vases, tablecloths, and hanging solutions, Fram Oslo incorporates Norwegian values and practices in everything they do.
The brand produces all of its collection in Norway with local producers and companies who have a long history of textile, woodworking, or weaving.
"We are utilizing local craftsmanship and expertise that is enabling us to bring products to market quicker," says Hoff. "We also know exactly how our products are made and under what conditions. We are proud to partner with Norwegian production companies that have long experience in their field."
Norway's long tradition of social responsibility and charitable work is also an important part of Fram Oslo, which has led them to donate ten percent of profits to UNICEF.
"We have a responsibility for how our operation affects the environment and we seek sustainability in each step of our journey," says Hoff. "We use high quality and environmental friendly materials, such as EFC certified wood and wool."
All of Fram Oslo's products are designed by a roster of both up-and-coming and distinguished Norwegian designers. The brand places great importance on supporting new designers who share similar values.
"This spring we are excited to be hosting a designer competition to encourage new designers to submit their ideas," says Hoff. "We are working with the now established design exhibit Handverk+ and Norway's leading designer, Andreas Engesvik, to inspire new designs that can be turned into products for sale."
While the brand plans to eventually delve further into furniture design in the future, their current most popular product abroad include Bunad Blanket Collection, designed by award-winning Norwegian designer Andreas Engesvik.
"Each Blanket, made of 100% new wool, relates directly to the colors of a corresponding Bunad," says Hoff. "Bunad is the name used for Norwegian traditional clothing and folk costumes, and each blanket represents different areas in Norway. The blankets and pillows have a soft and delicate feel. The Haldar wall hanging solution is a highly popular design in Norway and is gaining popularity abroad. We are excited to bring this innovative wall hanging solution to the US market during ICFF."