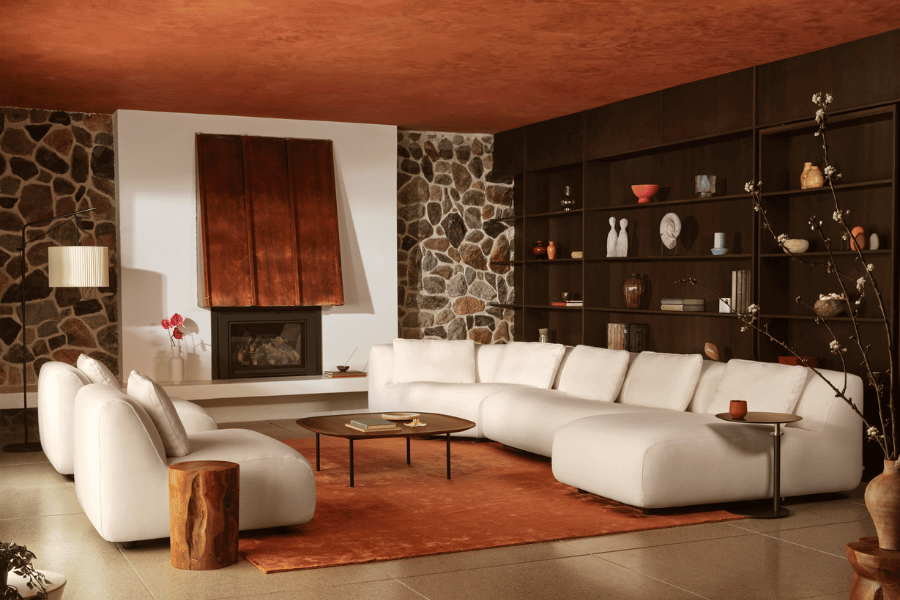 Brand Spotlight
EQ3's Distinctly 'Canadian' Approach to Business
We are shaped by the physical environment in which we live. In the case of EQ3, which manufactures and sells residential and commercial furnishings, being based amid the prairies of Winnipeg, Canada, has inspired the company's prevailing aesthetic: beautifully restrained forms made with high-quality natural materials. It also has fueled EQ3's passion for reducing its carbon footprint.
By maintaining autonomy over every phase of production, the company can consider the design of its furniture, lightings, rugs, and accessories as well as the process by which they are made. Product design, R&D, and custom upholstery manufacturing share space with executives at the company's Winnipeg headquarters.
Creatives collaborate with those who produce their work, seeing, touching, and interacting with the designs to ensuring the quality of each collection. (EQ3 also owns a manufacturing facility in Indonesia and produces goods with partners in Denmark, China, Taiwan, India, and Canada.)
In some cases, when EQ3 hasn't been able to find a sufficiently environmentally sensitive solution, it has created one. An example is its high-performance fabrics, made without harsh chemicals yet still water-repellent and resistant to spills. Another is the water-based finish that it developed for its wood designs.
EQ3 calls its business "a modern Canadian approach to furniture and home goods." Perhaps. But the resulting products honor the culture and land where they are created.