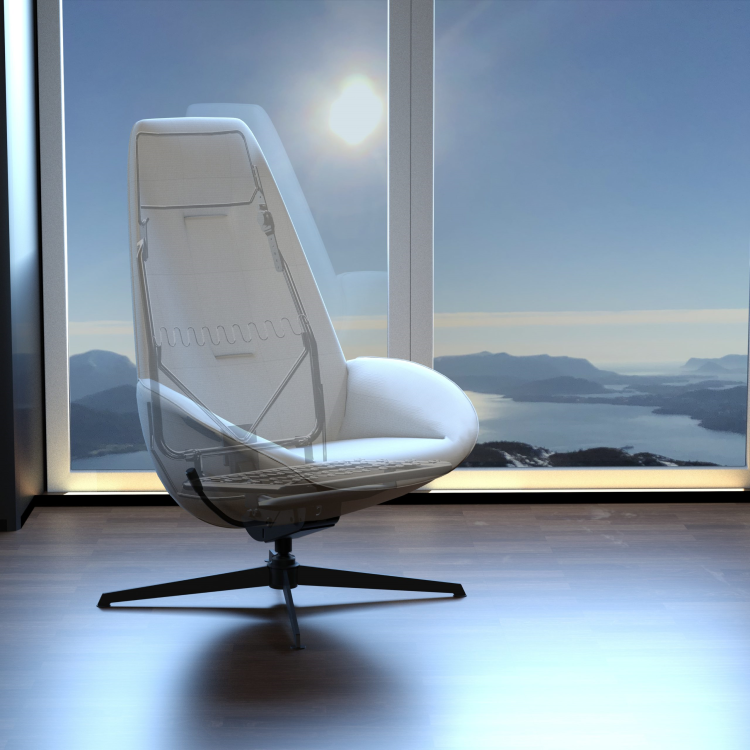 Dyfosit: Behind The Scenes
Comfort, quality, and design freedom—those are the main principles that Norwegian company Sykkylven Stål has instilled in Dyfosit. A brand with a 70-year history as a supplier of metal components, functional frames, and systems to primarily Norwegian furniture manufacturers, Sykkylven Stål's daughter company Dyfosit, founded in 2019, is the result of the brand's own drive for innovation. Today, Dyfosit is known for their MK5 system—a patented seating system developed by skilled engineers with years of experience with product development in the furniture industry.
Where did the idea for the company stem from?
Dyfosit is a result of a realization of our own competence and drive for innovation. Through the years we have produced functions and components on demand from customers. Up until the financial crisis in 2007-2008, we had focused on made-to-order production. It became evident that we had to change when we lost majority of our income as a result of outsourcing and cuts. We had to move away from made-to-order production and over to designed for production-products and standardized solutions, where we would adapt the products to the customer's needs.
We have focused on innovation and standardized solutions since then. A few years ago, our customers expressed the need for something new, exactly what they wanted. We embarked on the journey of finding what this "new" could be, and after much hard work from many skilled people, we made the "MK5" (our patented functional system), and it was exactly what our customers were looking for.
What products do you offer?
We offer functional systems for recliners, lounge chairs, and sofas. We create the movement and the "support system" (frames) in the furniture. We provide new opportunities for designers, which again provide uniqueness and identity to furniture manufacturers, and we provide the comfort for the end consumer.
What about the design component? 
Design is not our forte, but we allow for greater design freedom for our customers. Without getting too technical, our system allows designers to freer realms while designing as there are fewer components that needs to be taken into consideration in the creative processes. Seat, back, and armrests can be tailored to design, as can the handle and the spider base. With our MK5 system (as it is called) there is little to no limitations regarding design.
Can you talk a little about the technical components of the MK5 system?
Normally when you recline a chair, the seat stands completely still or it comes a little forward. After a while you can experience a feeling of "slipping out" of the chair, you may have to adjust your seating positions quite often. The majority of your weight will be put on your lower back and tailbone, and you may become a little sore if you have been seated for awhile.
What happens when you recline a chair with an integrated MK5 functional system is that the angle of the seat changes in sync with the movement of the back. The angle between the seat and the back-frame is tailored to a more natural and comfortable seating position. The weight of your body is more evenly distributed on the backside of your body (thighs, bottom, and back). This not only makes you more comfortable, you can also stay seated for longer.
A little fun-fact about our MK5 functional system; when you recline the chair, your shirt, sweater or whatever you are wearing, will not be tucked out and dragged up your back (you may experience this with other functional seating movements).
What would you say to someone who has never tried a Dyfosit chair?
We can talk for ages about the theory and technical aspects of what we have to offer, but nothing can beat the experience of feeling this level of comfort yourself. The feeling of sinking down and into a chair that mirrors your movements and naturally balances your body, provides a feeling of comfort you have never experienced before. It is unbeatable and it cannot be explained. It has to be felt and experienced.