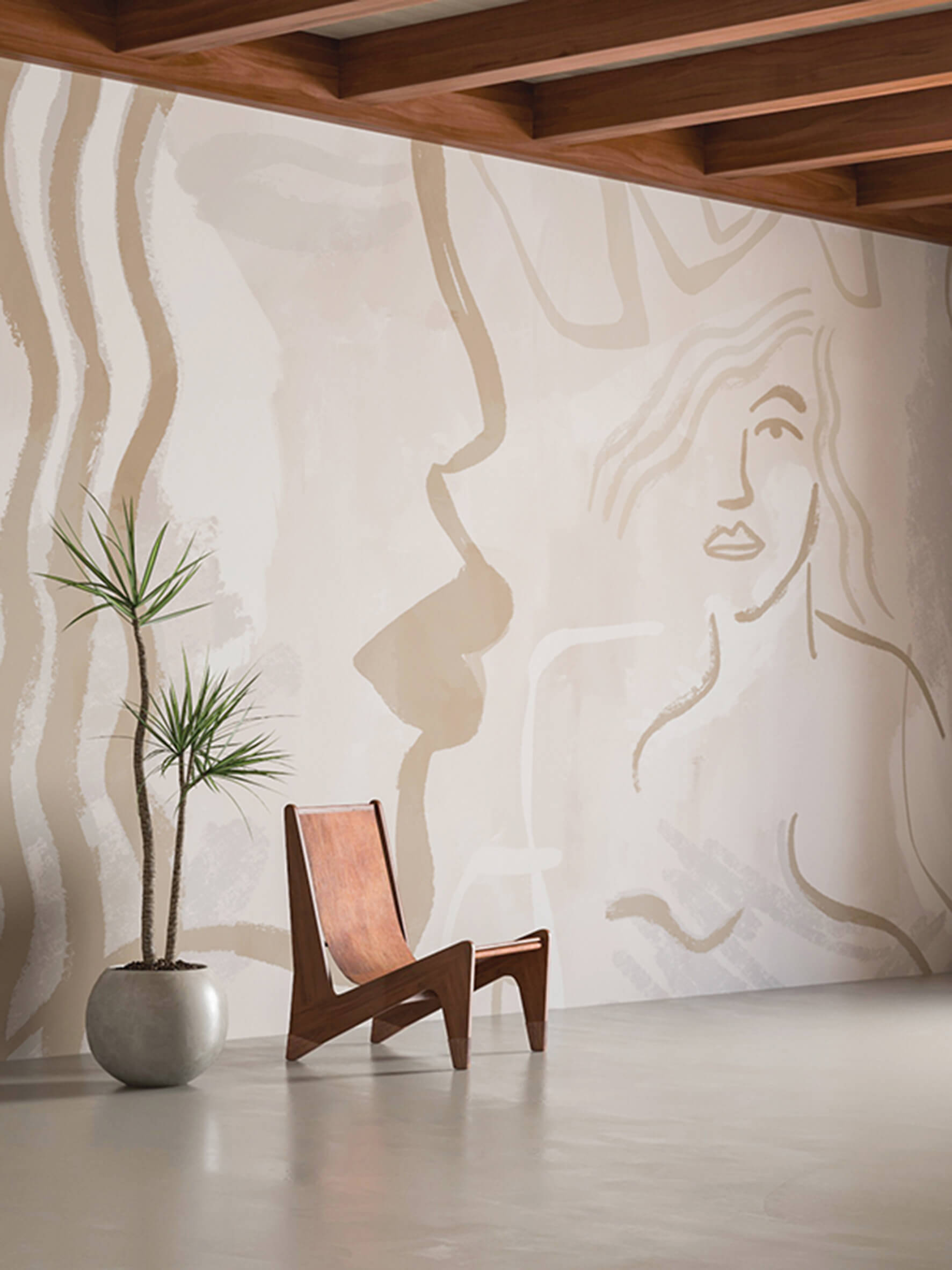 Brand Spotlight
Drop It Modern: Colored by Memories
Drop It Modern founder Bree Scott got her start painting backdrops for photo shoots. That awareness of how color and light interact informs the wallpaper she creates and prints in her Portland, Oregon, studio. Memories from her childhood in California's lush Heartland inspire the designs. But pattern and hue are the tools that help her realize her vision.
Specializing in wall coverings for residential and commercial use, the company issues designs bi-weekly and thematic collections annually. It works closely with mills to develop custom paper options, including ones without PVC, and will introduce a line of Type II PVC-free wallpaper soon.
One of Drop It Modern's recent highlights was being asked to design a wall covering specifically for the Crossroads, an exhibit at the 2023 International Contemporary Furniture Fair curated by Rockwell Group founder David Rockwell and Wallpaper* U.S. Editor Pei-Ru Keh.
"We were approached to create something that had an American landscape theme," Scott says of the brief. The result was Big Sky, a composition featuring cumulous clouds and wide-open vistas. The mood of the design can shift depending upon its specified colorway. "Without the Crossroads' proposition, these patterns never would have come about," Scott says of the wallpaper. "So, to us, the experience was amazing!"