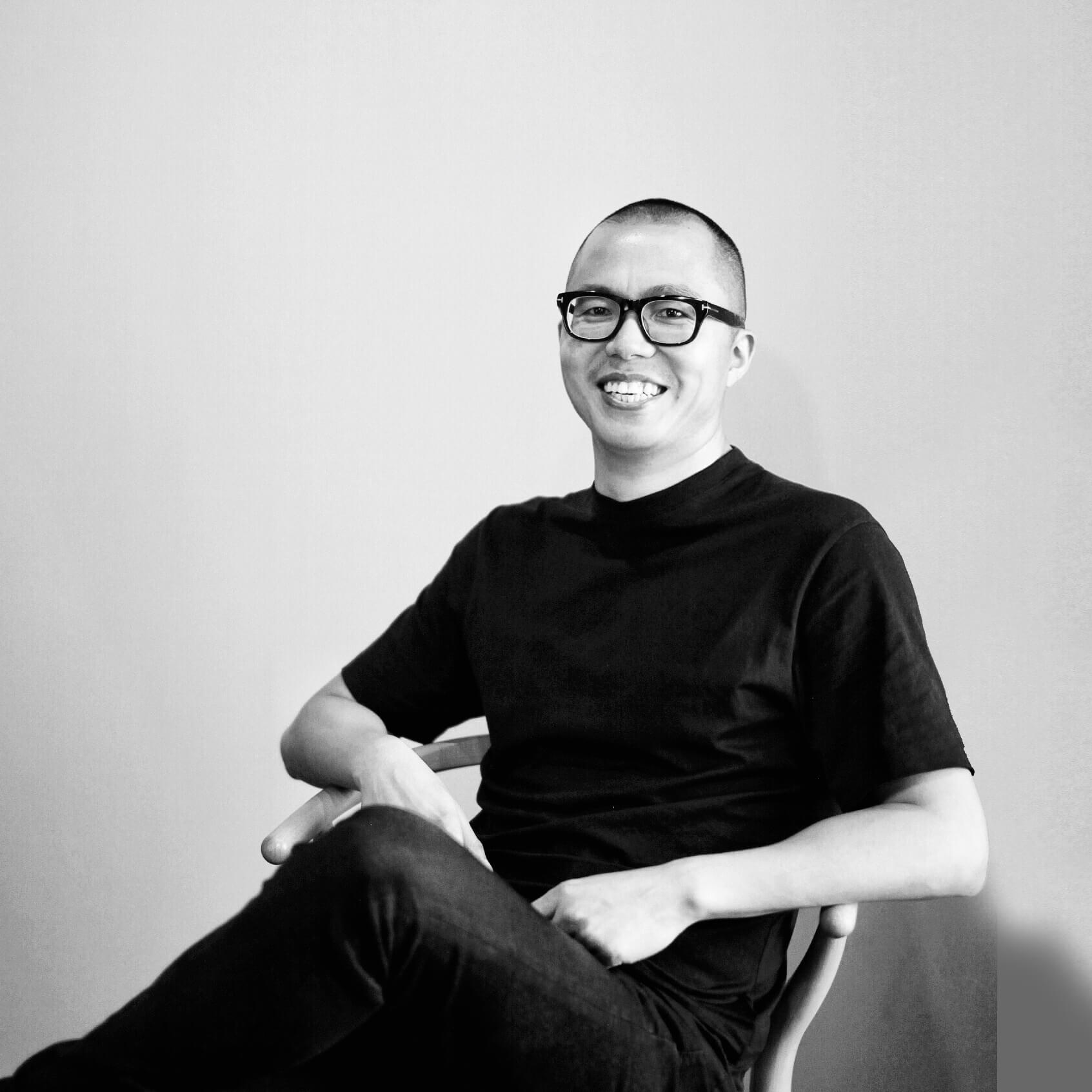 Designer Profile: Xianting Pan, Zoom Design
Adhering to the concept of "Harmony with Life," Xianting Pan, founder of Zoom Design, has an innovative spirit. Founded in 2010 in Shanghai, his company creates restrained, yet powerful spaces and furniture for hotels and real estate groups. Here, Pan shares his love for his hometown (and Italy!), his most memorable project to date, and what's next.
Tell me about yourself. How did you get into design?
My major in university was furniture and interior design, and after graduation, I worked in the largest civil furniture factory in Guangdong at that time. The experience of following up the whole process of furniture making in the first-line workshop took me from books to practice, which not only trained me to be sensitive to furniture size, material touch, ergonomics, and spatial scale, but also made me realize what it is to "design."
What led you to create Zoom Design?
After leaving the furniture factory, I moved on to soft decoration, a new and broader track. With the rapid development of the real estate industry, local companies have been presented with opportunities. In 2010, I founded Zoom Design in Shanghai with two college friends, hoping to explore more possibilities of design by myself. We currently provide integrated professional services of space design, soft furnishing design, furniture manufacturing, and procurement for leading hotel groups and real estate companies, covering boutique hotels, sales clubs, villas, and model houses.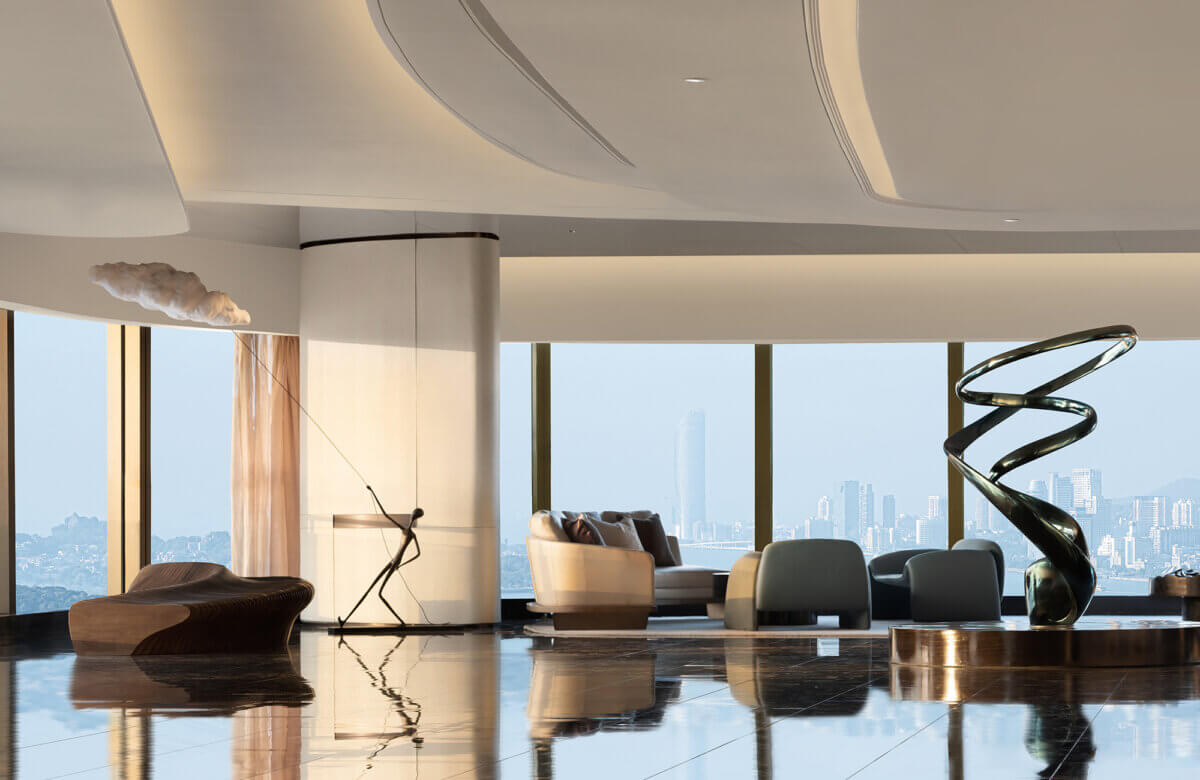 What's your design philosophy?
We always insist on the concept of "in harmony with life." We believe that design should explore the core of spatial living – to serve life and make people have a good experience and feeling. To be in harmony with life means to explore the relationship between nature, humanity, and life, and to present the beauty of life with contemporary art. The harmony of nature, the power of humanity, and the light of life are all sources of inspiration for us. Under this concept, we hope the design is restrained, calm, and introverted, and we strive to write the kernel of space life with pure language so that people can experience the beauty of design.
What is your favorite city in the world?
My favorite city in this world is Shanghai. As an important economic, transportation, technology, and exhibition center in China, it is an open, friendly, and tolerant international metropolis. At the same time, Shanghai is a national historical and cultural city, with a deep cultural heritage of modern cities and many historical monuments. The traditional Wu-Yue culture of Jiangnan and Western industrial culture intermingled here, forming a unique Shanghai culture. All of these are the essence and spirit of Shanghai, and the "harmony" spirit of Zoom Design is intertwined with the spirit of the city.
I live in Shanghai. Not only does Shanghai have skyscrapers, but it also retains pleasantly scaled, historically, and culturally distinctive architecture. It is a fascinating place where business and culture meet freely and where the most cutting-edge trends and fashions converge. When living here, I often feel the vitality of business as well as the charm of humanity, which has a constant attraction for us who work as designers.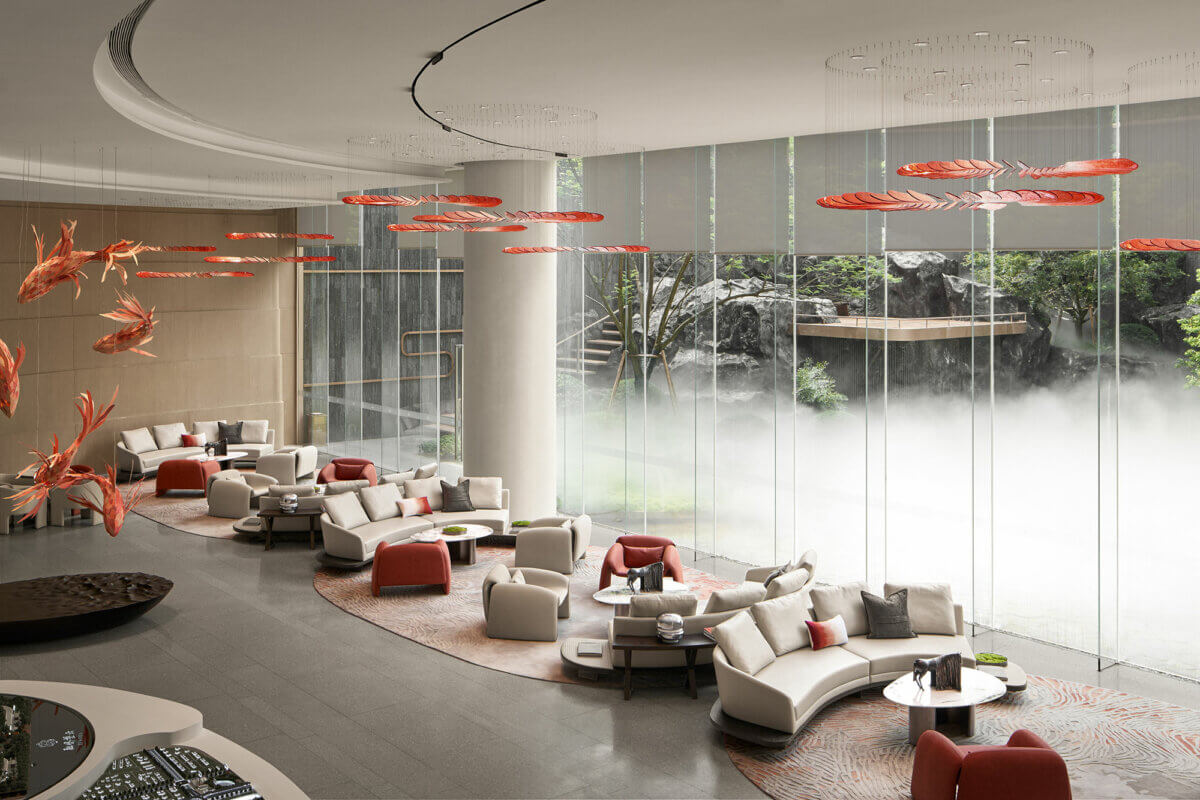 What is the most rewarding project you've done to date?
Gubei Water Town is the most valuable cultural tourism project I have done so far. This project covers an area of 9 square kilometers, backed by the Simatai Great Wall, for which we have planned and designed more than 20 hotels. The design of cultural tourism real estate focuses more on "differentiation." From the spatial difference between the north and the south to the temperament of a furniture ornament, we will try to capture the different regional characteristics to make a distinction. Therefore, we created B&B hotels that fit the northern mountain landscape. Instead of designing from a purely decorative perspective, we wanted to take advantage of the natural conditions and local culture to give more than 20 hotels different styles and landscapes, while considering the long-term experience of community operation and usage scenarios, and eventually these hotels were completed one after another within five years.
This project proves that Zoom Design is capable of planning and practicing large-scale cultural tourism projects. We are not only designers who study the project conditions and create, but also observers and recorders of the cultural tourism industry. Later on, with this idea and experience of "localization and strategy first," we have realized the soft decoration design and implementation of many tourism projects, including Wuzhen, Zunyi Yangtze River Village, SUNAC Mogan Valley, etc.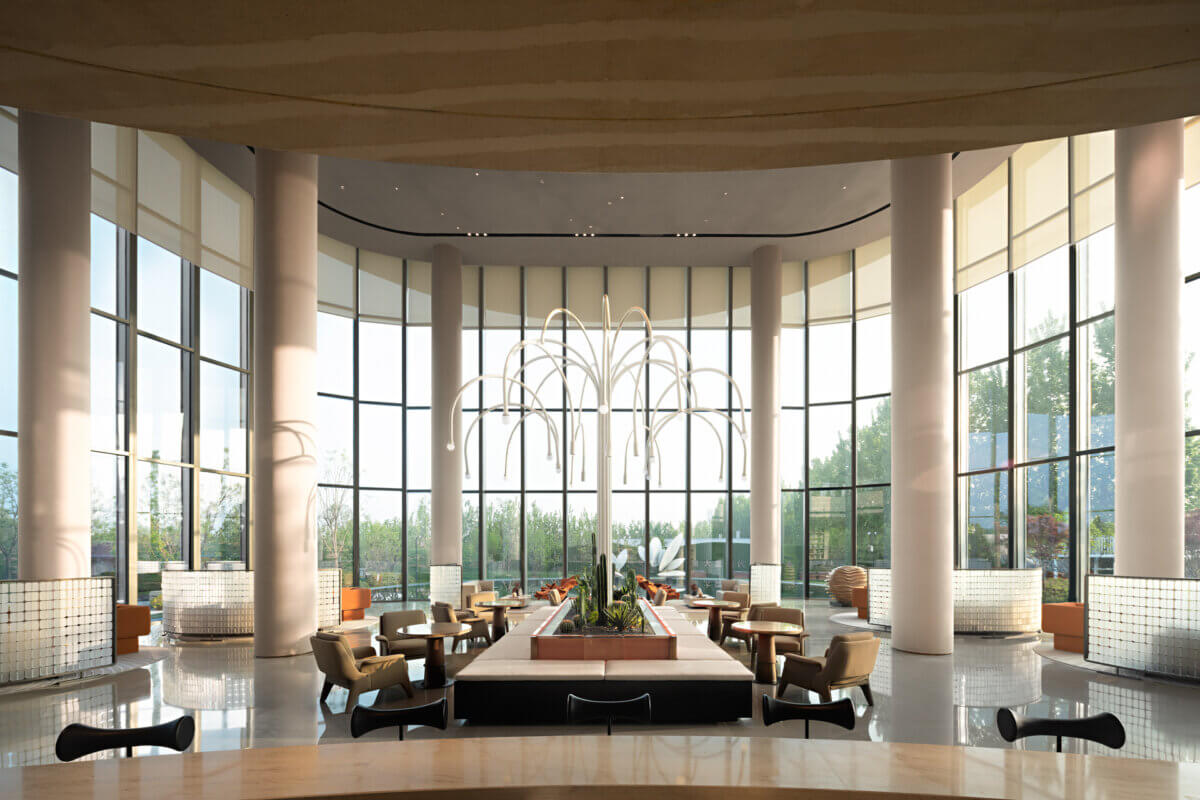 Where is your favorite place to travel for rest and relaxation?
If I were to choose one place to rest and relax, I would choose Tuscany, Italy. Tuscany strikes me as the place where the Renaissance began and where nature and culture blended perfectly, where outstanding artists such as Michelangelo and Leonardo da Vinci emerged. Whenever this place comes to my mind, I remind myself of the local chalk rocks, the famous golden Tuscan sun, the red soil, the thick green forests, the olive tree orchards, the vineyards and pastures. It all looks so beautiful that one can forget about the troubles.
Design trend you'd like to forget?
We do not attach to trends in our design, but we also do not deliberately avoid them or forget them. In my opinion, trends are part of life and a general summary of people's preferences. Although we do not generalize, trends have their value as a reference, which allows us to practice the concept of "living in harmony with life" in our design, and make the space achieve the integration of design and product power.
What is something you hope to accomplish that you haven't done yet?
From furniture design to interior design and soft decoration design, I have been exploring more possibilities with design and deeply engaged in the practice of urban real estate and cultural tourism real estate. At present, our projects are basically in the city or on the edge of the city, and the rural area is the part we have not yet covered. If there is an opportunity, I hope to transform a village project, to revive the local spirit of a place, to renew a way of life. I am interested in how nature, vernacular, tradition, and modernity can be integrated and relatively independent, which is an area we can explore.