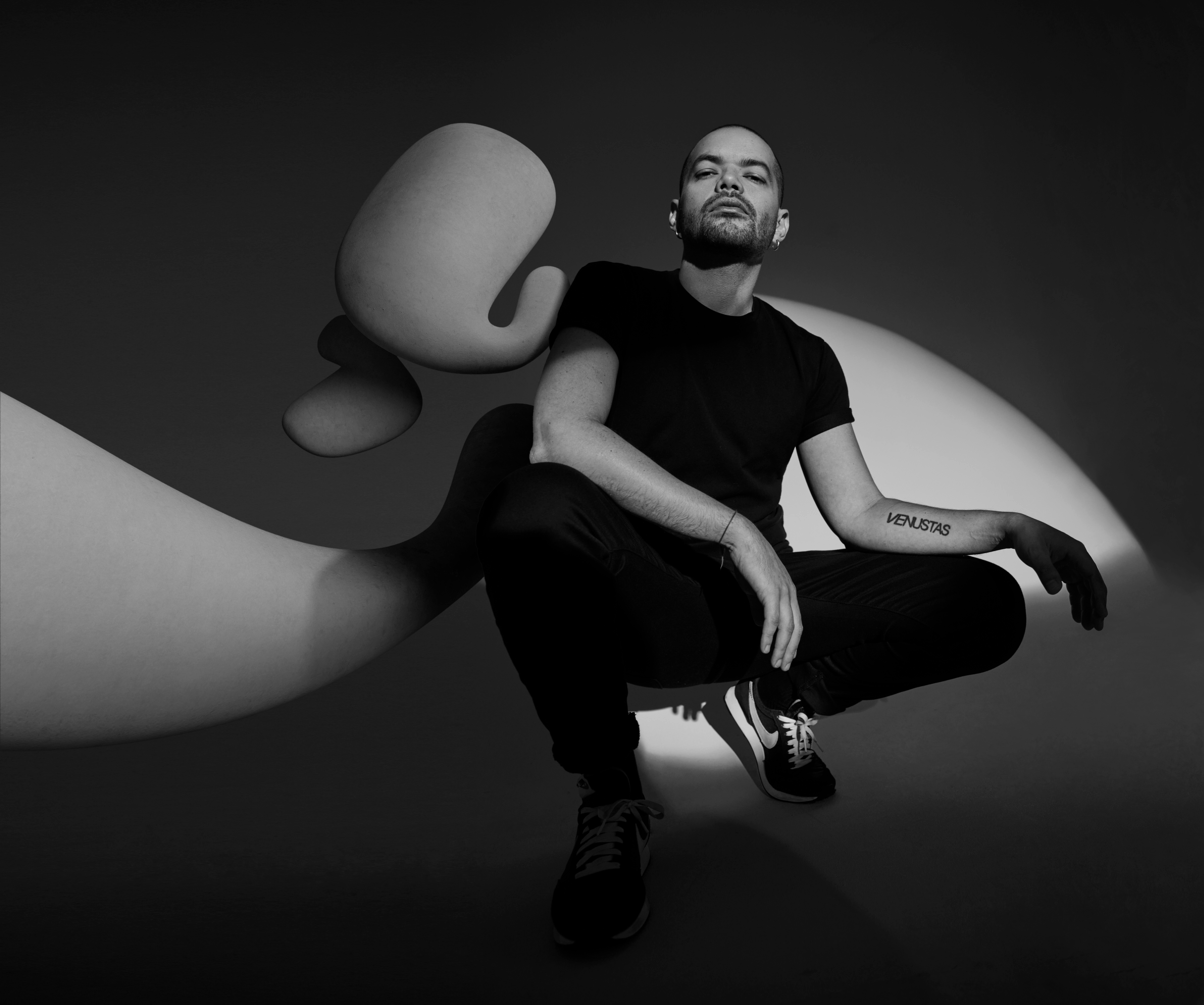 Designer Profile: Rodolfo Agrella, Rodolfo Agrella Design Studio
Designer and architect Rodolfo Agrella is at the heart of a team in charge of manifesting narratives into award-winning physical and digital products, interiors, graphics, exhibitions, and immersive spaces. As Creative Director of his eponymous design studio, Agrella has quickly established himself as a distinguished designer. Read on for more of his story!
When did you know design was the path for you?
Pursuing a career in a creative field was natural for me even if I didn't grow up around architects or designers, nor had a very clear understanding of the role of design in society,  but I was highly exposed to the rich cultural scene of Venezuela during the 90s, absorbing all of it at a very young age.
If I have to mention a pivotal point on my path, for sure it was while studying architecture at the Politecnico di Milano, specifically attending Beppe Finessi's Architettura degli Interni (interior architecture) classes. Finessi, as a renowned design researcher and critic, shaped the lessons as an open conversation about unconventional work from an array of creators and designers beyond architecture, all with the sole intention of igniting in us – his students – the curiosity spark outside the architectural field. And he certainly did that on me. I realized that I was receiving a toolkit to fearlessly use within all the design disciplines and potentially ignite that same spark in future generations.
Where do you start when approaching a new project?
At Rodolfo Agrella Design Studio we work on a diverse array of projects and disciplines, each one with specific needs, scales, and timeframes. I personally don't like to infuse my team with a precise design approach; we are pretty open to innovative ways to understand design issues. We start each project listening to the client and discovering the real design issue that needs to be solved and from there we build a project structure and curate a team that includes what we call "design outsiders" – musicians, chefs, biologists, engineers, etc., so they can  add their two cents to our design melting pot, fostering innovation and collaboration.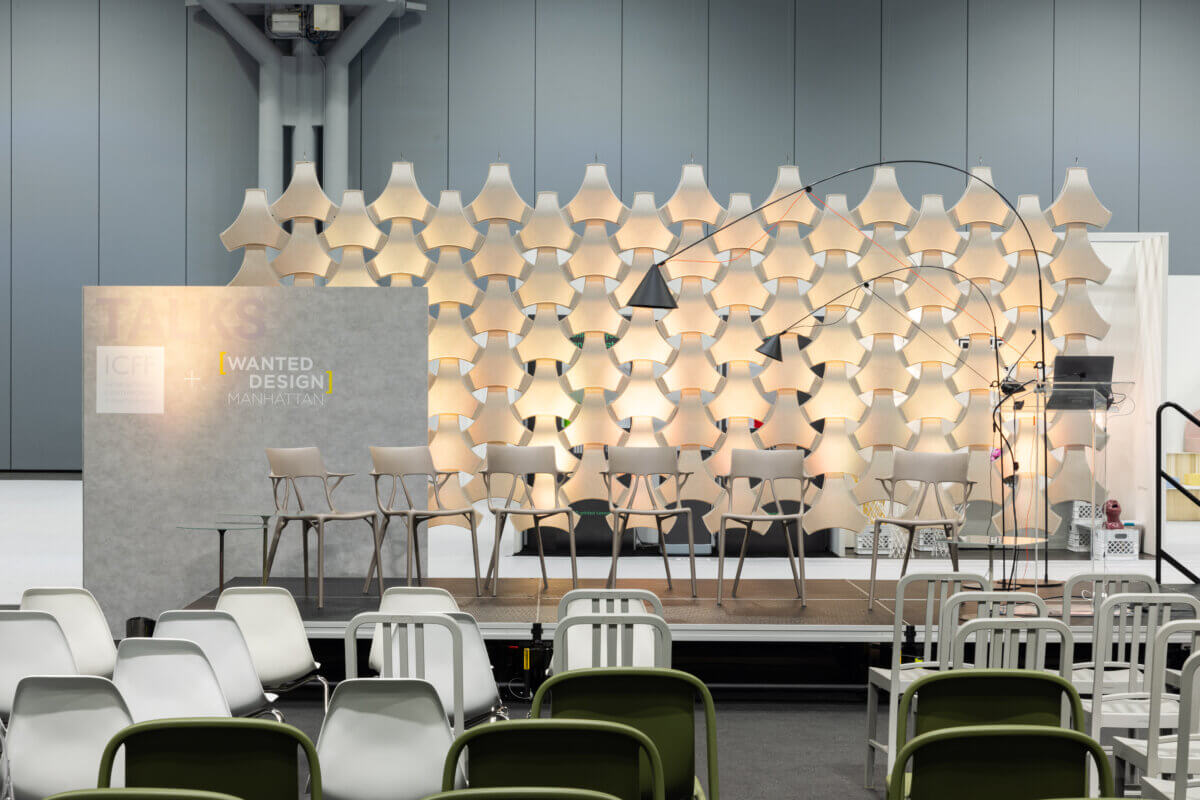 You've done some environmental design treatments for WantedDesign Manhattan. What's your favorite part of the project?
When Claire Pijoulat and Odile Hainaut, WantedDesign Manhattan Directors, invited me to help them create the mood of the show at the Javits Center back in 2019, I knew it was a challenging, full of potential, and exciting project, with the extra layer of a wonderful purpose to promote design.
Since the very beginning we had lengthy conversations about the intention behind the space and how to create an intentional journey for visitors and exhibitors, keeping in consideration multiple variables, such as resources, installation process, and  sustainability aspects, all while creating a clear, bold, and fun exhibition design statement.
My favorite part of the project is to be able to be a design channel, bringing together multiple companies, products, and ideas into a cohesive, intentional, and fun narrative on a delicate juggling act, where everyone involved is excited about the final product and willing to come back next year after the experience.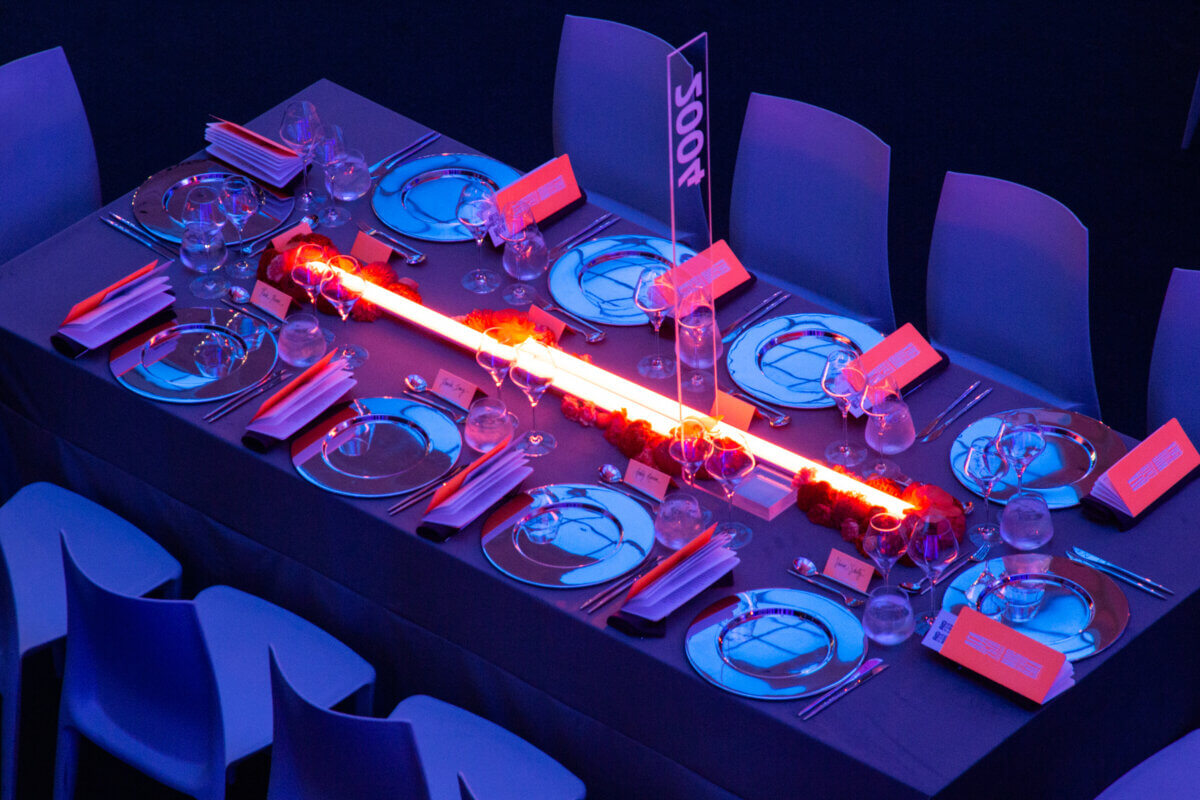 What are some of your all-time favorite projects?
First times are always memorable, so my favorite projects – so far – are Teneo and the 25th Anniversary Gala of Aid for Aids, both with completely opposite scales but with the same intentions, to create new memories.
Teneo is one of the first objects I designed as a food design exploration. Basically an ephemeral utensil produced in cacao and cassava flour, developed with a gastronomic team with the idea of generating a useful object with a gustatory memory. For the Gala project, we created a full experience at the American Museum of Natural History, designing everything that was possible, from the overall concept to the selection of the forks, from the graphics and the flowers to the lighting project. It was a titanic effort and a fun and memorable Gala.
What is something you hope to accomplish in life that you have not done yet?  
So many things! The list is long and diverse. I would like to build a platform for the promotion of Latin American design with programs centered on the exaltation of our ancestral communities and their design–technologies developments, as well as building a bridge between the digital and the physical world through design. I know, it's a long shot, but well worth trying!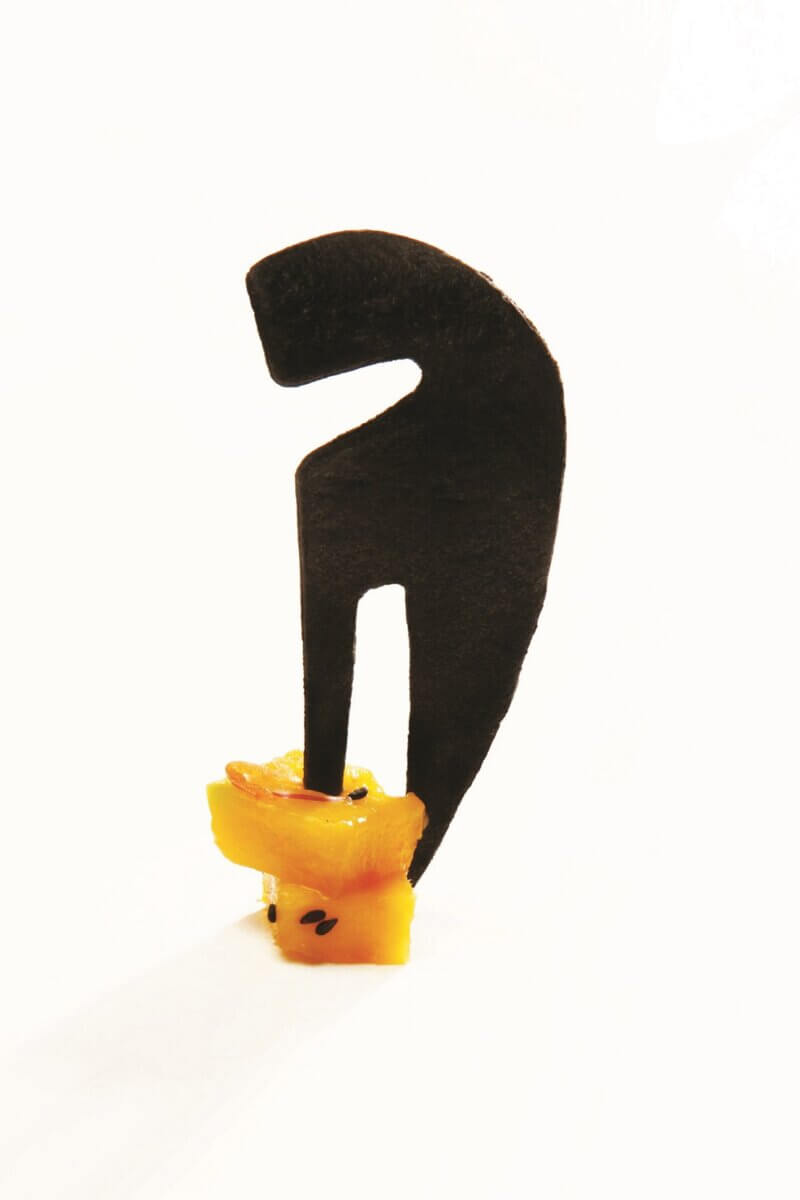 Any lessons learned throughout your career that stand out?
There are some really important lessons I learned over the past decade, especially after my relocation to New York. Certainty and resilience are the best tools to achieve success. Listening to the client is as important as listening to your intuition, and never underestimate the power of a good laugh to achieve the impossible.
What's one of your guilty pleasures?
If guilt is involved, then it's not a pleasure. Getting rid of the guilt element, I find weirdly soothing going to a bookstore and smell the ink of the newly printed books, walking around New York with no precise route for the sake of reducing my perception of the city's pace or – my favorite – drawing for hours on my sketchbook without a specific idea or project in mind, just connected to my inner child and intuition.