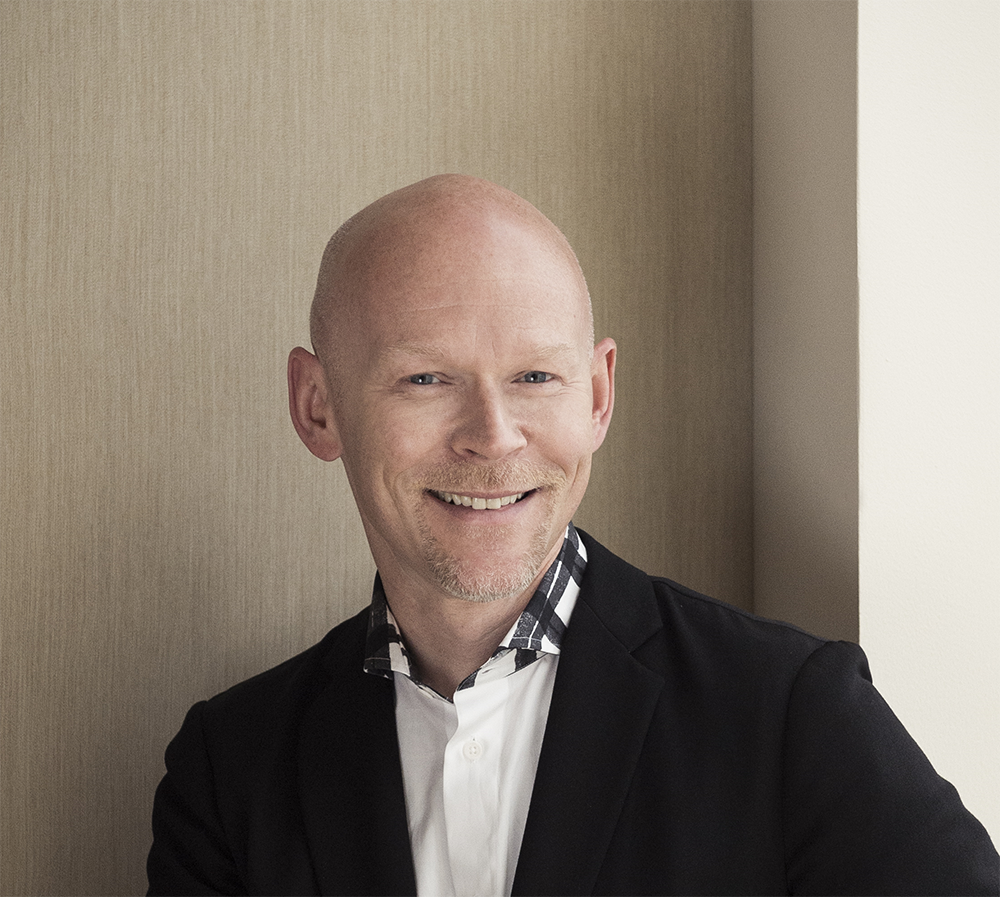 Designer Profile: Ray Ehscheid IIDA, RDI
Ray Ehscheid, IIDA, RDI; Managing Director, IA Interior Architects. 
Meet Ray Ehscheid, principal in IA Interior Architects' New York office. Having grown up in a military family that moved often, he developed an appreciation for design and its impact on people and places. Ehscheid shares with us his passion for travel, a New York Times crossword puzzle, and the fashion label Prada.
Where did you grow up?
As one of two children of a military family, I had the good fortune to spend my formative years growing up amidst a variety of places across the U.S. and the world. I'll always be thankful to my parents for that exposure to so many different cultural stimuli. From bucolic towns to dynamic cities, they made sure that my sister and I were exposed to local activities even if we didn't speak the same language. My childhood memories include festivals throughout Japan, Halloween costume parades in Los Angeles, golf courses in Hilton Head, tidal pools in Pensacola, and catching blue crabs in the Chesapeake Bay in Maryland, which ultimately became my home as my family settled down for high school and was my choice for university.
Could you share a bit about yourself and how you got into the design field?
I've long held a fascination and appreciation for architecture and design, and as I grew up I became more powerfully aware of how design drove my experience of places. I recall being fascinated by shoji screens in our home in northern Japan, and how a room's perception and use could be radically altered by varying the placement of these simple constructs. As I grew older, I realized that I was able to influence the space around me first by simple, and then eventually by more complicated, interventions. This growing awareness and ultimately passion for the built environment continues to influence my work today.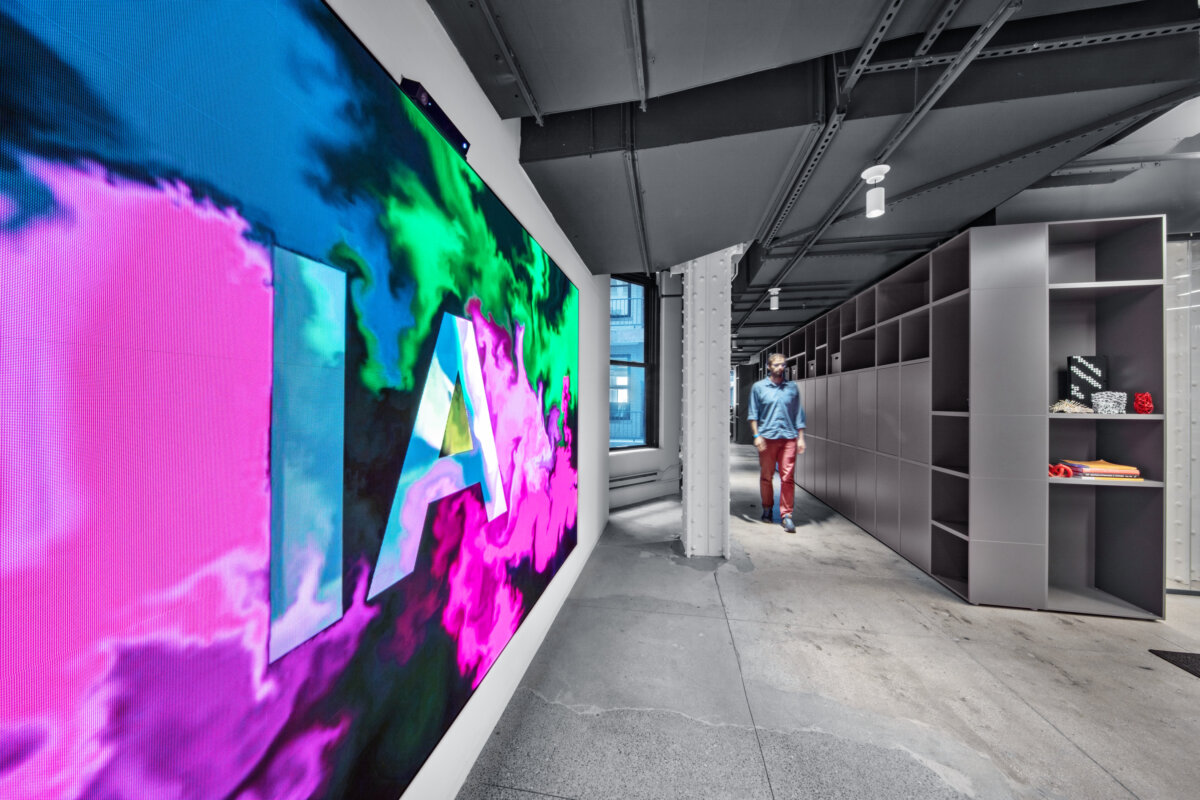 Was this always a career you saw yourself in?
Working within design as a career has long been my driver, and my path to do so took me through various areas within the discipline. My university course of study had always been influenced by architecture and design, albeit more largely focused upon the business of the profession instead of the delivery. Taking this route has had powerful impacts upon me personally, and alongside my love of retail has combined to shape my career path. Today I take great pride in shaping both the teams and the individual talents that deliver projects that help clients become passionate about their cultures.
What is your favorite city in the world?
I feel a push-pull emotional response for many cities, and note that my favorite places are based upon these experience triggers. London vies for my attention with memories of plays at the Old Vic [theater], pristine windows of vintage watches at the Burlington Arcade and a gloriously foggy early-morning run through Hyde Park. Venice clamors for notice with recollections of thought-provoking art and architecture installations throughout numerous Biennales and a particularly crisp autumn morning I spent roaming the mysteriously empty streets before the onslaught of the day's tourists. Recollections of wafting aromas from Takayaki shops in Osaka and the snowfall like drifts of cherry blossoms in Kyoto bring a smile to my face. But ultimately, my heart belongs to New York City.
For what reason?
Maddening, evocative, assaulting to all one's senses; New York City affects me in a powerful way that is hard to sharply define. I adore that each of the essentials that make me recall London, Venice, Osaka, and Kyoto can be found within the five boroughs; provocative theater, one of a kind vintage, incredible art, creative food, and an expansive green refuge called Central Park. Mixed with a lively cast of tourists, natives and new arrivals speaking hundreds of languages, I never tire of exploring my adopted home and finding new experiences to treasure.
What is something that most people don't know about you?
I've been a devotee of The New York Times' crossword puzzle for years, from long-ago clipping the hard copy from the newspaper to complete during my daily office-bound subway ride to my now morning ritual of completing the puzzle electronically on my iPad. To me the puzzle combines my love of language and design; the initially open grid represents a similar challenge as that of my daily work. When it is complete, I feel a parallel satisfaction akin to reviewing the completed photoshoot of a project. I'm still working to break my personal best streak of over 600 consecutively completed puzzles.
What is a dream of yours?
I've never been one to hold back on engaging in varied travel experiences, and I am humbled when I recall so many of which I've been able to experience. From sunrise at Angkor Wat to the deep recesses of the Great Pyramid of Cheops to walking along the Great Wall of China, each delight builds upon the last, but can be fleeting; my dream is to engage more deeply in a place and to attempt to know both the tourist impact and also the deeper truths of daily life. Several places in Europe hold this fascination for me, and to be able to spend more significant time traversing the continent in pursuit of family heritage would add to my personal understanding. I recently discovered there is even a mountain in southern Germany that holds my family name! How that happened is a puzzle I'm curious to sort out.
Is there a brand you'd love to design for?
I hold a fascination with Prada; from the mid '90s dialogue of the 'ugly beauty' of the brand to today's broad expanses of classic black nylon, the genius of the label to me is how such elegant, simple things can be applied in ways that enhance both subtly and powerfully. This in combination with a well-focused business drive parallels my own design management ideal: listening carefully to the team and client to discern what is truly important, then shifting the dialogue, then exploring those ideas, elements, and efforts with layers of texture, function, and imagination.
One reason you love what you do?
Every day holds a new challenge or experience that will need to be built upon the spoken or unspoken requirements of our clients. Each is unique, and much like my early retail career I relish problem solving and providing something special to each experience. The emotional rush that comes from a team working together to use design as a powerful tool for problem solving is what keeps me coming back. When one challenge is resolved, I know the next one won't be far behind. This variety and challenge is the core of my passion for my work and my teams.
What are your favorite things to do in New York? 
As New York is both my home and my favorite city, I find the options for experiences boundless. As I did throughout the challenges of 2020, most mornings I still start early with a sunrise run through Central Park, always finishing with the scenic loop around the reservoir and forever relishing the progression of the seasons reflected in its shallow waters. My husband and I continue to delight in frequent visits to the Metropolitan Museum of Art and in finding some new treasure to share with each other throughout the less-visited galleries. We know that soon we'll be able to resume darting in and out of small shops, restaurants and bakeries in SoHo, whiling away sunny afternoons seeking out hidden courtyards for a quick espresso.