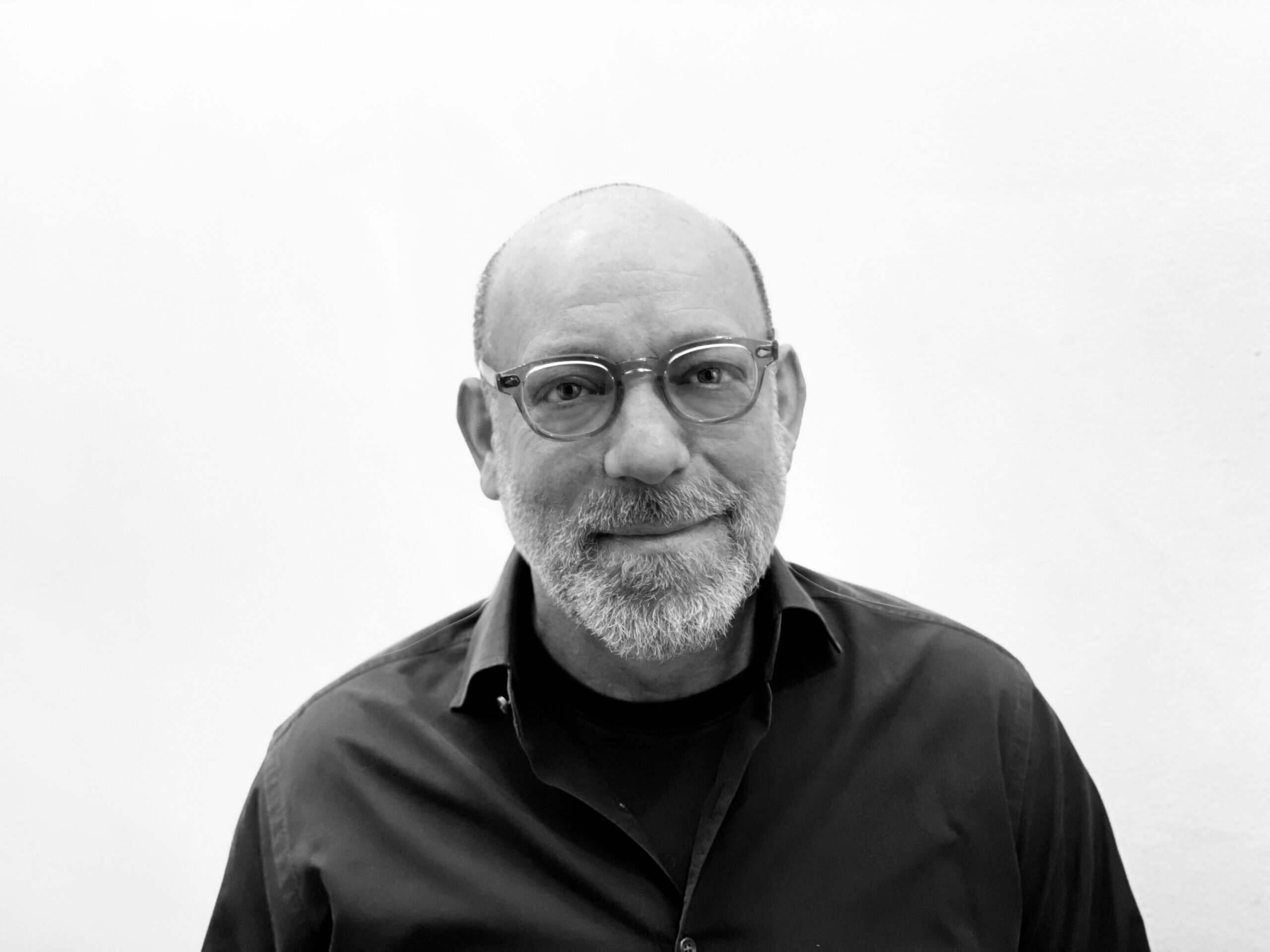 Designer Profile
Designer Profile: Michael Wyetzner, Michielli + Wyetzner Architects
Michael Wyetzner founded Michielli + Wyetzner Architects with Frank Michielli in 2004. He has worked on a series of award-winning projects for academic, cultural, and institutional clients including The New York Public Library, the Museum of Modern Art, and the City University of New York. Learn about his most recent (and favorite) job, his life philosophy, and who has helped mentor him along the way.
How did you get into architecture?
Ever since I was a child I drew and made art. At the same time, I always noticed buildings. I remember being very young, 4 or 5 years old, and noticing the Endo Labs by Paul Rudolph along the Meadowbrook Parkway on Long Island and wondering why this building spoke to me. Another time my friend's parents took us to Roosevelt Island, and I was struck by the buildings designed by Josep Lluís Sert, and again wanted to know why they were better than the other mundane buildings surrounding them. So yes, I always saw myself becoming an architect.
Years later, I was at a college symposium for my son or daughter (I can't remember which). There must have been at least 300 parents, if not more, in the audience and the speaker asked the following: "How many of you knew what you wanted to be when you were in high school, went to college for it, graduated with a degree in it, got a job doing it, and are still doing it?" Well, I think me, and three other people raised our hands. Most of the other parents just hissed at us. Which says a lot about how important it is to find something in life that you are good at and enjoy doing.
Tell me about Michielli + Wyetzner Architects.
Frank Michielli and I founded Michielli + Wyetzner Architects in 2004. We are a boutique design firm that specializes in public work, university projects, libraries, municipal projects, etc. We had significant design experience at the previous firm we worked at, where Frank was a Partner and I was an Associate Partner. There we had the opportunity to design large important projects.
We're modernists who are very concerned with natural light, materials, and an honest expression of structure and form. We believe spaces should be warm and inviting, elegant and refined. At the same time, we consider the function of the spaces and the integration of mechanical systems to be crucial, and we involve our consultants very early in the design process. Quite often our engineers' technical requirements inspire design ideas. It's a very straightforward approach, somewhat stripped down, but at the same time can yield very innovative and exciting designs.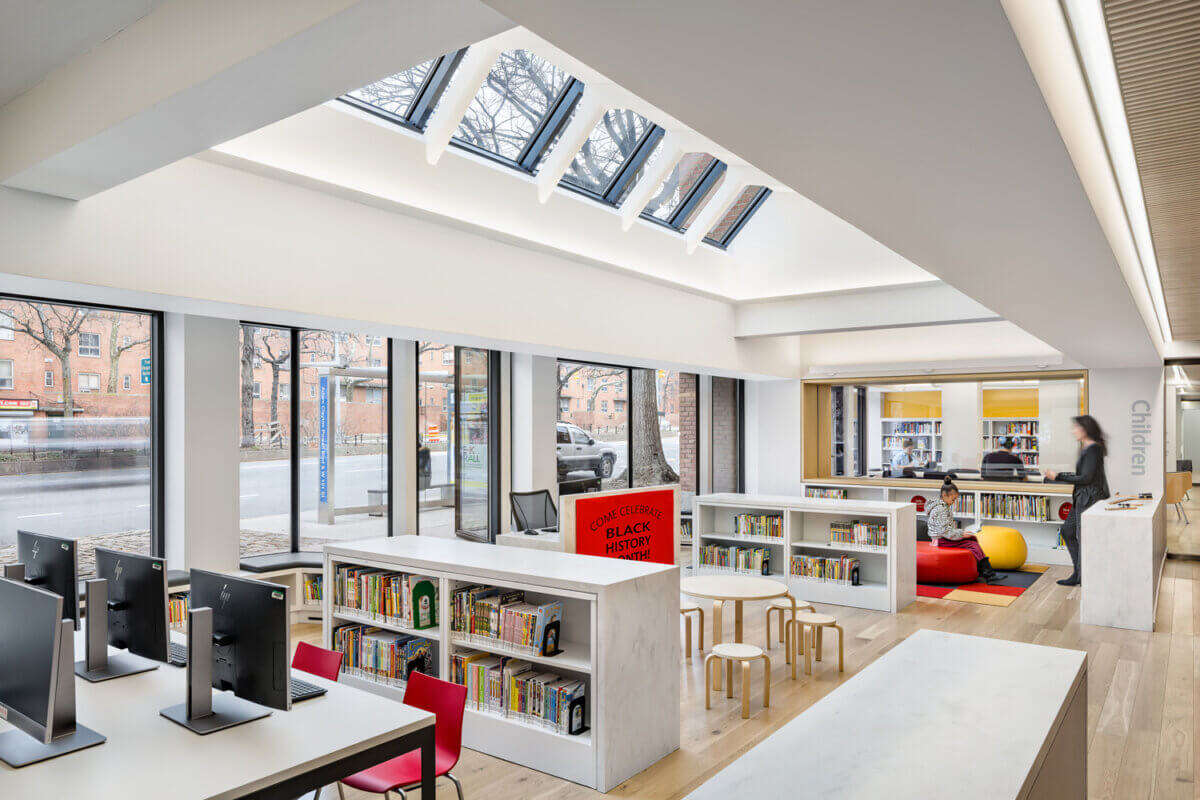 What's your all-time favorite project you've designed?
Recently, we had the opportunity to design a new branch library for The New York Public Library in upper Harlem. The site was a series of seven abandoned storefronts along Adam Clayton Powell Jr. Boulevard in a historic and landmarked housing project from the 1930s called Harlem River Houses. Their previous library was in a 650-square-foot former studio apartment across the street. Our project was about five times larger at 3,500 square feet.
So, we gutted the interior, connected the seven storefronts, created large openings in brick bearing walls, added a huge skylight at a second-floor roof setback and restored the exterior including relocating a new entrance. Creating something beautiful that improves lives for an underserved community and working with the historic fabric of the complex and having that influence our design was very fulfilling.
We also recently completed the Schiff House Daycare Center at City College. Another project where we renovated and restored a historic building. The daycare center is for the children of the students at City College. It is located in an old stone house from 1912. There, too, we restored the exterior to its original historic state and renovated the interior creating a warm and inviting place for the preschoolers.
Do you have a life philosophy of sorts?
Be curious, keep learning. Read. And draw every day.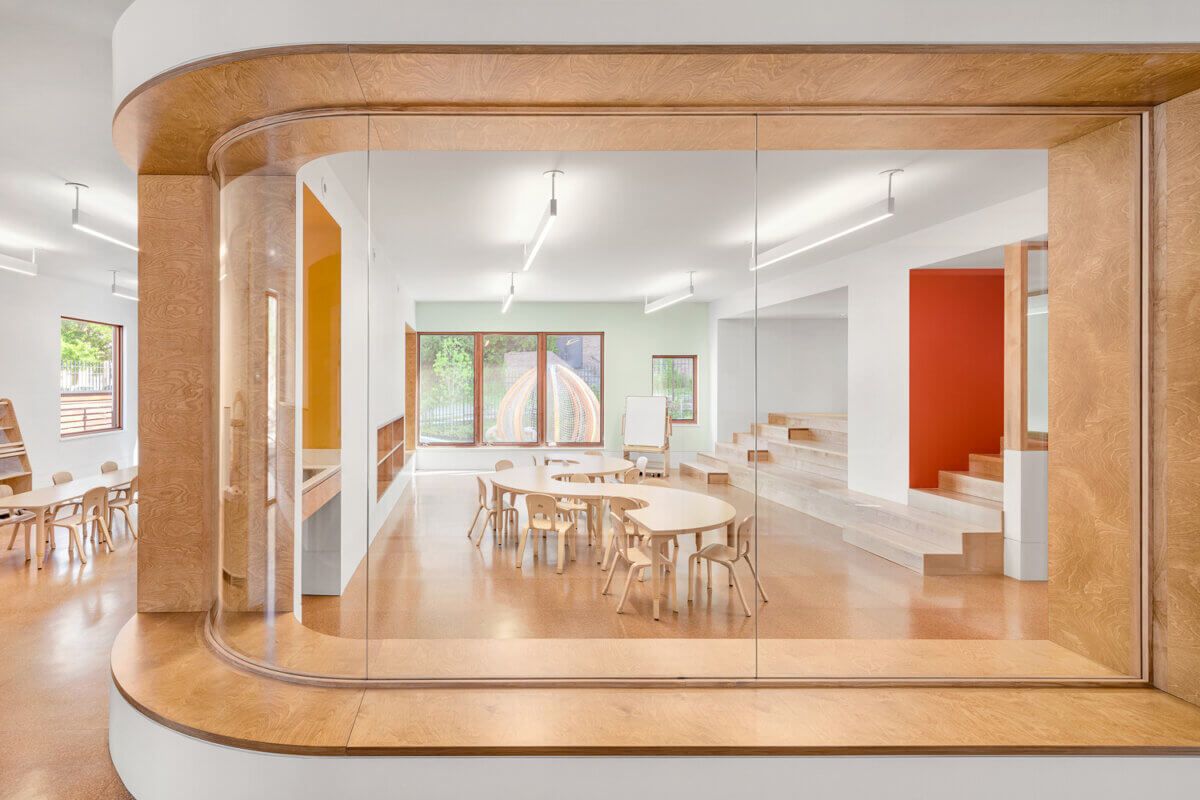 Who has had a profound influence on your life?
David Leatherbarrow was a professor of mine in graduate school at the University of Pennsylvania who had a huge impact on me. He taught me about the poetry of architecture and design. How to make a building be more than just a structure to inhabit, but to infuse it with something special through proportion, materials, and natural light. He also stressed the way that drawings influence design decisions.
Lew Davis, a founder of Davis Brody Bond, taught me how to be a professional, how to deal with clients, what's expected of the architect. That the job you have is more important than the one you're chasing. To present simple, clear, big ideas. That the greatest sin an architect can commit is to not be creative enough. Over produce and win them over. Inspire them. If need be, let the client pull you back, but always lead the process.
Design trend you'd like to forget?
None. Every design trend has something to offer and to learn from.