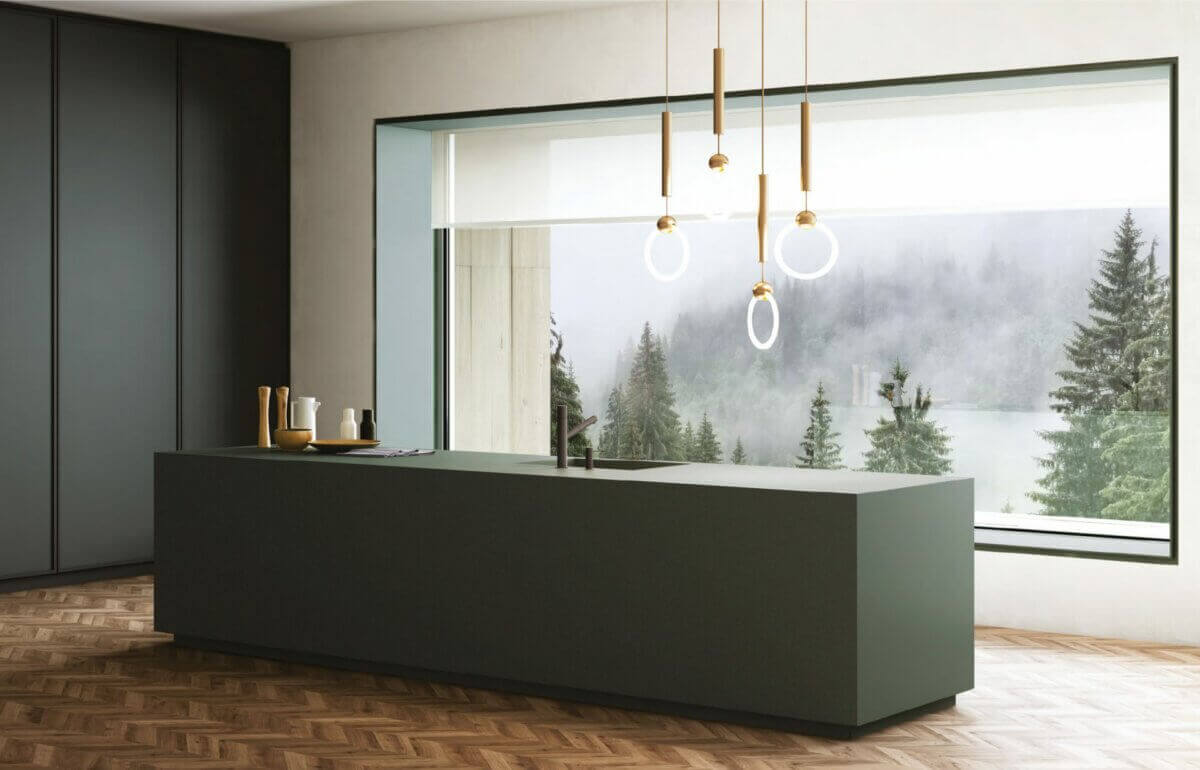 Designer Profile
Daniel Germani
"Good design should always be honest and inspiring"

Daniel Germani
Architect and designer Daniel Germani's eponymous multidisciplinary design studio specializes in product design, design consultancy, interior design, and architectural renovation. After studying in his native Buenos Aires, the designer spent nearly a decade working in Europe, serving as creative director for various international furniture brands over the years. With his in-depth knowledge of the design industry, he continues to create, inspire, lead, and collaborate with brands across the globe, while offering his expertise through lectures, workshops, and as a teacher at the prestigious Instituto Europeo del Design.
Here, we get to know the Arizona-based designer through a series of questions in our Designer Profile on Daniel Germani. See what he has to say about teaching, creating community, and his least favorite color.
We would love to hear a bit about your background growing up in Argentina and how you ended up in the design field. Is design something you always saw yourself doing?
I have always been surrounded by art and design. Both my mom and dad played a significant role in shaping my interests—Dad's impeccable sense of style served as a major source of inspiration, while my mom, who spent 25 years as a museum director, instilled in me a deep appreciation for the arts.
I have always been very curious and loved to explore, and this at times brought some big headaches to my parents. I first got into the design field by studying as an architect, graduating in 1988, and even during my architecture studies I was always attracted to design.
Is there anyone, or anything, that has had a profound influence on you as a designer?
My parents were big influences in how I shaped my sense of taste and style. And in a broader sense, living in Italy also shaped how I see and approach design.
What would you say nurtured the creative in you?
My curiosity.
Are there any big takeaways you can share that you've learned getting where you are today?
The most valuable lesson I've learned throughout my life is to never give up: To have a plan, to go for it with everything you have inside, and to have empathy. Empathy is a complex skill, sometimes very hard to learn, but one that opens a lot of doors. People like to work with people they like and feel they see them—in every field of life.
On that note, do you have a philosophy of sorts that shapes what you do and how you work?
My philosophy is to always be honest with myself and the people in my life. I also believe that we are part of a village—your family, friends, work colleagues, companies we work with—and that when one of us does well, the rest of the village does well. When one achieves success, the whole group benefits and the entire community can thrive.
What is your design process like? Where do you start when approaching a new project?
First I try to understand the client or company I am about to design for. I study their catalog, their skills, and their needs. Only then do we develop a proposal.
What are some of your favorite projects that you've worked on?
All my work with Cosentino has been so rewarding, from a personal and professional point of view. Other favorites include my collaboration with Brunello Cucinelli, a company I admired for years and really look up to, and all my projects with Danver, where I serve as Creative Director and have been able to dive deep into the outdoor kitchen design world.
You have a history of creating outdoor kitchens, too.
One of my most memorable projects was the debut of ASA-D2, my first outdoor kitchen design with Brown Jordan Outdoor Kitchens.
What is something that someone might be surprised to learn about you?
I can cook all day long.
Care to share any other fun facts we might not know?
I love design books. And Italian food is my go to, as is the color blue.
Are there any design trends you'd like to forget?
Pink.
And if you could have a superpower, what would it be?
Teleportation, to be able to avoid the endless hours up in the skies.
Where can we find you on a weekend afternoon?
It all depends—sometimes traveling and exploring, and sometimes at home, grocery shopping and cooking dinner.
Speaking of home, what do you love most about where you live?
That it is home. But having sun and dry weather all year round and almost no winter does not hurt either.
Lastly, what is something that you hope to accomplish in life that you have not yet done? 
Leave a legacy. Teaching has been transformative for me—being able to share my experience and lessons learned along the years has been one of the biggest joys in my life.