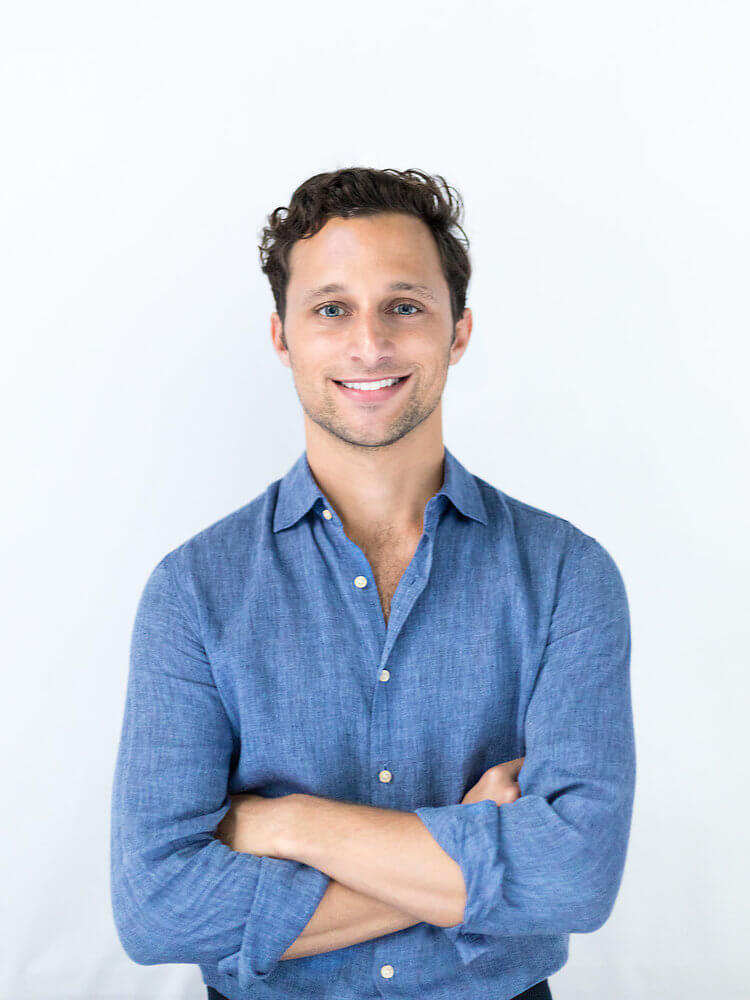 Designer Profile: Brad Sherman of Float Studio
Some could argue that designer Brad Sherman was one of the founding fathers of the "resi-mercial" movement that we've seen take the interior design industry by storm in recent years. The co-founder of New York-based firm Float Studio honed his craft designing for startups who were just leaving the co-working model. Hear how he got his start, trends he can do without, and where the name Float came from.
Where did your design story begin? How did you get into the field?
I studied city planning in undergrad, then changed scales a bit and went to grad school for sustainable architecture. I graduated in '09, during the recession, when it was impossible to find a job in architecture, so I started working as an industrial designer for a company called Terracycle, designing products out of pre- and post-consumer waste. I did that for 2 years and loved the challenge of being resourceful, making products and designing spaces with unexpected materials, like turning old doors into desking.
When I moved to New York I worked the desk at General Assembly, a co-working space, where I came into contact with a lot of growing startups. Food52's Amanda Hesser and Merril Stubbs were working out of there, and they had just signed a lease for their first office and took a chance on me to design it. I'm happy to say that we've since built every workspace for them as they've expanded. It's a relationship that I treasure, and that type of long-term partnership, investing in each other and growing alongside one another, is the case for a lot of our clients.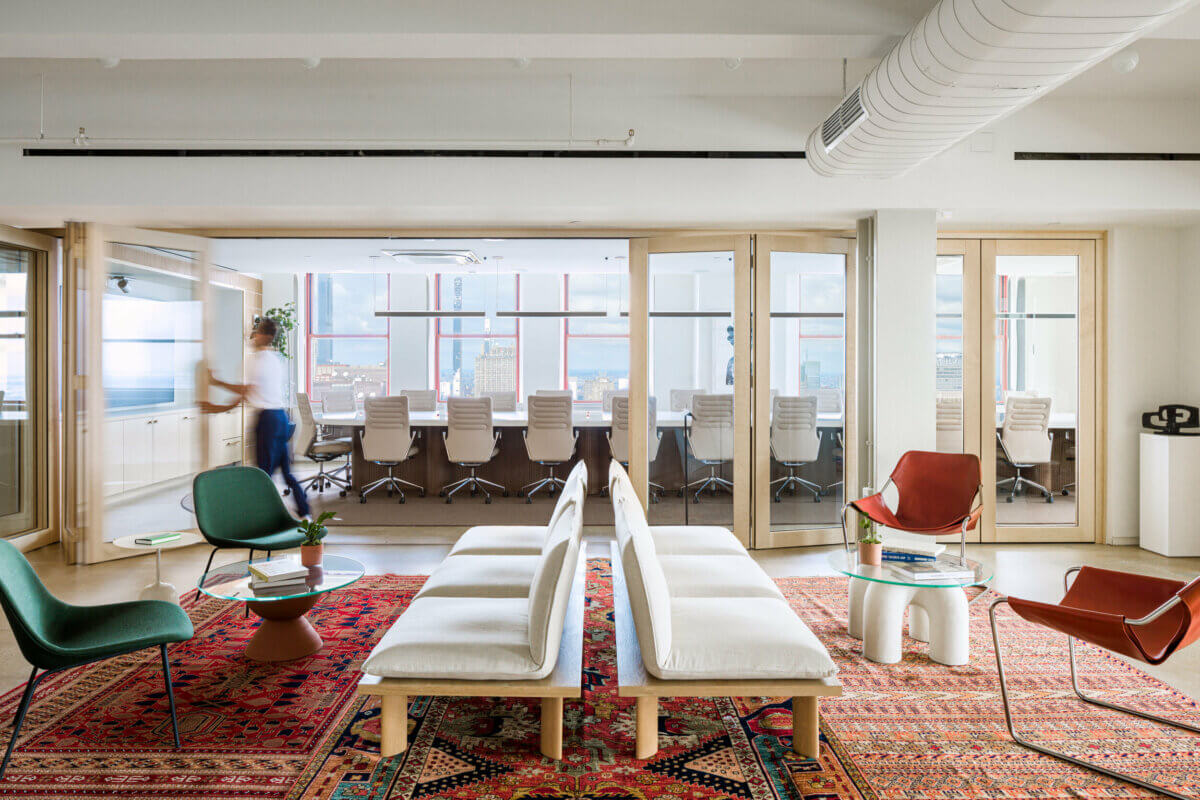 Where does the name "Float Studio" come from? 
After partnering up with Nina Etnier to form the firm we hired a branding agency and brainstormed how to capture the essence of what we're designing in a word. They came up with some of the strangest names, and nothing felt close to how the spaces feel. One of our friends walked into the office and said I've got it: "Float." It captures the feeling you get when you walk into a well designed space – the ease of moving around, the ability of a space to make you feel weightless, being in an environment that moves you forward.
What was the biggest obstacle you had to overcome in getting your studio to where it is today? 
Finding creative partners that are willing to take a risk and that buy into our process, which tends to be a bit unconventional compared to other firms. We really emphasize the value of spending time with clients early on and getting to understand their team's habits, and in New York that runs counter to the general sense of urgency.
Recent trends you've seen in the industry—can you give me one you love and one you don't care for?
I feel strongly about in-person work. I believe in order to effectively grow in an organization, you have to be exposed to parts of the process that are outside of your direct purview. That's hard to do over a screen. So the amount of small closed rooms that need to be built for firms taking inter-company video calls, that's something I'm hoping to see slow down. That works in tandem with a movement in the industry I do like, which is offices having more flexible seating, more open space in general which the open office was meant to look like. Density is less of a priority and firms are offering spaces and amenities that encourage employees to come back to the office.
Favorite city in the world and why?
Milan for sure. It's rich culture and history, the appreciation for well tailored clothing, the diverse and beautiful architecture. And of course, the aperitivo.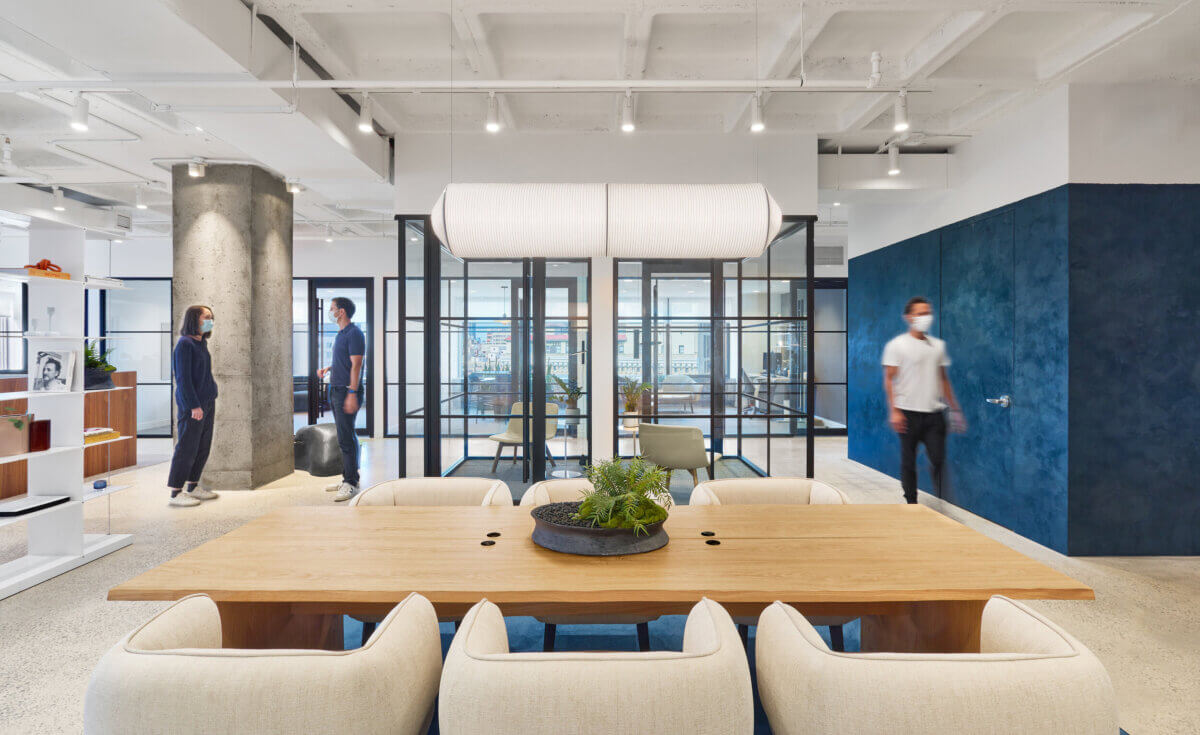 Your number one passion outside of design?
You can't spend all day thinking about interiors without needing to offset it by spending time in nature. It's a constant source of ideas and inspiration for me. I'm also an avid skier. I raced for 8 years and hit the slopes every chance I get.
What career you'd pursue if you couldn't be a designer?
If I didn't have the studio I'd be a furniture dealer. I love designing spaces but the impact that  individual pieces bring to a space is my favorite part of the work. I love the sourcing process.
Where we can find you on a Saturday afternoon?
Catching up with friends, walking around and enjoying the city. Or spending hours on auction websites looking at vintage furniture.