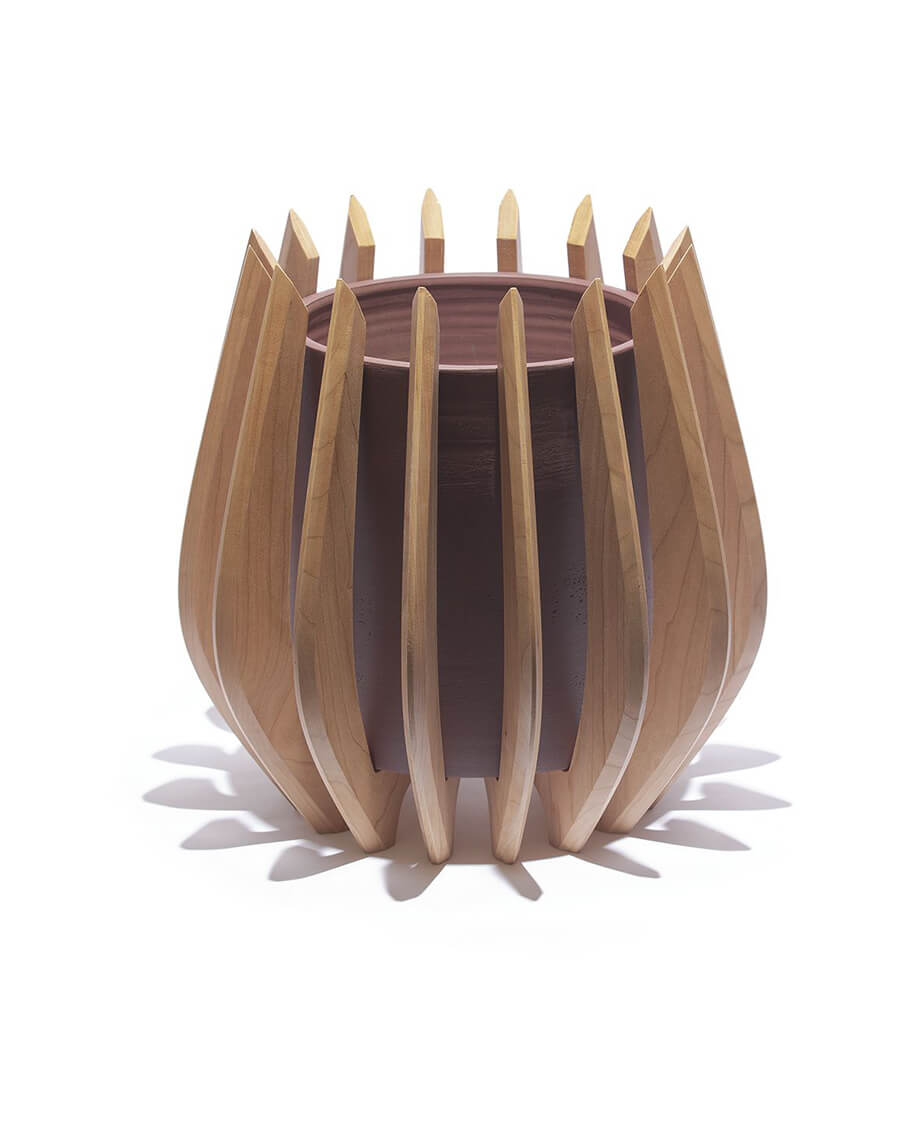 Concordic: In The Wild
Erik DeGiorgi, founder of recently-launched furniture company Concordic Studio, wasn't always a furniture designer. In fact, the designer left a career in tech to enter into a business he knew next to nothing about. It was his love for woodworking and building furniture—passions that became a bit jaded with his former career—that led DeGiorgi to return to school and earn an MFA in furniture design from the Rhode Island School of Design.
"When I finished at RISD I knew that I wanted to start a furniture company, but initially wasn't sure what the brand would represent or what might make the company stand out," says DeGiorgi. "After many months of consideration I took a step back and simply asked myself what is it that I really believe in and how can I make objects that further the conversation around those ideas that I value?"
It was at that point Concordic Studio was born. DeGiorgi created the word "concordic" as an adjective form of "concord" and it's definition being"in harmony with".
"The harmony that I wanted to respect in my work and bring into people's daily lives was the sense of harmony I feel when I'm outdoors exploring the wilderness," says DeGiorgi. "I grew up spending a great deal of my childhood exploring the New England coastal forest around my home, and to this day still feel a strong connection to that ecosystem. I decided to use the forest as not only a sense of inspiration for my brand, but also for the furniture I was designing. The outdoors became my design studio and on countless hikes and walks I would stop and observe, draw, take pictures and sketch out my designs."
Forest preservation is important to DeGiorgi, so it was important to use materials indigenous to the area that were harvested responsibly. All of the hardwoods used by Concordic are native to the area and are harvested regionally in a sustainable manner. Another cornerstone of Concordic furniture is how intricately it displays various aspects of the forest.
"When done well, wooden furniture celebrates the organic nature of the material," says DeGiorgi. "It can be quite captivating but I always felt like it didn't capture the full narrative of the forest. There is a remarkably diverse color palette that exists in our ecosystem and I wanted to balance the hardwoods with elements of color. We decided to go back to the very same species of trees we were using for lumber and found an expansive color palette that changed through the seasons."
The 32 Concordic Colors offered are taken from the leaves, fruit, flowers, and bark of the same species of trees used for lumber.
"We found the juxtaposition of wood and color to be not only compelling, but it also created opportunities for our customers to choose a combination that is right for their space," says DeGiorgi. "Finally, I want to provide as much customization as possible. As a designer, I see myself as someone who can create a platform that can be adapted and customized to fit any space."
Having been in development throughout the COVID-19 pandemic, Concordic Studio will exhibit for the first time this week at ICFF 2021.
"The launch of Concordic Studio has been years in the making," says DeGiorgi. "With everything slowing down this past year, I was able to shake out of the typical grind and focus on building this new brand. It gave us the space and time to refine our work to a point we were truly happy with."