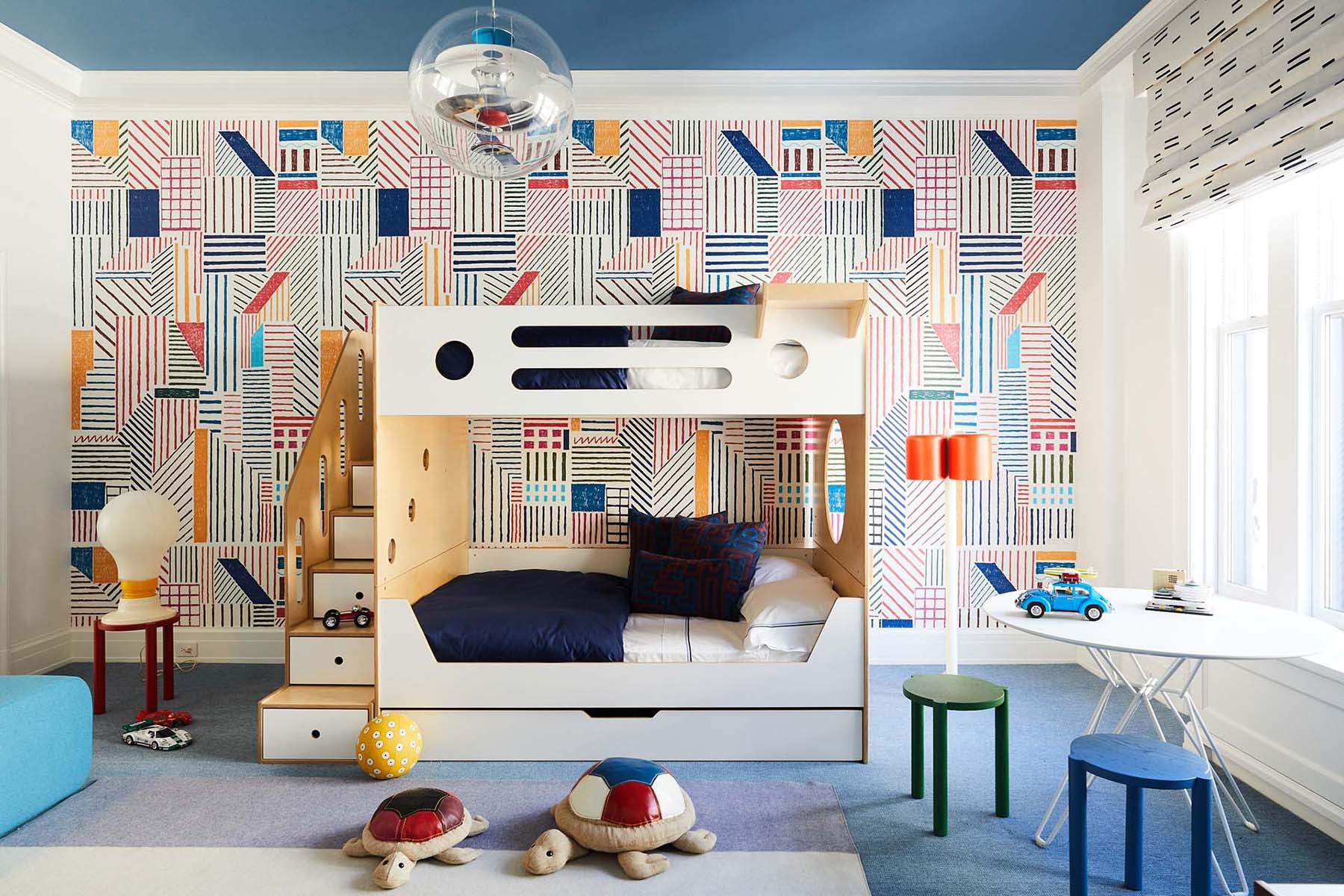 Brand Spotlights
Casa Kids: The Fun Ones
Based in New York City, Casa Kids has been designing and building a wide range of custom children's furniture since 1992. All handcrafted, modern, and practically designed, the brand specializes in everything from loft and bunk beds to wall beds, desks, storage unites, and custom furniture sets for rooms.
"My first shop was in a basement in Tribeca," says founder Roberto Gil. "Now we are located in a 20,000 square foot space in Red Hook, Brooklyn. We design and manufacture children's furniture and we only produce our own designs. Some projects are custom, some are standard designs that we produce multiple times over."
Having grown up in Buenos Aires, Argentina, Gil graduated from Harvard University with a degree in architecture in 1990. The inspiration for Casa Kids—pure necessity.
"When I moved to NY after graduate school there was a recession and no work for architects," says Gil. "I was doing some furniture for myself and realized that some of the chairs I was doing could work for kids. Also, they were smaller so I could produce them in a small space. I showed some samples to a store in Soho and they placed an order."
Casa Kids designs and manufactures children's furniture and deals directly with the consumer—a rarity in the business.
"The feedback that we get from our customers has allowed us to improve our designs over the years," says Gil. "I design every piece and have a team of woodworkers that make them and install them. I also produce a lower priced line in Eastern Europe. We call it 'Essentials'."
Casa Kids also offers a pre-owned collection of furnishings.
"The pre-owned section is the most visited page on our website and is something I'm very proud of," says Gil. "Years ago we realized that we build furniture that will last many more years than a child will use it. I remember the first customer that called me 6 or 7 years after we did her child's room and asked me if I wanted the furniture back—that it was in great shape and her daughter had grown out of it."
Gil included that furniture in his newsletter and publish it on our website for half the price she paid. Since then, Casa Kids has sold hundreds of pieces secondhand.
"We take a commission, the original customer recovers about 1/3 of what they spent, and a new customer is very happy to purchase at a discounted price," says Gil. "The best part of it is that it is the best way to be "green". By extending the life of our furniture we reduce our carbon footprint. Some bunk beds have changed hands three times."
Casa Kids also offers design consultations for a fee that they will credit if the project goes ahead. They also do remote consultations and about 20 percent of the brand's work is out-of-state.
"Since we work directly with consumers and interior designers, our reputation is very important," says Gil. "My philosophy is: first comes the customer's satisfaction, at any cost. Second is the quality of the design and of the fabrication. Third is the company's profits. It sounds corny but we really operate in that fashion. We never leave a customer unhappy and we don't make anything that is not a good design, at least in our view."
Currently Casa Kids is working on a range of new bunk beds and Murphy beds as well as an entirely new line of adult furniture to be launched later this year. Celebrate the brand's 30th anniversatyICFF, May 15-17, 2022.