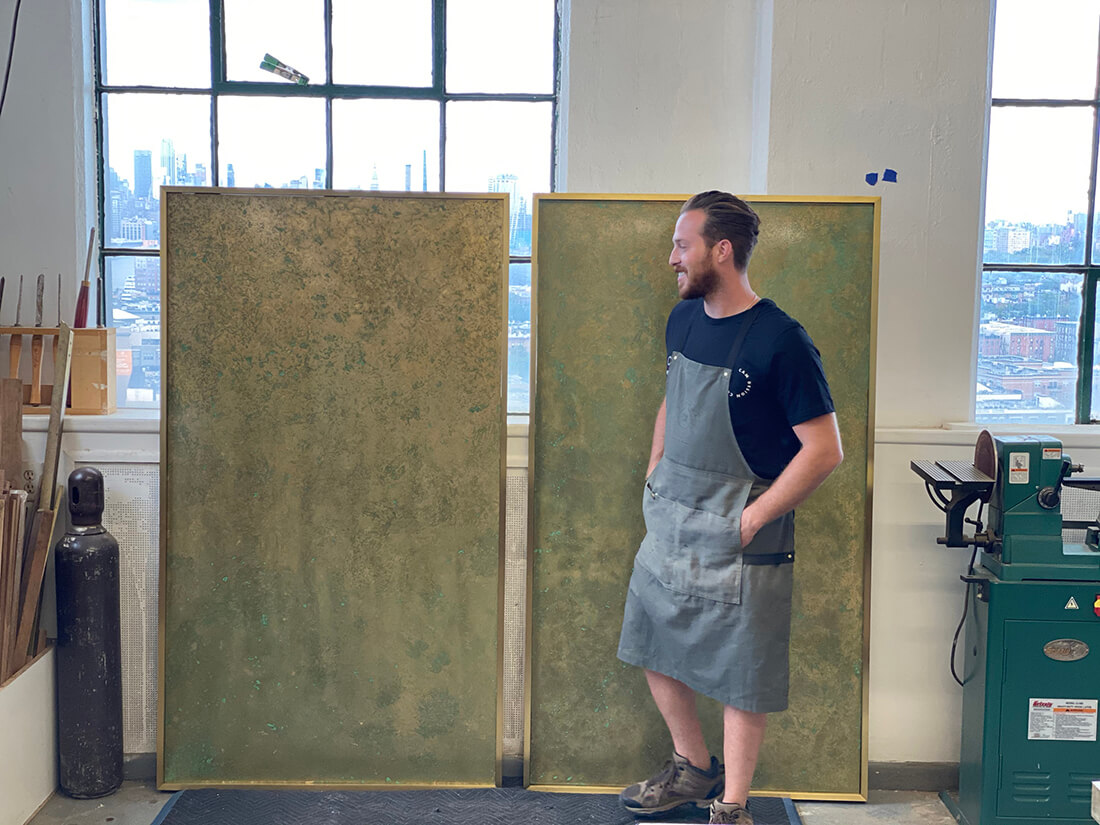 CAM Design Co.: Embracing Imperfect
Christopher Miano's journey in furniture design began even before he attended Parsons, where he received a BFA in product design and could usually be found in the woodshop prototyping or building. From a young age, he was often tinkering around or building with his father, a retired FDNY firefighter. During his time at Parsons, Miano was invited to study abroad at The Danish Royal Academy of Fine Arts for furniture design, and it was there, at the birthplace of danish design that he fell in love with the industry and knew he wanted to pursue a career in it.
"I knew I wanted to do this somehow, someway as a full-time gig," says Miano. "I finished my studies at Parsons and worked full time at a furniture studio to see what it was like to be in a woodshop from Monday-to-Friday. The deal was that I could use the studio after I clocked out to make my own pieces. I started to create and gain some traction on social media and I landed a few projects with interior designers in New York."
Miano's first big project was presented to him by the executive chef at Legends for their new restaurant, One Dine, at the top of the One World Observatory. He was tasked with creating the entire tabletop collection for the opening event, just four weeks out, consisting of sculptural food serving displays, a 10-foot butcher block display, and other one-of-a-kind artifacts.
"I accepted the project without having my own workspace and the next day I found a studio which I'm currently still operating in," says Miano. "I bought a few basic tools and completed the whole collection on makeshift work tables with hours to spare. This collection gave me the capital to start my company, and that's how CAM Design Co. was born.
Miano's furniture focuses heavily on traditional Japanese techniques and craft. He has a passion for hand tools such as the chisel and hammer, which allow him to stay true to old-world traditions and techniques.
"Japanese joinery has become a large key elect in most of my work and I have recently pushed this process into some of my stone work," says Miano. "I have always found myself looking under tables and chairs from a young age wondering the the objects were constructed and held together."
Another cornerstone of the designer's process is material exploration and he finds and sources new materials that push the boundaries of what the material is typically used for. Often, he finds inspiration for new designs during trips to suppliers while digging through materials to find unique pieces.
"I like to pick pieces of lumber with imperfections and allow those imperfections to be the showcase of the piece," he says. "Rather than covering them up, I use these moments to celebrate that flaw through the use of joinery."
Miano's materials of choice are American Black Walnut, Italian Marbles, and Bronze. This year at ICFF, he planned to launch his new Marble Jointed Collection, consisting of a console table, stools/side tables, a sconce, and an arched mirror, all created from imported stone in a variety of contrasting colors.
"The marble collection was inspired by traditional Japanese joinery and techniques, which have been around for hundreds of years," says Miano. "The collection started out as a material exploration in stone and I challenged myself through trial and error of prototyping to create joints with contrasting imported marble. With precise cut-tolerances, these artifacts are held together with minimal glue to solidify the form."