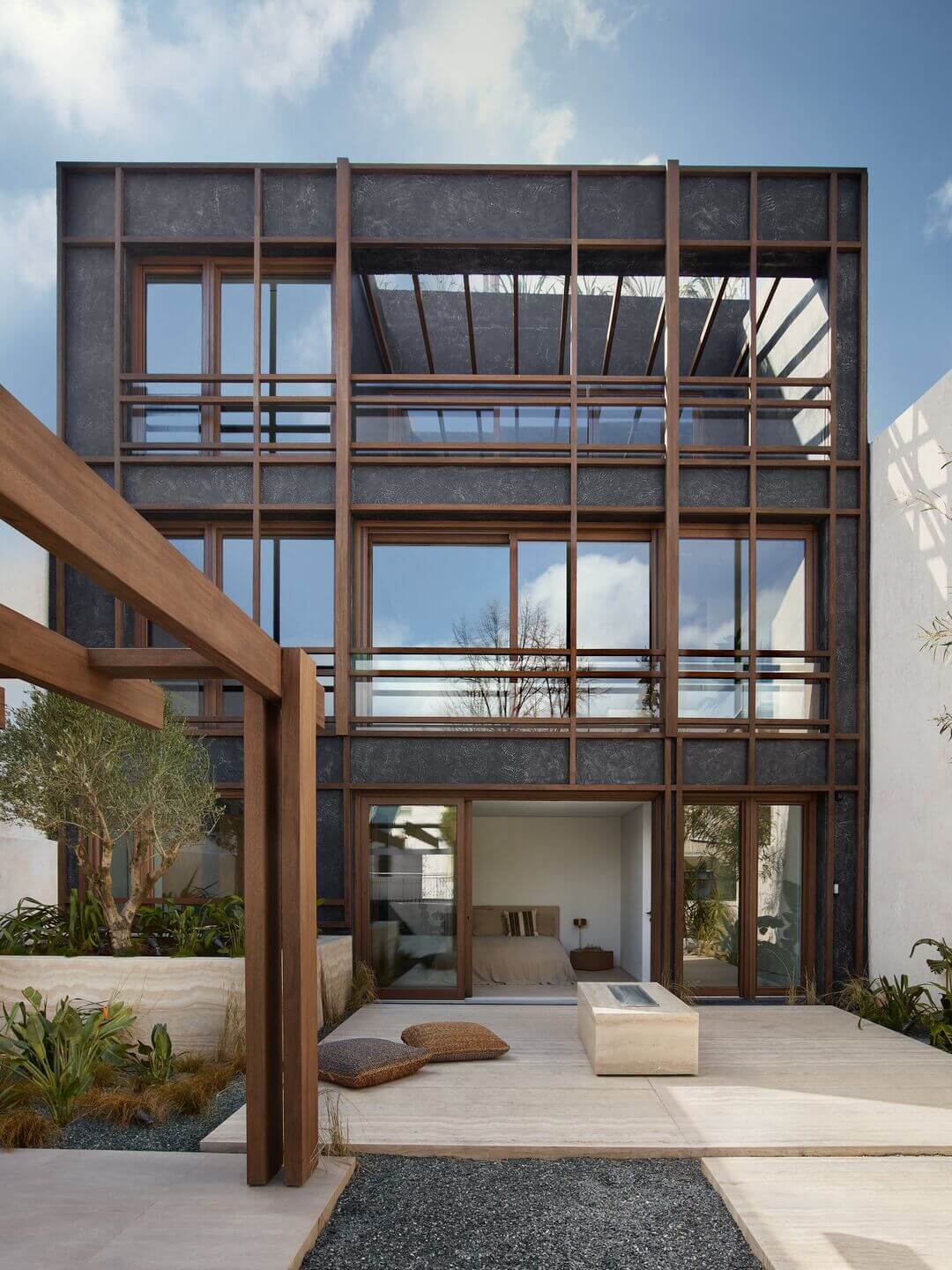 Good Design
Block House: A Geometric Masterpiece
Athens-based Block722 has converted a concrete building into a luxury private residence in the heart of Kifisia, a district in the Greek capital. Attention to detail reigns in the units. Read on for a look at the project.
The fluid harmony that goes through the entire building, a distinctive feature of the design approach by Block722 studio, is enhanced by the use of natural materials, with a perfect sense of balance and a discreet and refined luxury.
The first apartment occupies the ground floor and the mezzanine, overlooking the large back garden. The other apartment, on the upper floors, boasts a roof terrace and a view of the Athenian skyline.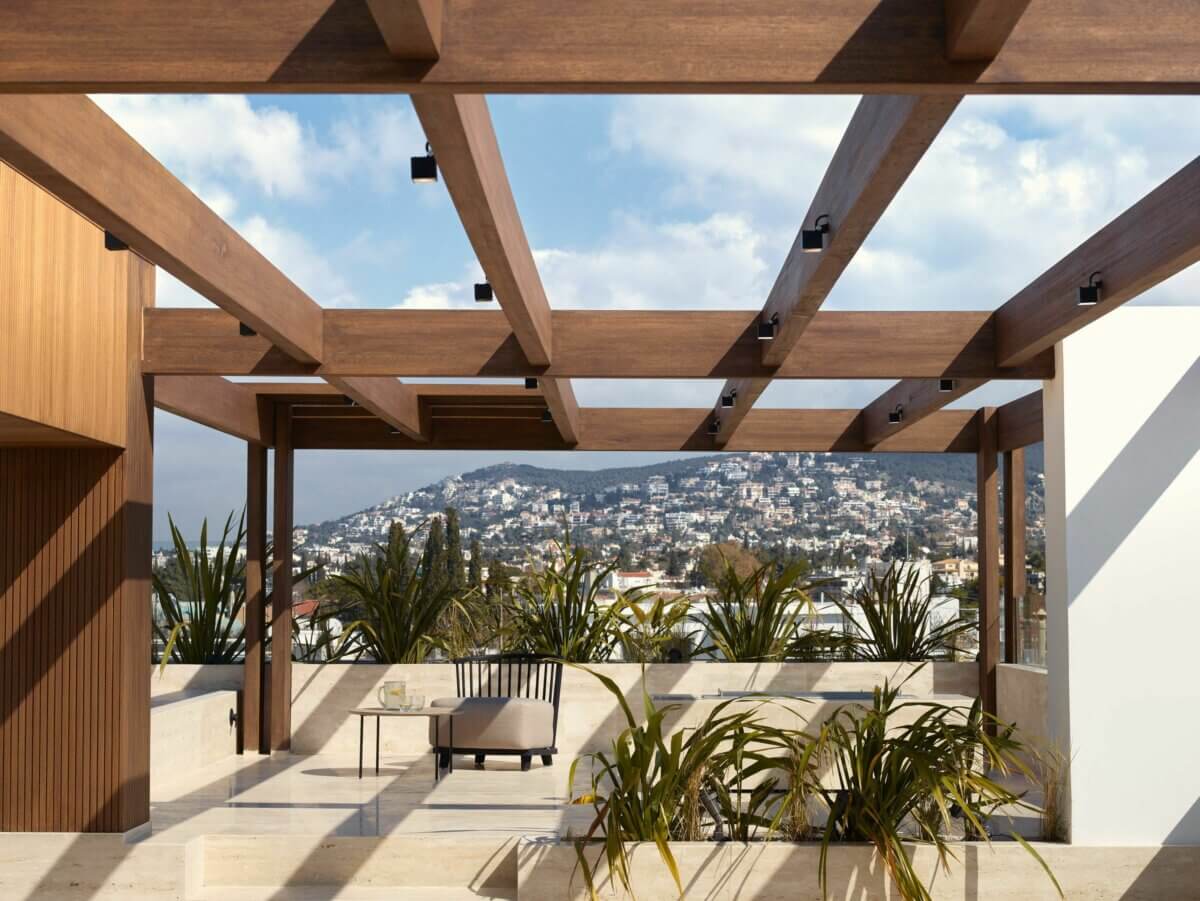 The façade is based on a game of regular geometric shapes. The architecture studio has conceived a sort of alternating grid of opaque and transparent sections, obtained by alternating wood, dark plaster, and large glass surfaces instead of masonry.
The same wooden structure also acts as a railing and protection of the veranda. The plastered surfaces created by hand reflect the key colors and materials of the interiors and are in harmony with the surrounding landscape.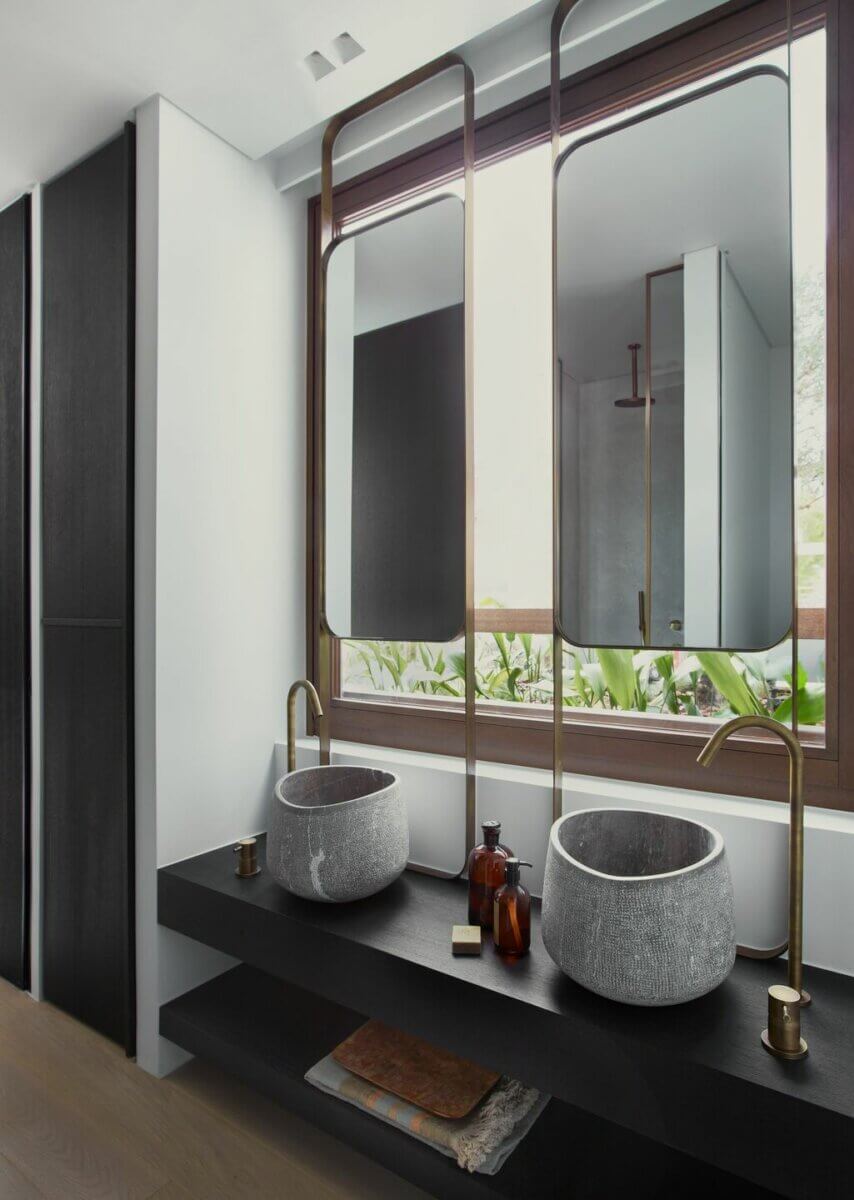 A combination of travertine, marble, and wood characterize the most distinctive elements of the furniture and fixtures, such as the washbasins in the bathroom, designed and custom-made for the project. The taps enhance the elegance and personality of the project. Simple geometries and precious finishes provide visual impact.