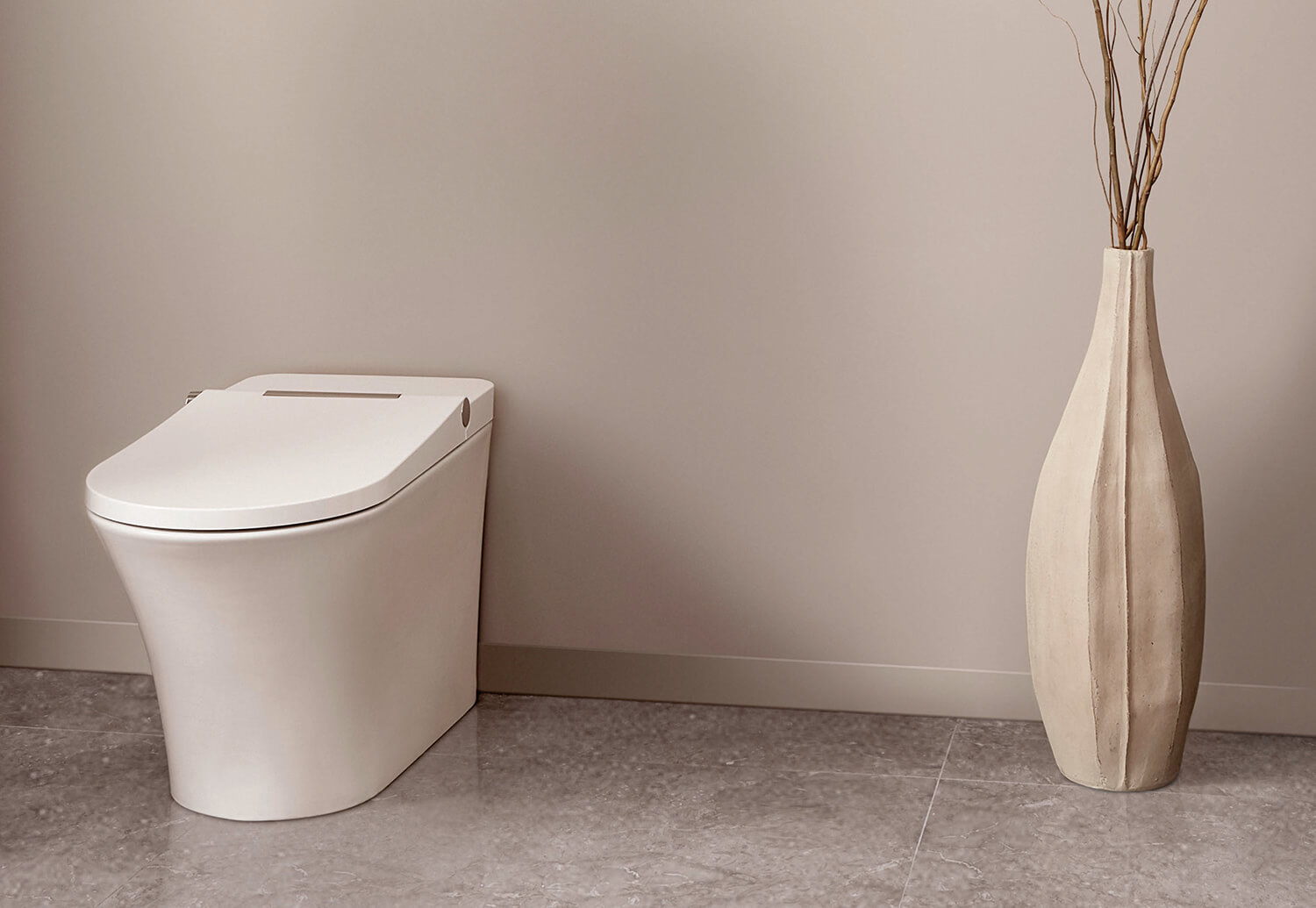 Axent: Hidden in Plain Sight
In the age of technology and with the call for touchless everything, it's no surprise that "smart" features have made their way into the bathroom, but leading manufacturer of sanitary technology AXENT has found ways to set itself apart from the competition. Established in 2008 by Daniel Grob, based out of Zurich, Switzerland and Frank Li, based out of Shanghai China, the company produces leading-edge shower toilets, sanitary ware, bathroom furniture, and bathtubs, as well as innovative performance technology for bathroom products.
AXENT takes sanitary technology to an entirely new level, employing 600 in-house engineers who continuously research and develop the latest performance technology. And even with the added features, the products don't sacrifice appearance, featuring simplified forms and warm, natural materials.
"The demand for Intelligent toilets has increased in North America over the past several years," says Keith Dagarin, vice president of sales at AXENT.  "The issue has been how to deliver all the features and benefits of an all-in-one toilet in a package that is not super bulky and  unattractive."
The AXENT.One C and the AXENT.One wall hung toilets were designed as the solution to an attractive intelligent toilet. Featuring tankless designs, the toilets feature a rear wash, female wash, adjustable water temperature, adjustable water flow-rate, oscillating spray, warm air dry, seat heating, deodoriser, a night light—all accessible by way of a remote control located discreetly to the right of the toilet bowl or your own smart phone through AXENT's app.
"Our brand mission is to create unique designs and features that will be cutting edge for the design community and to give each AXENT consumer an unparalleled bathroom experience," says Dagarin.
Designers Matteo Thun and Antonio Rodriguez, founders of Matteo Thun & Partners, carefully considered materials and form when designing the AXENT.One toilet. Thun and Rodrigues founded their design practice in 1984 and operate internationally in the hospitality, healthcare, residential, workplace, and retail sectors, as well as product design.
"A simple aesthetic and multifunctional knob is the novelty and crucial element of Axent one," say the designers. "Thanks to the close collaboration with the outstanding know-how of a large team of engineers, this shower toilet makes all of technology invisible. Where invisible means making the features so self-evident, so normal, that they aren't normal anymore."
This year at ICFF, AXENT planned to debut their new AXENT One.C Plus 2.0 and their Primus 2.0 with ECO Powerflush technology—a revolutionary system that accumulates and compresses air to rapidly multiply water pressure and overcome the force of gravity by creating a flush that removes all waste. They are currently in the process of releasing the Primus 2.0, which will be followed by the AXENT One.C Plus 2.0.
"Currently, we are working on an increased Intelligent toilet platform at a more affordable price point that won't sacrifice design or too many features," says Dagarin. "With household budgets in mind, It is our hope that more and more families use these types of products."